Trending
McDonald's has removed the 'best item' on its breakfast menu for good – and people are gutted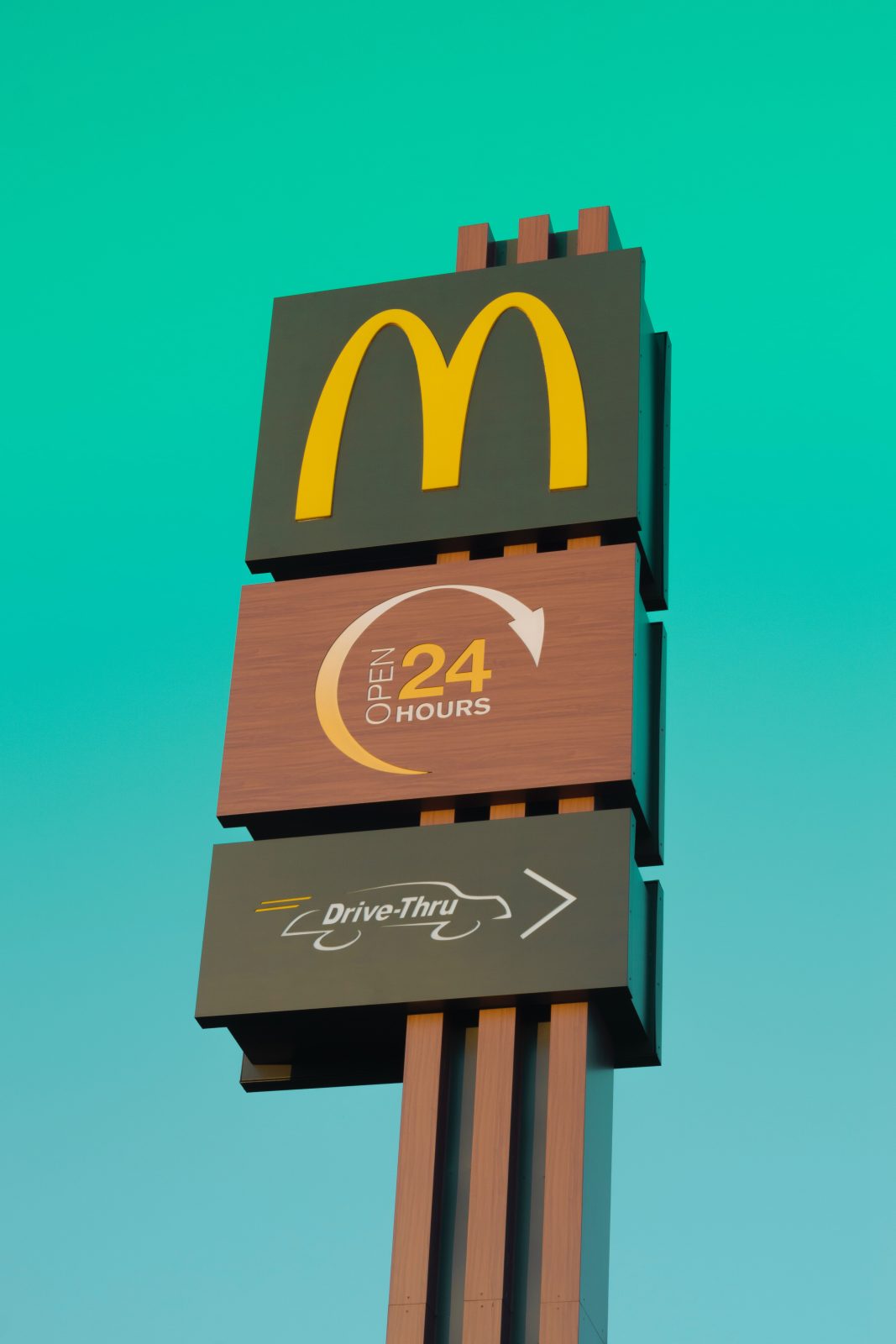 McDonald's has announced that it is permanently scrapping two of its breakfast menu items.
The fast food giant posted the news today that it is 'parting ways' with parts of its early morning menu.
Gutted fans have said that the company has ditched the 'best thing' from the breakfast menu.
McDonald's confirmed this morning that both breakfast bagels and breakfast wraps would be discontinued.
They said that they part ways 'with love and deep respect for one another' following a 'trial separation period'.
The company then tried to soften the blow by slashing the price of a McMuffin to 99p for the day.
McDonald's wrote: "Despite speculation and following a trial separation period, Breakfast Bagels & Breakfast Wraps will not be returning to the menu.
"We adore each other deeply but our love for the iconic McMuffin was simply too hard to ignore.
"We want our fans to know this is a mutual decision, to the extent that a bagel can make its own decision.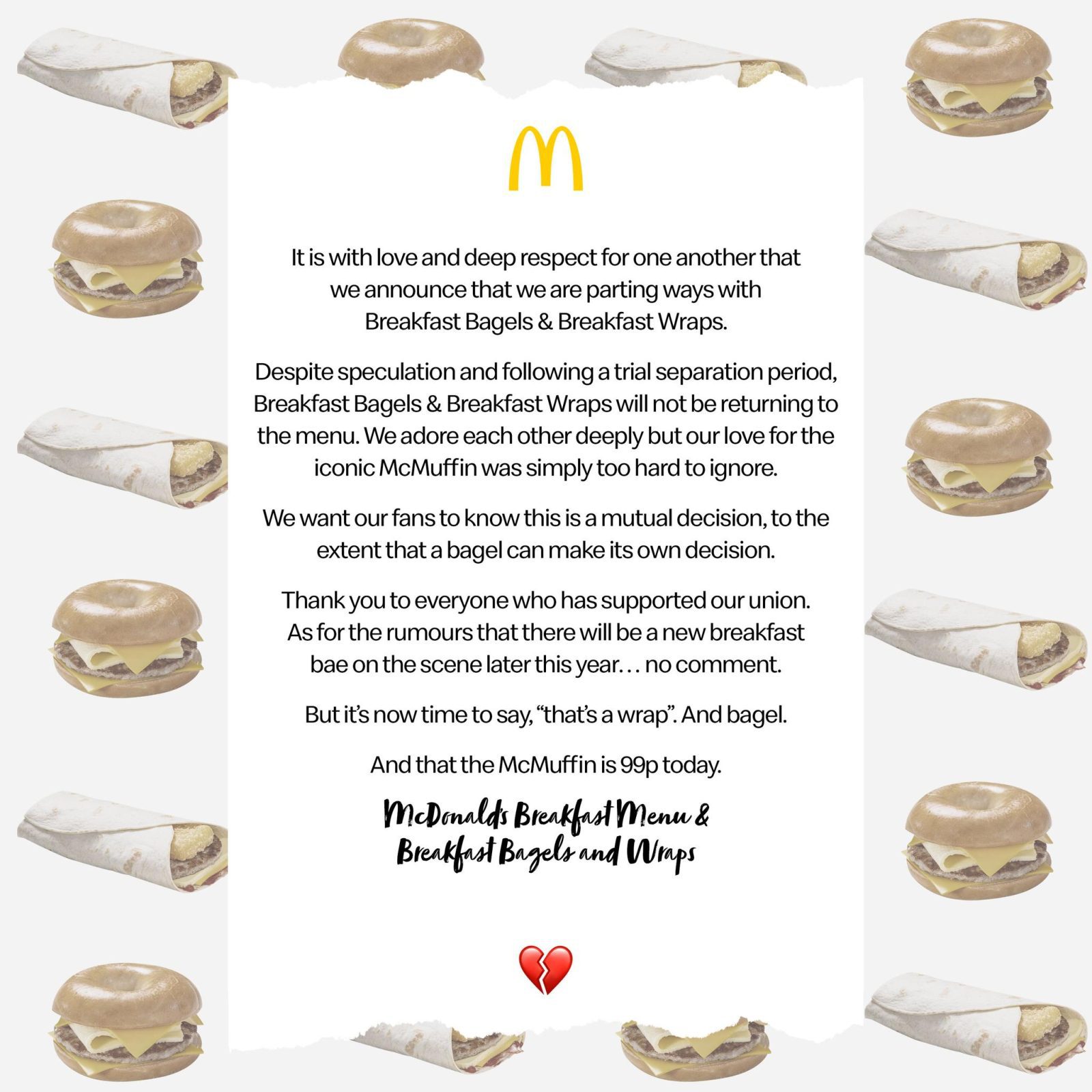 "Thank you to everyone who has supported our union. As for the rumours that there will be a new breakfast bae on the scene later this year… no comment.
"But its now time to say, "that's a wrap". And bagel. And that the McMuffin is 99p today."
Within an hour of posting, McDonald's had been flooded with thousands of comments.
One person said: "Ah the best item removed. Gutted. Lats maccys off my breakfast list."
Read more: A Northern bakery has created explicit doughnuts – and men are confused
Someone else commented: "The bagels were the only reason I went there for breakfast"
Another wrote: "Not interested in breakfast anymore. Wraps were the best! Completely ruined my morning cheers!"
One furious fan said: "Was gutted when you got rid of the big breakfast off the menu now you have removed the bagels. You now have the worse option available with the muffin it's not a patch on the bagels and wraps!"
Featured image: Photo by Krzysztof Hepner on Unsplash