Trending
New airline to launch in the UK with free champagne for every passenger
Global Airlines wants to "raise the bar" in the world of aviation.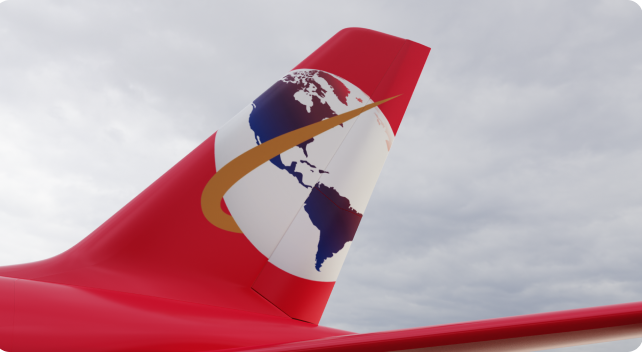 Global Airlines is the newest long-haul airline in the world, and there's some pretty fancy features for everyone on board.
Taking off from 2024, the new airline will use the "world's most comfortable aircrafts", A380s, The Hoot reports, with a fleet of four currently available and more set to arrive next year, and the idea that everyone will be able to experience luxury travel, even with an economy ticket.
The plan is to keep those tickets affordable – with Global telling The Independent that prices will be "in line with, if not cheaper" than those set by other carriers".
Based at London Gatwick, the company plans to take to the skies flying to New York JFK by mid-2024, and go on to add a route from Gatwick to Los Angeles next year.
Global Airlines founder and CEO James Asquith, who is a travel personality and serial entrepreneur, says he designed the airlines to provide "outstanding customer experience", and is aiming to "raise the bar in the world of aviation".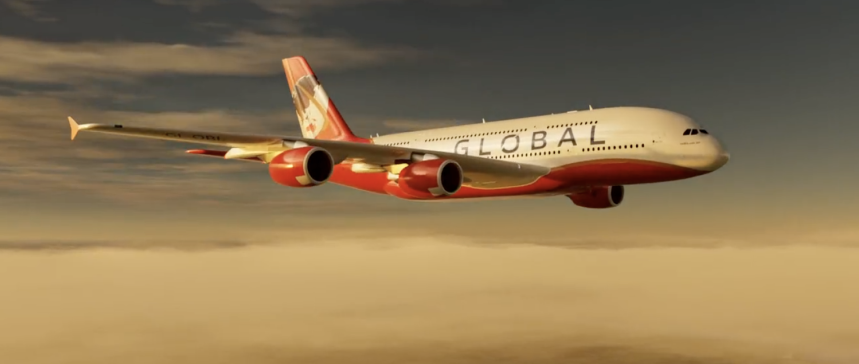 Asquith had visited 196 countries by the age of just 24, and aims to "right the wrongs" he experienced on flights in the past by drawing inspiration from his own travels.
"Once you get used to Global Airlines, it is very hard to go back to anything else," Asquith claimed.
Notable features that will apparently make Global Airlines different from its competitors include being driven by a chauffeur to airports as part of the ticket price, and in-flight champagne for all passengers, thanks to a new partnership from Laurent Perrier.
Speaking to Inflight about the new Laurent Perrier partnership, Asquith said: "It is a brand that is known the world over, and our intention is to offer LP brands to passengers across our three cabins, and, if we can make it work, that absolutely includes in economy."
Eventually Global Airlines plans to have 15-20 planes within the first two years, and expand "pretty aggressively" from there.
The airlines first transatlantic flights are expected by Spring 2024, and with a new partnership with American Express, loyal card members with the an AMEX will be among the first to be able to purchase tickets for all three cabins.
Read more:
You can find out more about the new airline on the Global Airlines website here.
Feature Image – Global Airlines