Trending
New Ferrero Rocher chocolate bars are launching in the UK next week
The new treat has been developed by a team of 50 people over more than three years, with 300 recipes tried out to decide on the final one.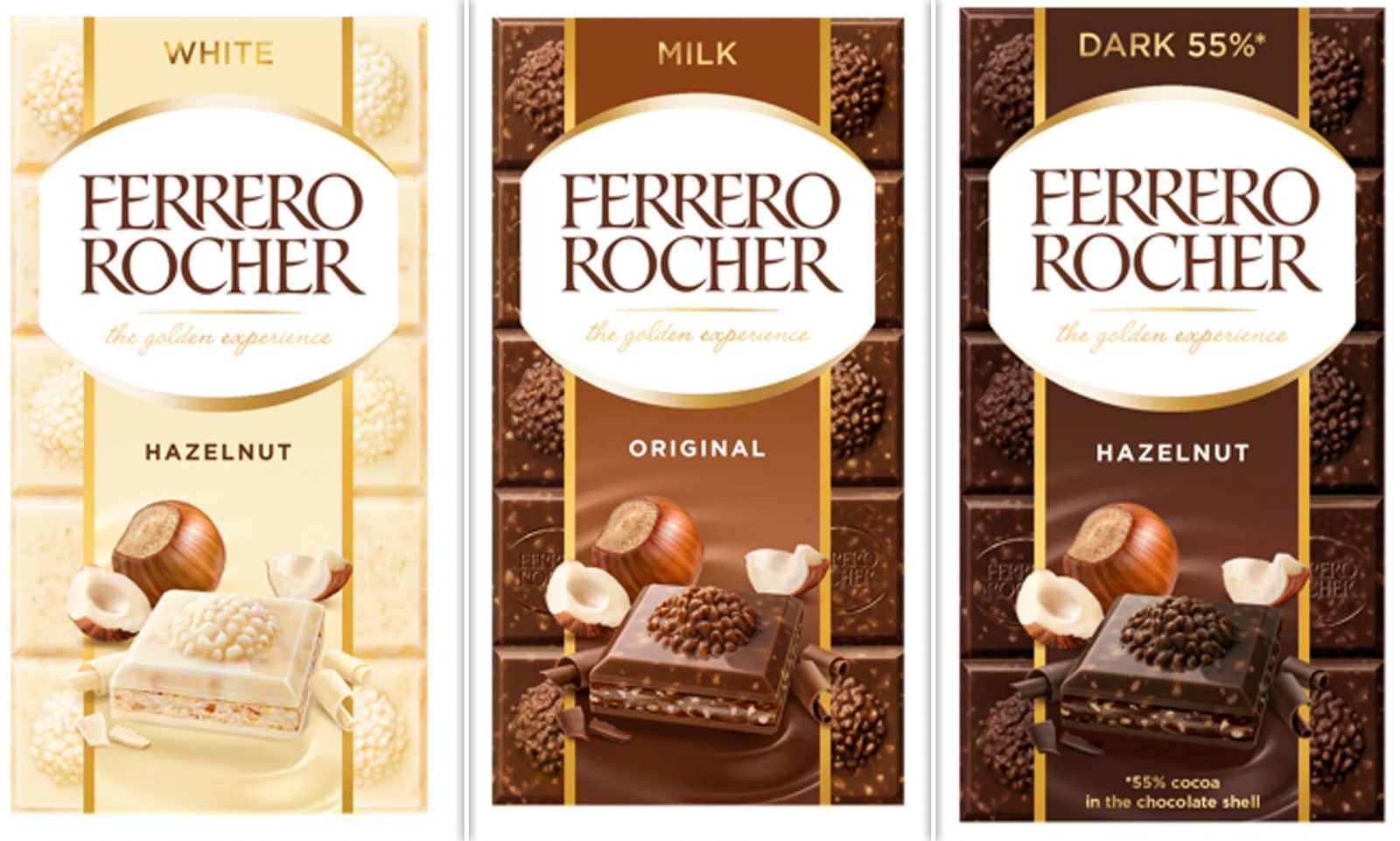 Ferrero Rocher is launching its first-ever range of chocolate bars, and they're hitting shop shelves across the UK next week.
Chocolate lovers will soon be able to get their hands on the famous taste of the gold foil-wrapped Ferrero Rocher – which has been loved by generations all over the world since the late 1970s – in chocolate bar form from next Monday 9 August.
There'll be a white chocolate, milk chocolate, and dark chocolate variety with 55% cocoa to chose from in all major UK supermarkets.
The new iteration of the beloved nutty chocolate was first teased all the way back in February.
The treat has been developed by a team of 50 people over more than three years, with 300 recipes tried out before finding the perfect new way to experience Ferrero Rocher in a premium high-quality chocolate bar.
According to Ferrero UK, the bar consists of a refined chocolate base supporting a soft, creamy filling, as well as a top layer of chocolate mixed with crunchy pieces of hazelnuts – meaning customers can enjoy "a multi-sensory taste experience".
"With the launch of the new Ferrero Rocher bars, we wanted to offer a new taste experience inspired by one of our most iconic brands that is loved all over the world," Enrico Martini, Category Director at Ferrero UK & Ireland, told the Daily Mail.
"Our expert team has been dedicated to crafting a new innovation that delivers the impeccable quality and taste that Ferrero Rocher prides itself on.
"We are excited to hear what our fans think about our new luxurious bars."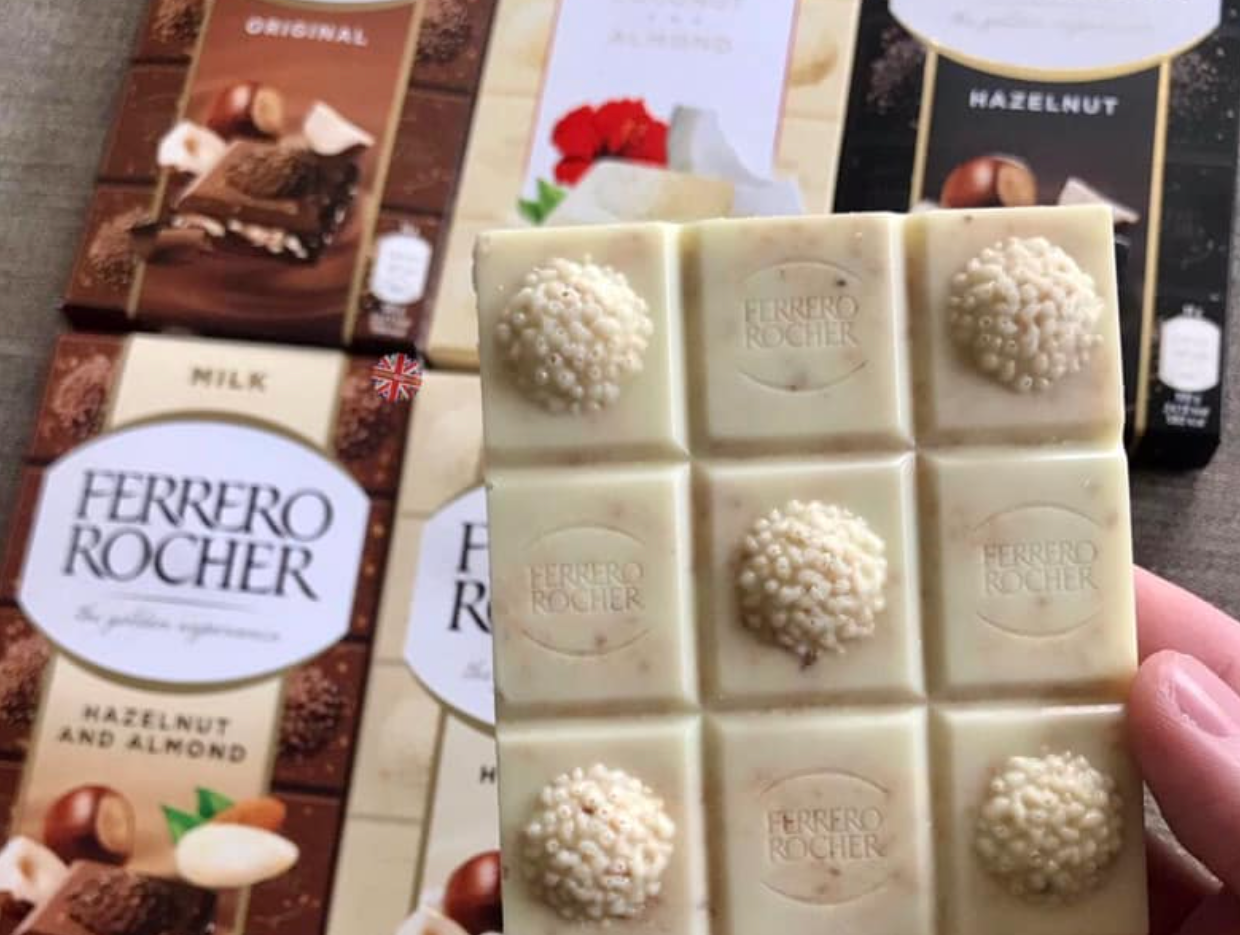 If the classic Ferrero Rochers seem too much like a treat for an occasion, then apparently these new bars are aimed at consumers looking to "trade up to something special" as well as tempting "lovers of the brand to try the chocolate in a different way" said the company's Customer Development Director, Levi Boorer.
He added: "We've not seen growth like this for many years [and] we are living in a very changing world where consumption trends have changed a lot."
Ferrero fans online seem to be eager to try the new chocolate bars once they hit shelves.
Several popular food-spotting blogging pages have shared a glimpse at the new chocolate bars on social media, amassing thousands of interactions, with New Foods UK having already taste-tested them and admitted they "loved them".
The Ferrero Rocher Chocolate Bars will set you back just £2 per 90g bar, and you can get them at all major UK supermarkets from next Monday.
Featured Image – Ferrero UK | Thumbnail – New Foods UK