Trending
Northern couple find rare gold coins worth £250,000 hidden under their kitchen floorboards
Picture this.
You've recently just been handed the keys to your new home in a picturesque North Yorkshire village with your partner, and renovations are well underway when you, quite literally, hit the jackpot and discover that a hoard of gold coins have been stashed and hidden away under the floorboards of the old kitchen you're ripping up.
Not just any gold coins either – extremely rate gold coins that are worth around £250,000.
It may sound too good to be true, but that's exactly what happened to one Northern couple, who initially thought they had an electrical cable beneath the concrete floor, but it turned out to be a cup filled to the brim with over 260 gold coins.
The oldest of the coins apparently dates back to the reign of King James I, and the collection covers the Stuart period right up to the dying days of King George I.
The couple from Ellerby in North Yorkshire – who have chosen to remain anonymous – reported the find to the auction company Spink shortly after they made the discovery in 2019, and the coin collection is soon due to go under the hammer next month.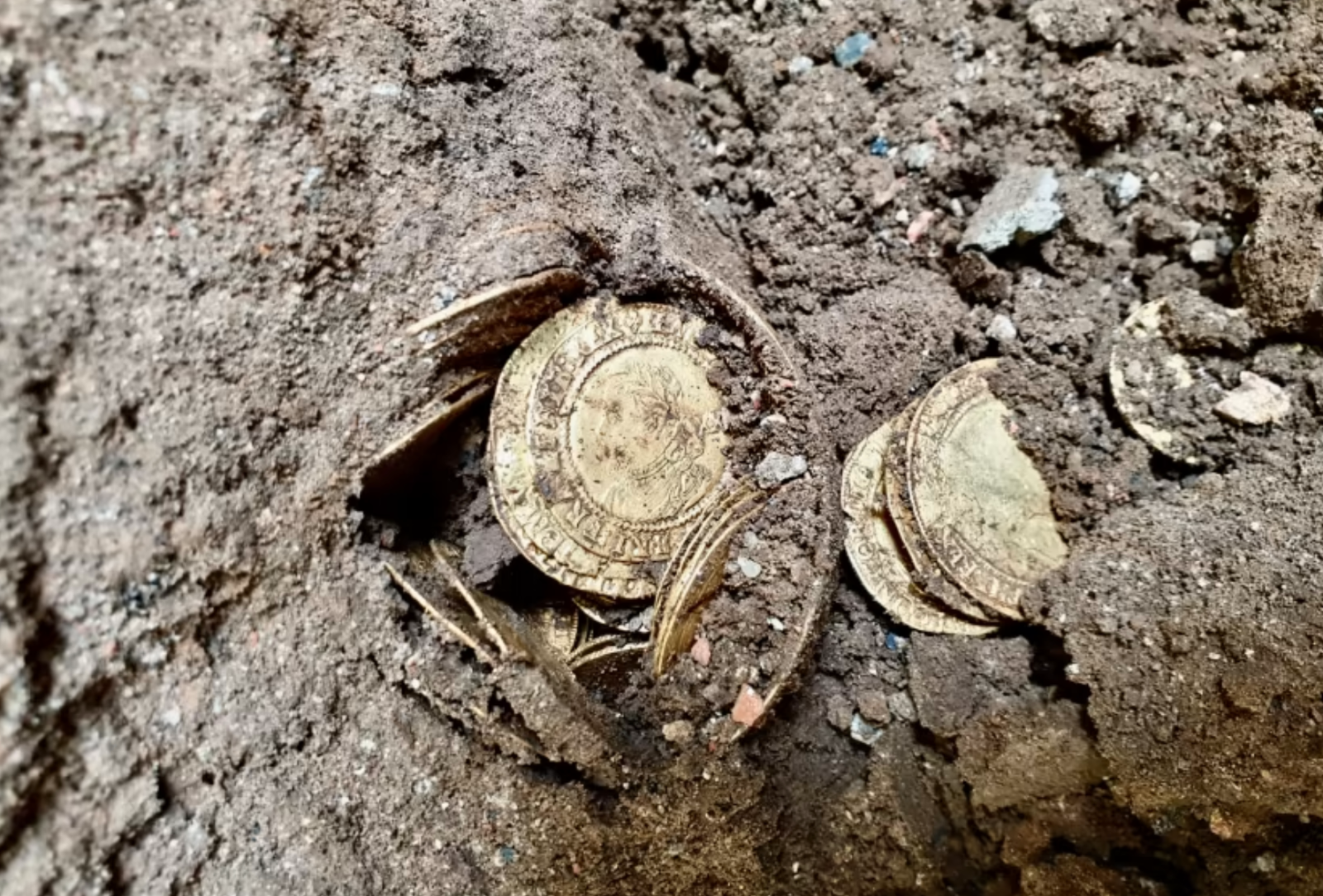 According to Spink, coins can be declared treasure and become crown property if two or more are found and are at least 300 years old – but as the youngest coin was only 292 years old when the couple found it, the entire collection was ruled as being less than three centuries old.
Read more: Man Met students shocked after being offered £100 a week to live in halls 30 miles away
While they're not exactly treasure, this did mean the couple were declared owners of the stash and could officially put it up for sale.
Auctioneer Gregory Edmund said it's wonderful to discover the coins from "an unassuming location".
"It is an enormous privilege to share in this wonderful find and explore this hoard for the benefit of future generations," he added.
Featured Image –