Trending
One of the world's rarest chimpanzees has been born at Chester Zoo
Conservationists at the UK's biggest charity zoo say the birth gives "hope" to the critically-endangered species.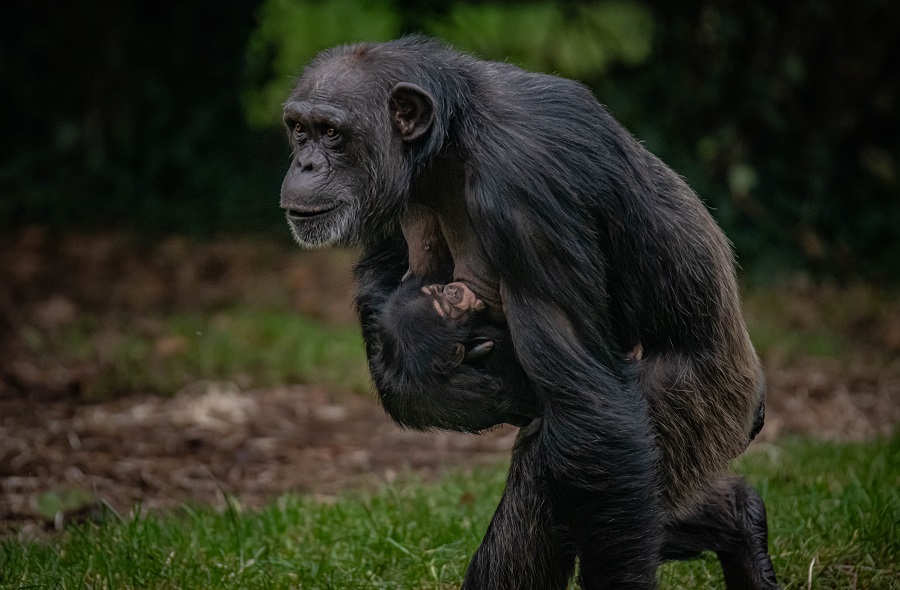 Conservationists are celebrating after one of the world's rarest and most critically-endangered chimpanzees has been born at Chester Zoo.
The "precious" baby boy – who is a critically-endangered western chimpanzee – was born safely to mother ZeeZee after an eight-month pregnancy, and the UK's biggest charity zoo is hoping his birth will give "hope" to the under-threat species.
According to the zoo, the currently unnamed new baby is in good health.
He has spent the first few weeks of life bonding with his mother and the rest of the 22-strong troop at Chester Zoo.
In what is known to be a longstanding tradition among conservationists, Chester Zoo has said the new baby chimpanzee will be named after a rockstar or famous pop icon to help boost the profile of the highly-threatened species.
At present, there are thought to only be around 18,000 western chimpanzees remaining.
Small populations are still found, ranging from Senegal to Ghana in West Africa, but they have sadly become extinct in Benin, Burkina Faso, and Togo.
Western chimpanzees were the first subspecies of chimpanzees to ever be declared critically endangered by the International Union for the Conservation of Nature (IUCN), and are under significant threat in the wild as a result of hunting for the illegal bush meat trade, diseases spread by humans, and extensive habitat loss and forest destruction across West Africa.
This is why primatologists say the new baby's birth gives further "hope" to efforts to ensure the long-term survival of the species.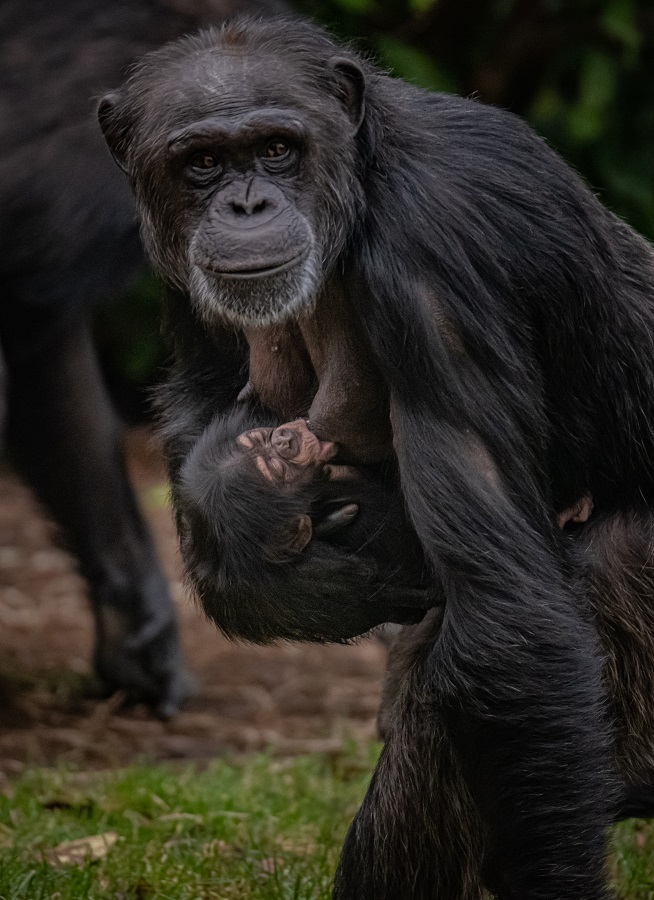 Speaking on the importance of the new baby's birth, Mike Jordan – Animal and Plant Director at Chester Zoo – said: "In the last 25 years alone the world has lost 80% of its western chimpanzee population, so the arrival of a healthy baby here at Chester offers us real hope that we can help turn things around for this species.
"We're in the midst of a global extinction crisis.
"The UN estimates that one million species could be wiped out in our lifetime, but, as a world-leading conservation zoo, we're doing everything we possibly can to halt and reverse this, and our teams have worked on the ground in Uganda, Nigeria and Gabon to help protect wild chimpanzee populations and their forest homes.
Read more:
"This work, paired with the endangered species breeding programme in conservation zoos, will help play a key role in protecting this species from being lost forever."
Featured Image – Chester Zoo