Trending
Original Harry Potter book bought for 50p at Manchester charity shop set to sell for £3k
The book is one of just 500 hardback copies from the first run, and was said to have been found among dusty boxes.
A battered old Harry Potter book that's full of doodles and was picked up for 50p is expected to sell for up to £3,000 at auction.
Said to have been found among the dusty boxes of a charity shop in Manchester by a local businessman, the rare first edition copy of Harry Potter and the Philosopher's Stone was printed in 1997, is one of just 500 hardback copies from the first run, and has a child's scribbled drawings all the way through.
The novel is to be auctioned on Wednesday at Hansons Auctioneers in Staffordshire, with a guide price of £2,000 to £3,000.
The seller of the book, who wishes to remain anonymous, said he had no idea it was original copy when he first bought it, and explained: "I just spotted the back cover with the image of the wizard and thought it looked interesting.
"It was only 50p. I found it in one of those traditional charity shops packed with boxes.
"Around Christmas time, I decided to contact Hansons to check whether it was a first edition and they confirmed that it was – a nice surprise to say the least."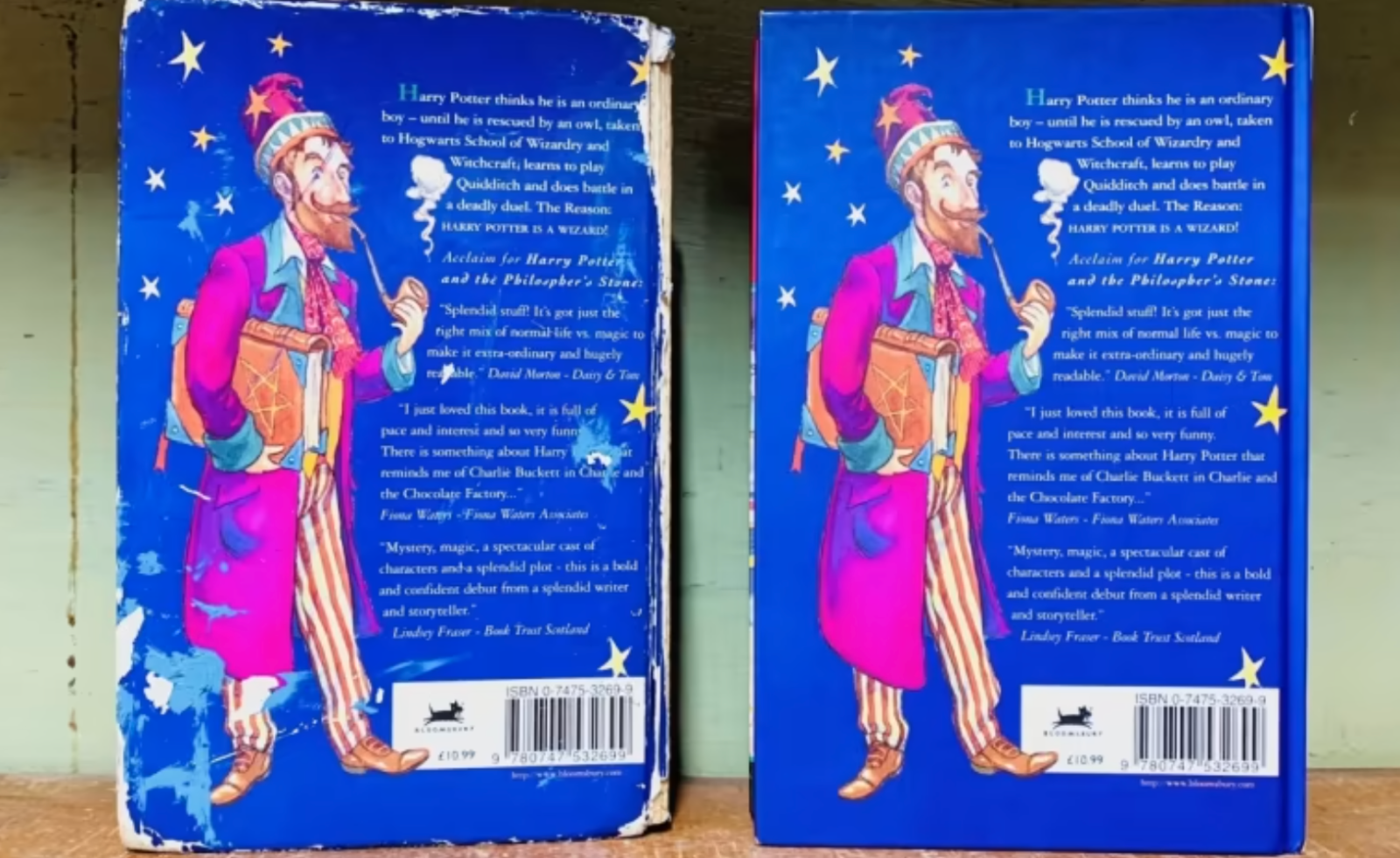 In the same sale, Hansons is also offering a pristine copy of the same book – which currently belongs to books collector who has kept it in darkness to protect it from the light within a protective cover for 25 years – with an estimate of £40,000 to £60,000.
A near-pristine copy also sold for more than £350,000 last December.
Speaking on the books ahead of the auction this week, Jim Spencer – books expert at Hansons Auctioneers – said: "In essence, we have two first issue hardbacks – one carefully preserved and unread, the other thoroughly enjoyed and read to death, but the question is, which one was loved the most? Or enjoyed the most?"
Read more: You can ride a Harry Potter-themed 'wizard adventure' train through Greater Manchester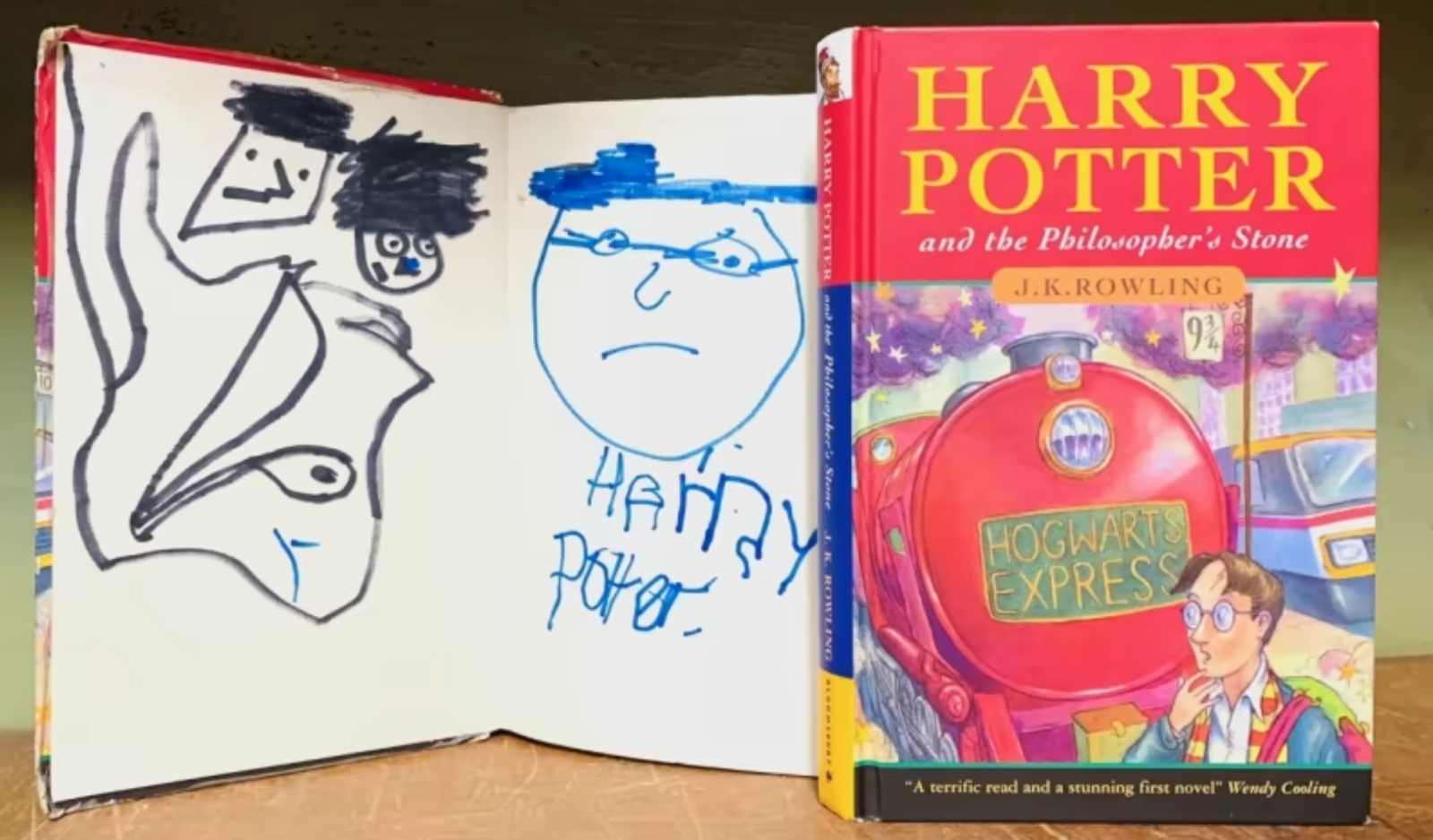 "Arguably, the damaged one tells its own important story," he continued.
"I always like to imagine historians of the future gazing at something like this, the doodles and naive fan art, the evidence it was read over and over again – it would surely give them a true sense of Harry Potter fever."
The books will be offered in the 'Library and Harry Potter Auction' at Hansons Auctioneers on Wednesday 9 March.
Featured Image – Hansons