Trending
Person complains about 'misleading' Costa packaging after 'nearly' eating a vegan toastie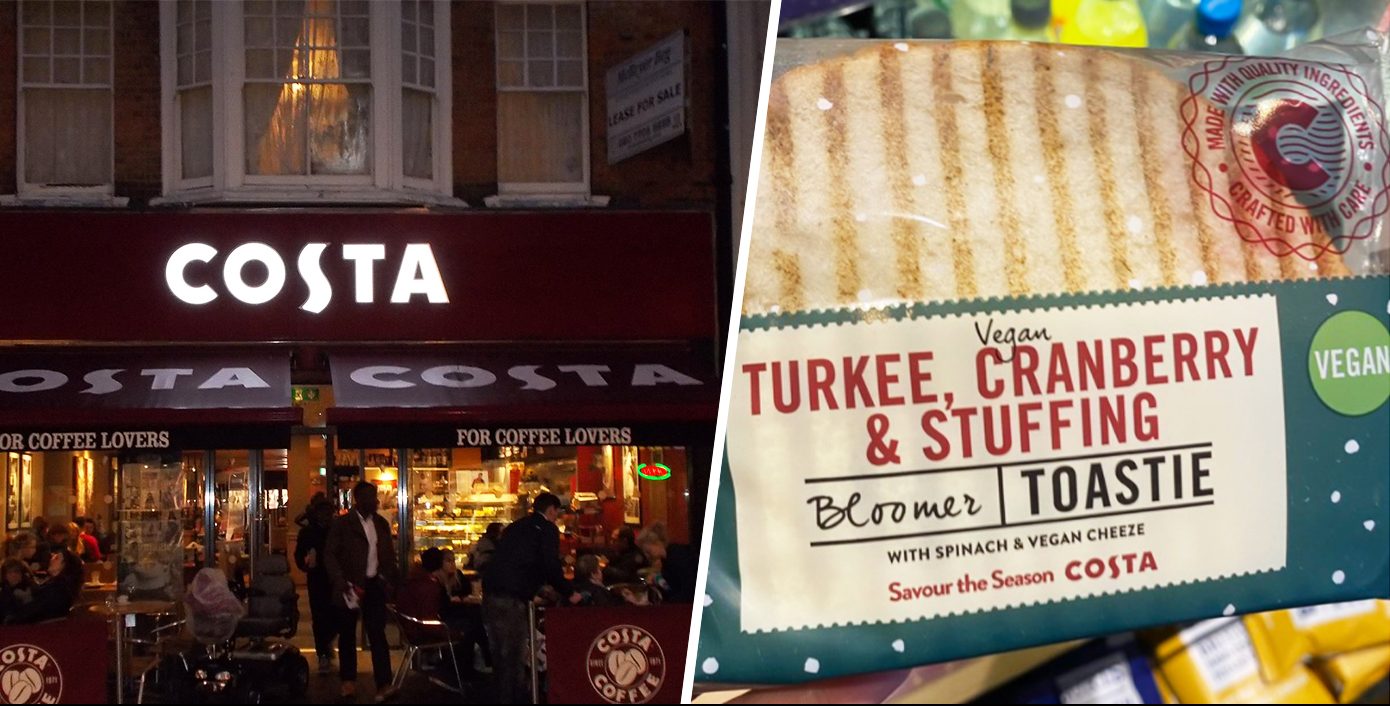 A Costa customer has said that the coffee shop's packaging is 'misleading' after accidentally picking up a vegan Christmas toastie.
The person said that the chain was guilty of 'bad labelling'.
The toastie in question was a plant-based version of a Christmas sandwich, made with 'turkee', cranberry, stuffing, spinach and 'cheeze'.
But despite the packaging declaring itself as vegan three times, the customer said they felt they had been misled.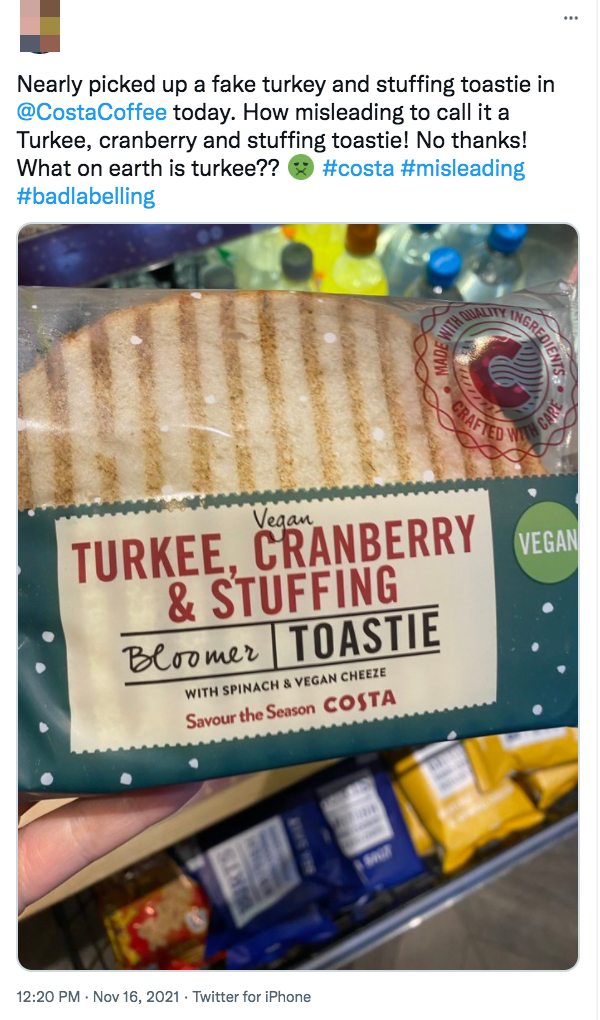 Thousands of people have responded to the now-viral Tweet, with many people helpfully circling all the times the Costa sandwich is labelled as vegan.
The original Tweet read: "Nearly picked up a fake turkey and stuffing toastie in @CostaCoffee today.
"How misleading to call it a Turkee, cranberry and stuffing toastie! No thanks!
"What on earth is turkee?? #costa #misleading #badlabelling"
In response, one person wrote: "Apparently if you write vegan 3 times on something, an angry carnist will appear and complain about it"
Read more: Mancs baffled by £600 a month, windowless rental property that 'used to be a bin store'
Someone else said: "God. Imagine the horror of almost eating something not only edible, but also delicious. I really feel for you."
Another user sarcastically said: "Noooo, I almost mistook the TURKEE toastie that says Vegan 3 times on the packaging for dead bird. How they can false advertise like this. Shaking my head right now."
A few people were grateful for the Tweet, with one saying: "The best part of this is that I didn't know it was available, and now I'm going to eat one so thanks a lot."
Costa's vegan Christmas range also includes a plant-based Santa gingerbread, a mince pie, and a chocolate and salted caramel torte.
Featured image: Wikimedia Commons / Twitter