Trending
Peter Kay, Michelle Keegan, and more named as 'ideal celebrity flatmates' in Manchester
It's been revealed thanks to a poll by Get Living of 1,000 people from Manchester.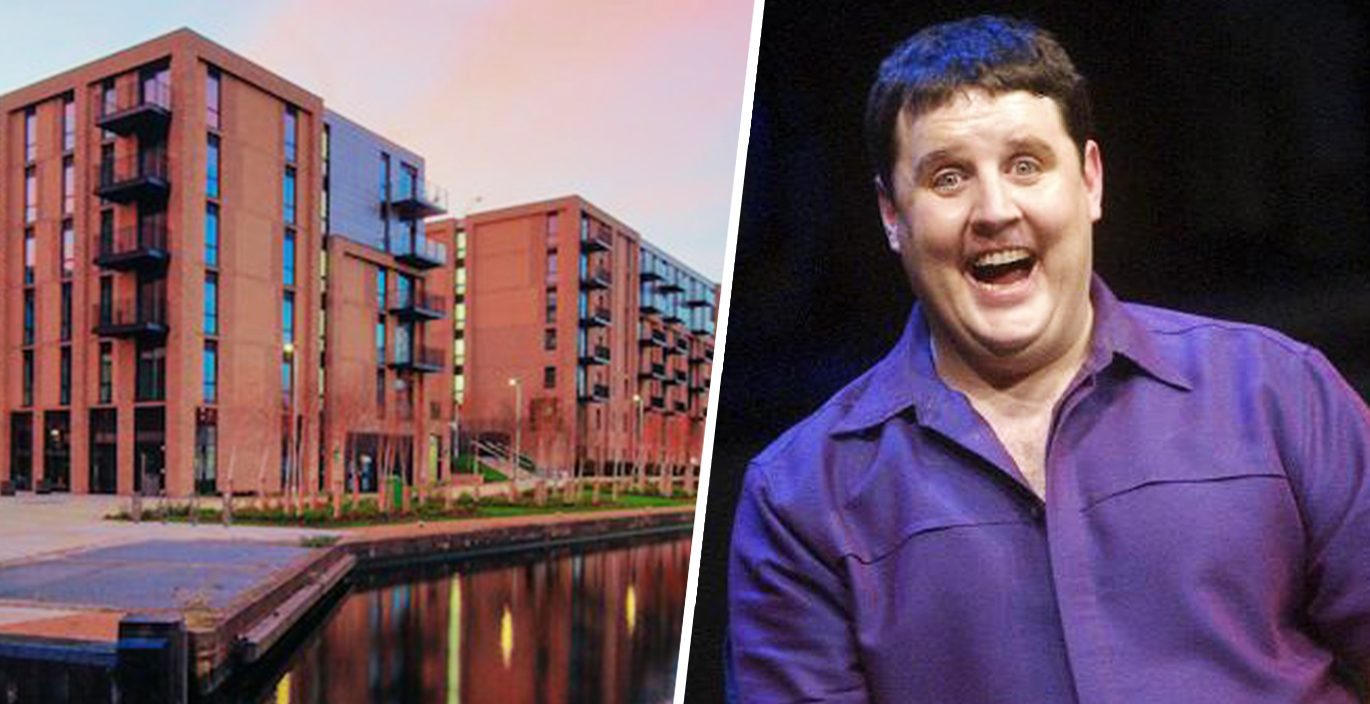 Peter Kay, Michelle Keegan, and Marcus Rashford have topped the list of ideal celebrity flatmates in Manchester.
It's been revealed thanks to a poll by Get Living of 1,000 people from Manchester.
Beloved Bolton-born comedian Kay, actress Keegan, and Manchester United and England star Rashford join other famous Manchester residents such as comedian Jason Manford, footballers Cristiano Ronaldo and Jack Grealish, soap stars Gemma Atkinson and Kym Marsh, and ex-Love Island contestants Molly-Mae and Tommy Fury in the top 10 of Manchester-dwellers people most want to share a home with.
The poll was commissioned by Get Living – which operates and rents homes at the pet-friendly neighbourhood New Maker Yards at Middlewood Locks, conveniently located between Manchester and Salford city centres – to celebrate the launch of a further 500 fully-furnished new homes to rent.
There's also an additional flexible space for residents to use for co-working – named The Lock – which is home to 92Degrees' second coffee shop in Manchester.
The survey hasn't just revealed the most ideal celebrity flatmates either.
If you're a decent cook, know how to separate your plastics from your cardboard, and have a cracking sense of humour, then you're also in luck as that means you're one of the most desirable flatmates in Manchester.
The poll found that those who can work from home without making a racket, give you some of their leftover takeaway, and don't mind throwing a house party also came out as the best traits that people in the city of Manchester look for when choosing who they live with. Other top traits include being older than 32 and taller than six feet, a Manchester United fan, not flashy with their stuff, and a dog person.
Top 10 Qualities in a Flatmate
Clean and tidy
A sense of humour
Can accurately split the bills
Recycles properly
Hard-working
A good cook
Can fix things in the flat
Good taste in TV
Is quiet when they work from home
They read
The revealing of the results from the poll also comes as New Maker Yards hosts an immersive play by Ancoats' award-winning Hope Mill Theatre across a number of brand-new flats in the neighbourhood.
Titled 'Mates', the play will celebrate the city's culture and lifestyle, featuring immersive mediations, comedy, a photo booth and a house party complete with techno DJTicketholders to the free play can finish off the experience by enjoying a free pint or burger at Seven Bro7thers Beerhouse.
The play is running between 13-21 November, and you can bag free tickets
Elsewhere in the poll, three quarters (75%) said Manchester was friendlier than any other city – with 138,935 residents claiming they never want to move out of the city – the top three most popular neighbourhoods in Manchester are the Northern Quarter, Spinningfields and Salford, the latter of which are within a 10 minute walk of New Maker Yards. Almost a third (31%) thought the city's best feature was the fact there's so much going on, despite it being less expensive than London.
For its new homes at New Maker Yards, Get Living has partnered with ideal flatmate, the match-making platform for renters, and then commenting on the results of the survey, Tom Gatzen – Co-Founder at ideal flatmate – said: "When it comes to what people look for in a flatmate, this survey showed that in Manchester, it is all about having a great time and living with people you can build a friendship with outside the barriers of a standard flatmate relationship.
"It's clear the people of Manchester value social qualities and spending time with people that can make them laugh and bond with over the same taste in TV programmes, all while eating a home-made meal.
"That said, my advice would be to ensure that you live with people you can see yourself spending time with rather than just passing each other in the corridor."
Kim Quickfall – General Manager of New Maker Yards at Get Living – added: "Our residents are always up for a good time, and with 500 new homes available to rent this winter, we wanted to showcase what living at New Maker Yards is all about [and] we're delighted to be working with the incredible Hope Mill Theatre to take this immersive play out of the theatre and into our living rooms."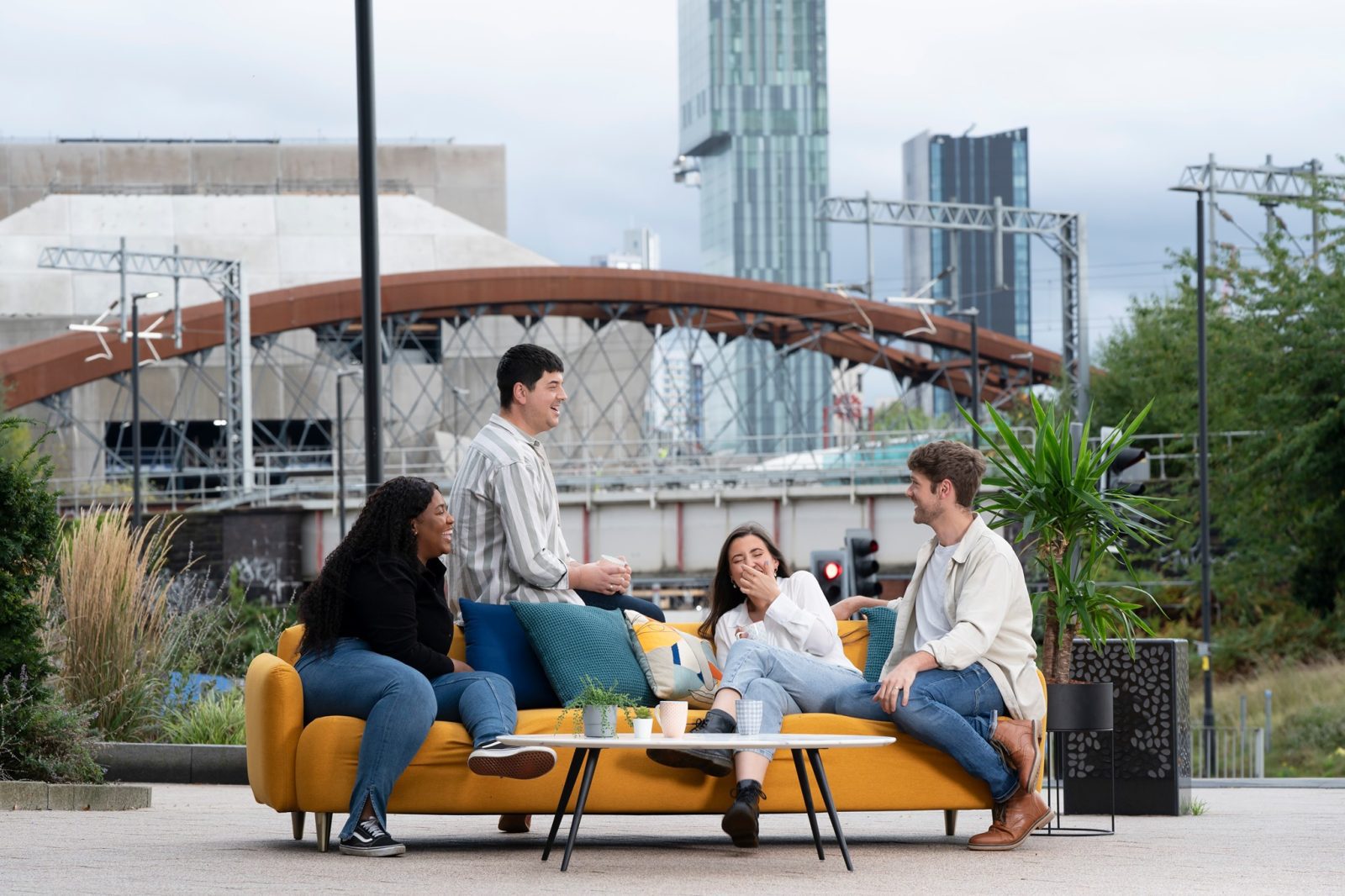 Like the sounds of New Maker Yards then?
Homes are available to rent starting from £940 per month for a one bedroom apartment, £1,190 pm for a two bed, and £1,695 pm for a three bed, with flexible tenancies, no fees, and no deposits.
Homes come ready with superfast WiFi included and pets live free.
Find more on the Get Living website.
Featured Image – Get Living | YouTube