Trending
Roy Keane digs out captain Bruno Fernandes after Man City outclass United at Old Trafford
City dominated as they often do, but Keane didn't see the kind of reaction you'd want from United players in a big game — especially from one man in particular.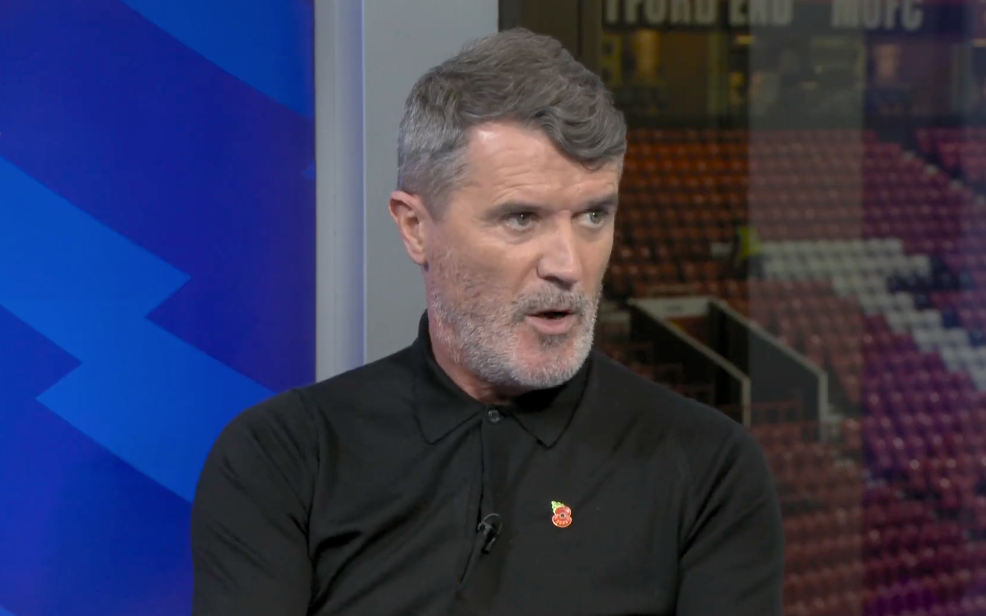 Manchester United legend Roy Keane had little positive to say about his former team's performance against Manchester City in the derby on Sunday but chose to dig out club captain Bruno Fernandes, in particular, during his disappointed post-match analysis.
The ex-Man United midfielder has never been one to shy away from criticising the Red Devils even when he was still at the club, so after Pep Guardiola's side cruised to a comfortable 3-0 win over the home side in the Manchester derby, Keane was brutally honest as usual, with Fernandes receiving the brunt of it.
Speaking on the panel alongside Jamie Carragher, Micah Richards and former teammate Gary Neville, Keane began by stating that the fact "one bad decision seems to follow another" is symptomatic of the overall problem at the club, which he admits is in stark contrast to the days under Sir Alex Ferguson.
The 52-year-old then went on to insist that they're taking the backroom and structural "chaos… onto the pitch" and after Carragher insisted Erik ten Hag has got it wrong, stating that "Bruno Fernandes should not be a captain", Keane went on to say that it "should be taken off him".
Acknowledging that ten Hag has already stripped one player of the captaincy after struggling to perform this season in Harry Maguire and that to do so again might be a big decision, the Irishman went on to argue that "Fernandes is not captain material".
Taking issue with the Portuguese player's behaviour on the pitch as opposed to his ability — confessing "he's a talented player, no doubt about it" — Keane says that Bruno's "whinging, moaning [and] throwing his arms up in the air constantly" isn't acceptable from a leadership figure, adding that his demeanour this weekend was just one example of something that has been noted "many times before".
The former player and coach turned pundit summarised by saying that based on what he saw on Sunday, he would take the captain's armband away from the 29-year-old moving forward, going so far as to say, "he's the opposite to what I would want in a captain".
Fernandes only earned the captaincy back in July after the manager saw fit to remove the stress of the position from Maguire's shoulders given his ongoing struggles with form and confidence, and it's safe to say it wouldn't look great for the Dutchman to change his mind once again so soon after. You can watch the Manchester derby debrief in full here.
Read more:
Nevertheless, a former club captain himself, Keane said ten Hag can comfortably hold his hands up and say, "I got it wrong", and that this step is a crucially feasible one for him to take, whereas questions surrounding ownership, the board and so on are simply aren't within his power.
Keano's criticism didn't stop there either, as he described the entire showing as "a really poor day at the office for them – very, very poor", remarking that "they are so far off it, it is hard to watch."
He signed off by saying that you simply "never know what you're going to get with Man United" from week to week and that this isn't something you can accept if you want to be a big club challenging for silverware.
To make matters worse, Man City's latest derby day victory made for a less-than-appealing record for their neighbours, as it also marked United's 34th defeat at home since Sir Alex retired — the same amount of games he lost there in his entire 26 years at the club.
For all the latest news, events and goings on in Greater Manchester, subscribe to The Manc newsletter HERE.
Featured Images — Sky Sports/Man United/Man City (via X)