Trending
Shaun Ryder branded as 'TV gold' after revealing his UFO and alien encounters on This Morning
The started to grow concerned that it was "all in his nut" when his sightings became more regular.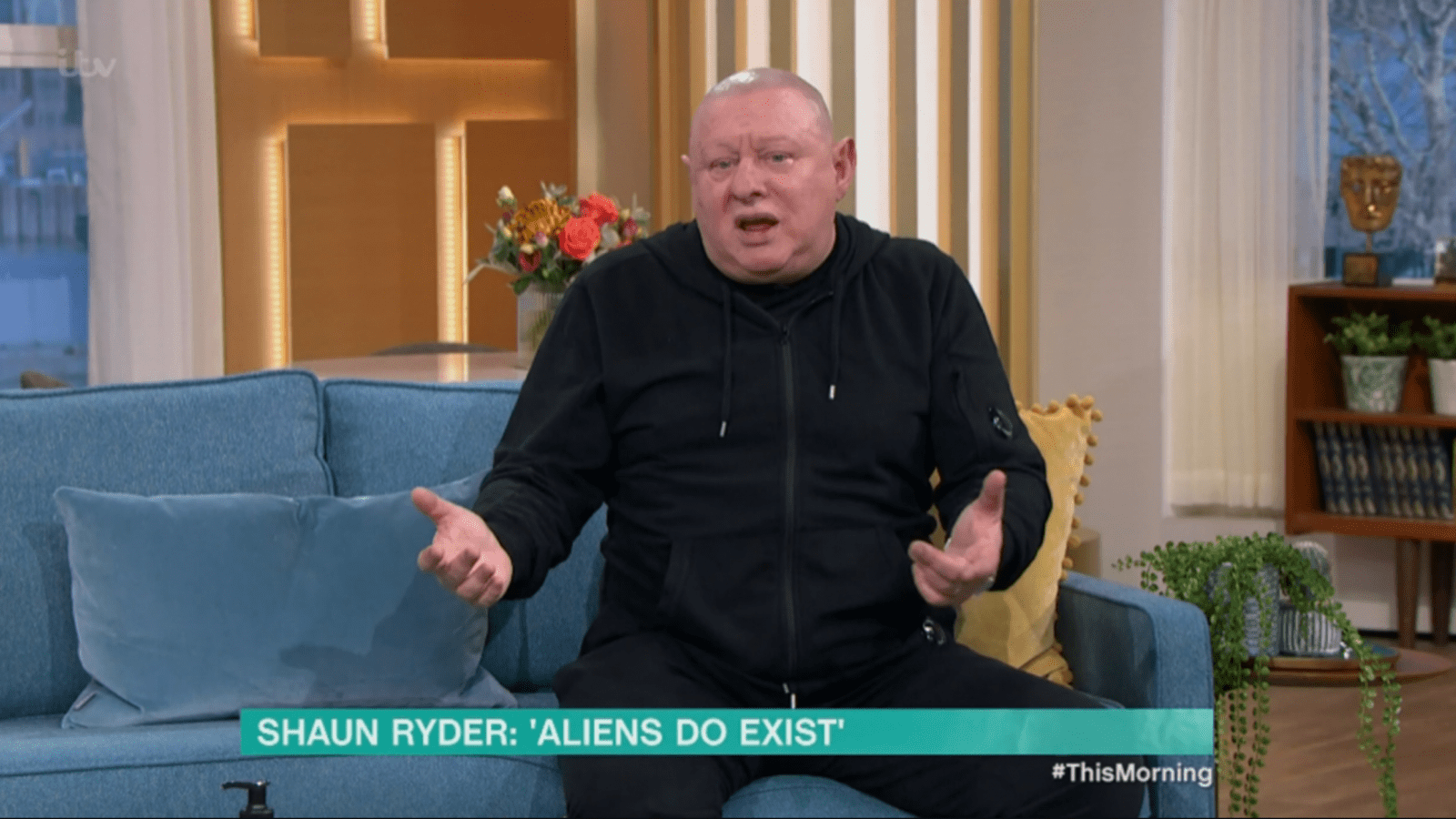 Shaun Ryder has got people calling him "TV gold" after his hilarious appearance on daytime show This Morning.
The legendary frontman of iconic 80s Manc band Happy Mondays was on the ITV show earlier on today to chat with hosts Holly Willoughby and Phillip Schofield about his personal experiences with UFOs and alien encounters.
And viewers were understandably left pretty perplexed.
The 59-year-old said he was just 15 when he first spotted a UFO while he was working as a delivery boy, and made sure to clarify to Phillip and Holly in true Shaun Ryder style that this sighting was "long before my encounters with hallucinogenics".
He did however explain that he started to grow concerned that it was "all in his nut" when his sightings became more regular.
"When I started seeing other things, I nearly went to get things checked out because when you start hallucinating on things you could be losing your eyesight," he said.
Shaun also spoke about a sighting he had shortly after he had finished making a UFO documentary.
He originally thought it was a production company was playing tricks on him, explaining: "I looked out in my back garden and over my apple tree was this big plastic air fix looking wobbly thing that looked like it was hanging in the air on strings because it was moving.
"I'm slapping myself stupid."
Phillip wasn't so convinced though, appearing rather sceptical about Shaun's claims, and after sitting there open-mouthed for a bit, he eventually challenged him saying: "The way you describe it sounds like the Del Boy of aliens, some ramshackle air fix thing around a tree."
Later on the show, Shaun then hosted This Morning's phone in session, where viewers shared their alien and UFO stories – and this was when fans of the show branded it "TV gold".
"God I love Shaun Ryder so much. What a legend," one person tweeted.
A second added: "This is TV gold. A phone in about UFO's and Aliens with Shaun Ryder couldn't make this up."
Featured Image – ITV This Morning