Trending
Stockport bar gets card with £20 tip for staff who cleaned up after someone's mate 'drank too much'
"It's little gestures like these that make it all worth while."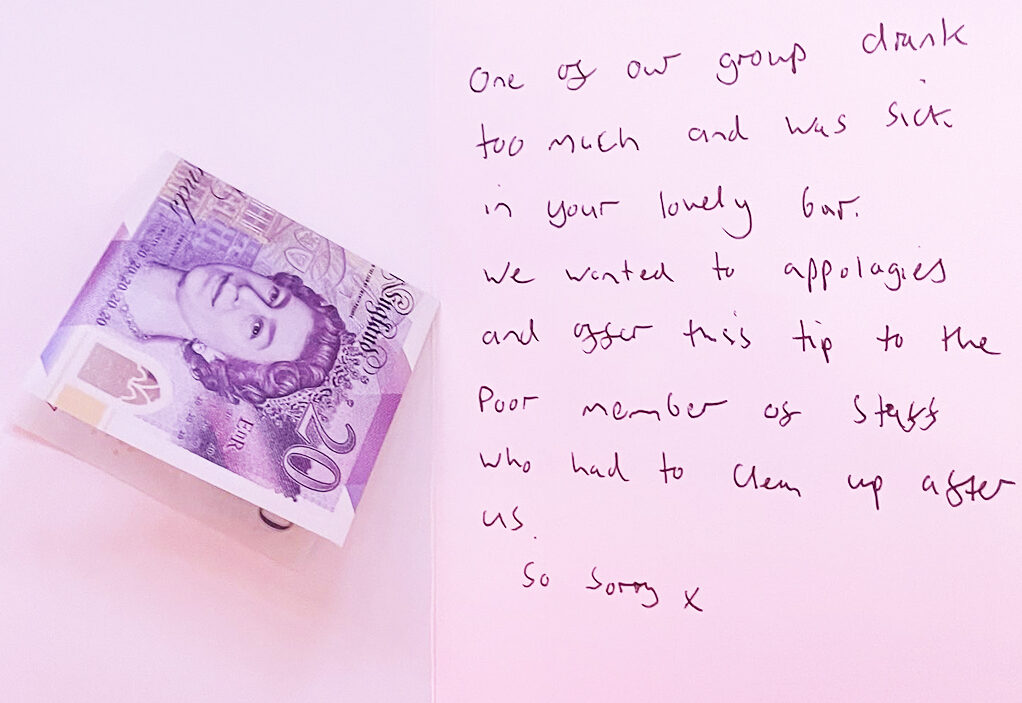 A bar in Stockport has praised a brilliant "little gesture" after it received a card with a £20 tip in for its cleaning staff.
Popular independent bar The Good Rebel, which opened on Mealhouse Brow in Stockport's Market Place back in 2019, took to social media yesterday to share a picture of an anonymous card it had received with an apology message written inside.
While the card may not have been signed with a name, there's a good chance bar staff working that night will have been familiar with who sent it.
The card came from a punter who was part of a group drinking in the bar and admitted that one of their friends had "drank too much" and was inevitably sick inside the "lovely bar".
A £20 note was also included as a tip for "the poor member of staff" who was left to clean it.
The message inside the butterfly-designed card read: "One of our group drank too much and was sick in your lovely bar [so] we wanted to apologise and offer this tip to the poor member of staff who had to clean up after us.
"So sorry."
The town centre bar said the card and £20 tip was sent to them in the post.
Launched by hospitality professional Martin Healy, the 80-cover venue is known and loved for offering an extensive menu of specialty and signature cocktails, and a wide selection of European lagers too.
Sharing a picture of the card to its social media pages yesterday, The Good Rebel explained: "Opened our letterbox to find this letter in the post. We can all over do the booze from time to time but thank you very much to the group who sent this to us.
"It's little gestures like these that make it all worth while."
Read more: Stockport named one of the best 'up and coming' areas to invest in 2022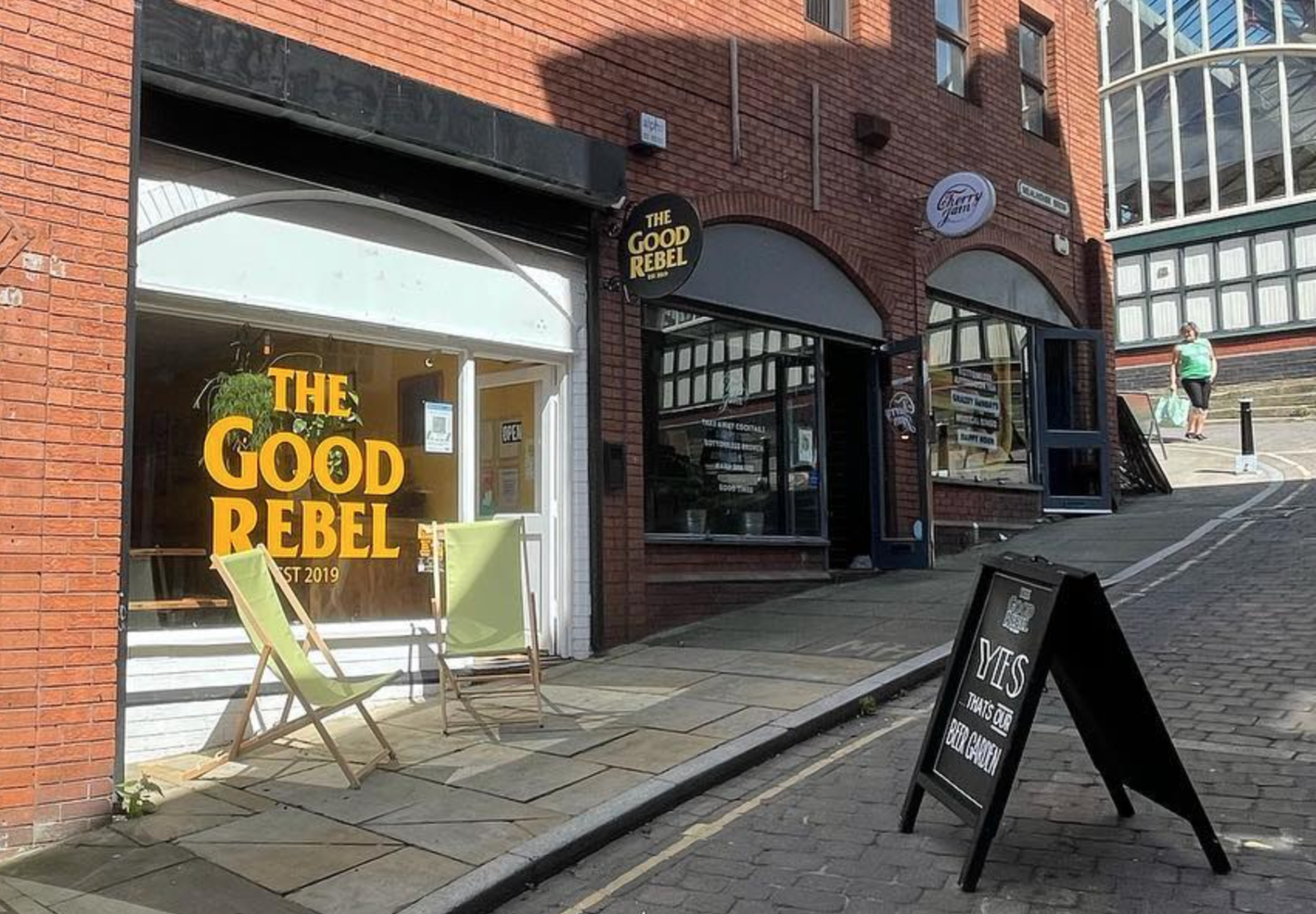 Members of the public have praised the anonymous letter-writer for the gesture, with one simply branding it as "brilliant".
"That's lovely, well done that group," one person wrote in the comments on Facebook.
Another member of the public said on social media: "Nice card, nice gesture," a third said "well played" to the group that sent the card and tip, and a fourth added: "That's so good of them."
"Humanity is alive and well," another person concluded.
Featured Image – The Good Rebel (via Facebook)