News
Stockport named one of the best 'up and coming' areas to invest in 2022
The Sunday Times has called the Greater Manchester borough one of "the coolest little corners of the country".
Stockport has been named as one of the best "up and coming" areas in the UK to invest in 2022, according to a new list.
Each year, The Sunday Times publishes lists of the best places to live across the country and also names some of the areas it considers to be the most "up and coming" so that people keen to make a move can figure out where is best to invest their money – and for 2022, Stockport has given a glowing recommendation.
The leading national newspaper named the Greater Manchester borough in its annual list that was published over the weekend.
The Sunday Times pointed to Stockport's close proximity to Manchester city centre, its wide range of housing options and neighbourhoods, upcoming developments, and bustling hospitality scene some of the reasons why it's one of the best places to invest in the UK in 2022.
Read more: Major new £60m neighbourhood in Stockport takes big step forward
It also claimed Stockport is home to some of the region's "most interesting people", and is gearing up to become one of "the coolest little corners of the country".
Giving a rundown of North West investment options, and giving a well-deserved nod to Stockport, The Sunday Times said: "It's partly by accident that Manchester's most interesting people desert the increasingly corporate city centre to outer suburbs in search of family houses, fresh air and better places than Piccadilly Gardens to walk the dog. It's also part of a plan, championed by the Manchester mayor, Andy Burnham, to create town centres good enough to rival the city, with the same quality of homes and amenities, but at much lower prices.
"The best example so far is Stockport.
"Only 15 minutes from central Manchester by train, and already a magnet for interesting independent businesses such as the much-lauded restaurant Where the Light Gets In, the indie bookshop Rare Mags and the Produce Hall food market.
Read more: A Manc's Guide to | Stockport – where ancient history meets up-and-coming cool
"The imminent conversion of the beautiful Weir Mill, next to the Mersey, and the iconic railway viaduct by the leading Manchester social impact developer Capital & Centric into flats, shops and public spaces is the highlight of a £1 billion regeneration that will transform a historic centre that's already looking like one of the coolest little corners of the country."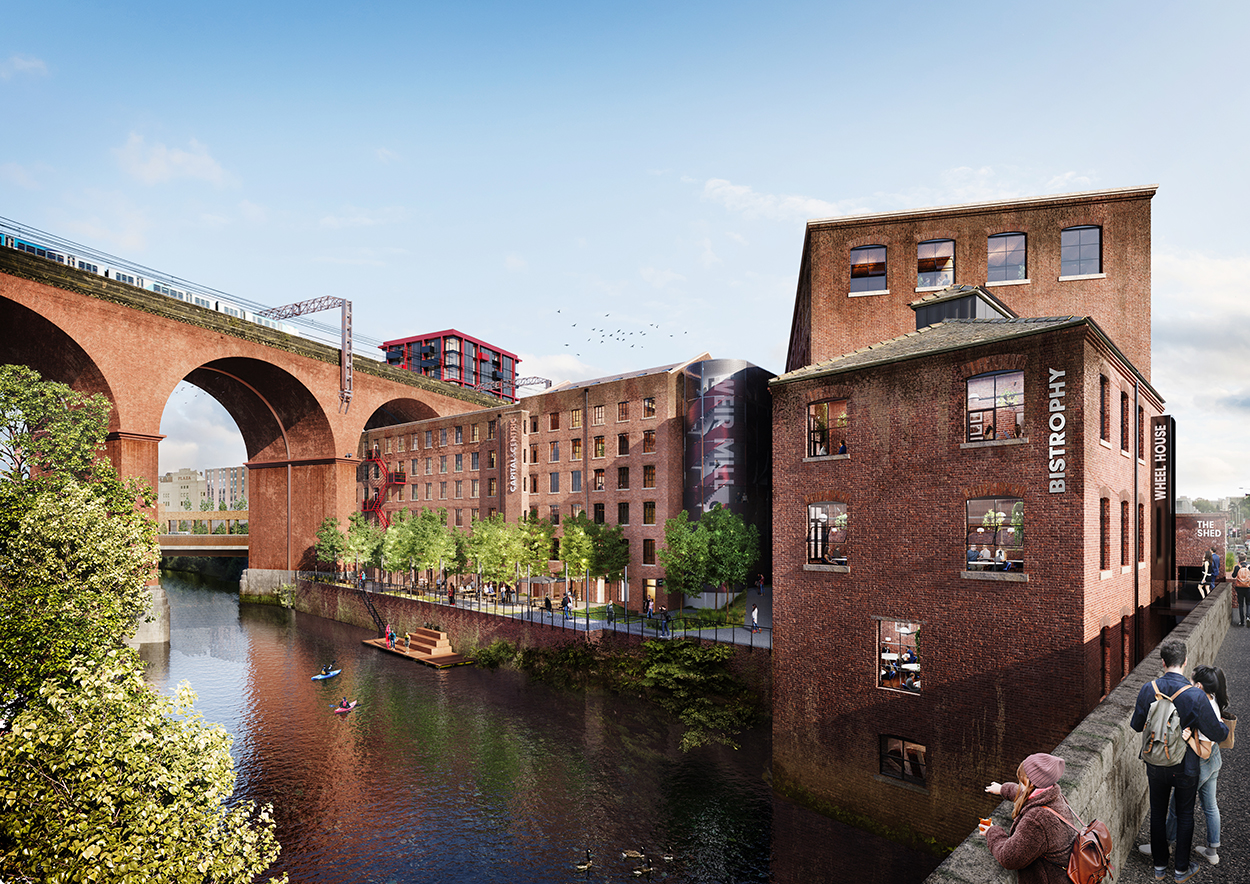 Stockport Council says the borough's recognition in this prestigious national list shows that "Stockport is going places".
"These are really exciting times for Stockport," said Council Leader Mark Hunter.
"All this investment will boost the growth of the town centre, which will in turn, create modern, innovative spaces that will celebrate the town's rich history and unique character."
Featured Image – Roger Kidd (via Geograph)