Trending
Teaching assistant reduced to tears after 'random act of kindness' by Morrisons staff in Chorlton
How brilliant is this?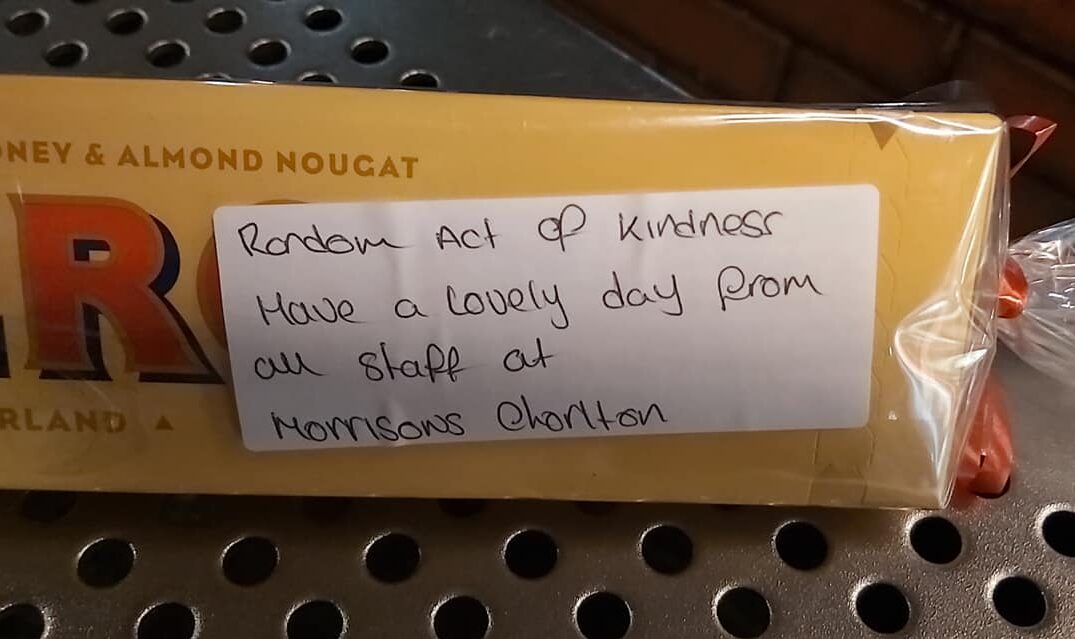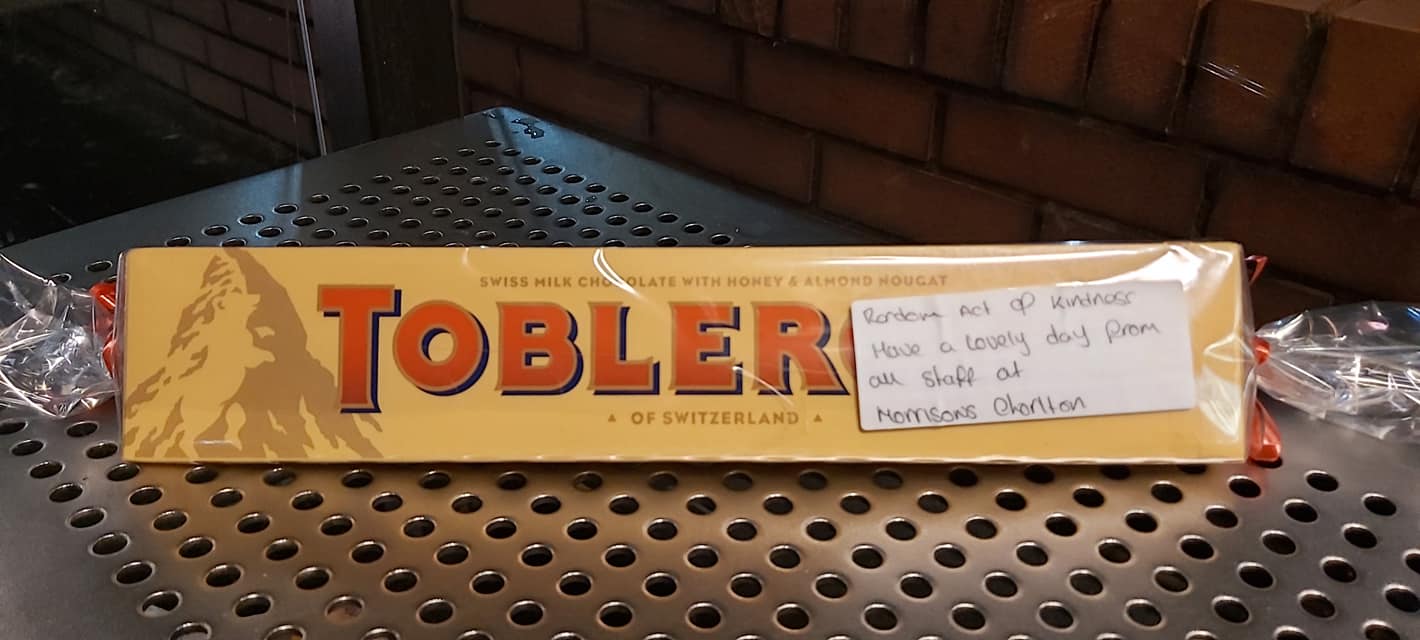 A primary school teaching assistant has taken to social media to tell of a random act of kindness by staff at Morrisons in Chorlton that "nearly reduced [her] to tears".
The Christmas spirit is well and truly setting in across Greater Manchester, but sadly for many, the festive season can still be one of the toughest, and during a year that has been like no other as well, kindness is more important than it ever has been.
Which is why staff at a Morrisons branch in the Manchester suburb of Chorlton have decided to take matters into their own hands with "random acts of kindness" to spread some festive cheer.
One of these random acts of kindness was discovered by "knackered" primary school teaching assistant Kylie Louise, who found a gift-wrapped Toblerone with a note inside from the store's staff at her local bus stop on her commute into work this morning.
The note read: "Random act of kindness, have a lovely day from all staff at Morrisons Chorlton."
Sharing the heartwarming story to the Chorlton group on Facebook – which has over 40K members from the community – this morning, Kylie said: "To the staff at Morrisons, I am a knackered primary school teaching assistant who hasn't had enough sleep,
"And the last week in school is always chaos.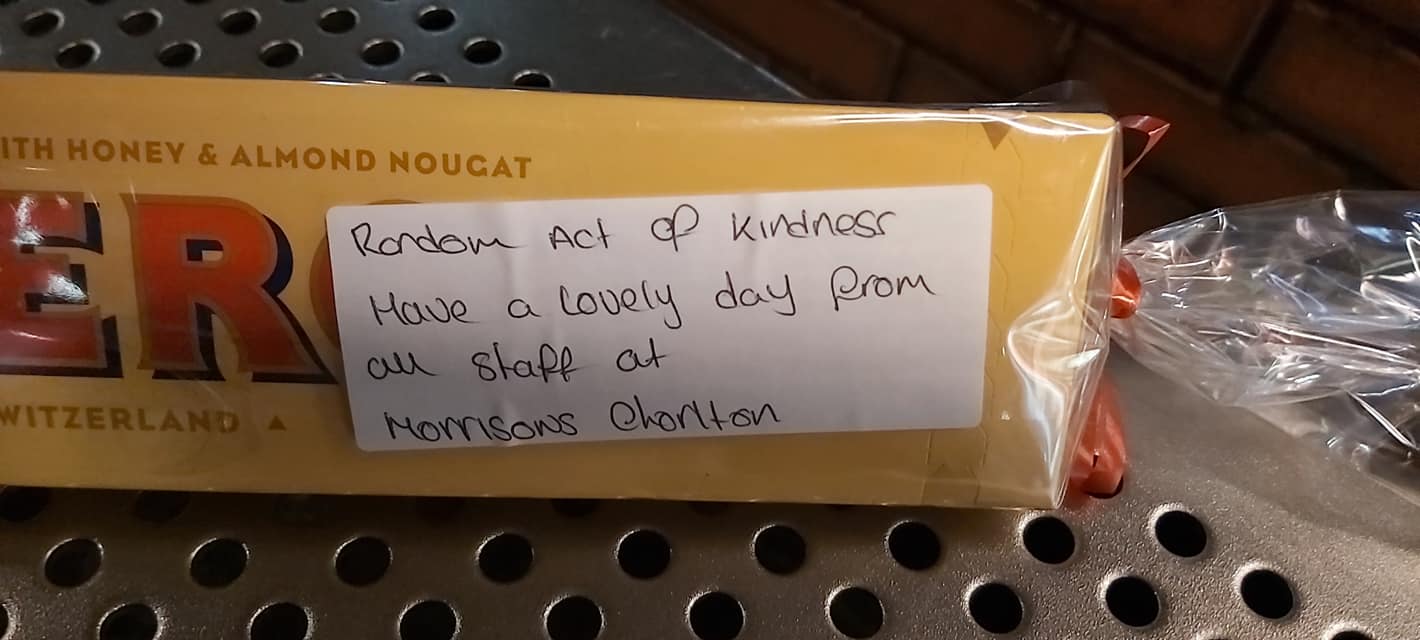 "Your [random act of kindness] nearly reduced me to tears.
"I have accepted your lovely gift that you left at the bus stop and I will be sharing it with my colleagues.
"Thank you."
The post has since gone on to receive hundreds of interactions since being shared just a few hours ago, with many group members praising the staff at the store for their thoughtful actions, as well as sending their well wishes to Kylie and commenting on how nice it is to hear of positive stories in the local community.
That's not all though.
This commuting chocolate treat is believed to be just one example of "Christmas Kindness" by Morrisons in Chorlton this month.
Throughout December so far, staff members from the store have been delivering grab bags, hampers, and advent calendars donated by members of the public to primary schools across the town, gifting mince pies, tea and biscuits to local care homes and caregivers for all their hard work in helping the vulnerable and elderly during the pandemic, showing support for local heroes who help to make the community what it is, and so much more.
How brilliant is this?