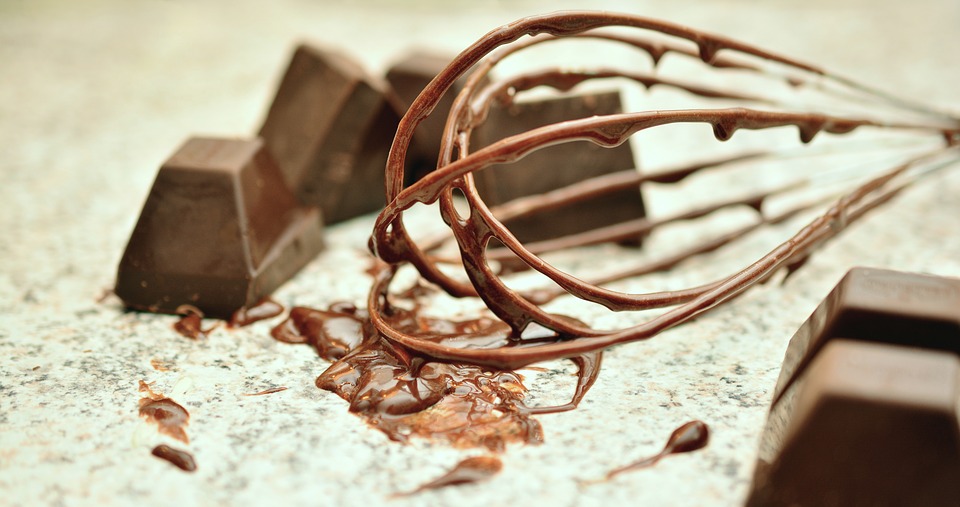 This article contains affiliate links.
Today is National Chocolate Day and if there's one thing we can unite and all get behind, it's a love of chocolate, right?
We really hope you said yes to that.
National Chocolate Day couldn't be a more perfect excuse to properly treat yourself, so if you're looking to mark this indulgent day in style this year, then there's plenty of ways to get involved here in Manchester, or right from the comfort of your own home.
Here's a few of the best products, workshops, courses and hampers that we've found online.
___
Chocolate Making Workshop
Manchester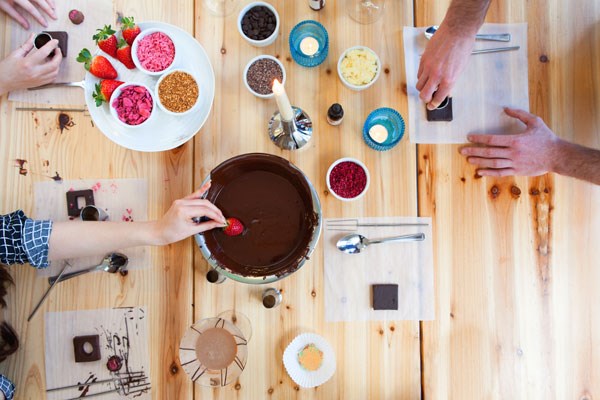 Fancy feeling like a master chocolatier with this incredible chocolate workshop for two?
Right from a central Manchester location, you can be tutored by professionals in the delicate art of piping, cutting, dipping and decorating chocolate. The day will start with a fascinating history lesson, before you taste a wonderful selection of hand-crafted chocolates and then have a go at creating your own personalised giant chocolate button and scrumptious fresh-cream truffles that you can take home as a fabulous memento of the day.
There's currently a special offer running on this workshop, meaning it's available to book for just £70 (for two people) on BuyAGift.co.uk, and if you're looking for something extra special, you can upgrade to a 'Luxury Workshop' for a further £20 too, so it's definitely worth taking advantage of whilst you can.
Any bookings will be valid for 10 months.
You can find out more and book on to the Chocolate Making Workshop – Manchester here.
___
Online Chocolate Making Course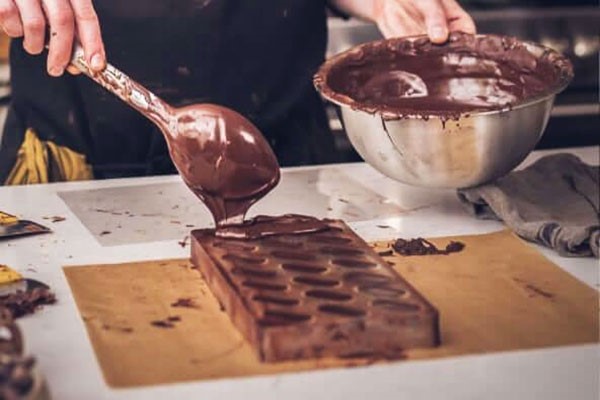 If you were intrigued by the above workshop, but would much prefer to become a master chocolatier from the comfort of your own home, then this engaging course will teach you how to make your own delicious chocolates online instead.
You will get to delve into the fascinating history of this indulgent sweet treat, as well as learn to make and decorate your own chocolate truffles. This online experience will also teach you the art of tempering chocolate, the secrets to perfecting and layering caramel, how to mould chocolate, make elegant chocolate bars and more.
If you want top tips and advice for making chocolate to a professional standard in your own kitchen, then this is the course for you.
This virtual one-to-one course is now available to book via BuyAGift.co.uk for £25.
You can find out more and book on to the Online Chocolate Making Course here.
___
Make Your Own Chocolate Pizza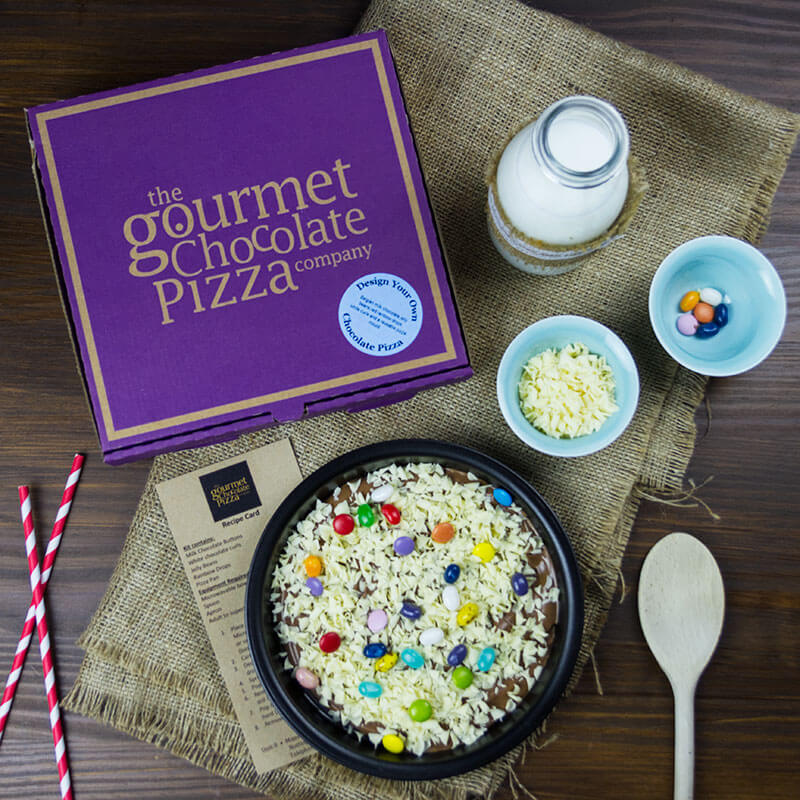 Sure, the smooth, creamy loveliness of chocolate isn't really the first thing that comes to mind when you think about pizza.
But who says that combining two great foods doesn't create perfection?
This Make Your Own Chocolate Pizza kit comes with everything you need to create your very own chocolatey masterpiece. All you'll need to do is melt the delicious chocolate buttons and pour the molten goodness into the base mould, then sprinkle it with some creamy white chocolate 'cheese', add chocolate beans, jelly beans or anything else you might have onto your pizza base to create a heavenly treat made to order.
It's retailing at £12.99 + delivery on PrezzyBox and you can get your hands on it here.
Prefer to treat yourself to a slice without all the hassle of making it yourself first? Don't worry, there's also a pre-made 10″ Chocolate Pizza on PrezzyBox too that looks just as indulgent.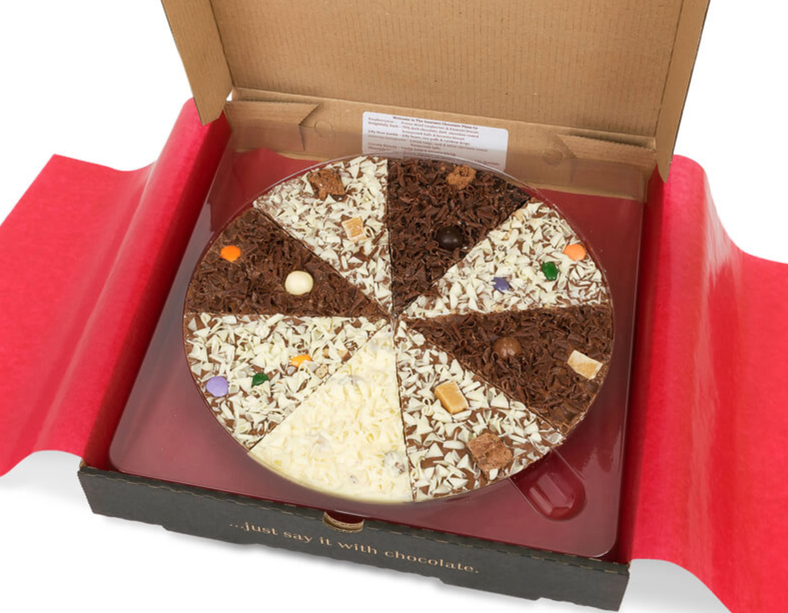 This Chocolate Pizza is perfect for anyone who's partial to a few chocolates every now again, or for someone who's a full blown chocoholic. The 'pizza' base is made from the finest Belgium chocolate, topped with all sorts of delicious treats from vanilla fudge and white chocolate curls, to jelly beans, raspberry pieces and chocolate orange slices.
Basically, you can't really go wrong with it.
It's retailing at just £15.99 + delivery and you can get your hands on it from PrezzyBox here.
___
Chocolate Letterbox Hamper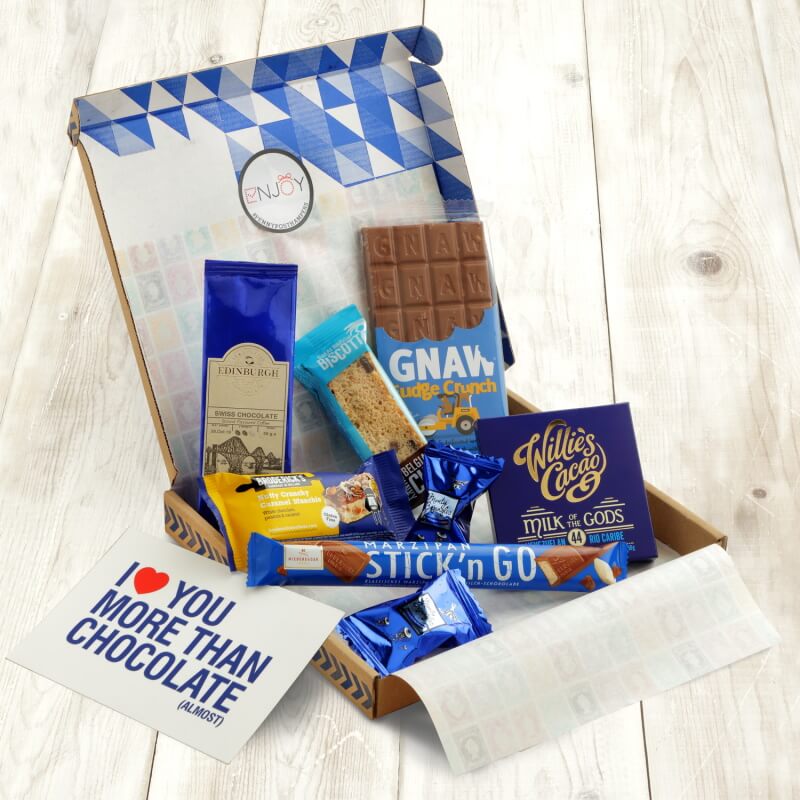 There's only one thing better than a chocolate bar – a hamper that's 'chocked' full of it, and if there's only one thing better than a hamper full of chocolate, it's a hamper full of chocolate that can be delivered right to your front door.
The ultimate indulgence.
This Chocolate Lover Letterbox Hamper features a selection of artisan chocolate treats that are perfect for any sweet-tooth, including x1 Willie's Cacao Milk Of The Gods Rio Caribe Chocolate Bar, x2 Monty Bo Jangles Nutty Truffles, x1 Brodericks Nutty Crunchie Caramel Munchie, x1 Gnaw Fudge Crunch Chocolate Bar, x1 Edinburgh Tea & Coffee Co. Chocolate Coffee, x1 Great British Biscotti Chunky Belgian Choc and x1 Hiederegger Marzipan Stick 'N' Go.
It's retailing at £17.99 + delivery and you can get your hands on it from PrezzyBox here.
___
Personalised Cadbury Hamper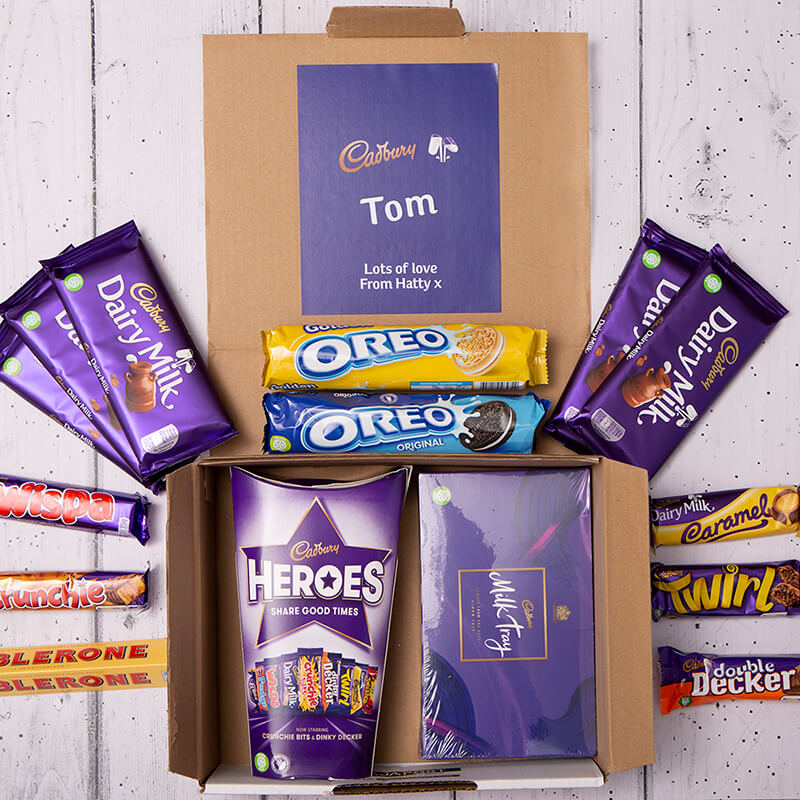 There really isn't a more appropriate way to mark National Chocolate Day than with a hamper full of Cadbury's chocolate, right?
Even better – a personalised Cadbury Chocolate Hamper.
The hamper contains x5 Dairy Milk bars, x1 Wispa bar, x1 Twirl, x1 Crunchie, x1 Dairy Milk Caramel bar, x1 Double Decker bar, x1 carton of Cadbury Heroes, x1 box of Milk Tray, x1 pack of Oreo biscuits, x1 pack of Golden Oreo biscuits and x1 Toblerone.
Praise the chocolate Gods.
It'll set you back £29.99 + delivery and you can get your hands this Personalised Cadbury Hamper from PrezzyBox here.