Trending
The famous singing Christmas tree at the Trafford Centre has 'retired'
"After many years of service, our singing Christmas tree is taking well deserved retirement."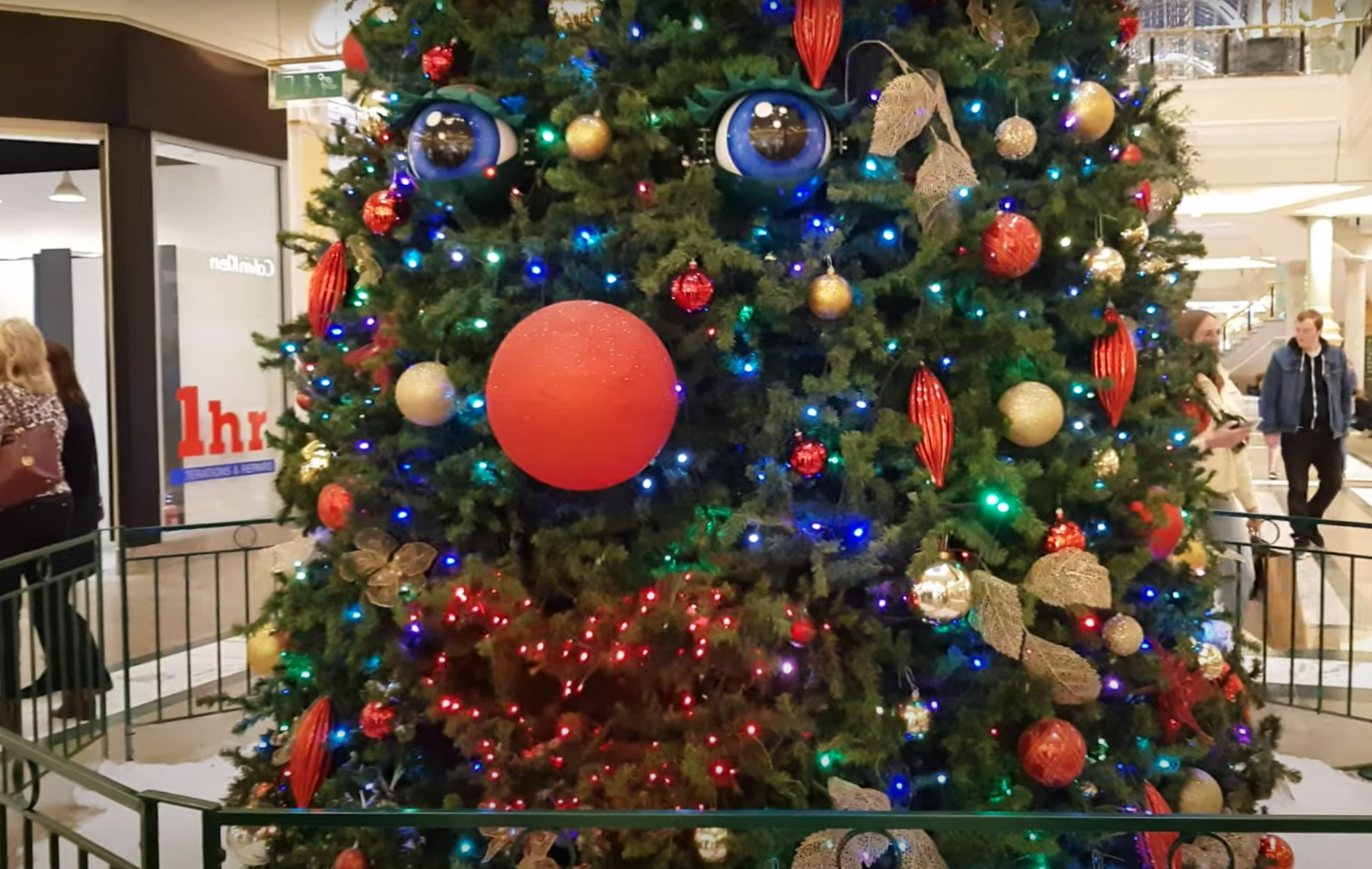 It's the end of an era.
After what has been over a decade at the shopping mall, the famous singing Christmas tree with a giant face on the front that has entertained – and admittedly, terrified – shoppers at the Trafford Centre during the festive season has now "retired" for good.
The Trafford Centre's annual Christmas lights switch-on took place this past weekend, but many noticed that the huge tree known for "coming alive" and singing to kids near Waterstones on the ground floor of the centre was absent.
In case you don't quite know what we're referring to here, the towering tree – which was always decked out with colourful baubles and fairy lights – featured the face and voice of a man, which would burst into festive song at regular intervals as well as coming out with cheerful Christmas messages from his fir tree lips.
Over the years, it's fair to say the iconic tree went on to amass quite the fanbase.
Despite the fact that it was a somewhat scary sight for plenty of children, the tree's popularity was very much evident when people shared their memories in the comments sections of a post to we shared to The Manc's Facebook and Instagram last month reminiscing ahead of Christmas.
But now, bosses at the Trafford Centre have confirmed that the tree's absence from this year's festive displays are because it's officially "retired".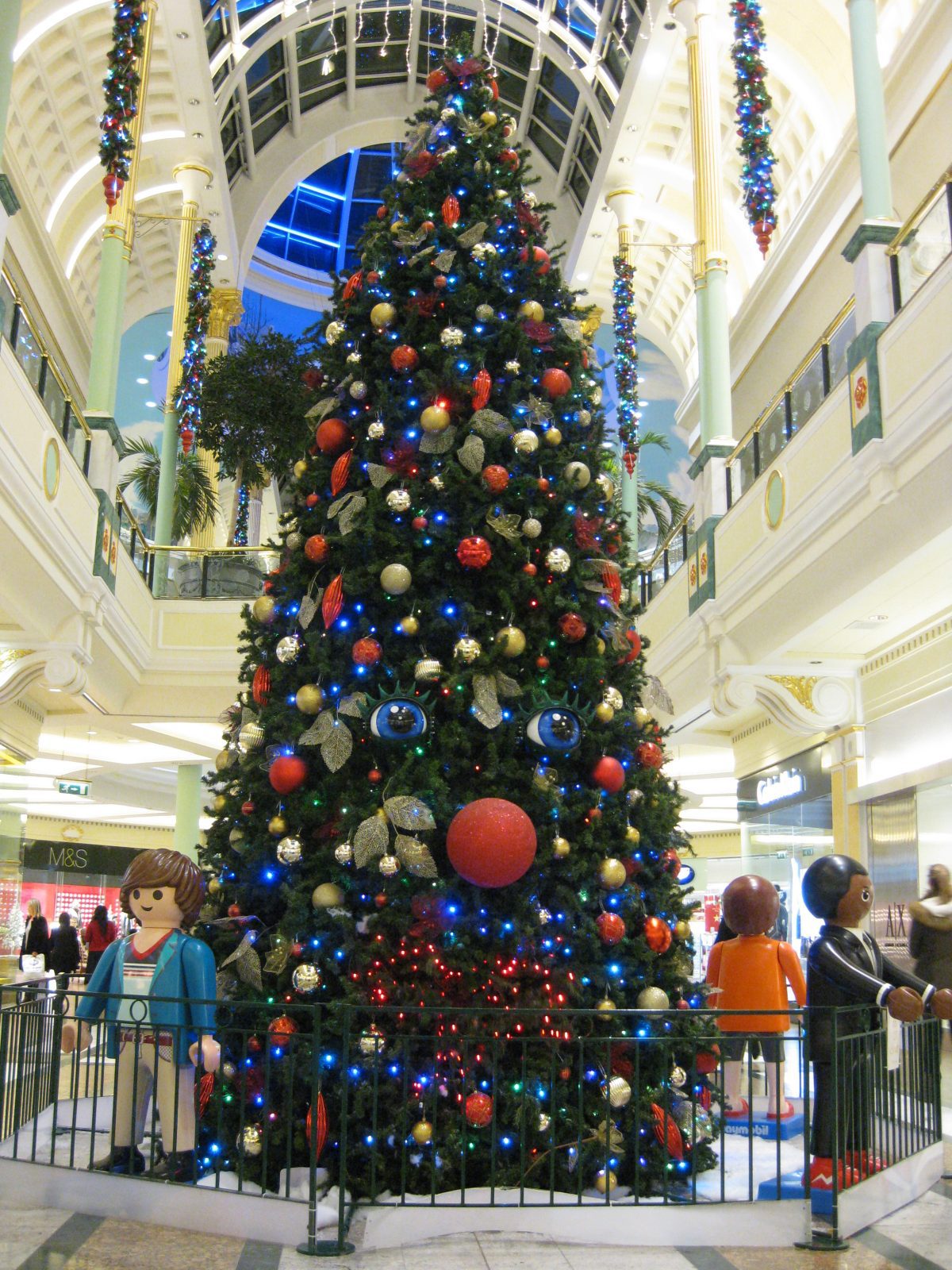 Explaining the tree's absence to the MEN this year, Zoe Inman – Director at the Trafford Centre – said: "After many years of service, our singing Christmas tree is taking well deserved retirement.
"We hope visitors enjoy the rest of our spectacular Christmas lights across the malls, including an enormous sparkling chandelier in the Main Dome."
Although there was more lowkey Christmas lights switch-on this year due to COVID safety precautions, the Trafford Centre has revealed that a full programme of 'Tinseltown' festive events are to be announced later this week to take over the outdoor site that has just finished hosting the Halloween SPOOKFEST.
Extended opening hours at the centre have also just been confirmed – with shops opening an hour earlier at 9am from Monday 11 December, as well as four days of late-night shopping the week before Christmas from Monday 20 – Thursday 23 December (inclusive).
"This year at the Trafford Centre, we're going even bigger, better and louder than ever before with our Christmas cheer," Zoe continued.
"We've decided to kickstart the festivities by turning on our spectacular Christmas lights early!
"We have a whole host of unmissable festive events to announce, as well as late night shopping and festive music on the malls."
Featured Image – YouTube (Lee D Holden)