Trending
The first series of Catfish UK is finally hitting our TV screens this week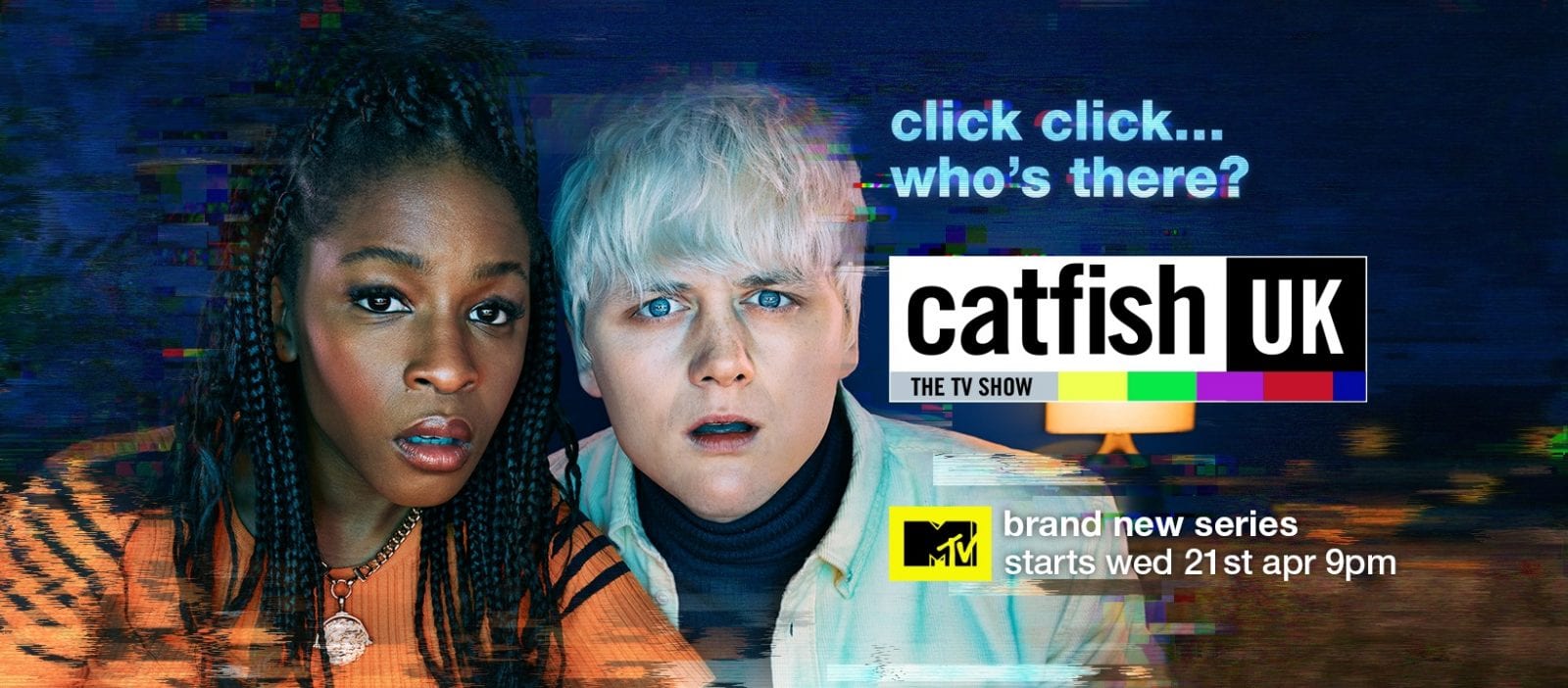 It's been a long time coming.
But after first being teased all the way back in 2016, and then following a nationwide casting call for people looking to expose online love interests who may not be telling the full truth that was announced October 2020, the first ever UK spin-off of the smash hit reality MTV show Catfish is hitting our TV screens this week..
Several teaser clips for the new series have been shared on social media over the past few weeks to hype up the fans, but now the official air date has finally been announced.
The first episode of Catfish UK will air on Wednesday 21st April at 9pm on MTV UK.
The original US-made Catfish: The TV Show – which first aired back in 2012, after a documentary of the same name – sees documentary maker Nev Shulman meet individuals from across the country who have fallen in love online, only to grow suspicious when the target of their affections refuse to meet in real life.
The show has undeniably proved popular with viewers worldwide over its eight seasons on air, hence why a spin-off is on the way.
But what can we actually expect from the UK version when the new series starts?
Here's everything we know so far.
___
What is Catfish UK: The TV Show?
Catfish UK: The TV Show is the UK spin-off of the US original documentary and MTV series of the same name, and it's set to air on MTV UK next month, with a run of four, hour-long episodes being broadcast at first, before continuing with a further six episodes later this year.
Unfamiliar with what a 'catfish' is?
A popular term on the internet, a 'catfish' is someone who creates fake personal profiles on social sites using someone else's pictures and false biographical information to pretend to be someone else.
These 'catfish' usually intend to trick an unsuspecting person or more into falling in love with them.
The term is believed to have derived from the title of the previously-mentioned 2010 documentary, in which filmmaker Schulman discovers that the woman with whom he'd been carrying on an online relationship had not been honest in describing herself.
Who are the hosts?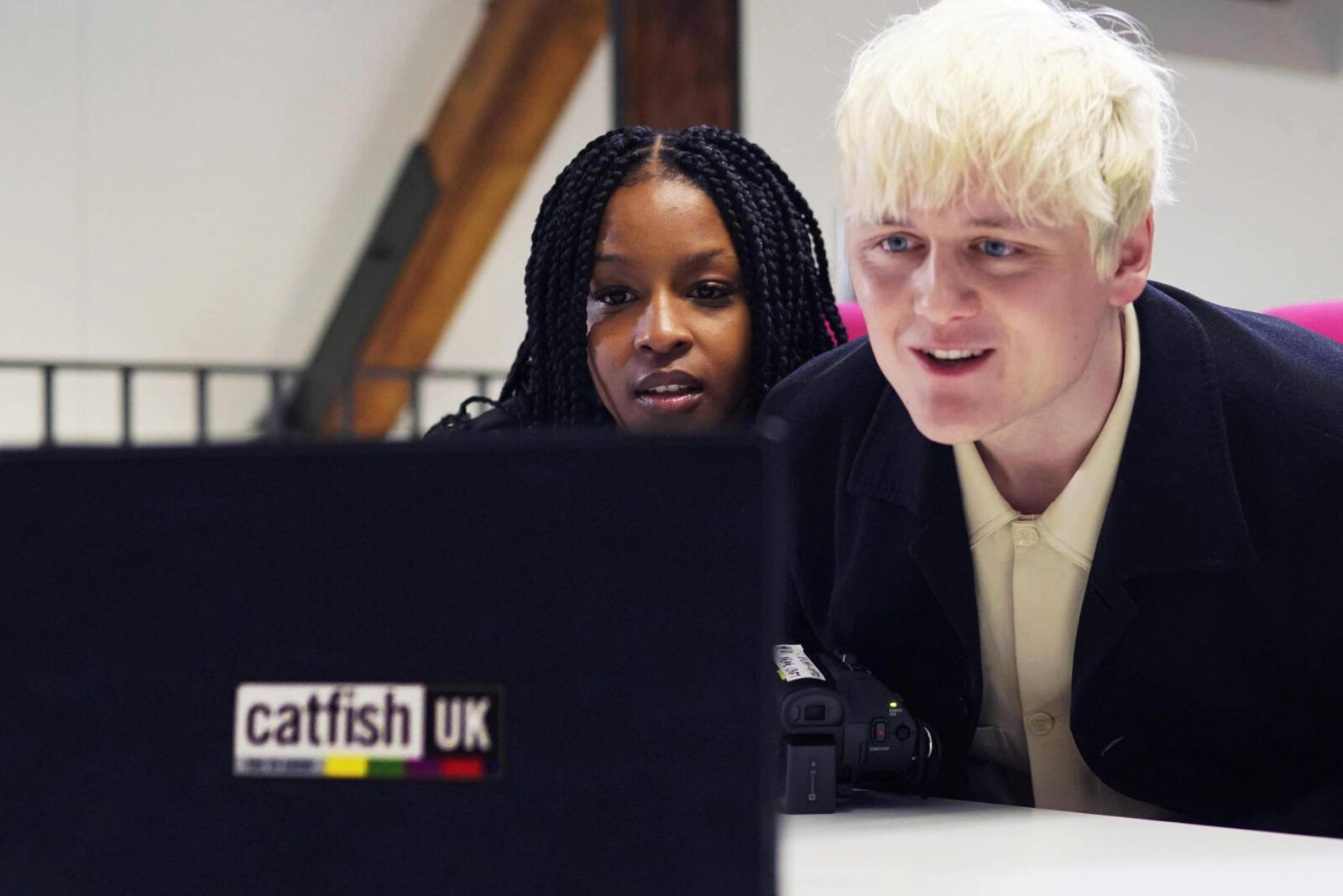 Although the US hosts, Nev Shulman and Kamie Crawford, have been a big part of the promotion and casting process of the show, they will not be making the trip overseas to front the UK spin-off and have instead handed the reins over to former Apple Music Beats 1 presenter, Julie Adenuga, and journalist / author and documentary filmmaker, Oobah Bulter.
"As someone who has spent the most part of my career in the bubble of music and entertainment, Catfish UK is my first chance to connect with people in a completely different way, which is really exciting for me." Julie Adenuga explained.
"The show is about vulnerability, empathy… and drama. Rule #1 – expect the un-expected".
Oobah Bulter added: It's wild to me that the person who learned about the internet and deception by watching Catfish with his five brothers and sisters gets to be a part of its latest chapter.
"We live in a moment where everybody's lives have moved online.
"I can't wait to travel around the country, meet people, and use the tools I've developed making documentaries, to help them and better understand what it is about society that drives people to feel so inadequate that they cannot be themselves."
Will there be any Mancs on the new series?
Although the various teaser trailer clips for the series appears to show the new hosts reacting to various relationship revelations – including "an affair" and a "criminal" dater – it is yet to be announced who will be featured on the new series and what their circumstances will be, but given the fact that a UK-wide casting call was opened last October, we can expect to hear stories from people all across the country.
The casting call asked anyone over 18 years of age who suspects they're "in love with, speaking to, or are just friends with someone who may be a Catfish" to get in touch.
Mancunians were urged by MTV to get involved, so we'll just have to wait and see.
The new series begins on Wednesday 21st April at 9pm on MTV UK, and you can keep up to date with Catfish UK: The TV Show on Facebook and Twitter.
Featured Image – MTV / Catfish UK: The TV Show