Trending
There's a Cold War bunker hidden in Worsley Woods and its story is pretty fascinating
It's often been a site of illegal raves and urban exploration, but the history goes back much further than that.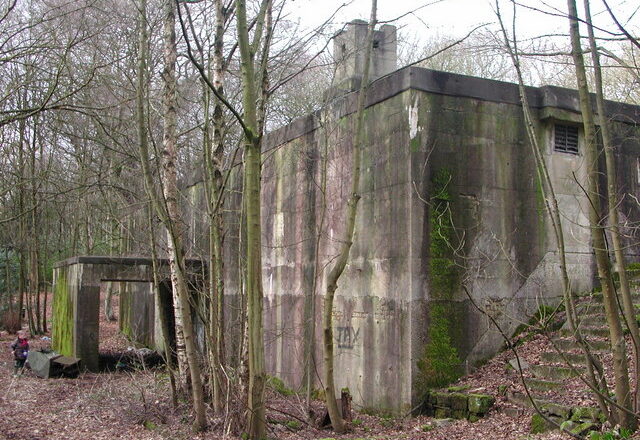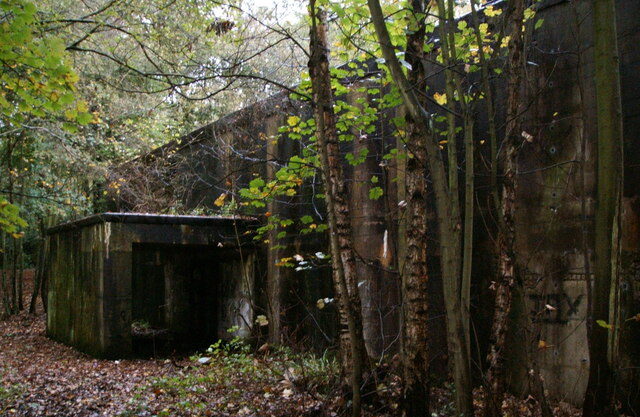 The beauty of Worsley Woods is something well known round these parts.
Part of a well-trekked three-mile circular walk – often highlighted as being one of the best across Greater Manchester – that also provides you with the chance to stroll along the Bridgewater Canal and take in the picturesque Worsley village and its cultural heritage, you can easily find yourself exploring the rich woodland area of this Salford suburb for hours.
But tucked away in a far corner of the RHS Bridgewater plot is something that's really worth seeing.
If you know just where to look, then you'll come across a bunker from the Cold War that may one day blossom into a protected ancient monument.
Sure, it's not exactly a pretty site – now well camouflaged by graffiti and foliage – but it's long been a destination for so-called 'urban explorers', and in 2009, was also a magnet for thousands of party-goers who attended illegal, underground raves.
It's history goes back much, much further than that though.
Dug into hillside in 1951, the bunker was constructed when the potential of a nuclear strike by a Joseph Stalin-led Soviet Russia was deemed to be at its height.
According to a report by Salford University's Applied Archaeology Department, it was built by the War Office as an anti-aircraft operations room on land at Worsley New Hall, and was part of a national network of defences, which included an alternative seat of government to the House of Commons underground at Box Hill, near in Corsham in Wiltshire.
In the event of a potential Soviet attack, it was thought the British population could be protected by anti-aircraft guns, and so the country was divided into 33 gun-defended areas arranged in five groups.
The bunker at Worsley was part of this web, with the next nearest at Frodsham.
The two-storey square structure at Worsley was a main operations room, surrounded by eight reinforced concrete rooms and a viewing gallery and it would have had its own electricity supply and ample space for stores of food, but as nuclear technology advanced during the Cold War, defence policies changed.
It soon became clear a nuclear attack would come not from bombs being dropped by planes, but rather by inter-continental ballistic missiles.
Austerity in the 1950s also led to defence budget cuts.
By 1956, the Worsley bunker was being used as a Royal Navy store, by 1961, it had been transferred to the local authorities as a control centre in the event crisis, and then by 1968, it was closed for good.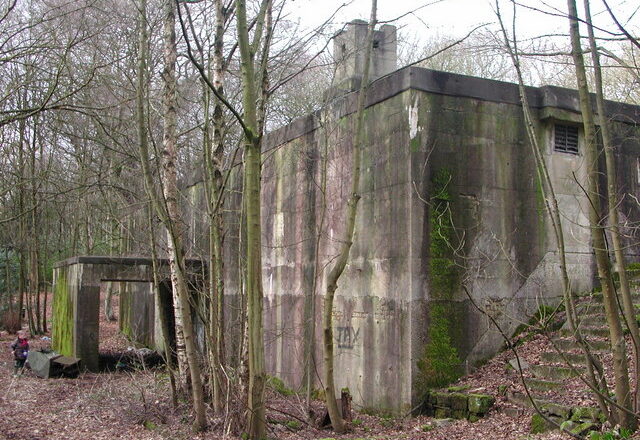 The story of the bunker doesn't end there though, as in more recent decades, it has continued to have a varied history.
Through the 1970s to the early 1980s, it was used by Greater Manchester Fire Service. Then in 1985, it was leased to to the Worsley Rife and Pistol Club who turned it into a shooting range, before Peel Investments acquired it in 2000.
In April 2009, one of several raves were held in the bunker attracting thousands of people.
Due to extensive vandalism occurring at the event, and in the years prior and post, both entrances were eventually blocked up, and it has remained empty ever since.
But when RHS Bridgewater eventually opens in May, the bunker will form part of its estate.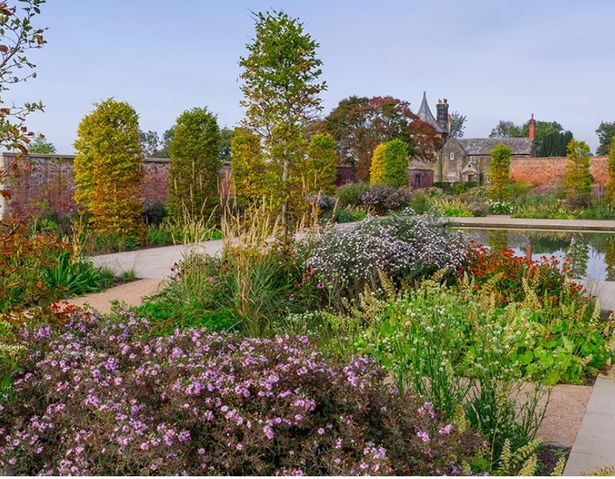 RHS Bridgewater will be the country's fifth national garden.
The Worsley Woods plot where the bunker stands was sold by Peel to the RHS, and Salford City Council then put £19 million towards the creation of the garden.
The £44m attraction – which covers 156-acres of land – was due to welcome visitors in July 2020, but just like most things, this was delayed due to the coronavirus (COVID-19) pandemic, although planting and preparation has been in full swing ever since, and it is set to transform the grounds of the former Worsley New Hall when it opens to the public this year.
What's in store for the bunker in the future then? Well, it doesn't sound like it's going away any time soon.
A spokesperson for the RHS said: "The bunker definitely won't be demolished, as it's a really interesting part of the site's heritage.
"There are no firm plans for how it'll be used just yet, this will be looked at as part of the next phase of garden development from 2022 onwards."
___
You can get the latest updates on RHS Bridgewater here.