Trending
This is the most famous house in Bolton that you've probably never heard of
There's been an ever-changing selection of quirky decorative features to the front garden of this Bolton property over the years.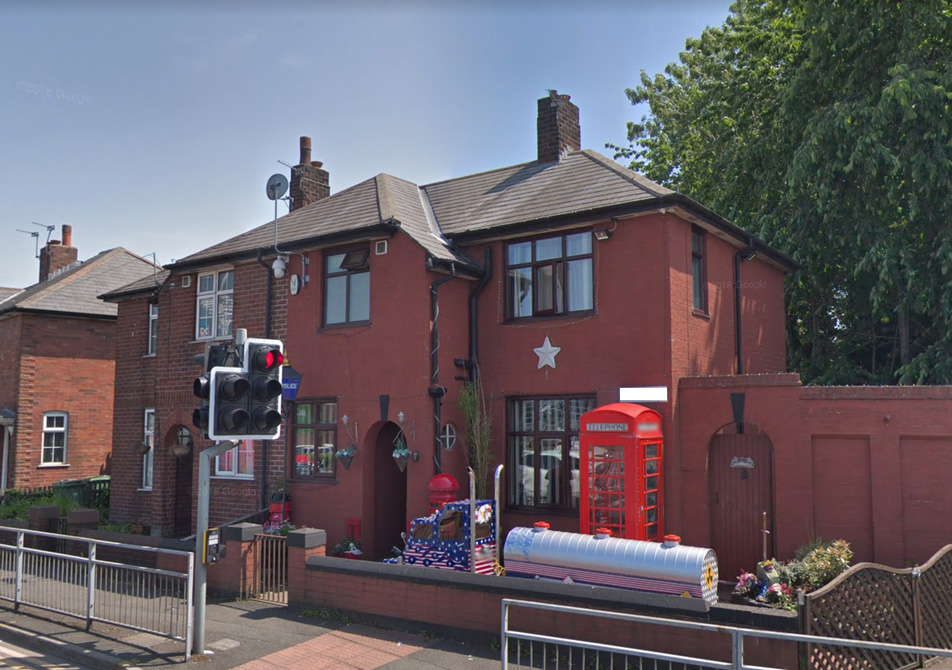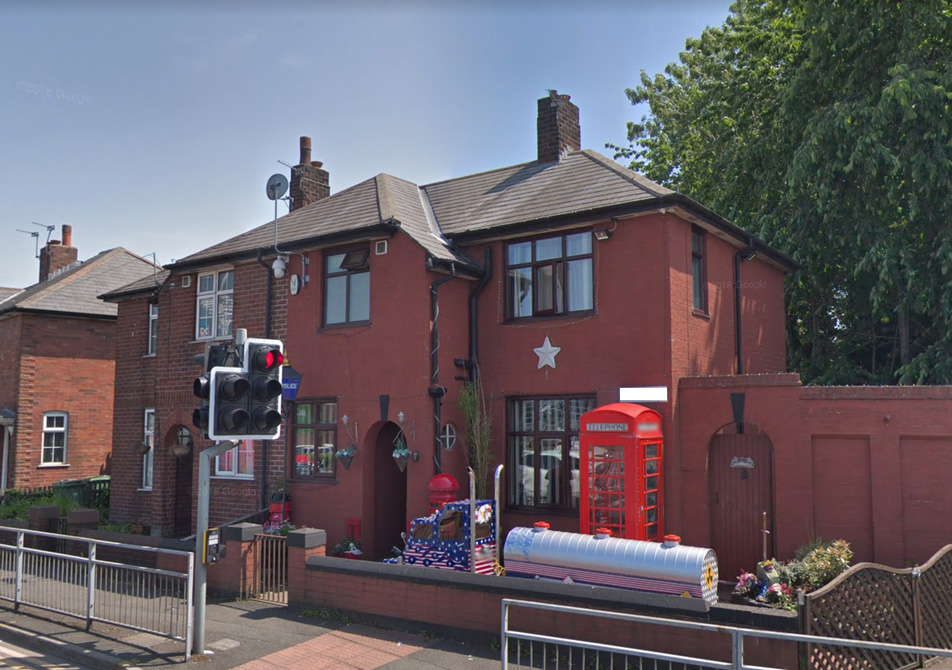 Every town has a house that's the talk of the community.
You know the type of house we're referring to and you could very well be thinking of it right at this moment in time – we're talking about a house that catches the eye, for whatever reason that may be.
Perhaps it appears oddly placed? Maybe it's slightly out of the ordinary, or a bit eccentric? It could be that it simply doesn't mirror the other 'two up, two down' terraces that line the vast majority of streets surrounding? It may have a garden so jaw-dropping that you have no choice but to stop and marvel at it? Maybe it's one of those houses that goes 'all out' for Christmas time – your town's very own version of a house that could've been featured in the 2006 festive flick Deck The Halls? You get the picture.
It's a house that stands out from the rest.
There's plenty of well-known local examples of houses that fit this description. By now, there's not a person either side of the Pennines who hasn't heard the story of Scott Hall Farm, more commonly and aptly known as 'Motorway Farm', or the house that's sandwiched slap bang in the middle of the M62, and last month, we also discovered that the iconic cottage right next to Dukes 92, overlooking the canal and sitting in the shadows of Beetham Tower, was advertised to rent on AirBnB, which gave us a glimpse inside a property that had long been a talking point for Mancunians over the years. But, have you heard about the house in Bolton though?
Found near the traffic lights of a busy crossroads close to the town centre, this little corner house is a pretty big deal in the Greater Manchester borough, but not everyone outside of Bolton is aware of its existence to quite the same extent.
So, what is it that makes this house so well-known to Boltonians then?
Yes, the central location and the close proximity to traffic means plenty of eyes are on it daily, but that's not why. It's also not solely the fact that it goes 'all out' at Christmas time by completely covering the front of the house with an array of multi-coloured festive lights and a number of eclectic decorations each year either, although that's certainly part of it.
It's that the show isn't exclusive to December – if you're looking for a source of entertainment, you'll find it at this Bolton semi all year round.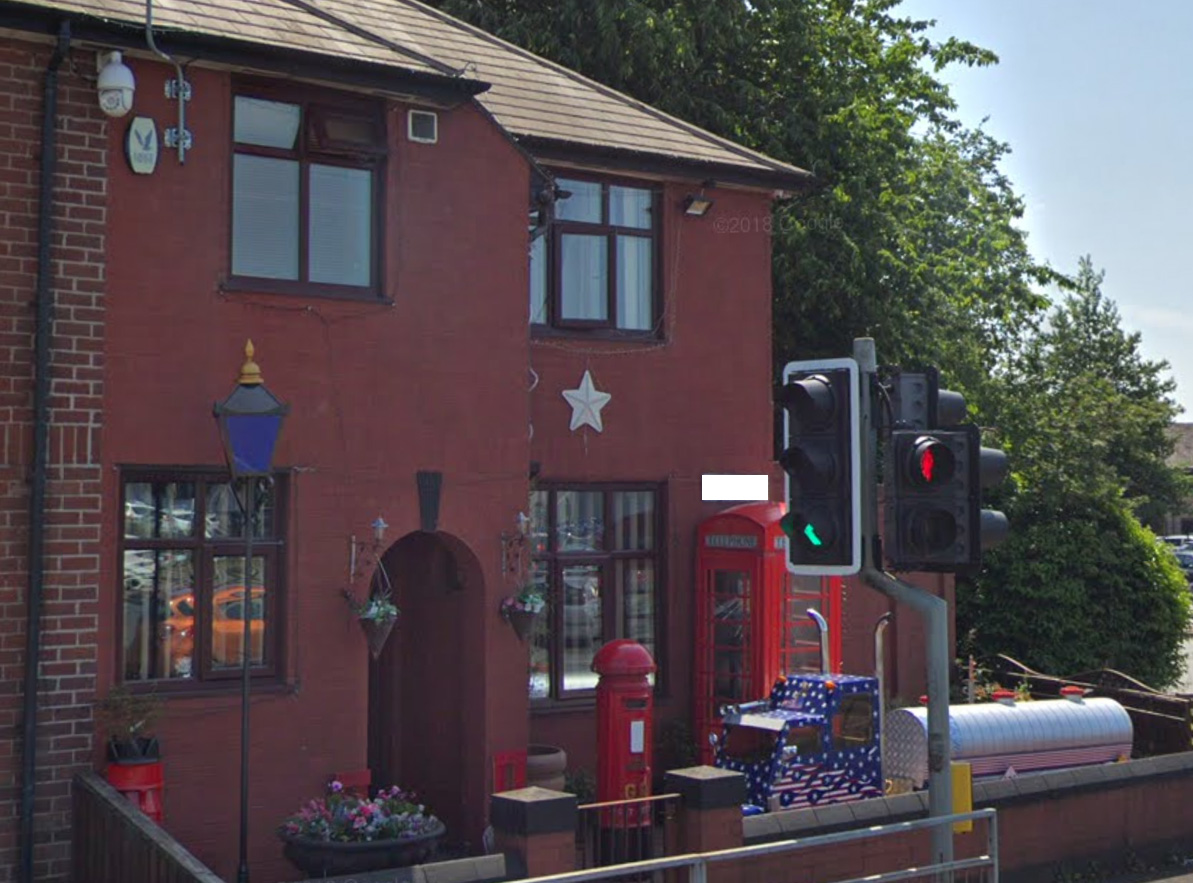 There's been an ever-changing selection of quirky decorative features to the front garden of this property over the years that have made it near impossible not to stare at whilst driving past. We're talking a traditional red telephone box, a (what we presume isn't an in-use) postbox, a Police lamp post, toy trains, classic car parts, a blow-up Santa scaling the roof, and much, much more – even the elephant sculptures, which were removed from Bolton town centre a few years back, were rumoured to have made an appearance there too at one point.
Every time there's a new addition to the garden, it's sure to get people talking.
As it often does, this house became the talk of the town on local community Facebook group I Belong to Bolton over the weekend, after a picture showing the property in all its glory was posted by an ex-resident querying the story behind the 'show'. The post amassed hundreds of interactions and comments from other residents, some equally sharing in the intrigue, others offering their two cents into the sights they've seen in the garden over the years and plenty praising the property owners for continuously helping to put smiles on the faces of those passing by.
One complimentary group member commented: "I love looking at this house. Always brings a smile to my face."
Another added: "It does put a smile on my face whenever I drive past and always curious to see what new things they have."
"As a newbie to Bolton, this house definitely caught my eye. Original, unique and quirky. Wouldn't life be boring if we were all the same?" said another.
"Driving past this house always put a smile on mine and my kids faces. This person makes an effort to amuse people which he does. Credit to him. Well done." another comment read.
We couldn't have said it any better ourselves. It's clear to see that this house is so well-loved by many and it certainly has good reason to be.
Yet another reason why "Greater Manchester's greatness is keeping it great".