Trending
This local artist is selling Manchester-themed face masks to raise money for charity
These bespoke masks have been made "by Mancs, for Mancs, for the benefit of Mancs".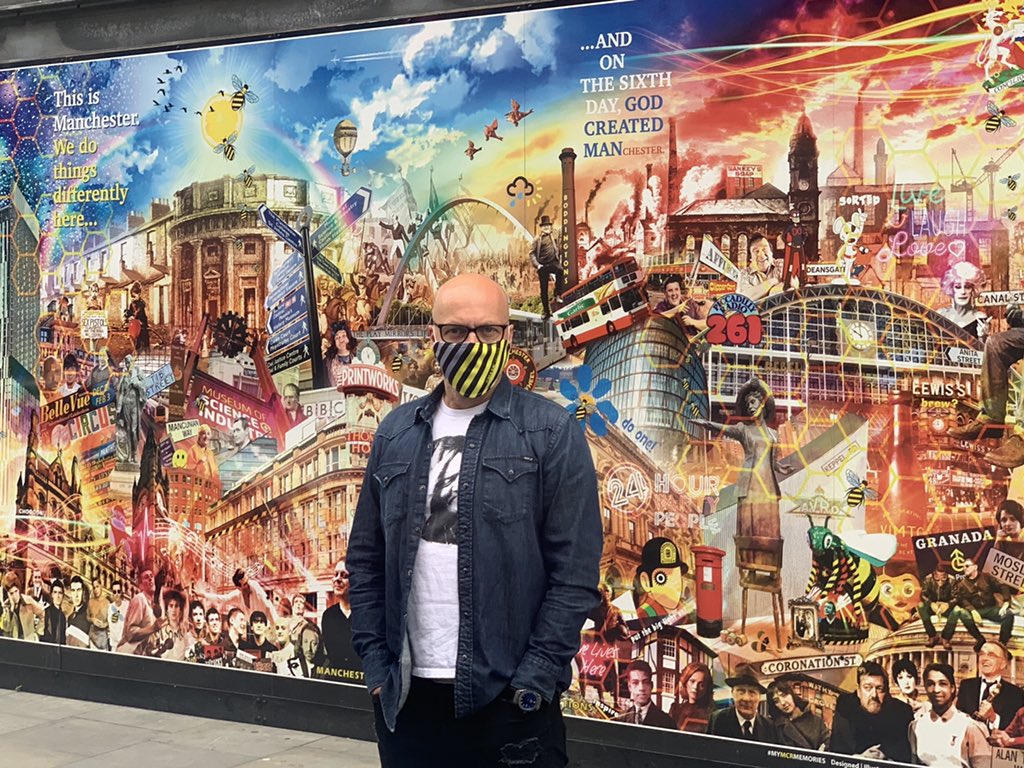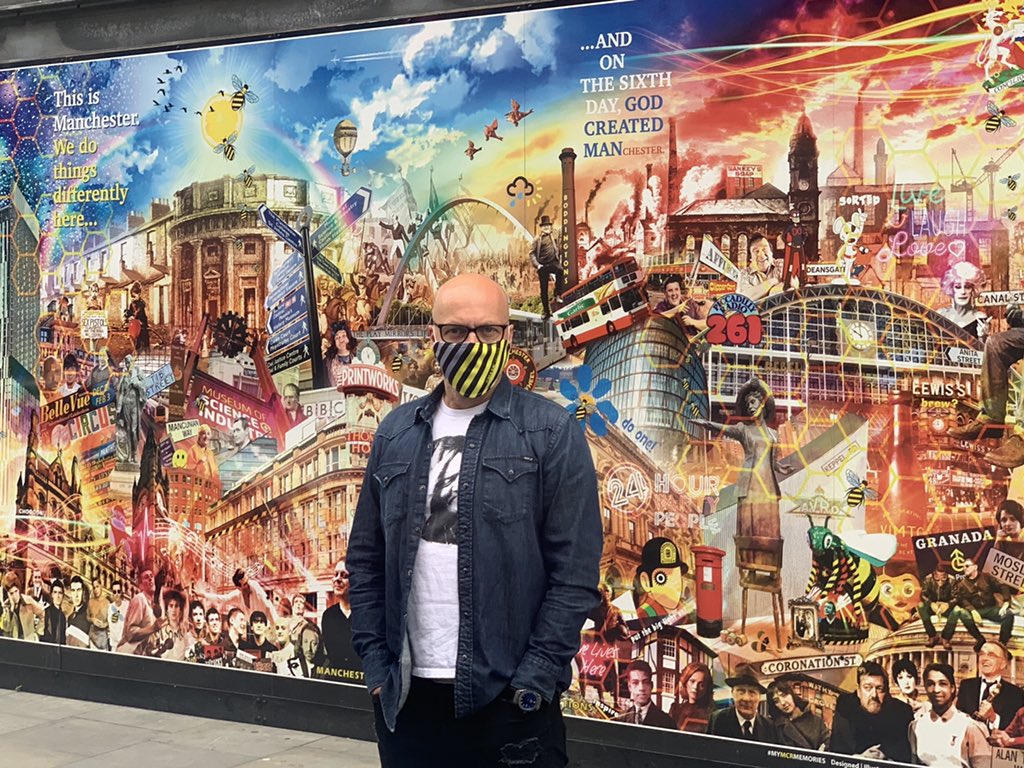 A renowned local artist has designed a range of face masks inspired by Manchester in the hopes of giving back to the city he grew up in.
'Maskchester' is the collaboration project by artist Justin Eagleton and Lisa Morton – the founder of Manchester-based agency Roland Dransfield PR – and features a selection of face masks showcasing Justin's bespoke designs.
The masks have been made "by Mancs, for Mancs, for the benefit of Mancs" and are said to illustrate "the great and the good of Manchester".
Each face covering features unique designs that pay homage to the city, including the Manchester skyline, famous faces and places that make up Manchester's distinctive culture, a Factory Records-inspired mask, and masks that show support for both Manchester United and Manchester City.
A portion of sales from the initiative will be donated to two worthy local charities – The Greater Manchester Mayor's Charity and Manchester MIND – with the overall aim of "giving back" and putting the city at the forefront of mask-wearing by promoting everything Manchester.
The release of this collection of bespoke masks comes after face coverings were made a mandatory requirement in all shops and supermarkets in England from 24th July.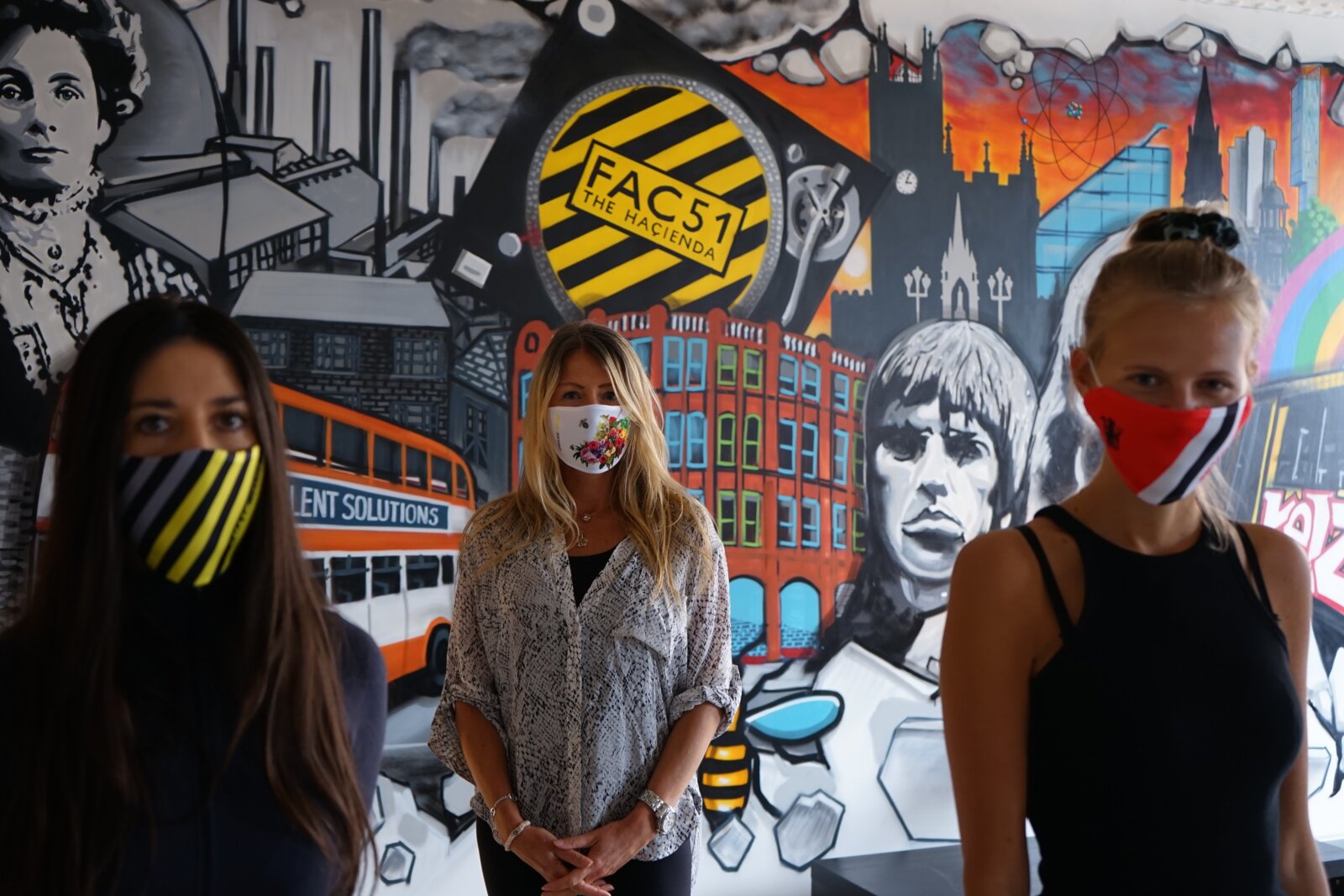 Speaking on the motivation behind the initiative, artist Justin Eagleton said: "I wanted to create something a little bit more exciting than the ordinary face masks, which would also have the added benefit of showing some Mancunian spirit."
"There has been a great deal of anti-mask rhetoric, so we wanted to do something slightly different that encouraged people to follow government guidance, whilst supporting two hugely important charities that have done so much to support people across Manchester."
"We do things differently here in Manchester, and these designs show just what makes this city so great."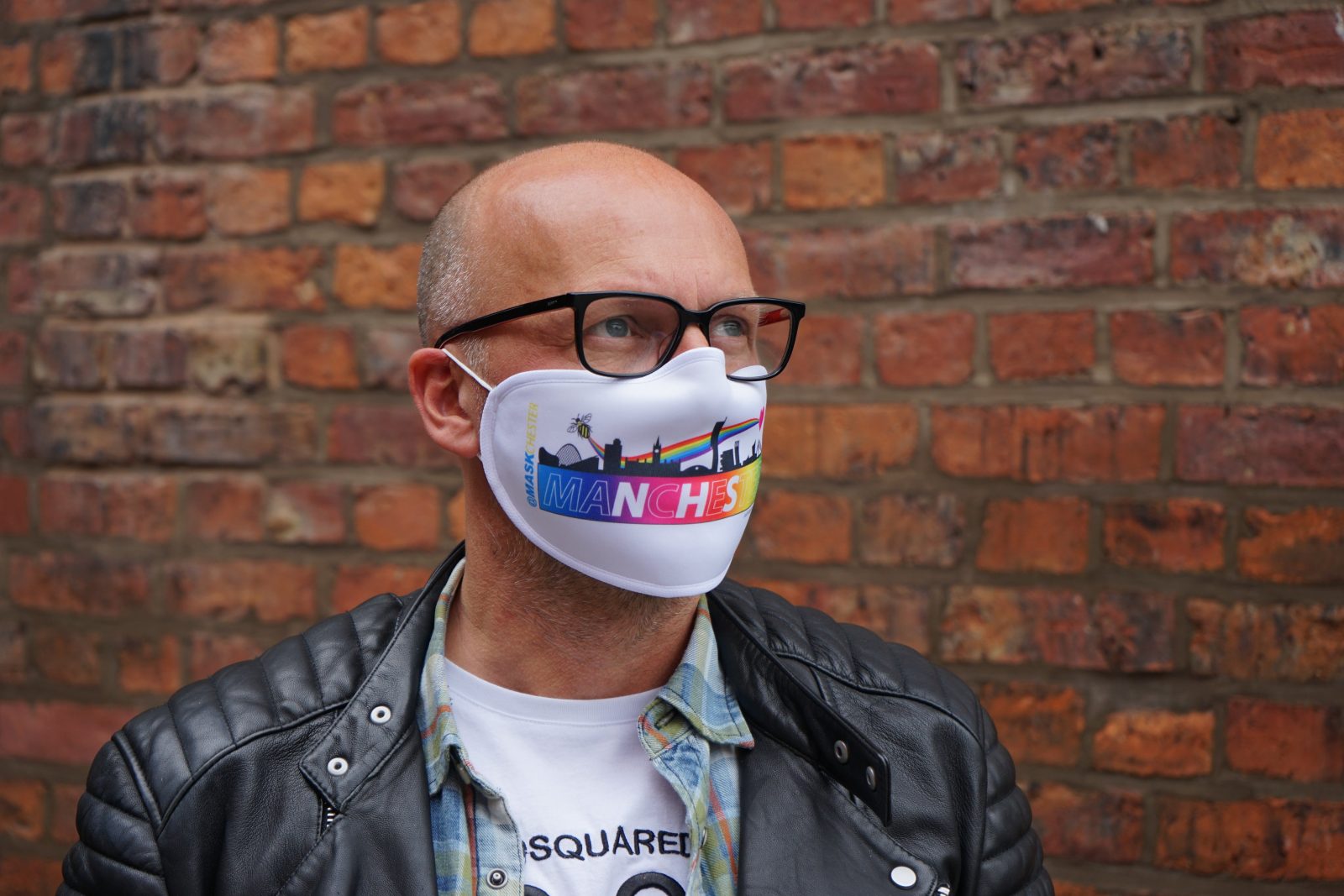 Lisa Morton, CEO of Roland Dransfield PR, added: "Following the government announcement around the compulsory wearing of masks, we wanted to launch something that would benefit Mancunians,"
"Working with Justin has enabled us to create some truly wonderful designs, which embody the spirit of Manchester and what we're all about here. It's great to be founding Maskchester in partnership with Justin [and] I can't think of anybody more suited to the job."
She continued: "The support we have received from the Manchester public since launch has been great. We're looking forward to evolving and will be releasing more designs in due course."
Maskchester masks are £10 each and you can get your hands on one here.
For all the latest updates, you can follow @MaskchesterMCR and @JustinEyekons on Twitter, and @maskchester and @justin_eagleton on Instagram.