Trending
Tweet goes viral as kids shown cramped in corner during Boris Johnson classroom talk
Social media users have responded in disbelief after watching what appeared to be an orchestrated Boris Johnson classroom video go wrong.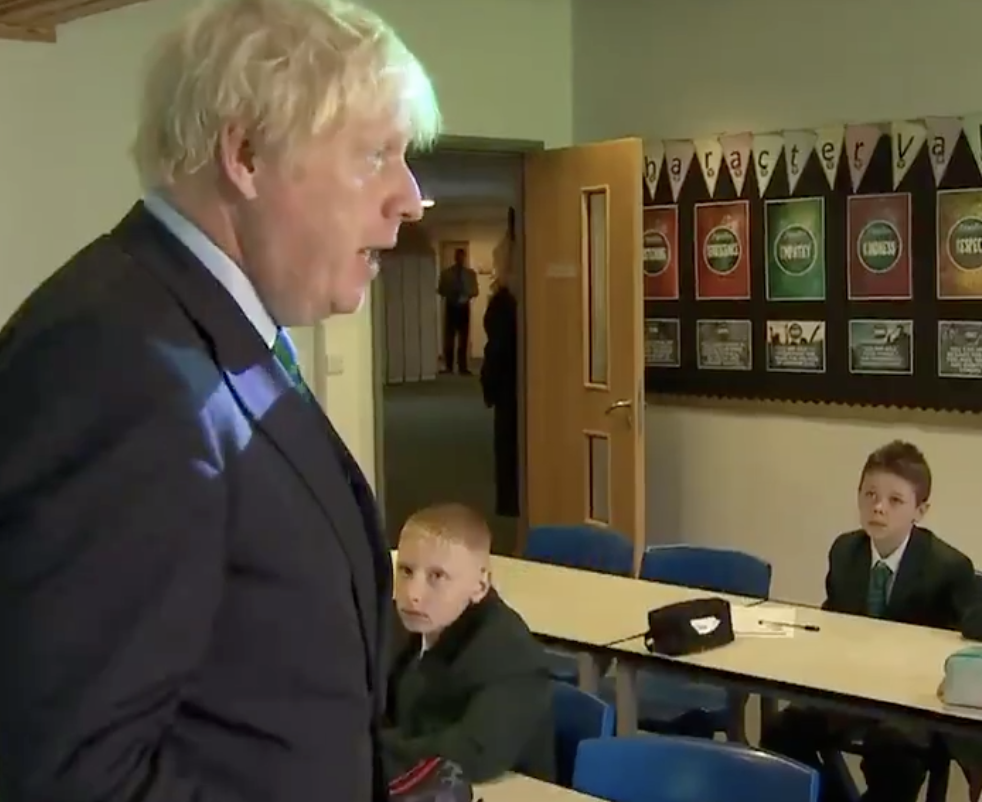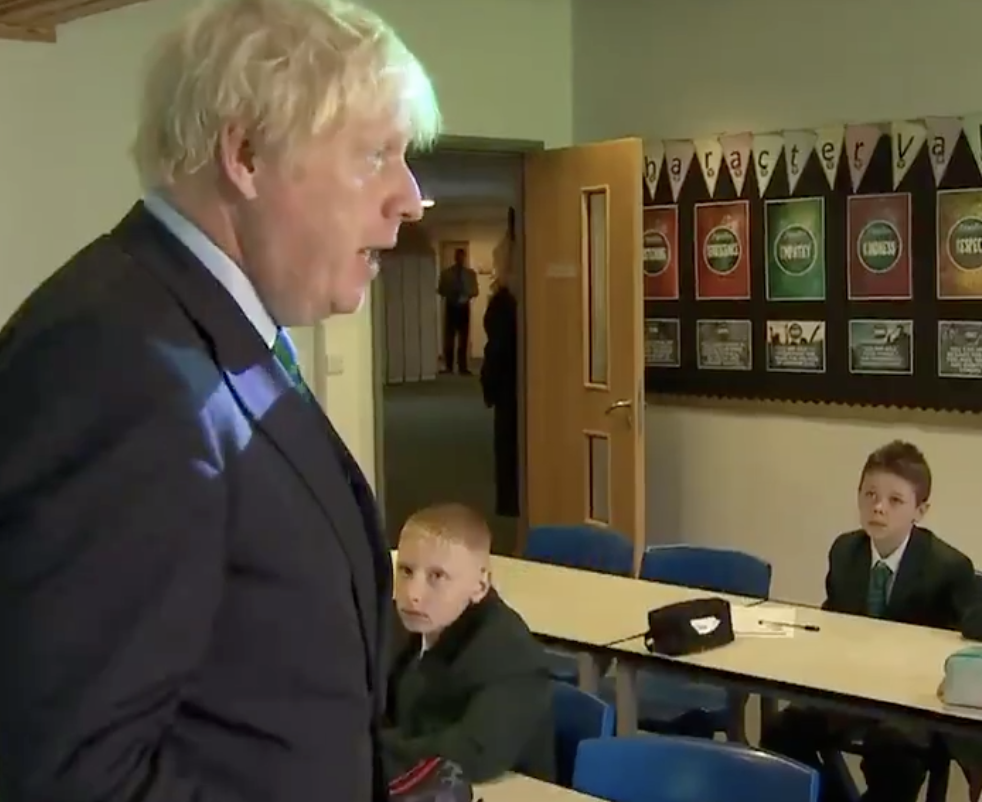 A video appearing to show a Prime Minister publicity stunt gone wrong has started moving quickly across social media this morning.
During the footage, Boris Johnson is seen addressing a classroom in Coalville, Leicestershire in what appears to be a carefully orchestrated shot of children sat a safe distance apart.
As soon as the PM completes his address, in which he urges pupils not to be concerned about coronavirus, he swiftly exits the room.
The camera then swings around to reveal a formerly hidden group of students packed tightly next to one another on the other side of the classroom.
The PM had appeared at the high school to discuss face coverings, exam results and the general state of education in England at present – which has been subject to intense scrutiny and criticism in recent weeks.
Johnson has been forced to make a sudden u-turn on the use of masks in schools in Greater Manchester – which are now being recommended in communal areas.
The exams debacle has already led to the departure of key staff from both Ofqual and the Department for Education.
Johnson had blamed the results fiasco on a "mutant algorithm".