Trending
Walkers officially confirms the return of Prawn Cocktail Wotsits – but there's a twist
"We hope that devotees of the original flavour agree that this giant version is worth the 20-year wait."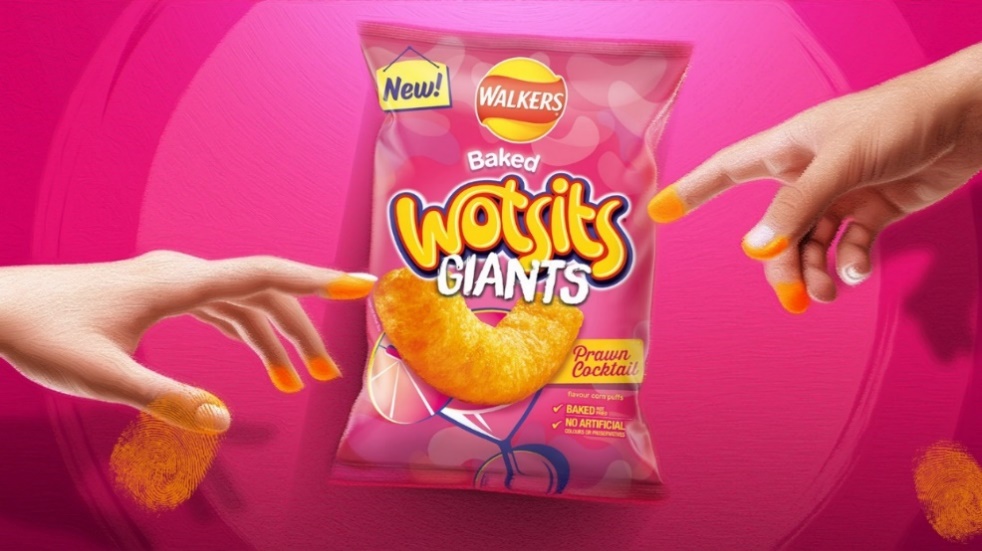 It's been a long time coming, but Walkers has officially confirmed that Prawn Cocktail Wotsits are making a return.
After there have been numerous calls from fans throughout the years to bring back the fan-favourite flavour after it was discontinued and ripped from shop shelves more than a decade ago, the leading crisps manufacturer hinted on its social media platforms a couple of weeks ago that "something big is coming" on 18 February.
Given that Walkers has been teasing the possible return of discontinued crisp by cryptically responding to fans as far back as 2010 using a prawn and side-eye emojis, followed by the hashtag #WotsThis, fans immediately started to speculate its comeback.
And now that the big day has arrived, Walkers has finally given the people what they want by confirming that Prawn Cocktail Wotsits are back, but there's a twist – they're giant.
Read more: Walkers teases the return of iconic Prawn Cocktail Wotsits – and fans can't wait
Fans of the flavour can be among the first to try the in-demand snack by pre-ordering a stash on Amazon from today, and have it delivered to their doors as soon as they go on sale in all other major shops and supermarkets from Monday 7 March.
They'll set you back just £2 per bag when they arrive in stores.
The highly-anticipated return comes after around two years ago, Walkers announced that the sizzling steak and flaming hot Wotsits flavours would be making a comeback, and then prawn cocktail Quavers were also reintroduced last year too – but despite this, there was no word of Prawn Cocktail Wotsits.
There was even petitions made fighting for the cause – including by us here at The Manc, which over 8,309 ended up putting their names to.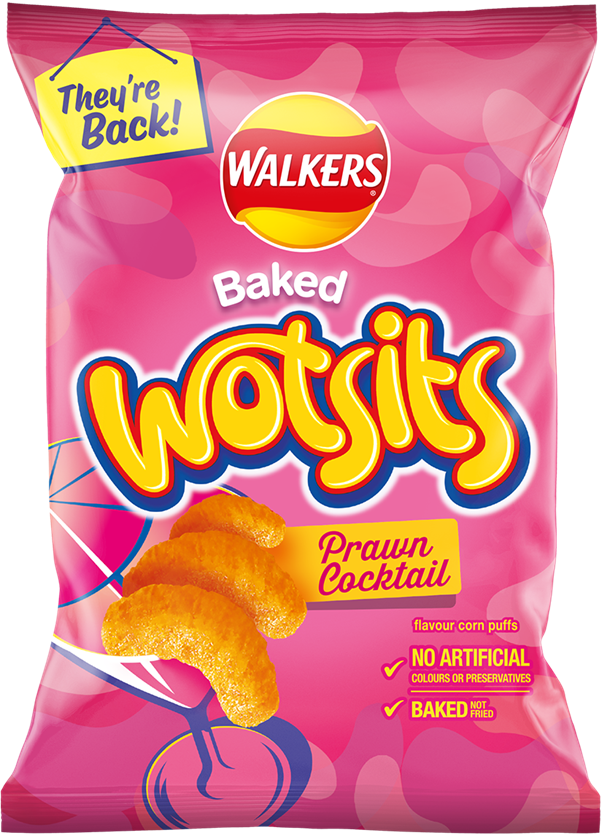 Speaking on the return of Prawn Cocktail Wotsits, Josephine Taylor at Walkers says: "After being inundated with requests, tweets and petitions over the years, we know just how excited everyone is going to be to try this legendary flavour again [and although] it's been a challenge keeping this giant secret under wraps, we can now officially announce that our most requested flavour of all time is back.
"Following a challenging two years, I'm sure we could all benefit from a moment of melty Wotsits enjoyment and we hope that devotees of the original flavour agree that this giant version is worth the 20-year wait."
You can now pre-order Prawn Cocktail Wotsits on Amazon here.
Featured Image – Walkers