Trending
Watch the shocking moment a man does a poo in the middle of a sofa showroom in Manchester
WARNING: Potentially disturbing images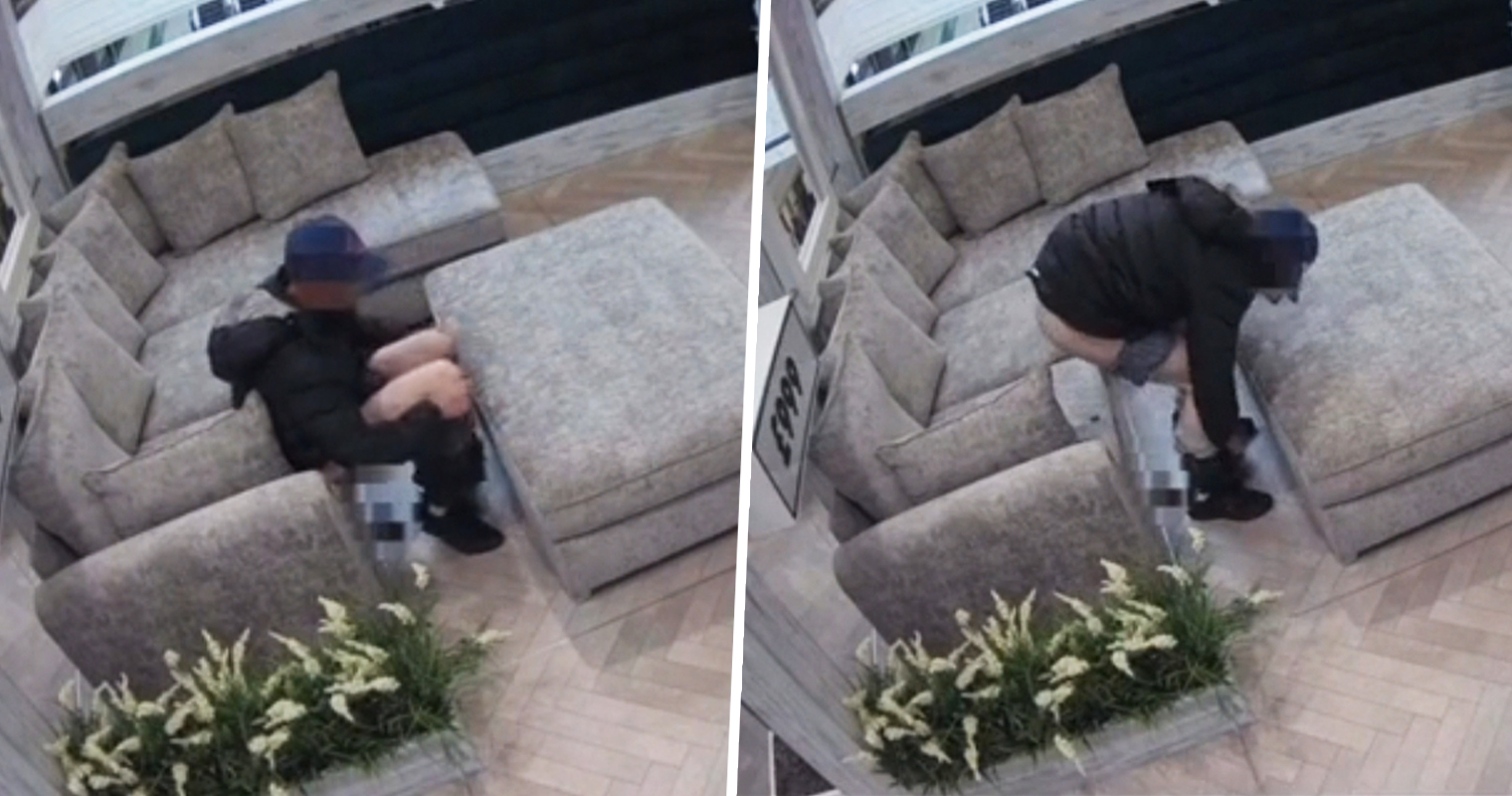 CCTV footage has emerged that shows a man defecating in a sofa showroom in Manchester.
The shocking clip has been shared by Sofa Club, a furniture retailer based right in the centre of the Arndale.
The footage clearly shows the mystery pooper leaving a foul deposit behind him – despite the Sofa Club showroom being on the exposed concourse in the busy shopping centre.
In the video, the man shuffles around the modern display, his face shielded by a baseball cap.
He takes a seat on a pale grey corner sofa, before pulling his trousers down to his ankles, shimmying forward, and defecating on the floor.
Unperturbed by the lack of privacy he could've had if he'd gone to the public loos a few metres away, he wanders off, leaving a pile of faeces on the ground.
The Sofa Club – which sells designer-inspired sofas – said they were 'pretty speechless' upon making the discovery.
The showroom was temporarily closed for a deep clean and the sofa removed.
Sharing the video on TikTok, they wrote: "Look what arrived in our Manchester lounge this morning," along with a vomiting emoji.
The video was also captioned: "That's just nasty."
Read more: Michael Gove becomes latest person to confuse everyone with bizarre accent on live TV rant
The Sofa Club's followers labelled the incident 'down right disgusting' and left people 'gagging'.
Someone commented: "No way he's not even wiped."
Another person wrote: "What is the problem with some people."
Featured image: TikTok @sofaclubuk