Trending
Wetherspoons' official chip-measuring methods have been revealed after people kept counting them
"Don't use anything other than an official chip scoop."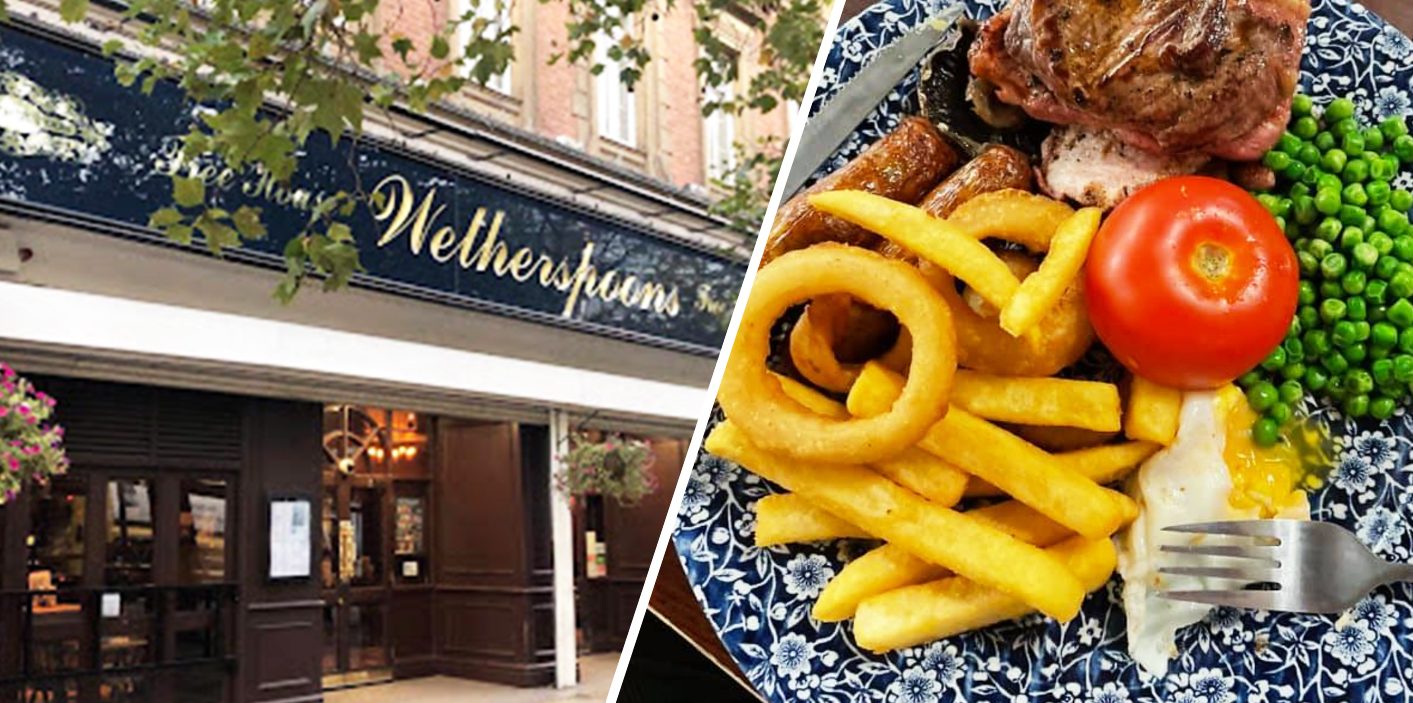 Someone has helpfully shared a behind-the-scenes peek of Wetherspoons' chip-measuring methods, including daily staff 'grab tests' and the pub chain's 'official chip scoop'.
A post on the Wetherspoons Paltry Chip Count Facebook group appears to reveal the company's policies surrounding the proper portion size.
The group was created last year but has surged in popularity recently.
Almost a quarter of a million people are now taking part in the chip count, posting photos of their Spoons meals.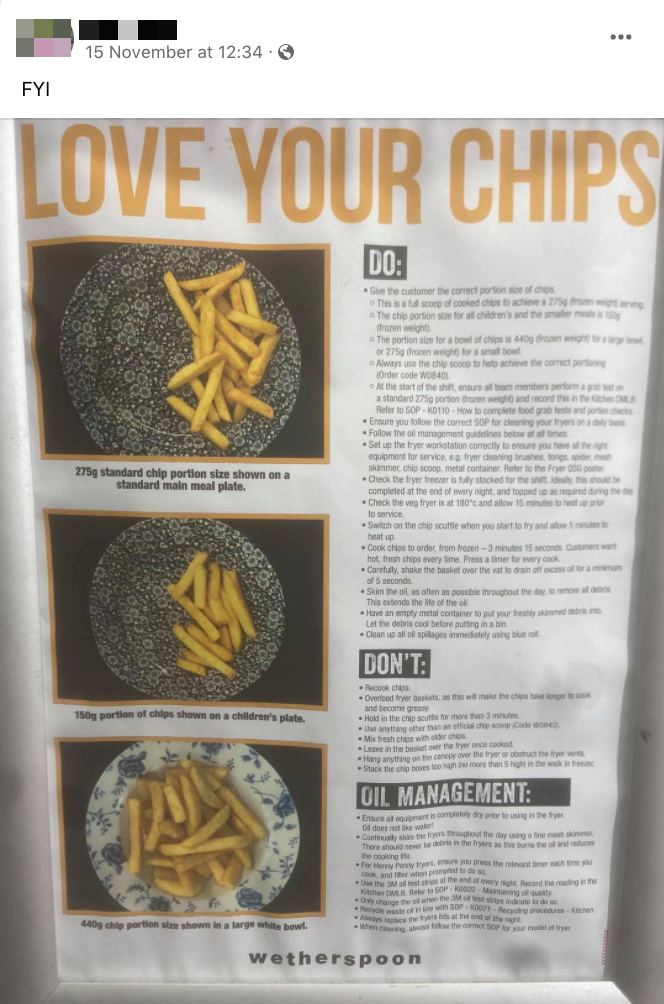 The results have varied wildly across the country and between pubs, with counts ranging between 10 and 41 fries.
While it seems like it comes down to luck, there are rules that Wetherspoons chefs are supposed to be following.
One group member has shared a 'Love your chips' poster from a wall in a Spoons venue, which outlines a surprisingly lengthy guide to creating and serving the perfect portion.
Of the Dos and Don'ts listed, instructions include, "Don't use anything other than an official chip scoop" and "Follow the oil management guidelines."
A highlight of the document says: "At the start of the shift, ensure all team members perform a grab test on a standard 275g portion and record this in the Kitchen DMLB," suggested that Spoons chefs are subjected to portioning drills.
The correct portion size is supposed to be 275g for adults, and 150g for children, measured while frozen.
The chips are supposed to be cooked for three minutes and 15 seconds, made to order, as 'customers want hot, fresh chips every time'.
Read more: The Manc who's on a mission to collect a chip from every Wetherspoons in the UK
Responding to the post, one person said: "I think they need to add the W0840 chip scoop to the app, so we can buy a scoop to measure the portions correctly for reporting back on Facebook."
Someone else commented: "Having worked in the kitchen in a spoons in the past – I can promise you, this will get ignored the f*** out of."
Another comment reads: "This is some serious through the looking glass s***. Prime content, would recommend to a friend A+++++."
Featured Image – Wetherspoons / Facebook (Wetherspoons Paltry Chip Count)