Trending
Woman sent 600 cards from across the world after her 100th birthday party was cancelled
Jean Cricthon sadly had her plans put on hold due to COVID-19, but said it was a day she would "never forget".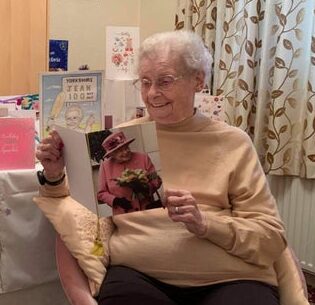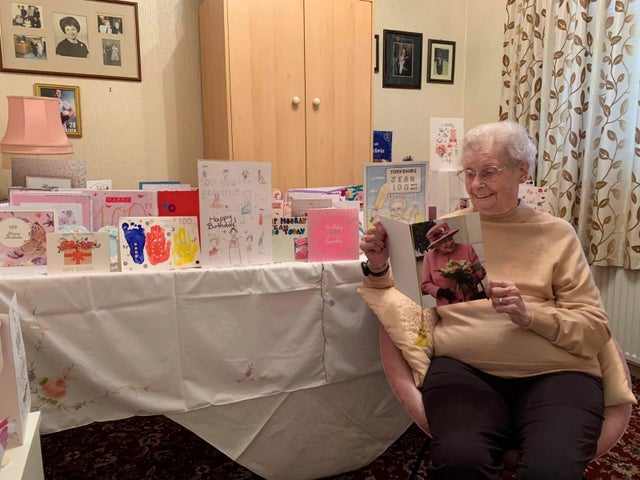 A woman who sadly had her 100th birthday party plans put on hold said it was a day she would "never forget" after she was surprised with more than 600 cards.
Jean Cricthon – from Wakefield in Yorkshire – was left in tears after carers brought bags full of birthday cards, flowers and chocolates from senders all over the world for her 100th birthday after the coronavirus (COVID-19) pandemic meant she couldn't celebrate as originally planned.
She had originally planned to invite family and friends around for a big party.
But luckily, her carers – who visit Jean four times a week at her home where she still lives alone – decided to post a card appeal on social media to mark the special day.
Just a day after posting the appeal online, the carers received their first card and they didn't stop coming for two weeks, to the point they lost count after 600. Children from local primary schools sent her hand drawn letters, while a chef sent her her favourite meal – roast beef, Yorkshire pudding and trifle for dessert.
Carers described the heartwarming moment surprising Jean – who marked her 100th birthday on 12th December – which saw her welling up as she opened and read every single wish she received.
Speaking on the surprise, Jean said: "I can't believe there are so many kind people,
It's a day to remember and a day I will never forget and I wish I could say thank you to every single person. I have to thank Sarah and the carers who have put this together for me [and] I would like to thank all the children who went through the trouble of making beautiful cards.
"It will take me a long time to forget this, it's been a very happy day for me and one I shall never forget."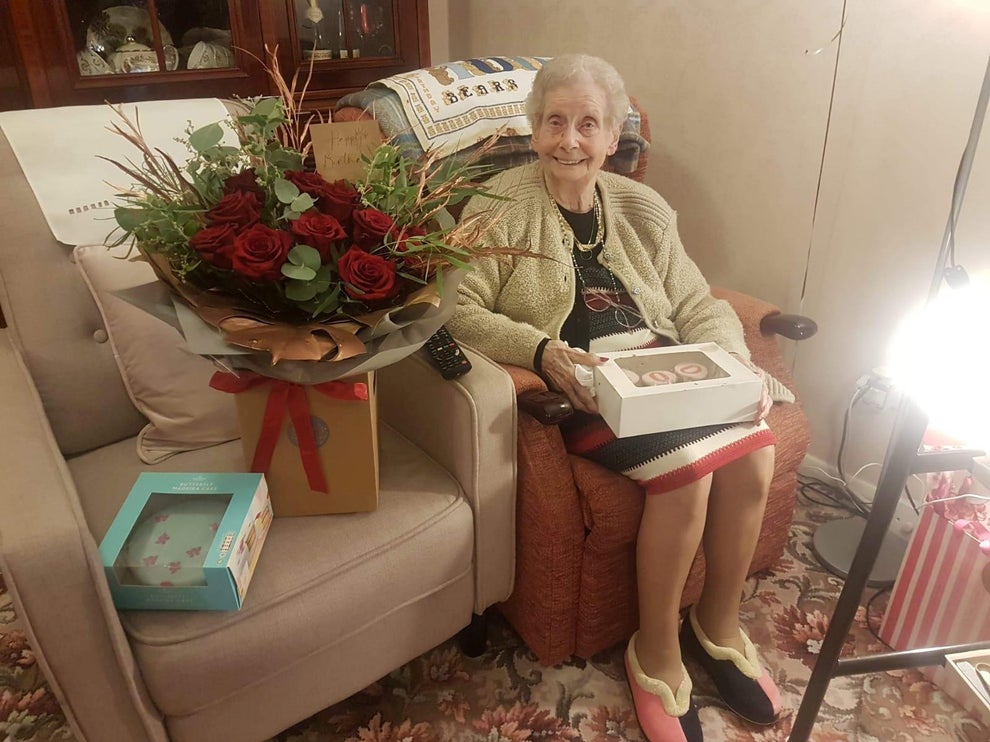 The kind gesture was organised by carers from Complete Care West Yorkshire, who posted the appeal on Facebook on 1st December asking for people to send in cards and it quickly snowballed into something "absolutely amazing".
They said Jean was the "loveliest woman" who deserved "this, and more".
Jodie Bedford – Team Leader at Complete Care West Yorkshire – said they were overwhelmed by how many cards and flowers were sent in each day, adding: "We had people being so lovely from all over the world sending in cards, gifts, and well wishes – it was really overwhelming, but it's nothing less than what Jean deserved in the incredible life she lived,
"She is such a strong willed, funny, and just lovely woman and she deserves this and more.
"She had something planned with her family, but obviously with COVID they had to be cancelled, and we thought she'd been through so much in her life it would be wrong not to be celebrated.
"We were getting cards and flowers every day – it was incredible.
"She just had a room full of biscuits, chocolates, a restaurant sent her favourite meal which roast beef, Yorkshire pudding and trifle dessert.
"It was just a lovely day."