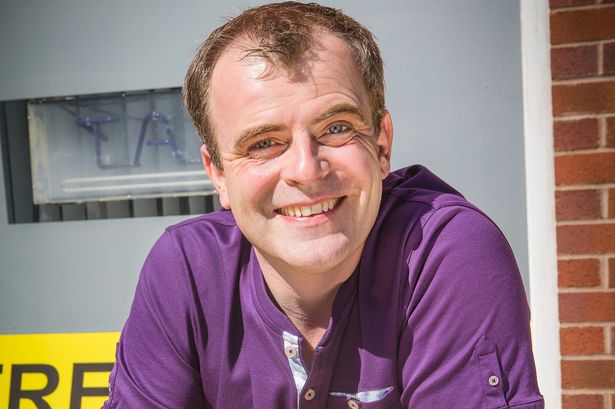 Simon Gregson is offering the chance to get a personalised video message recorded by 'Steve' for special occasions and Coronation Street fans are absolutely loving it.
Wythenshawe local Gregson – who is of course most well-known for playing the long standing Coronation Street character Steve McDonald and has been a regular on the cobbles since December 1989 – is signed up to the Celebrity Video Messages platform as a way of connecting with fans.
He has been recording short video messages for Corrie fanatics since 2017 and, with an endless list of positive reviews to his name, he's by far one of Celebrity VM's most popular contributors.
According to the Celebrity VM website, a personalised video message or 'virtual hug' is a "great way for fans and celebrities to connect" and they're perfect as "gifts for birthdays, weddings, personal connections and much more".
You can really make someone's day with just a short message.
Whilst it's stated that Celebrity VM also adds that it's best to "enter detail such as interests, hobbies, hometown, birthday, age etc" so that Simon Gregson can make the video "as interesting and personalised as possible", and you can even send off a picture of the message recipient to so that 'Steve' can see who the message is for while he's recording.
A "customised, personalised and unique" video message from Simon Gregson will set you back £30 and the videos are said to usually be recorded within "a few days to a week".
You can cancel your request and receive an automatic refund at anytime.
If you know someone in need of a 'virtual hug' from Steve McDonald, visit the Celebrity VM website here.