Trending
You can now buy a Lindor selection tin for just £15 at Sainsbury's
"The Lindor Assorted Tin is the perfect chocolate selection to make sharing this Christmas truly special."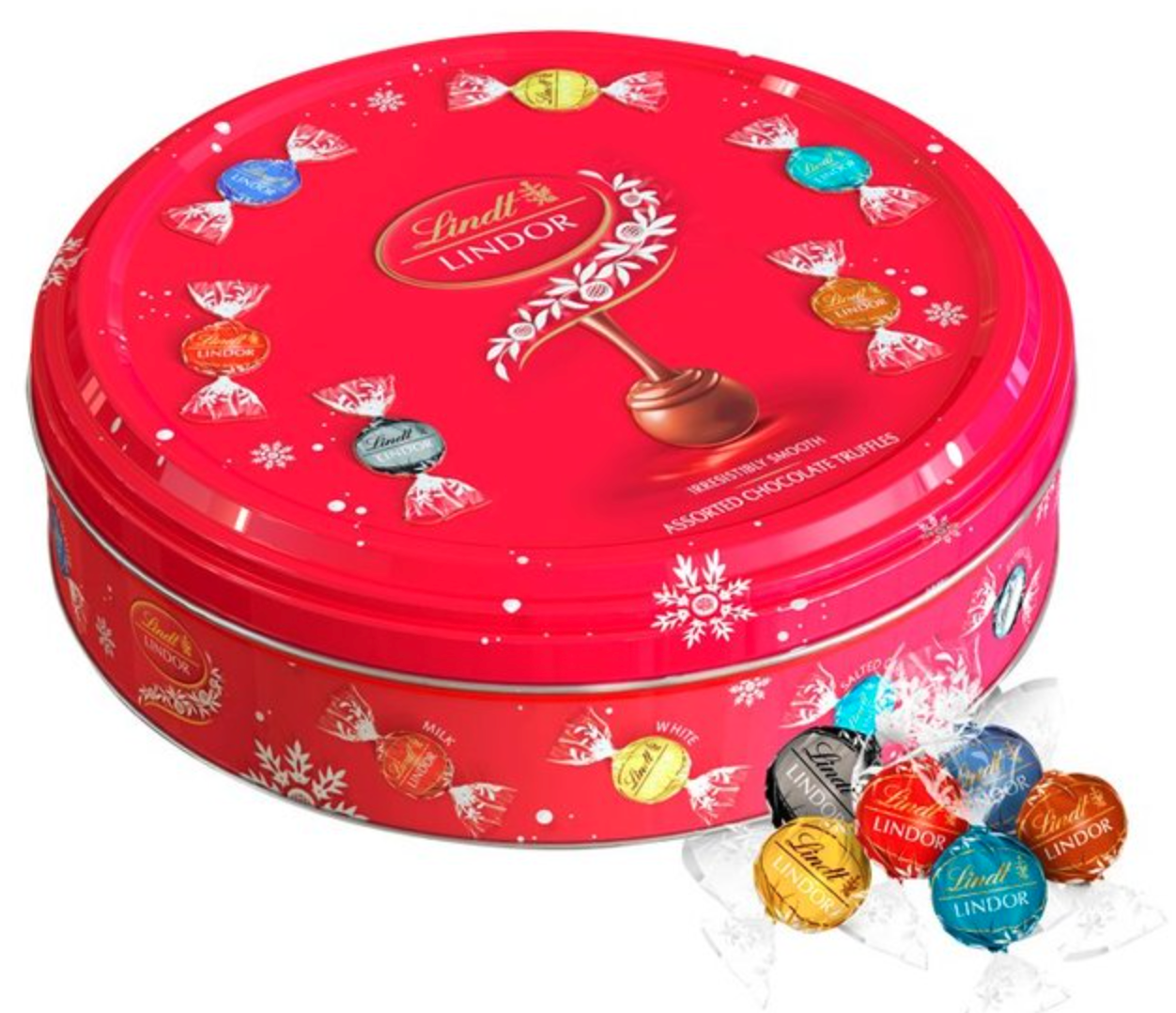 September's only just arrived, but those popular Lindt Lindor selection tins have been spotted on shop shelves once again.
The current two-day heatwave and soaring temperatures may be doing well to distract from the fact that it's only 109 days until Christmas, but the fact that shops and supermarkets are beginning to stock their shelves full with festive sweet treats won't let us forget.
Home Bargains, B&M and Asda are among the places that are starting the celebrations early and are already gearing up for the festive season.
And now it looks as though Sainsbury's is following suit.
According to eagle-eyed shoppers who've been taking to social media to share their excitement in recent days, limited-edition Lindor festive chocolate selection tins of have been spotted at the nationwide supermarket chain, and arguably no chocolate signals Christmas more than this beloved Lindt treat.
Popular Facebook page Money Saver Online shared a picture of the tins yesterday, and within less than 24 hours, the post has amassed over close to 4,000 interactions and over 8,000 comments from chocolate lovers.
The 400g selection tin features six different Lindor varieties – Milk, White, Extra Dark, Milk & White, Hazelnut, and Salted Caramel.
They currently look to be retailing at £15, but are expected to be discounted at some point.
A description for selection tin on the Sainsbury's website reads: "Share the bliss with Lindt Lindor chocolate truffles Assorted Tin, with six blissful varieties included there's a flavour for everyone – from classic Milk, White and Extra Dark truffles, or the irresistible Hazelnut, Milk & White, or the new Salted Caramel.
"Since 1845, Lindt Master Chocolatiers have been combining expertise and the finest ingredients to produce the perfectly round chocolate shell filled with an irresistibly smooth melting centre.
"The Lindor Assorted Tin is the perfect chocolate selection to make sharing this Christmas truly special."
It has to be said though that although thousands of chocolate lovers appear eager to grab a couple of the tins in preparation for the festive season, people who have already got their hands on it in previous years have had less than favourable things to say about the amount of truffles in each tin in the Money Saver Online comments.
"The tin is tiny with very little sweets inside. Not worth the money. Buy a couple of boxes when on special in the supermarket," one shopper recommended instead.
Another added: "Waste of money. We had them last year. You get more if u do the pick and mix."
If you're not put off by the comments though and are planning on stocking up for Christmas, you can find the opening times for your local Sainsbury's branch via the Store Locator here.
Featured Image – Lindt