Trending
You can now get a dog bed gazebo from Asda ready for summer
"It offers a stylish way to keep your furry friend cool in the sun."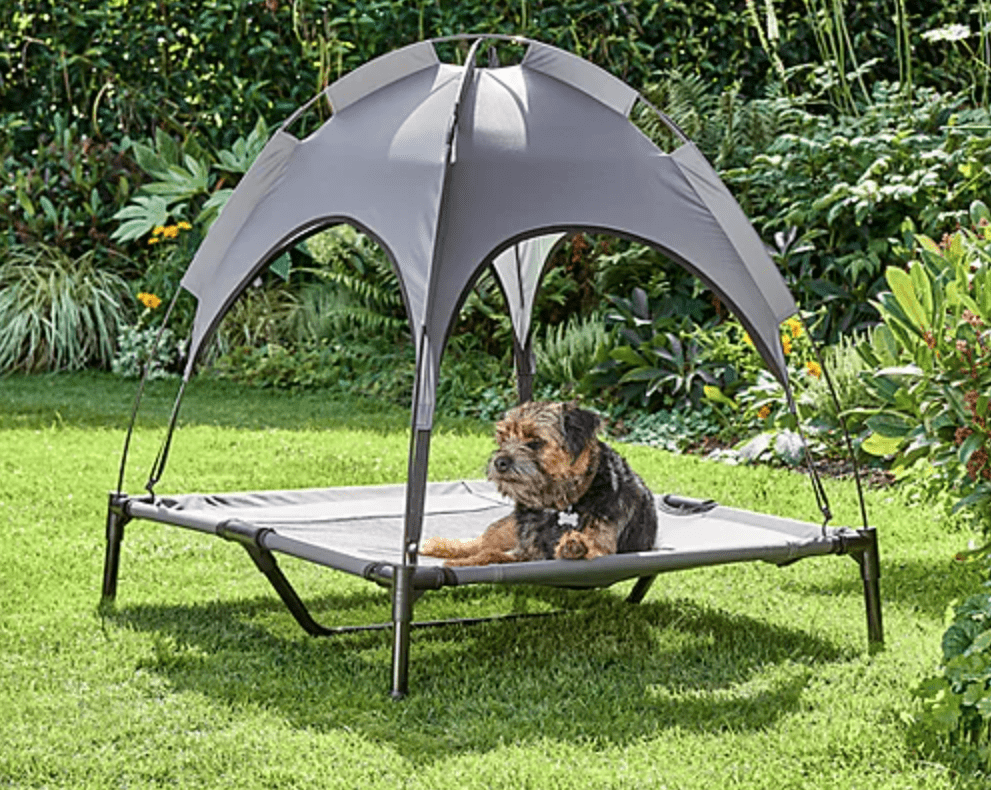 With spring officially here, and much of the UK set to bask in sunshine this week, Asda is selling the ideal accessory for dog owners.
We've already been enjoying some cracking weather in Greater Manchester over the past weekend, but now that forecasters at the Met Office have said for us to expect "plenty of sunny spells" this week, and temperature highs of 18°C are predicted on Tuesday and Wednesday, it's made us all realise that we need to start properly prepping for the summer.
Pets always need special consideration when the heat starts to creep in, which is why for those with a four-legged friend in their lives, supermarket chain Asda is selling an outdoor gazebo dog bed that comes complete with its own cover for less than £30.
The Grey Dog Bed Gazebo is said to be the "perfect place for your pooch".
A description for the bed – which comes flat packed for home assembly, and can be dismantled for easy storage – on the Asda website reads: "This dog bed gazebo from George Home is designed in modern grey with a mesh panel base for ventilation, and it offers a stylish way to keep your furry friend cool in the sun."
The best bit? It'll only set you back £29.
The reviews of the gazebo bed by those who have managed to get their hands on it already appear to be really positive too, with plenty of happy dog owners branding it as "amazing" and "a great price".
Read more: Greater Manchester to bask in spring sunshine and highs of 18°C this week
One person wrote on the Asda website: "Stunning bed for my dog she uses it in the garden and in the house, looks great, very sturdy, easy to put together, and a great price.""
Another customer noted how the gazebo is ideal for indoor use during the colder months too, writing: "I read the reviews before ordering and this bed is superb, and great value for money for the size it is.
"The dog is sleeping on it inside for now until the weather improves."
The Grey Dog Bed Gazebo is available both in selected Asda stores UK-wide, and on the Asda website here.
Featured Image – Asda