Trending
You can now get Domino's garlic and herb dip in a squeeze bottle
Domino's has finally answered the prayers of fans across the UK.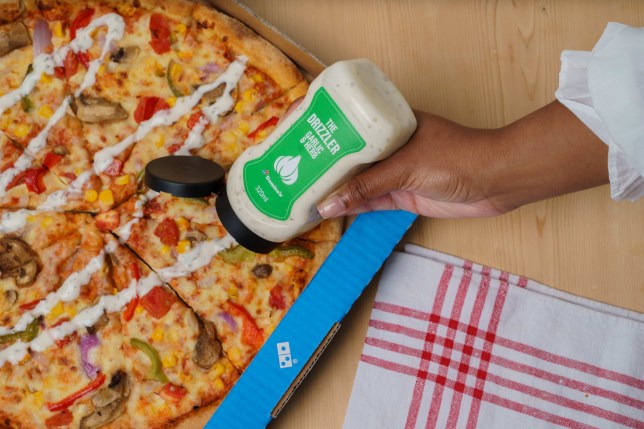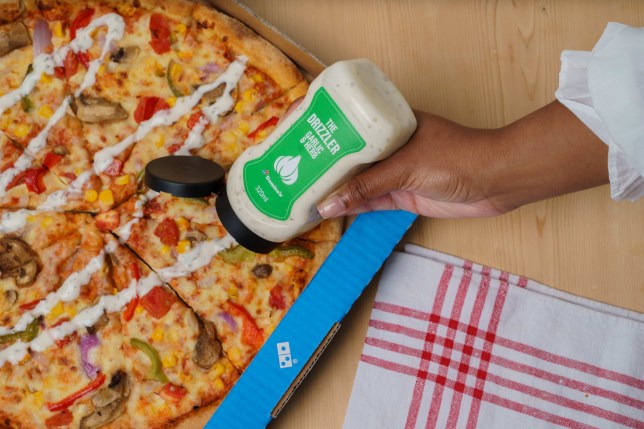 Domino's has finally answered the prayers of fans across the UK by launching a squeeze bottle of its iconic Garlic & Herb dip for the first time.
The Domino's Garlic & Herb Dip has developed a real legion of lovers over the years and they're known to be very vocal about it too. We're talking the Facebook fan pages, change.org petitions to start selling bottles of the dip in supermarkets, and even calls for it to have it's own national day of celebration, level of vocal.
Fans during lockdown have been desperately trying to recreate the iconic dip for themselves, coming up with recipes as close to the real thing as possible, but it's just not quite the same.
From today though, one of those wishes has finally come true.
For a limited time only, the popular pizza delivery retailer has launched The Drizzler – their Garlic & Herb dip in a 320ml bottle – designed for squeezing on top of your pizza, sides and more.
Nothing worth having comes easy though as unfortunately, these limited edition bottles aren't so easy to get your hands on.
It's not going to be as simple as nipping to the shop to pick it up or ordering online.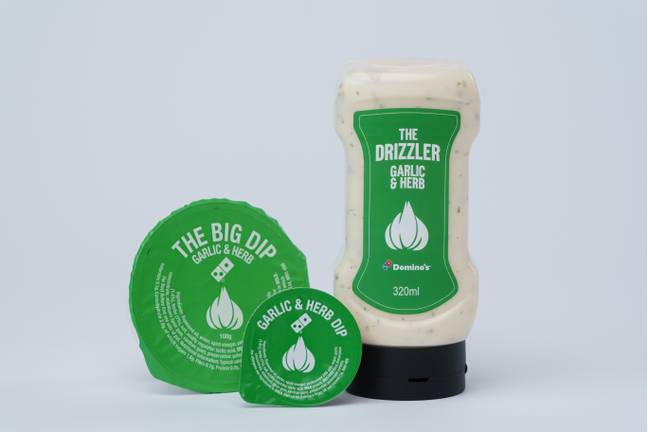 The catch here is that there are only 800 bottles of the elusive dip in circulation and Domino's will be randomly delivering the bottles to people across the UK and Ireland who order pizzas with a Big Dip this weekend.
To put it simply, you'll need to order pizza + one of the Big Dip pots of the sauce.
Unfortunately, it's still luck of the draw so there's still no guarantee that you'll actually get a bottle alongside that though as selection is random until they run out, but this does mean that if you are lucky enough to be chosen for one, you won't have to pay any extra.
Garlic & Herb dip in a squeeze bottle and it's free – what more could you want? Cheers Domino's.
You can find out more via the Domino's UK website here.
___
The COVID-19 pandemic may have taken its toll on industries of all shapes and sizes over these past few months, but supporting local/independent business has never been more important than it is right now.
Do your bit – support local.
The Manc is #BuzzingToBeBack – find out more about eats in Manchester here.