Trending
You can now get wrapping paper with your face for your presents this Christmas
Because you are the real gift.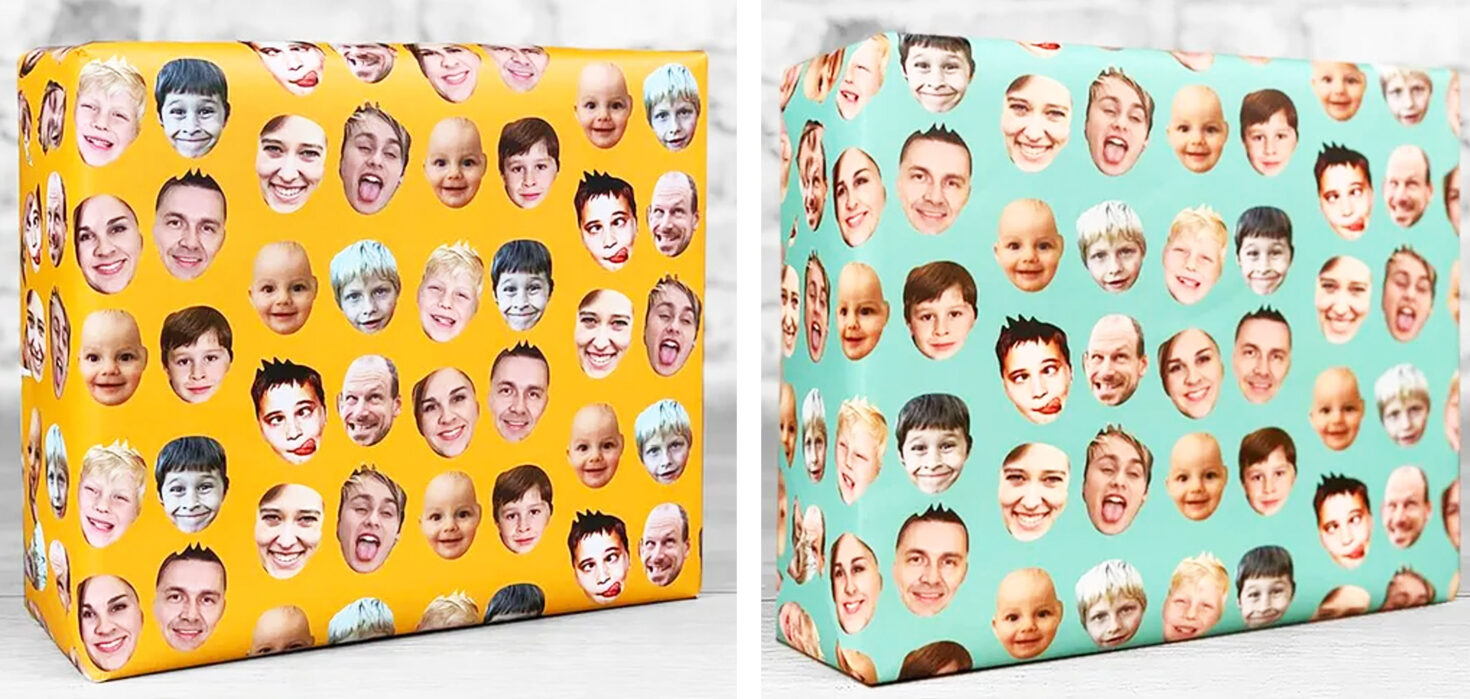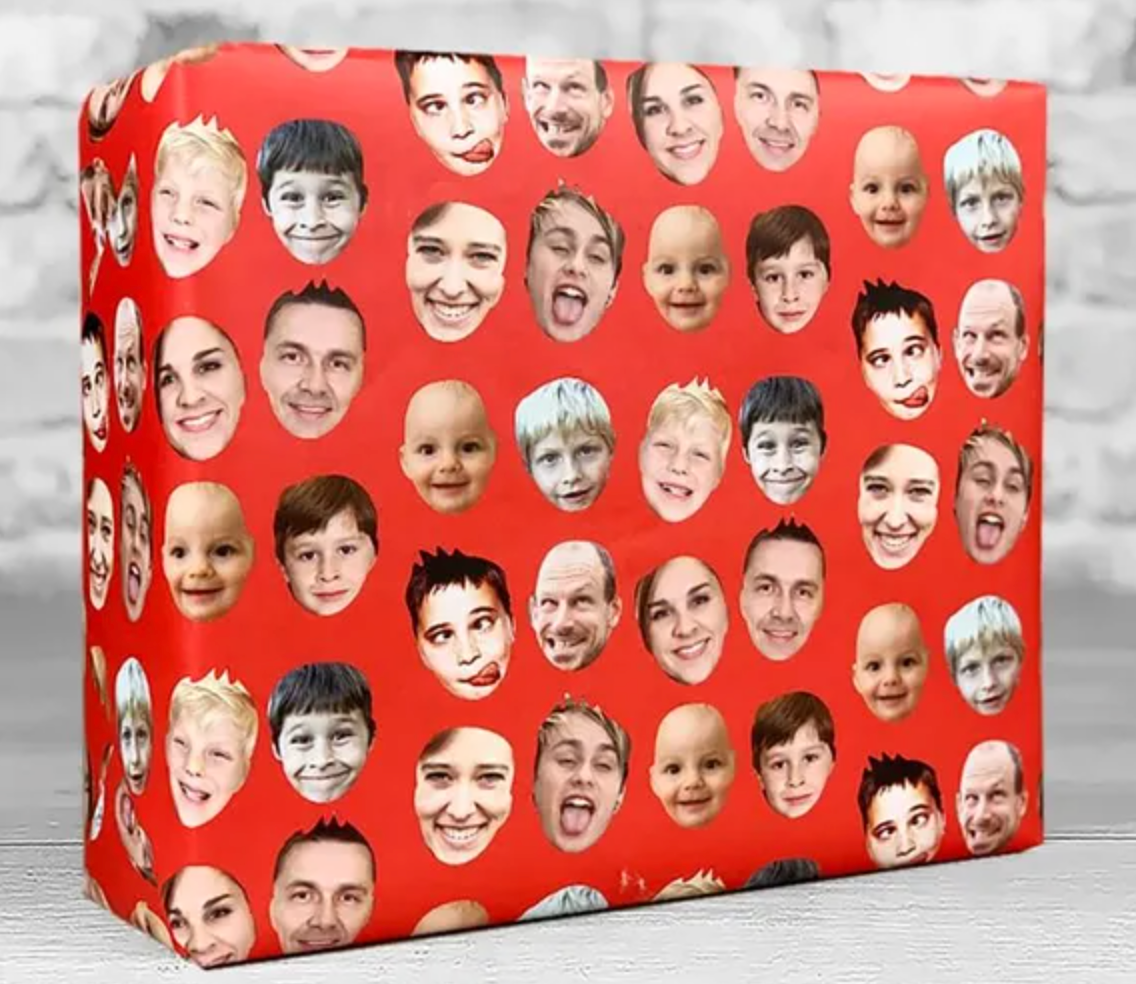 This article contains affiliate links.
There's no denying that Christmas is set to be a little different than usual this year.
The coronavirus (COVID-19) pandemic has thrown countless hurdles at us this year – with many bracing for more over the next month – but that certainly doesn't mean the fun has to be put on hold this festive season too.
We just have to find different ways of having it.
This is probably why online gifting website Prezzybox – well-known for its wide variety of personalised presents – has taken comical Christmas gifting to a whole new level this year, and it's not just the presents themselves it's thought of either.
Basically, you can now buy personalised wrapping paper with your face all over it to wrap presents in this Christmas and it's brilliant.
According to the Prezzybox website, the Personalised Faces Gift Wrap is: "A great way of wrapping a family gift or a gift for a couple,
"This awesome wrapping paper can be personalised with any face or faces of your choice.
"You can add up to 12 faces (because why wouldn't you want to) such as your face, their face, their partner's face, their crush's face, their pet's face, their boss's face (a bit strange but okay), basically any face."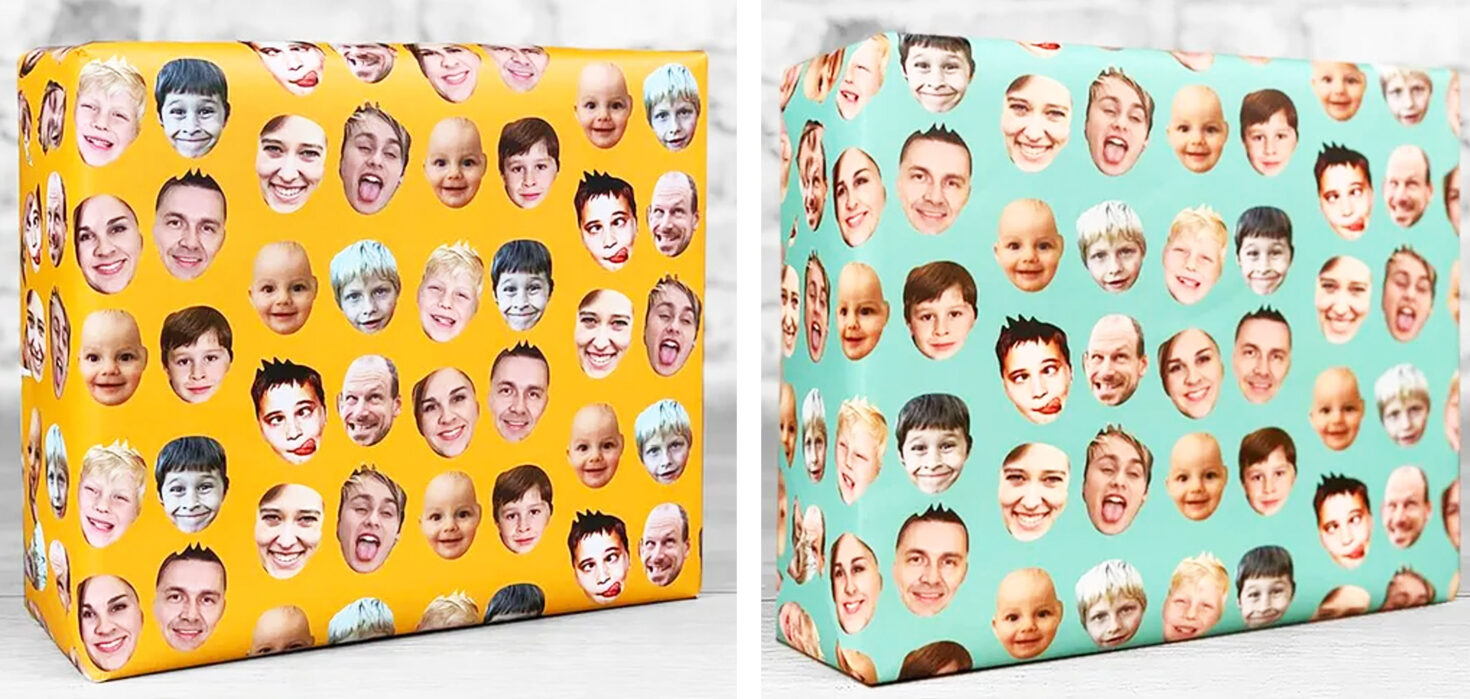 The Personalised Faces Gift Wrap comes in a choice of five colours – red, blue, orange, pink, and teal.
Each order comes with two of the highest-quality sheets of wrapping paper (475mm x 680mm) and is designed to "deliver some festive magic".
Prezzybox advises shoppers who purchase the Personalised Faces Gift Wrap to chose a clear photo to be printed – one where the face can clearly be seen – and to remember that "the better the picture quality, the better the print".
You should also note that personalised gifts can only be returned if faulty.
Well, at least the recipient won't be able mistake or question who the present's from, right?
No gift tags needed.
If this simple but genius invention sounds like something you could make pretty good use of for wrapping presents for your loved ones in this festive season, then the Personalised Faces Gift Wrap is available to get your hands on for only £4.99 + delivery.
The product will be produced within two/three days of ordering, and will be delivered via standard delivery taking four/five working days.
You can get yours from the Prezzybox website here.