TV & Showbiz
Bruce Willis' family post moving tributes to him on first Father's Day since dementia diagnosis
These are so beautiful.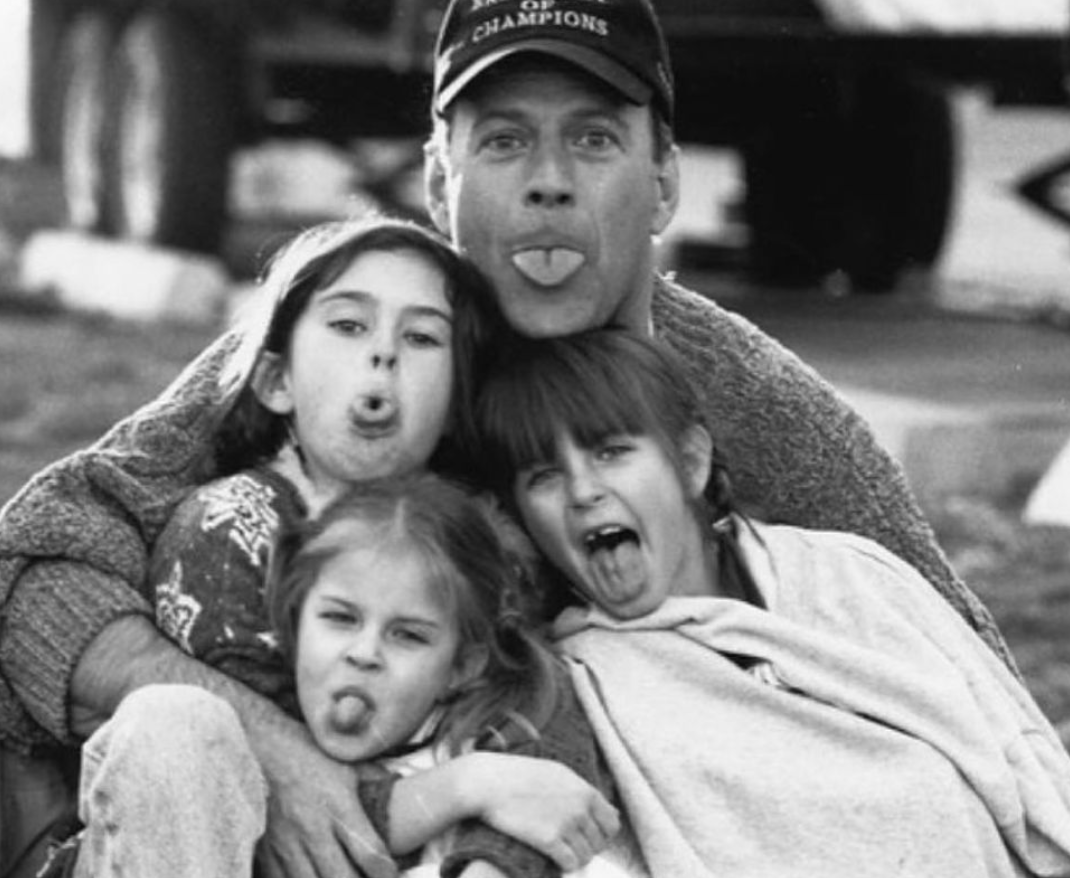 The family of Bruce Willis – including his ex-wife Demi Moore, his daughters, and his wife Emma Heming Willis – have shared moving messages about him on his first Father's Day since his dementia diagnosis.
His family announced earlier this year that the 68-year-old Hollywood actor had been diagnosed with frontotemporal dementia (FTD), which has affected his ability to communicate.
He had already stepped away from his acting career last year after being diagnosed with aphasia, but his condition progressed after that point.
Bruce's family have been rallying around the star and sharing beautiful moments from their time together amid his battle with the disease.
And on Father's Day, his daughters and other loved ones all posted moving tributes to the 'coolest Daddio a girl could ask for'.
Bruce Willis is the father of five girls, the eldest of which – actress Rumer Willis – recently welcomed her first child, making him a grandfather.
She shared: "Seeing my father hold my daughter today was something I will treasure for the rest of my life. His sweetness and love for her was so pure and beautiful. Papa I'm so lucky to have you and so is Lou. Thank you for being the silliest, most loving, coolest Daddio a girl could ask for. Best Girl Dad in the game…."
Another of his daughters, Scout, posted alongside a photo of Bruce kissing her forehead: "Sending the blessing of this love out to everyone today. I feel so lucky to know the kind of tenderness that this man shares, the deep admiration, respect and reverence he has for his family.
"I feel so lucky that this incredible, vibrant, man is my father. Thinking of everyone for whom today has been challenging and I am loving you with the deepest depths of my heart! What patience, compassion and presence we learn through the greatest challenges in our lives."
Bruce's wife Emma, with whom he shared two daughters, wrote: "Father's Day is a time I get to reflect on my deep appreciation and respect I have for Bruce as I watch him father our little ones. Where it might not be "conventional," what he's teaching them will span generations. Unconditional love, kindness, strength, compassion, patience, generosity, resilience.
"Happy Father's Day to the greatest dad I know, who will forever be the gift that keeps giving within our family."
And his famous ex-wife Demi Moore shared: "Forever grateful to you BW for giving me these three beautiful girls. We love our #girldad. Happy Father's Day!"
Featured image: Instagram, @demimoore