Trending
New photos show Castlefield completely transformed for next series of Peaky Blinders
The critically-acclaimed BBC drama is getting ready to film part of its sixth series in the city centre.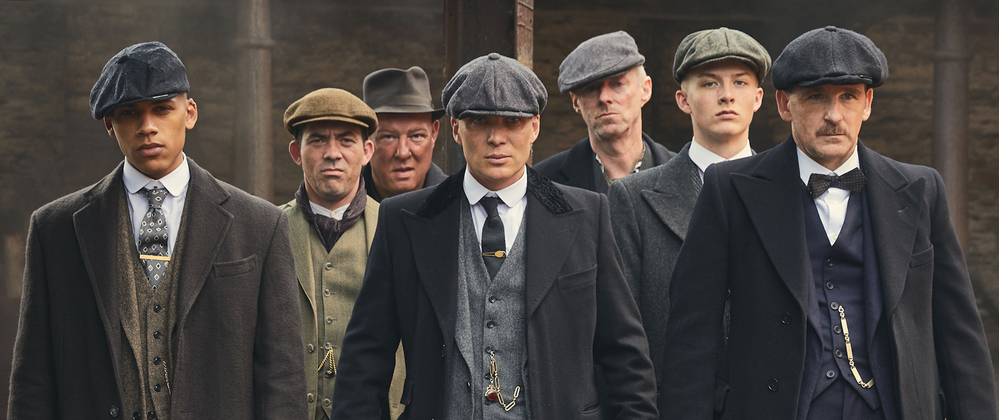 There's been quite a bit of construction work going on under and around the viaduct arches in Castlefield over these past couple of weeks.
And eagle-eyed fans will have spotted that's because the Peaky Blinders are in town.
Looking almost unrecognisable to those who know our city centre, but extremely familiar for viewers of the cult-favourite BBC drama series – which follows the exploits of the Shelby crime family, lead by celebrated Irish actor Cillian Murphy as Tommy Shelby, in the direct aftermath of the First World War – Castlefield has undergone quite the transformation to pay resemblance to the show's setting of early-1900s Birmingham, and it's a pretty impressive step back in time.
Filming for the sixth series of the hit show was confirmed to have already begun last month, with cast members having already been spotted outside The Plaza in Stockport and on Formby Beach earlier in February, and now production crews are getting ready to pitch-up in Manchester in the coming weeks.
So in preparation for their arrival, sets have started to take shape around the city centre.
Several wooden scaffolds, market-style props, trader signs, sacks, barrels and more have been seen dotted around the area, with the Shelby's famous 'The Garrison' pub being the most notable sight to viewers.
Fans have been taking to social media to share their snapshots of the sets.
Just like most sectors and industries, film and television production was inevitably shut down when the coronavirus (COVID-19) pandemic first hit back in March 2020.
But over the past couple of months, the action has started picking back up once again.
Peaky Blinders joins the long and ever-growing list of TV shows, blockbuster films, and independent productions to be filmed in and around Greater Manchester in recent years, with everything from hit Netflix series' The Crown, The Stranger, White Lines and The English Game, to upcoming ITV show Viewpoint – starring Noel Clarke – and more, as well as the notable stand-out Channel 4 five-part drama series It's A Sin.
And most-recently, Northern Quarter streets were turned into the scene of a far-right facist demonstration as part of filming for the upcoming BBC drama series, Ridley Road.
Thanks to our industrial history, canals and old-fashioned bridge arches that still remain today though, this isn't the first time Peaky Blinders has made use of Greater Manchester towns and cities as filming locations either, as parts of previous series' of the show have been shot at the city's iconic Victoria Baths, as well as Bolton's Le Mans Crescent as a double-up for 1920s London, and more.
The streets of Liverpool, and Arley Hall in Cheshire, also make up some of the other North West sights used as filming locations for the show over the years.
Spotting recognisable locations around the region while watching the beloved and critically-acclaimed show has become a regular occurrence for Mancunians since it first aired on our screens back back in 2013.
And it looks like this is only going to continue in Series 6.