TV & Showbiz
Gogglebox stars absolutely savaged by rude staff at Karen's Diner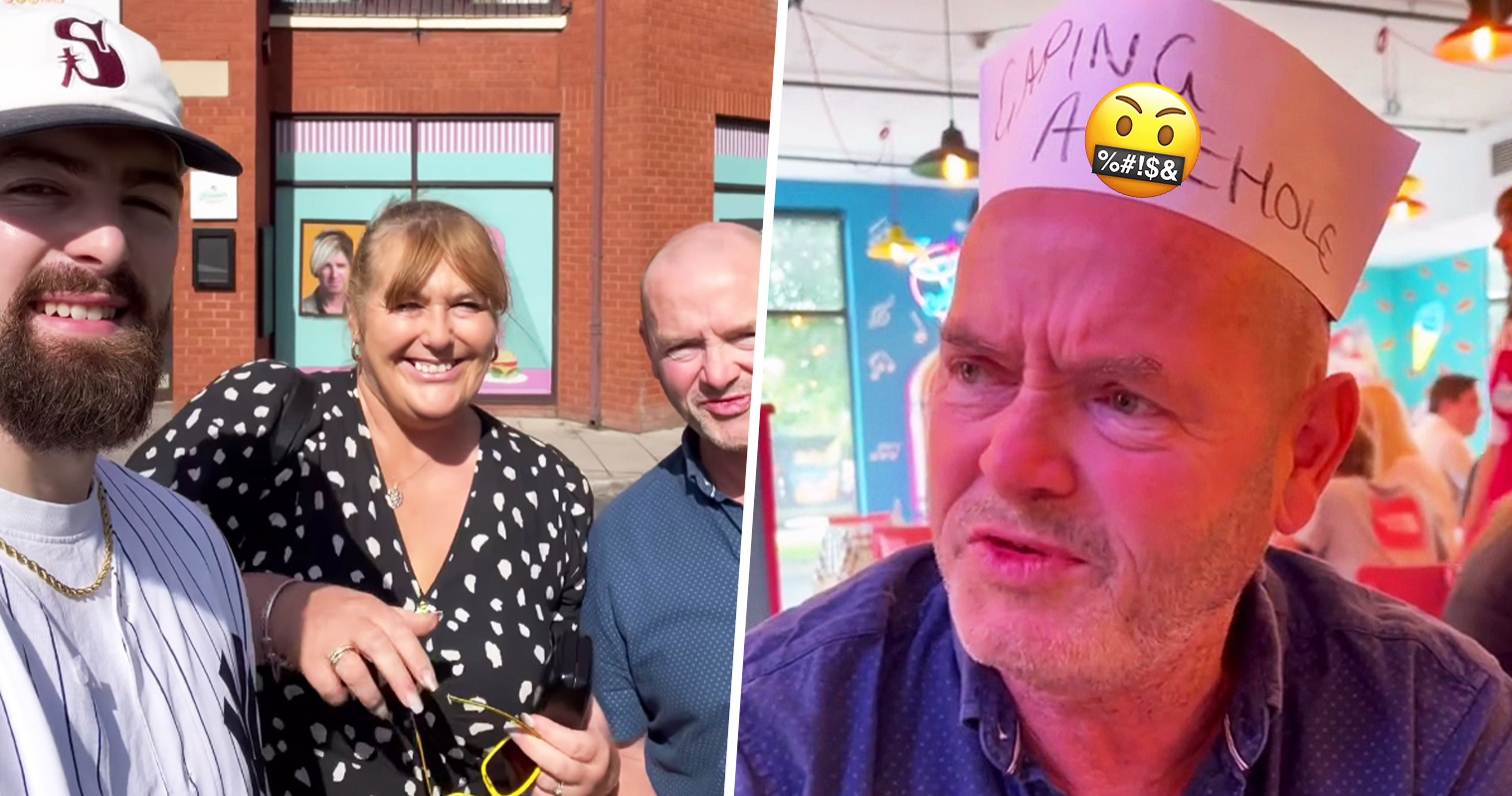 Some of Gogglebox's biggest characters paid a trip to Karen's Diner this weekend – and they definitely weren't given the VIP treatment.
The concept of Karen's Diner is that the staff are deliberately rude and the hospitality purposefully inhospitable.
It's recently opened its first Manchester restaurant after successful stints in Australia and Sheffield – and the Malone family thought they'd head over for some abuse.
Mum Julie, dad Tom, and son Tom Jr (who has 870k followers on TikTok) received the typically abusive welcome from the Karen's Diner waiters.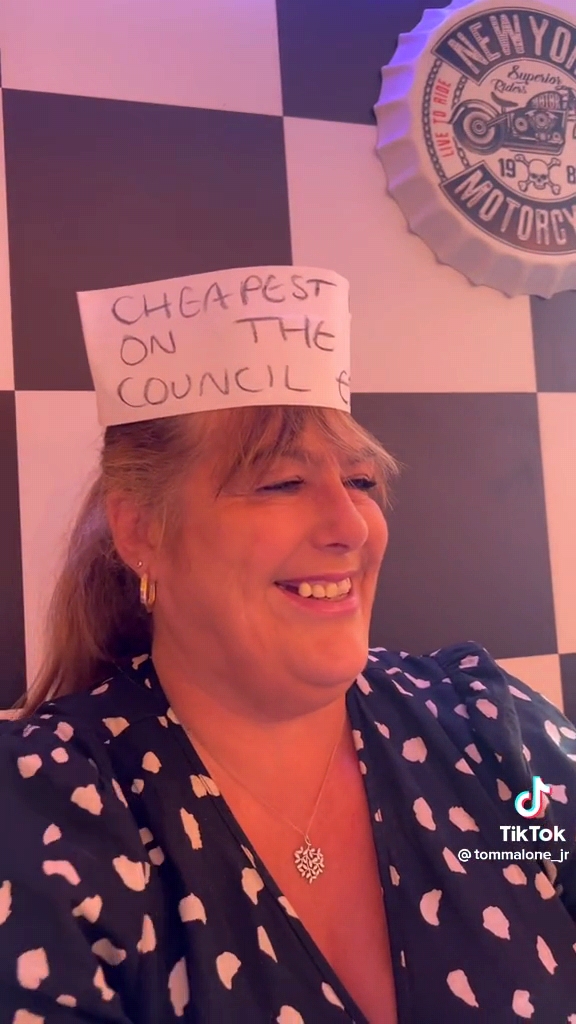 During their visit, they were given hats with mean nicknames, told to f*** off – and treated to some genuinely x-rated comments.
You can watch the full video – including the comment we can't bear to write here – on TikTok.
In the video shared by Tom Jr, viewed almost three million times, the Gogglebox stars were told: "Alright, the Malone family. I know you're on telly and everything, but I'm not treating you any different. You're all s***e."
To which Tom Snr said: "Thank you very much, that's the best compliment I've had today."
Later in the video, they're dressed by staff with hats that read 'TV w*nker' (Tom Jr), 'Gaping a*sehole' (Tom Snr) and 'Cheapest p**zy on the council estate' (Julie).
Read more: We went to Karen's Diner to get shouted at before it comes to Manchester
The Karen's Diner staff later sing a sweary version of Happy Birthday to the table.
The restaurant has commented on the video: "Don't come back unless you're bringing Dave [the Malone family Rottweiler] with you."
Several people in the comment suggested that Tom Malone Snr should consider applying for a job, writing that he'd 'be perfect'.
You can book in to Karen's Diner here.
Featured image: TikTok, @tommalone_jr