TV & Showbiz
Kate Winslet 'nearly did a poo' on stage in Manchester
Official national treasure status for Kate.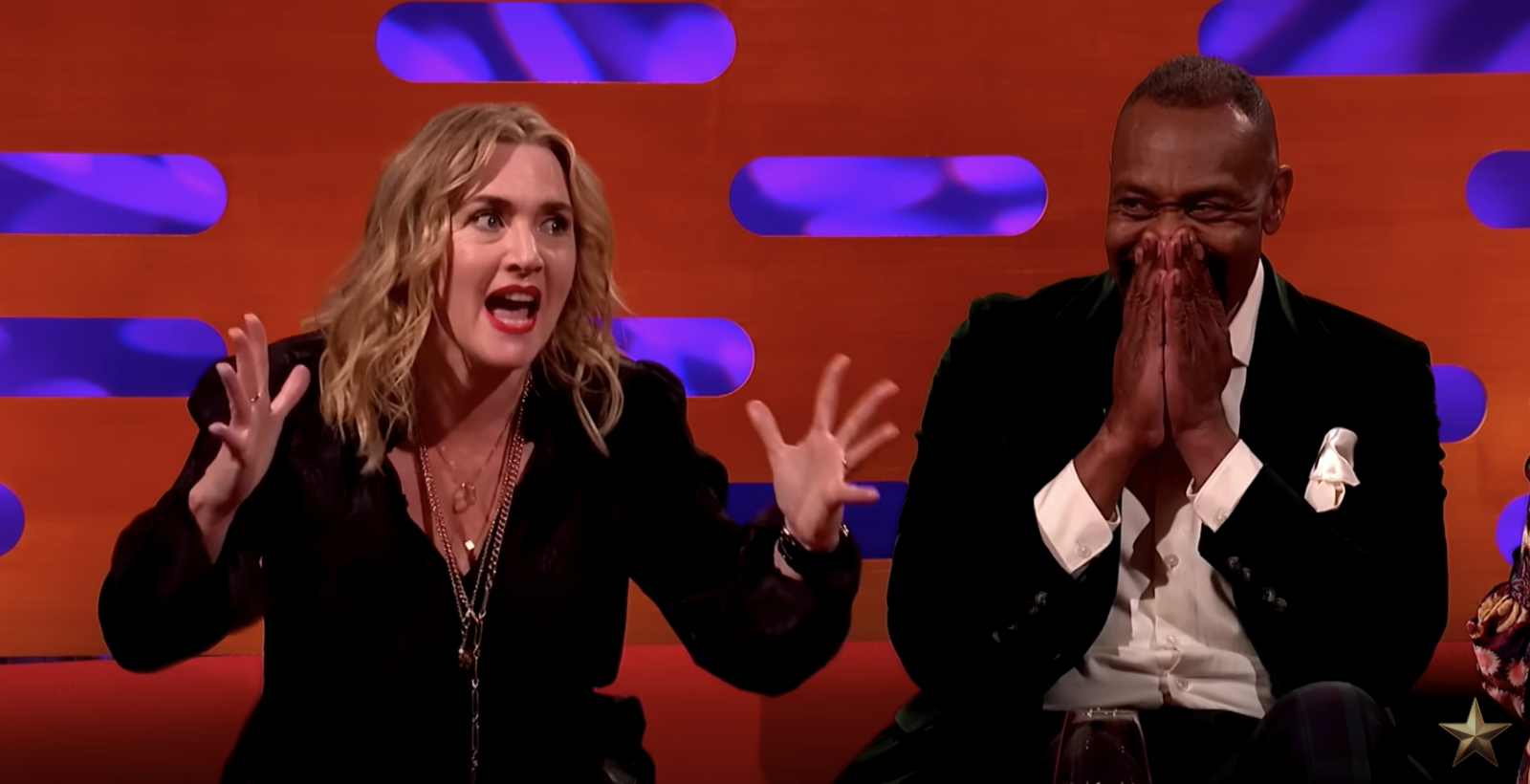 Kate Winslet has revealed the 'awful, awful' moment she was convinced she had defecated on stage at a leading Manchester theatre.
The Oscar-winning actress appeared on The Graham Norton Show and spilled all the details of the hilarious near-miss incident.
Kate explained that she was in a production of What the Butler Saw by Joe Orton at the Royal Exchange Theatre, which is right here in the heart of Manchester.
She told the audience, as well as enraptured fellow guests Sir Lenny Henry, Nadiya Hussain and Jack Whitehall, that she was 'convinced I've totally sh*t myself' live on stage.
Speaking on the show on Friday night, the Titanic star said: "Well I nearly did a poo on stage once.
"I'm just sitting here realising that you're now going to make me tell that story."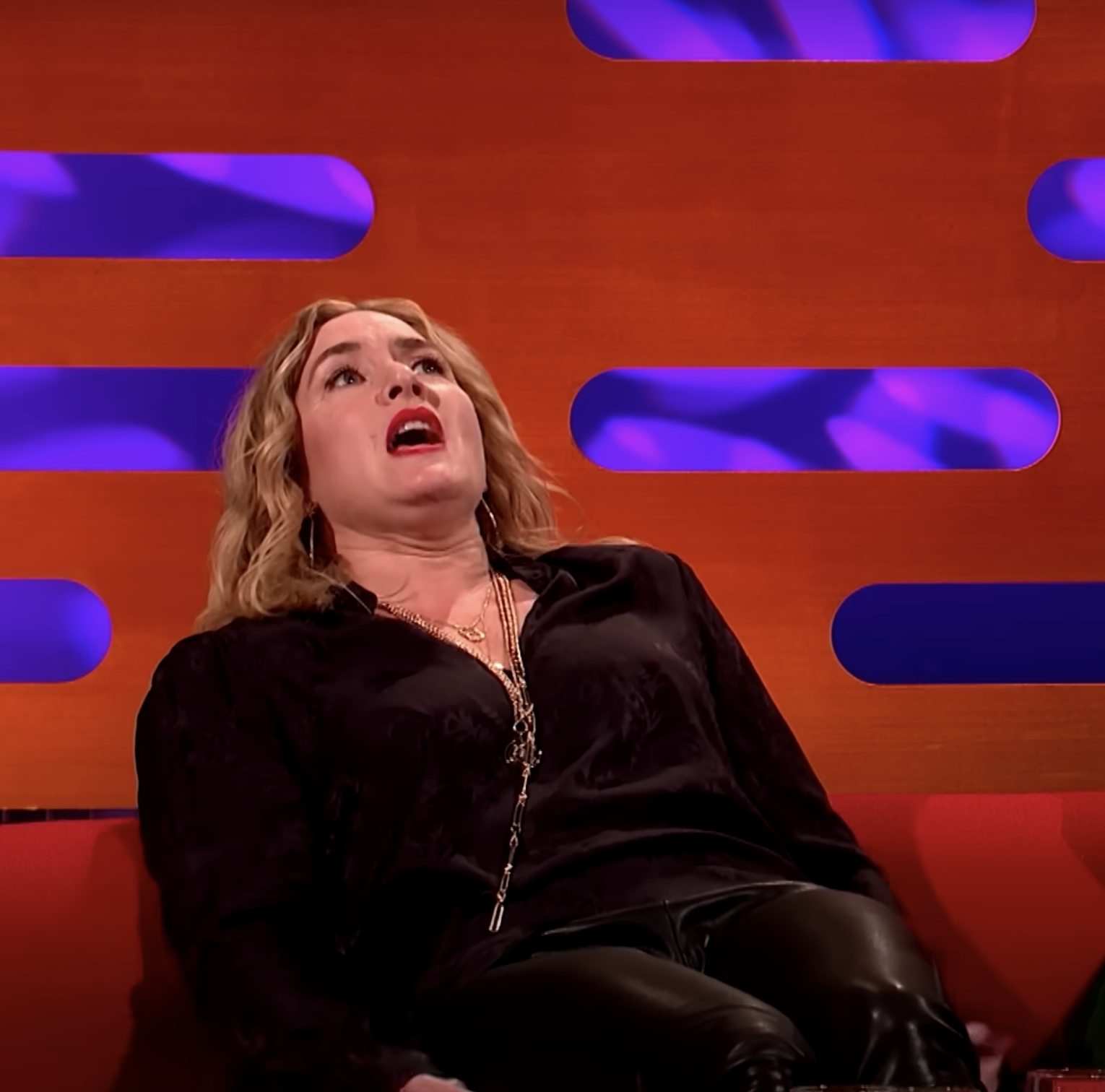 Of course, the entire audience and her fellow celebrity guests immediately start to egg her on.
Kate explains a part of the play where her character is asked to strip for a physical examination in a medical setting – and the logistics of the theatre's stage that made the whole scenario so much worse.
"This theatre was in the round," she said. "So little me, I go behind the curtain and I do what I've done for nights on end and I take everything off, and I'm behind this curtain sort of shaped like [a semi-circle] so all the people above me are looking straight down at poor little Kate.
"I have to lie on this bed and I would lie there really kind of uncomfortably and awkwardly, and I'm lying there and suddenly… "
Read more
At this point, she grips the couch and starts writhing, saying: "'It's happening, it's happening, it's happening. Oh my god I'm gonna sh*t myself.'
"And I'm lying on a white sheet, naked on a stage!
"I'm convinced I've totally sh*t myself. So I think 'Well what am I gonna do, because in a minute I have to stand up, come out from behind the curtain, and look for all my clothes that he's hidden in the plant pots, and I've done a f***ing poo! This is horrific!'
"So I start to sort of runkel the sheet, I try and skrunkle up this sheet as best I can, I do this kind of ninja flip move and I twist myself and I bind this sheet all around myself, and I'm still thinking 'Ah, happening, happening, behind the curtain' standing in front of an audience who can see me from every f***ing angle, and I'm absolutely just convinced that if I move my body, there's going to be poo on the floor.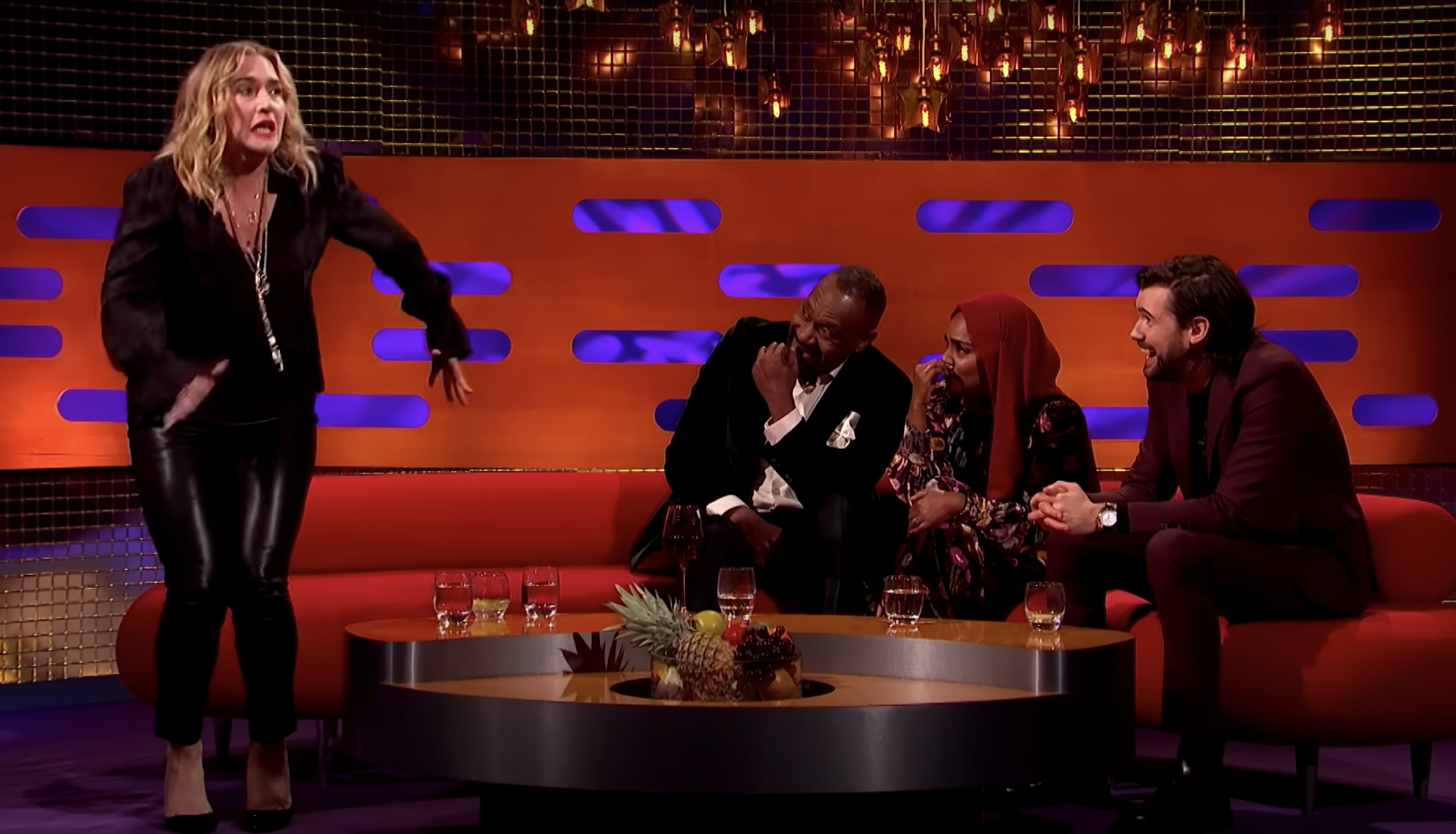 "This is the most awful, awful thing.
"Honestly, I practically slither off the stage, and I hide in a corner thinking 'I've gotta check this sheet'.
"Ladies and gentleman, I had not actually done a poo. But the second I got into my dressing room and I ran into that bathroom – gunfire."
You can watch the full clip here:
On YouTube, one person said: "Kate should get an award for that story. That's why she so beloved."
Another commented: "I knew Kate was talented but this is beyond hysterical."
Someone else wrote: "Ladies and gentleman, witness the creation in real time of an all time classic Graham Norton Show story."
Featured image: BBC, The Graham Norton Show