TV & Showbiz
Tommy Fury and Liam Payne make huge announcement after viral 'fight' poster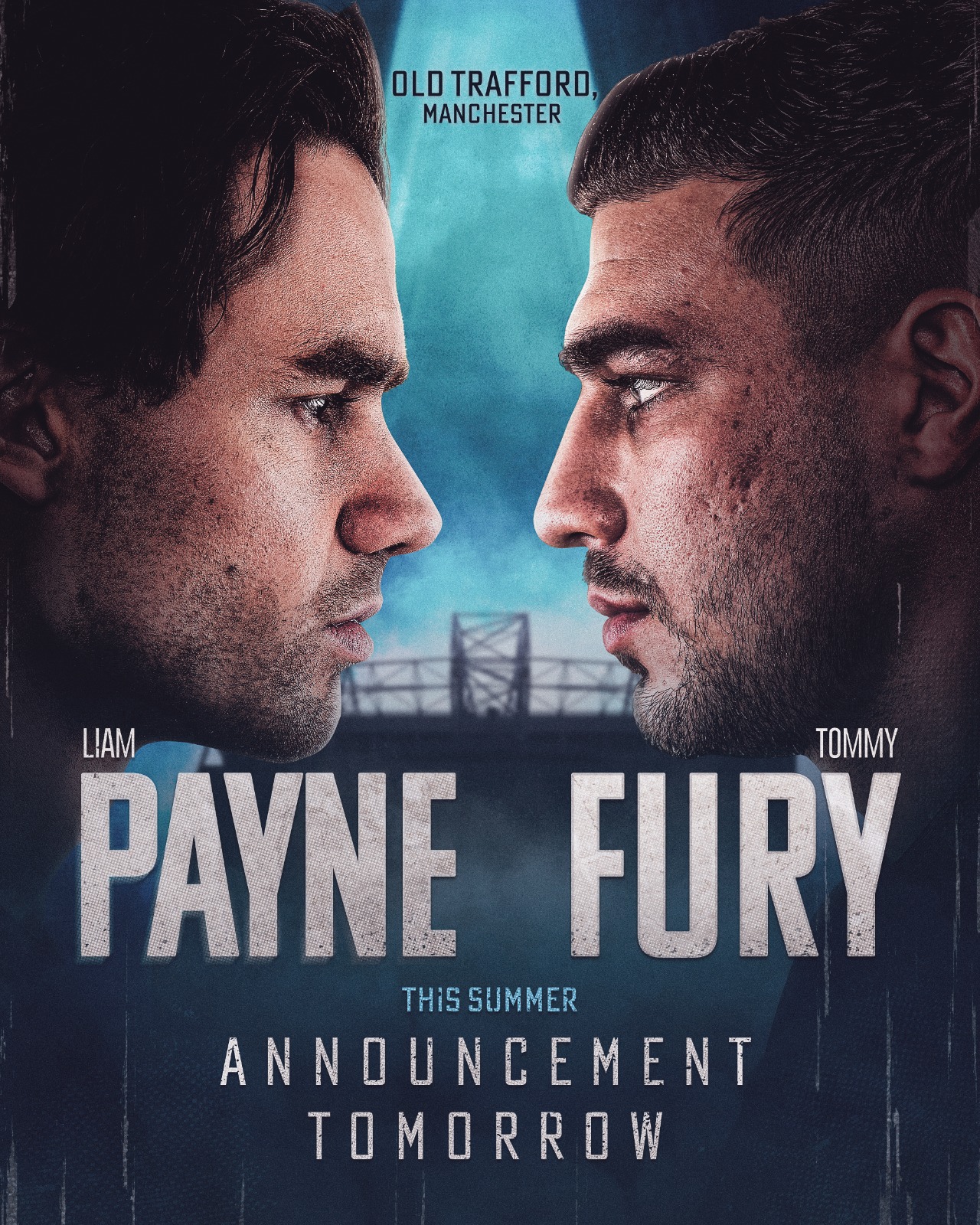 The internet didn't quite know what to do with itself last night, when Tommy Fury and Liam Payne shared a poster that very much appeared to suggest they were announcing a boxing match.
The boxer and former Love Island star, and the ex-One Direction singer, posted a photo advertising a mystery event on 11 June.
In it, the two are fixing each other with a steely gaze, looking very much like they want to beat seven shades of sh*t out of each other – a classic formula for a fight announcement (albeit a fight that would probably last about four seconds).
But fans weren't fooled for long, and Detective Twitter got to work.
Many quickly pointed out that the poster mentioned Old Trafford, which isn't exactly famed for its boxing fixtures.
And the iconic football ground is already occupied that date… by Soccer Aid.
Others remembered that Liam Payne was the captain of the England team at last year's Soccer Aid event, so quickly decided that the 'fight' would actually be taking place on the pitch.
Sure enough, this morning Tommy Fury and Liam Payne have announced that they'd be facing off at this year's star-studded charity football match, which supports UNICEF.
Read more
The massive Soccer Aid line-up also includes the likes of Lionness Jill Scott, who will captain England, Usain Bolt, Tom Grennan, Mo Farah, Steven Bartlett and Vicky McClure.
Famous Mancs like Gary Neville, Bugzy Malone, and of course Tommy Fury are also joining the two squads.
Tickets for Soccer Aid at Old Trafford on 11 June are available now through See Tickets.
Featured image: Twitter