UK News
Cheese slices voted the UK's 'favourite type of cheese'
The nationwide poll reveals that four out of 10 Brits favour processed cheese slices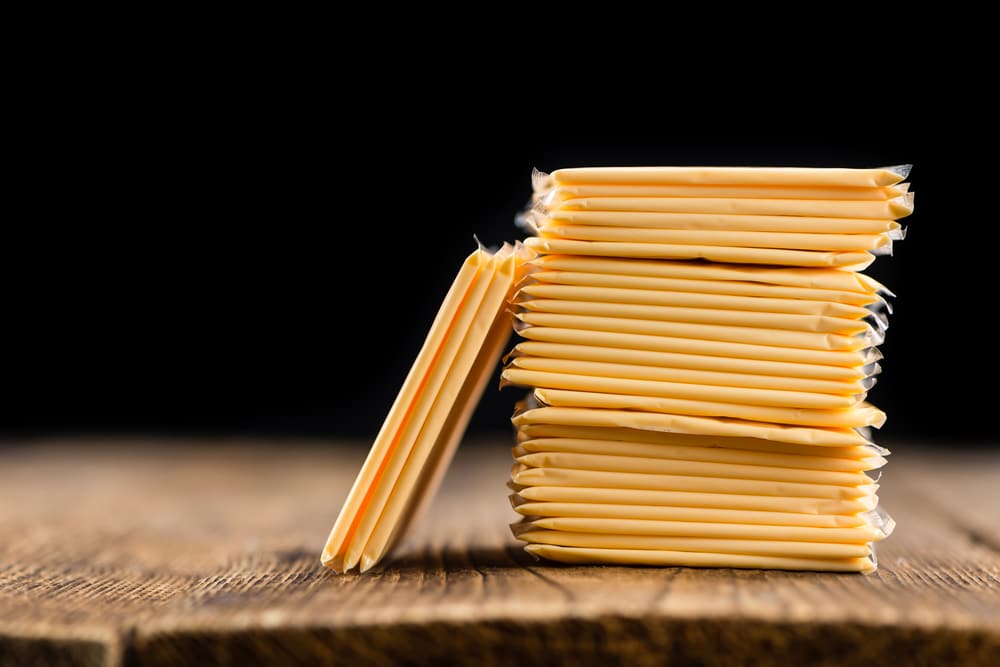 The humble processed cheese slice is Britain's favourite cheese, according to new research revealed to celebrate National Burger Day.
The nationwide poll by Foodhub reveals that four out of 10 Brits favour processed cheese slices – with cheddar cheese coming in second place with 33% of the vote.
Italian favourite Mozzarella came in third with one in five opting for the stringy cheese ahead of another British favourite in Red Leicester (19%).
One cheese in particular was left feeling blue (quite literally) in the poll, as more than one in five (23%) voted blue cheese as their least favourite cheese, narrowly behind was goat's cheese with 18%.
The iconic cheeseburger was one of the nation's favourite ways to eat cheese in 2021 Britain, coming in fourth, with sandwiches (43%) being the top choice, followed by pizza (33%) and crackers (23%).
The research shows there is a generational divide when it comes to eating our cheese, with 37% of over 65s eating cheese the most on crackers compared to just 13% of 18–24-year-olds – who choose pizza as their cheesy meal of choice.
Ardian Mula, Foodhub spokesperson, said: "We already know that Britain loves its cheese. However, we're surprised at how well received the processed cheese slice has been. A lot of people turn their nose up at this product but, our research clearly shows it is the nation's favourite. Clearly much of this comes from the fact we love it on burgers and sandwiches.
"Cheese is one of the most versatile foods out there, so whether you're grating some parmesan on your pasta, indulging in a margherita pizza or even after a delicious cheesecake dessert, Foodhub has a wide selection of restaurant providers that will tackle those cheesy cravings."
And those cheesy cravings are a daily occurrence, as almost one in five said they eat the dairy delight every single day! British cheese is best too, according to the study – with 56% of the nation claiming that Britain offers the best cheeses. The French could only muster second place with 30% of the vote.
However, we're not all cheese lovers – 1 in 10 men say they can't stand cheese. Also, one in 10 Brits strongly agree with the age-old myth that "eating cheese before bed gives you nightmares".
To celebrate National Burger Day (August 26th) Foodhub are offering all customers 10% off burgers on the Foodhub app and website from 23rd August – 26th August – simply add code: NBD21 at the checkout (T&Cs apply*).
UK'S TOP 10 FAVOURITE TYPES OF CHEESE
Processed Cheese slice – 40%
Cheddar – 33%
Mozzarella – 20%
Red Leicester – 19%
Halloumi – 18%
Brie – 17%
Stilton – 15%
Parmesan – 14%
Feta – 14%
Double Gloucester – 13%