UK News
Krishnan Guru-Murthy taken off air after 'c***' incident with MP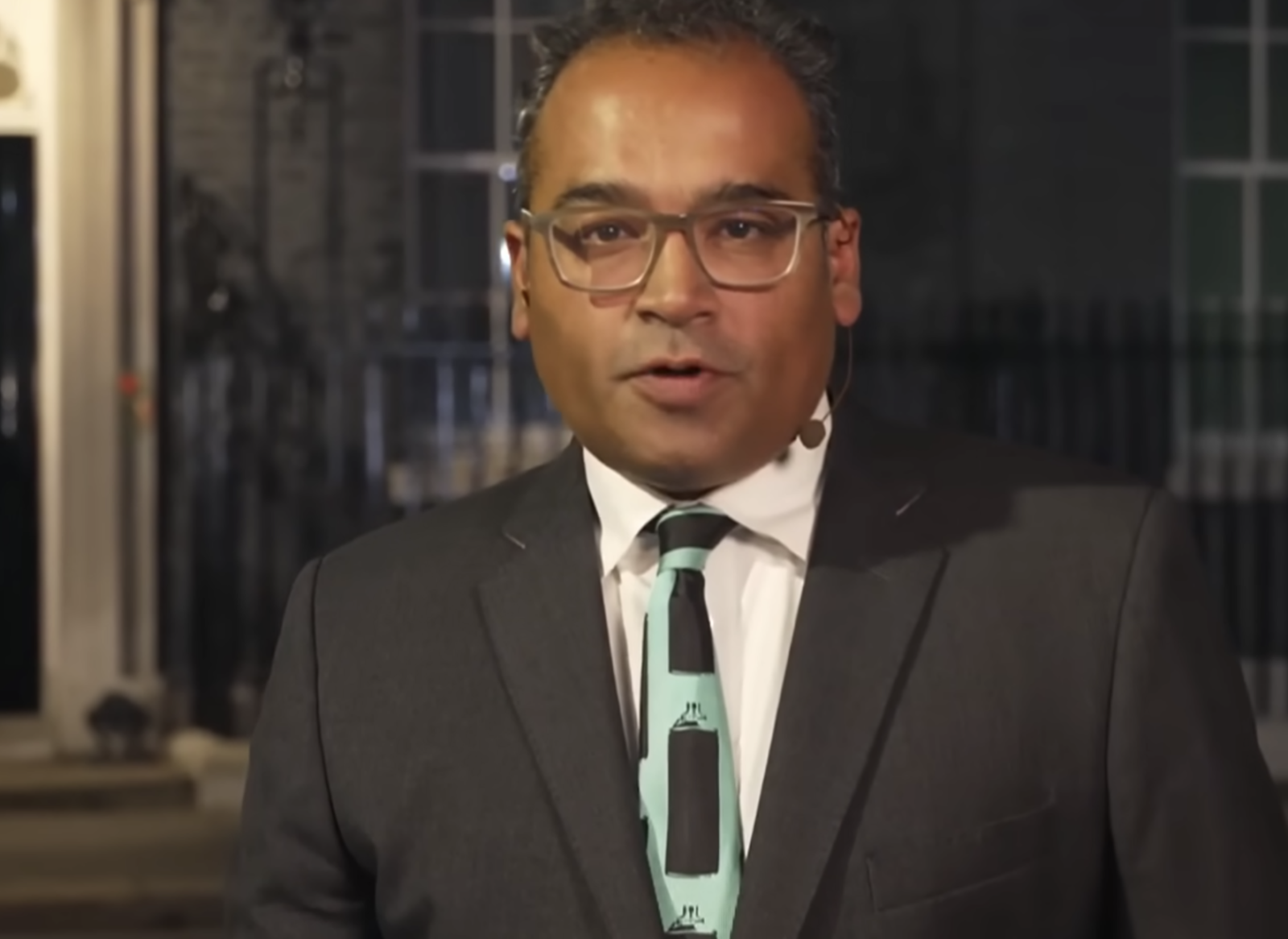 Channel 4 has made the decision to take Krishnan Guru-Murthy off air following an 'off-air incident'.
The channel said in a statement that it has a 'strict code of conduct for all its employees'.
The update follows an incident yesterday in which a livestream caught the presenter calling Tory MP Steve Baker a 'c***'.
Though the cameras had stopped rolling and the exchange was made off-air, it was picked up through an alternative stream and quickly went viral on Twitter – amassing more than five million views at the time of writing.
The acclaimed broadcaster issued a public apology for the curse last night, which Mr Baker thanked him for.
But Channel 4 has now moved to remove Guru-Murthy from the channel for a week.
He won't be back on screens until 4 November – though part of that time was pre-existing time off.
Channel 4 said: "Channel 4 has a strict code of conduct for all its employees, including its programming teams and on-air presenters, and takes any breaches seriously.
"Following an off-air incident Channel 4 News anchor Krishnan Guru-Murthy has been taken off air for a week."
In the clip in question, Krishnan can be heard saying: "Thanks a lot Steve. It wasn't a stupid question Steve, you know it, I'm very happy to go up against you on Truss, any day."
Read more: Jurgen Klopp taking legal action after being accused of 'xenophobic' City comments
He then laughs to himself and says: "What a c***."
His apology said: "After a robust interview with Steve Baker MP I used a very offensive word in an unguarded moment off air.
"While it was not broadcast that word in any context is beneath the standards I set myself and I apologise unreservedly. I have reached out to Steve Baker to say sorry."
Featured image: Channel 4