UK News
A Lancaster Bomber flyover is happening at a free soapbox derby in Stockport this May
If you're an RAF enthusiast or simply fancy a day of fun for the family, this should be on your to-do list.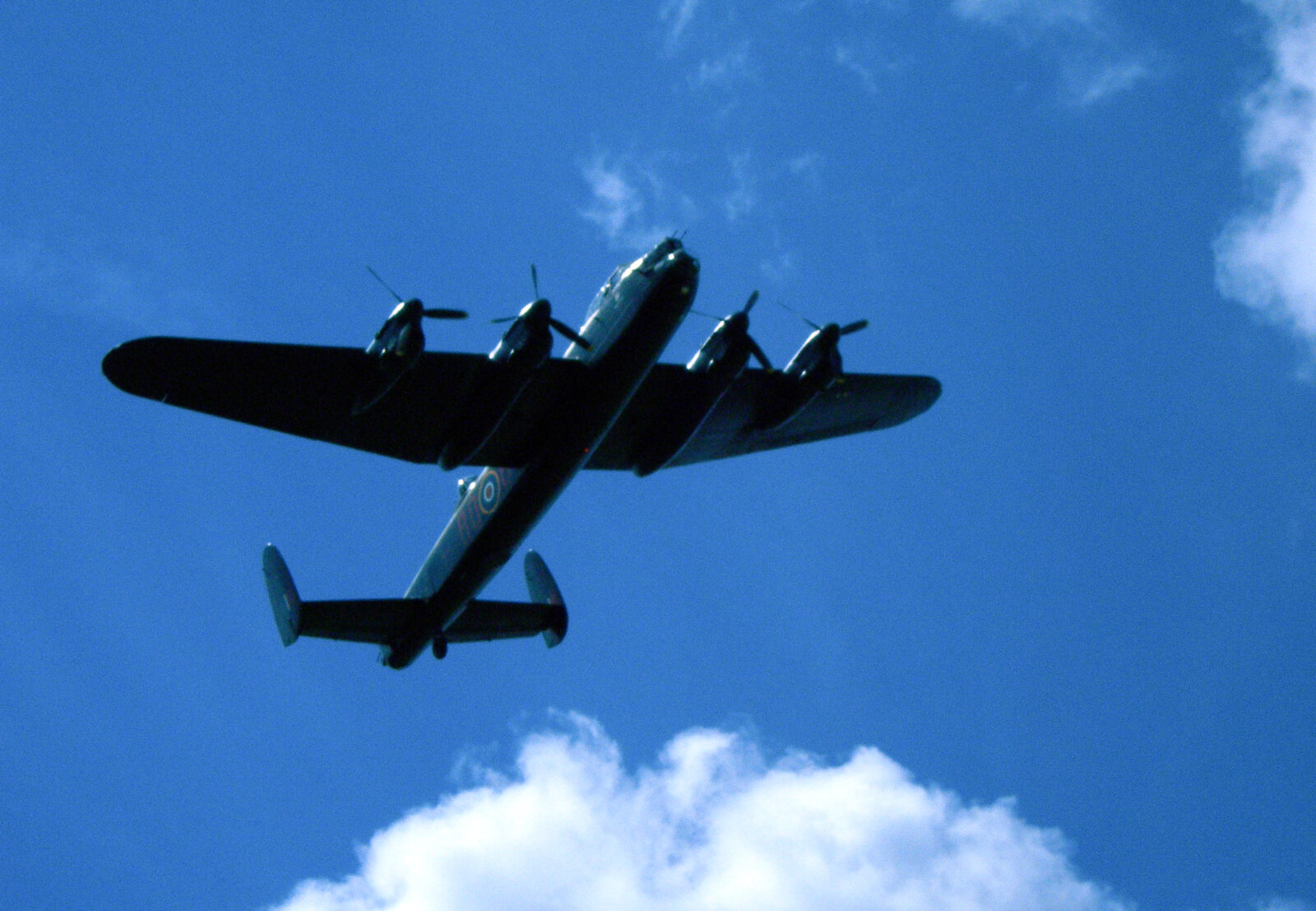 A completely free-to-attend soapbox derby is coming to Stockport this May and those going along will even get to see a rare flyover by a legendary Lancaster Bomber.
With Totally Stockport's Krazy Races returning to town, promising more fun and fast-paced action, the popular annual event is also taking part in the 2023 Battle of Britain Memorial Flights, nearly 83 years on from the historic World War Two date.
The Battle of Britain Memorial Flights take place between May and September every year, choosing to hover over events that meet the values and principles of the RAF, so community events like this are a no-brainer.
That being said, the people of Stockport will be fortunate enough to see one of only two remaining Lancaster Bombers from the original fleet of 7,377, giving locals a rare opportunity to witness the most successful RAF heavy bomber of WWII
More than 10,000 people are expected to rock up to town for the event and cheer on the 40+ local teams set to take part in this year's Stockport soapbox derby.
Starting at St Peter's Square, the racers will launch themselves down the steep hill onto Mersey Square, slaloming through chicanes before hitting a tight right-hand turn onto Chestergate, past the town's famous Air Raid Shelters and navigating 350 metres of track, obstacles, water and more.
The top 10 teams will make it through to the finals where they'll battle to take home the trophy but this day is all about taking part and having fun, with plenty turning up in whacky costumes and really committing to bringing their soapbox themes to life.
There'll also be plenty of music and entertainment throughout the day, not to mention plenty of places for food and drink around the town centre. It's going to be a great day.
Read more:
As founder and director of Krazy Races, Sarah Belcher, said: "Competition for a flyover is very tough with the majority being over massive, well-established airshows.
"To be able to share this extra, added treat with the families of Stockport is a real pleasure. The motto of the Royal Air Force Memorial Flight is 'Lest We Forget' and we are sure that this special honour will help give the people who attend our event, memories that will last a lifetime."
The best part is this as well as being treated to a Lancaster Bomber flyover, the entire soapbox event is completely free to attend and is sure to live up to its name — Wacky Races step aside.
The Totally Stockport Krazy Races soapbox derby takes place on Sunday, 28 May and you don't need to grab a ticket, just turn up and enjoy the comedy-filled karting chaos. You can find out more information HERE.
For all the latest news, events and goings on in Greater Manchester, subscribe to The Manc newsletter HERE.
Featured Image — Krazy Races/Wikimedia Commons/Alan Wilson (via Flickr)