UK News
Primary school celebrates Marcus Rashford's campaign work with new mural
The mural has been painted on the side of Gainsborough Primary School in West Ham, east London.
A London primary school has paid tribute to footballer Marcus Rashford's recent campaign work by commissioning a new mural.
The image of the Manchester United and England star – which is based on a photo by Paul Cooper – has been sprayed onto the side of Gainsborough Primary School in West Ham by artist Josh Colwell of MurWalls – a company that produces football-themed street art.
The mural was gifted by a recruitment agency that works with the school, and teachers worked with the kids to see what art they would like upon the wall.
The children voted for Rashford as a 'thank you' for his free school meals mission.
The Wythenshawe-born footballer made Manchester proud last year when he spearheaded a prominent campaign to tackle child food poverty in the UK during the pandemic.
His efforts ultimately led to 1.7 million vulnerable children being supported by a £520 million government scheme. Other projects have helped deliver 130 million meals.
Rashford has also recently launched a food education and cooking project for children – Full Time Meals – with renowned British chef, Tom Kerridge.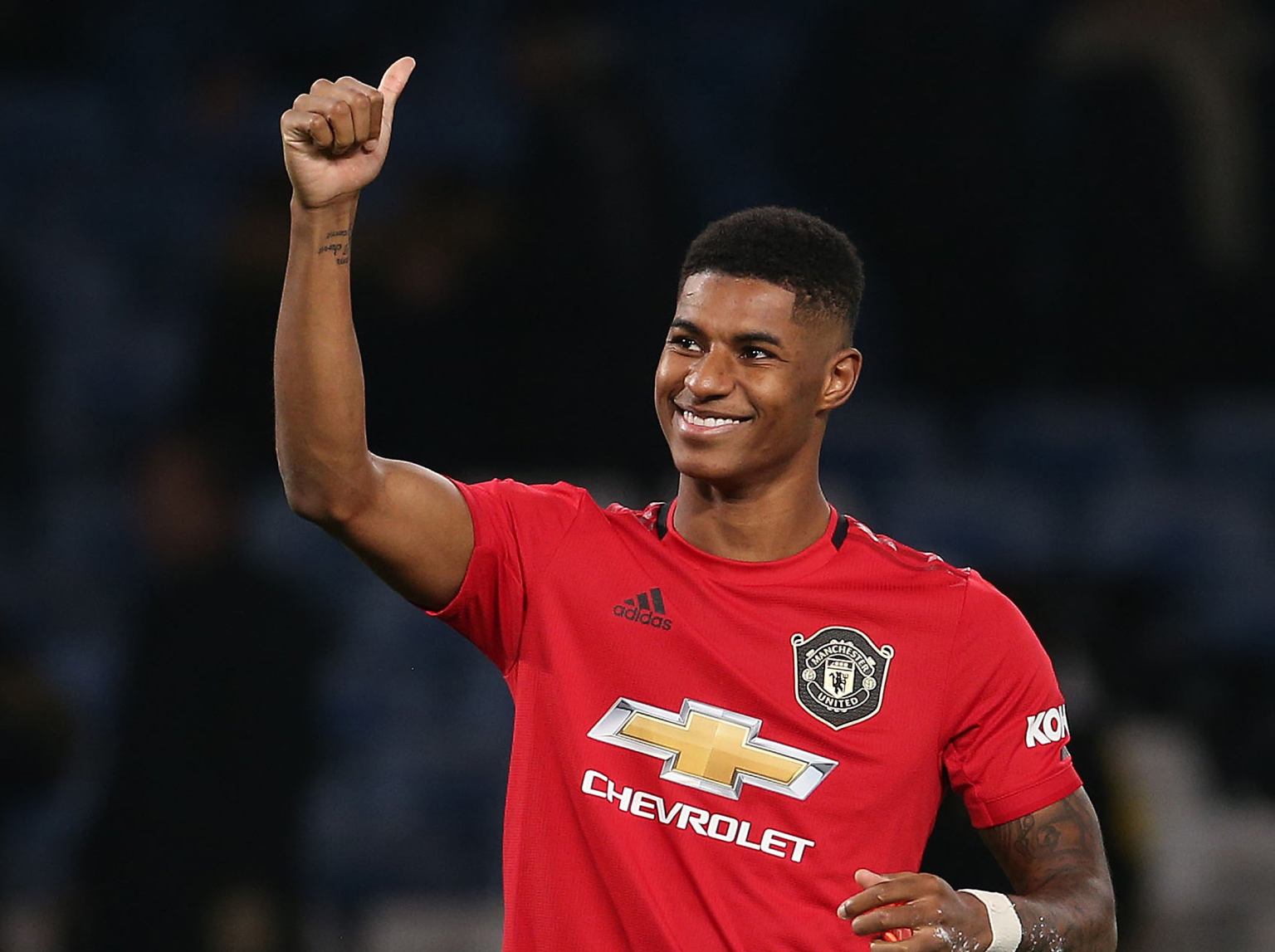 The mural is the latest in a long list of accolades that Rashford has received over the past year.
Marc Silver, founder of MurWalls, stated: "It was a majority which came back and said that they want to do a thank you message to Marcus Rashford for all the help that he's done supporting the food banks and the meal tickets and everything during COVID."
"People just respect him as a person, that he stood up to the government, he stood up for what he believes in and he helped support and change people's lives up and down the country."
Featured Image – Twitter (@utdMagazine)