While the nation pours their hearts out for our incredible frontline NHS staff and care workers who are fighting COVID-19 head on, key workers in other sectors are also doing some amazing things.
Especially those working tirelessly to keep supermarket shelves stocked and stores as calm as possible amid constant ransacking by selfish stockpilers.
One of these workers is B&M employee Tanya, whose selfless act went viral on the supermarket's Facebook page yesterday.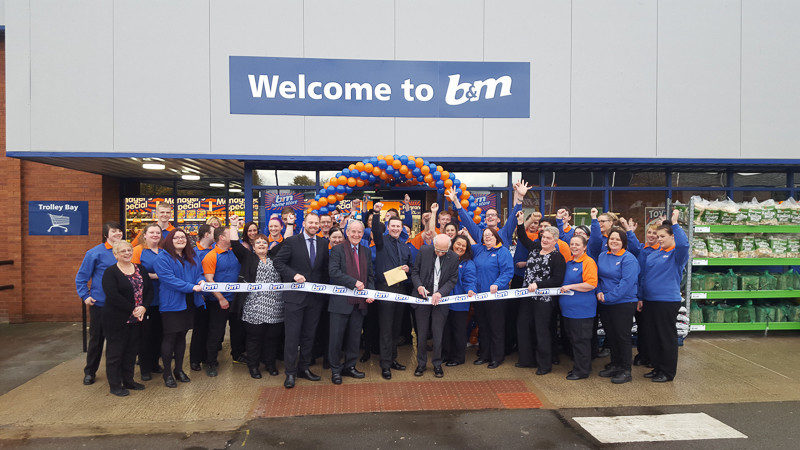 Posting to its Facebook page, B&M wrote: "We're SO grateful for all of our heroes in store and will be highlighting some of the many examples of just how amazing they are!
"The colleague below is Tanya- we were sent the below email through from one customer:
"Firstly please allow me to say that I think you're doing a fantastic job under the present day pressure of the Coronavirus & say that all your staff members I've met previously are doing a wonderful job trying to restock the community with a smile on their faces.
"I'm emailing you regarding a young lady who works in your Whitehaven store, Tanya."
The post continues: "My elderly parents are currently housebound due to my father having Bowel Cancer. One of the problems they've been facing is a shortage on essential items, mainly toilet roll. I live in Manchester & as you can imagine the problem is just as bad here so I was unable to even send a care package up to my parents to help, however I've been informed by my mother that this is exactly what Tanya did.
"My mother visited the store in hope of finding paper however Tanya informed her that they currently had no stock but would contact my mother when the next delivery came in. My mother explained that herself & her neighbours were in dire need, as all were elderly & were supposed to be isolating but due to desperation my mother had travelled by train to Whitehaven.
"Tanya phoned my mother the next day and told her instead of travelling back to Whitehaven she would deliver the toilet paper and a few extra bits to them. Not only did Tanya pay for several packets, she also added sugar, tea bags, hand wash & sweets in the bag.
"My mother found out that Tanya had left bags at several of the neighbours properties with a note with her name & number if they needed any extra help.
"It's no wonder your company has such a following when your staff members act in such a selfless and caring way. I wish all the B&M employees the very best of health especially while continuing to work through these awful times."
We salute you Tanya.
When you're ransacking shops and needlessly causing chaos for employees like her, you are part of the problem.
Be kind, we're all in this together – and supermarket staff are just trying to help.
Comments