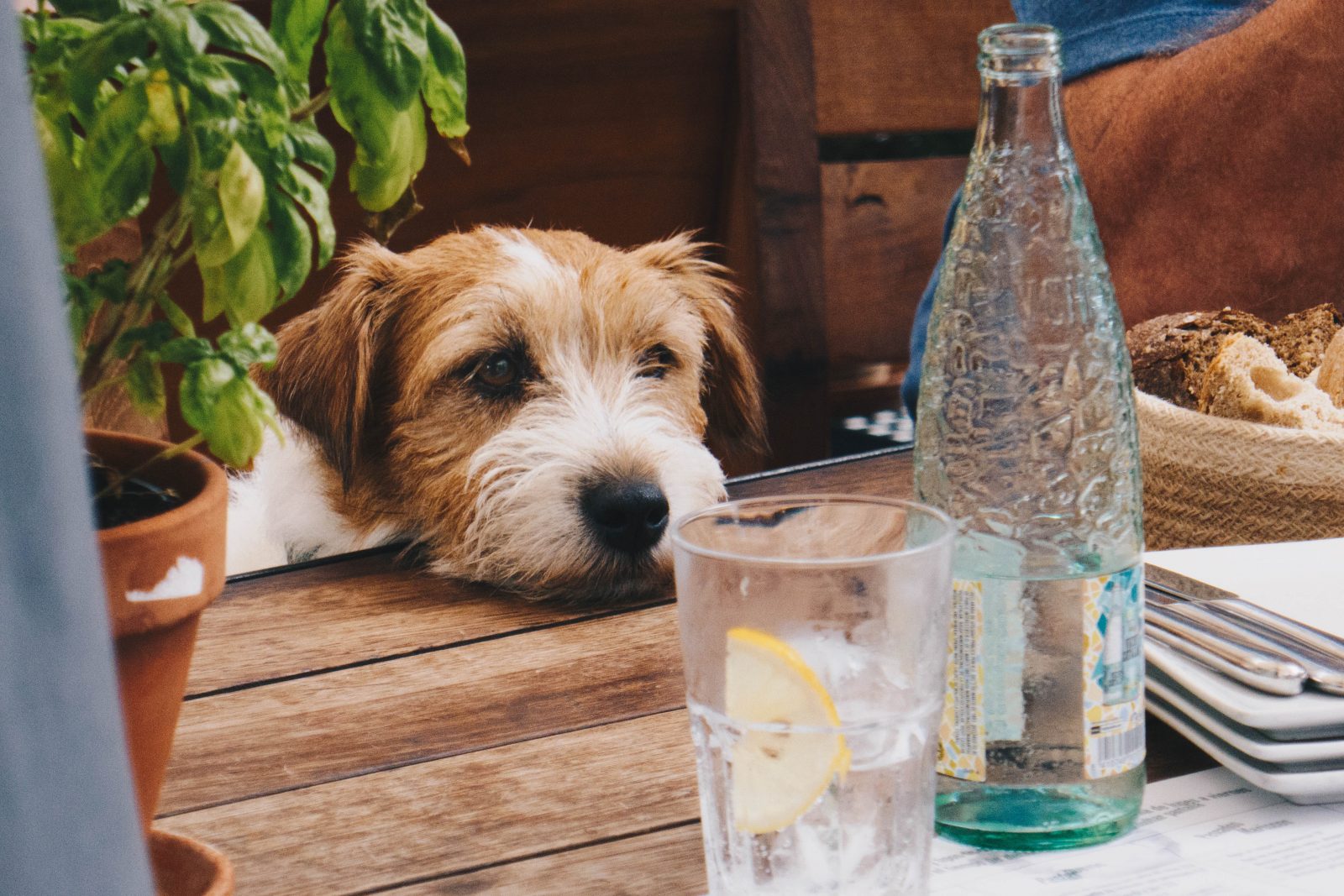 The Eat Out to Help Out scheme is already into its second week and off to a flying start in Manchester.
Under Eat Out To Help Out scheme, which was announced by Chancellor Rishi Sunak as part of the UK government's #PlanForJobs, visitors will receive a 50% discount, up to a maximum of £10 per person, when dining-in at participating venues on Mondays, Tuesdays and Wednesdays throughout 3rd – 31st August.
This unmissable offer – which can be used on more than one occasion and will see participating establishments simply remove the discount from customers' bills – is available on food and non-alcoholic beverages, but does not include takeaway purchases.
The scheme is designed to encourage people to dine-in and support their favourite local hangouts.
Plenty of Manchester's independent eateries have signed on to take part in the scheme, but if you're looking for somewhere to grab a bite to eat in the city centre without having to leave your pup at home, then the team at dog food company tails.com have compiled a list of 12 dog-friendly restaurants taking part in Eat Out to Help Out this month.
___
North Tea Power
Northern Quarter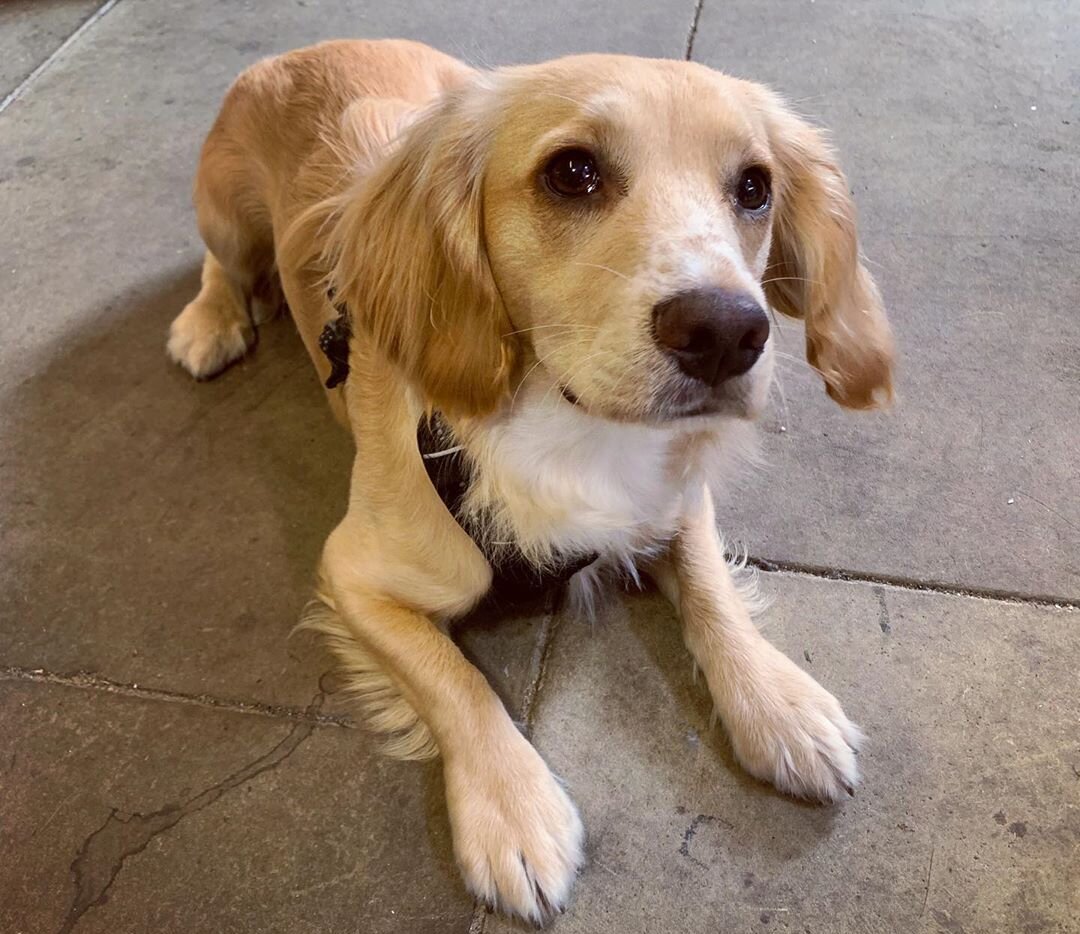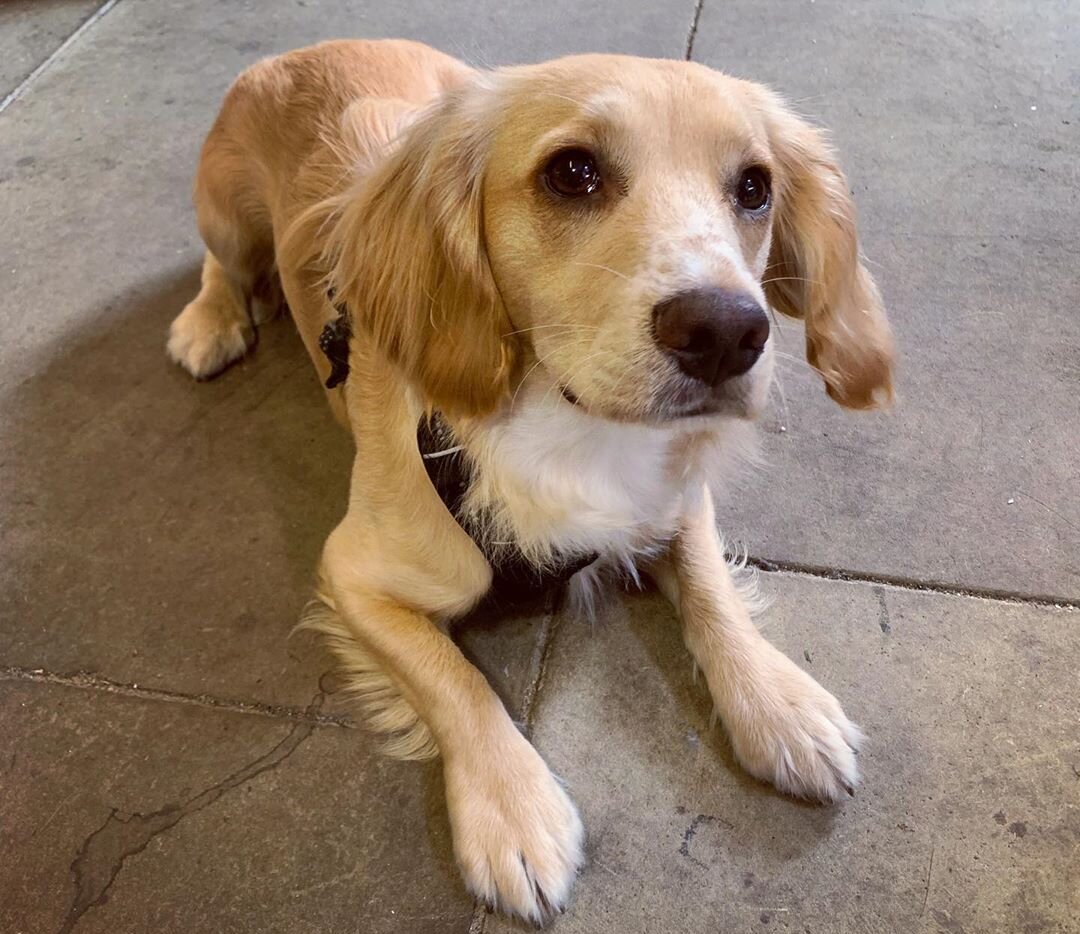 Often talked about as serving some of the best coffee in Manchester, North Tea Power is super dog-friendly.
Dogs are welcomed inside with open arms, plus they don't even mind if the little ones curl up on the bench next to you. Even better, they've also got a covered outside area on the rows where you can sit if you have an extra large furry friend or the tables inside are taken.
For bookings and more information, visit the North Tea Power website here.
Takk
Northern Quarter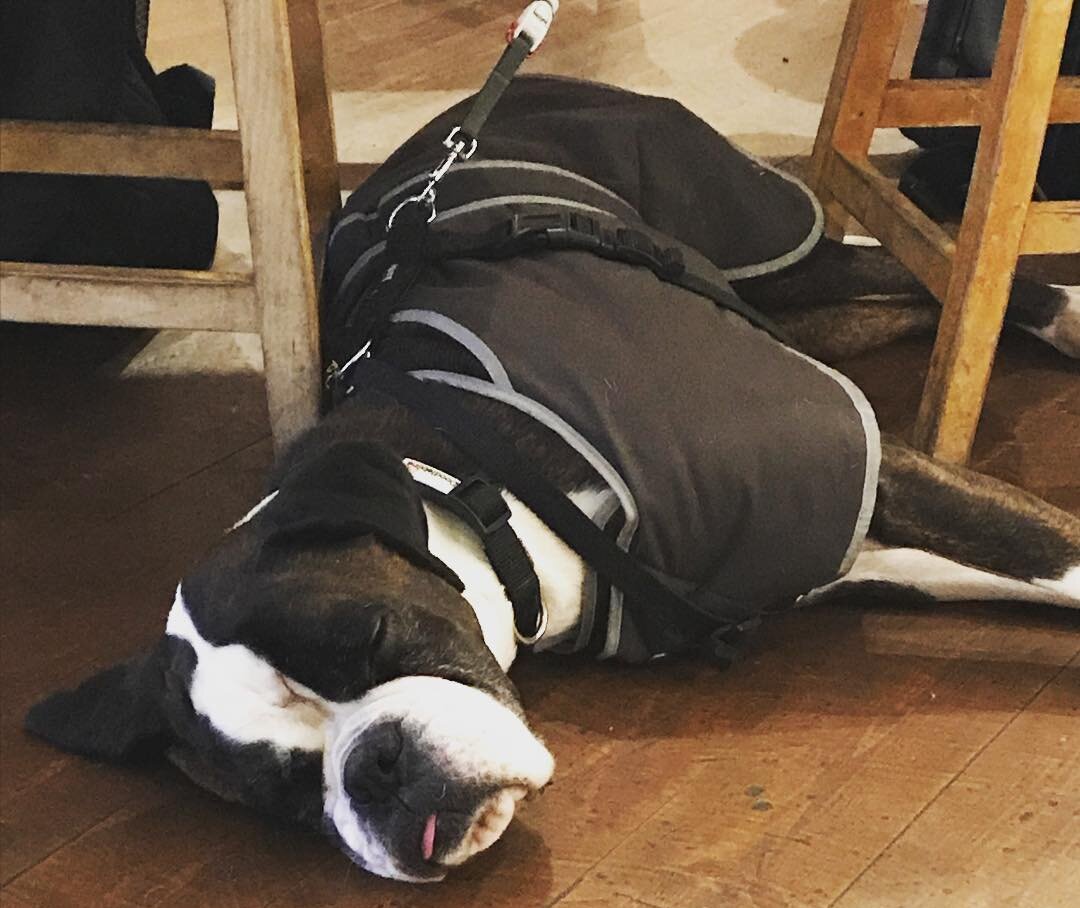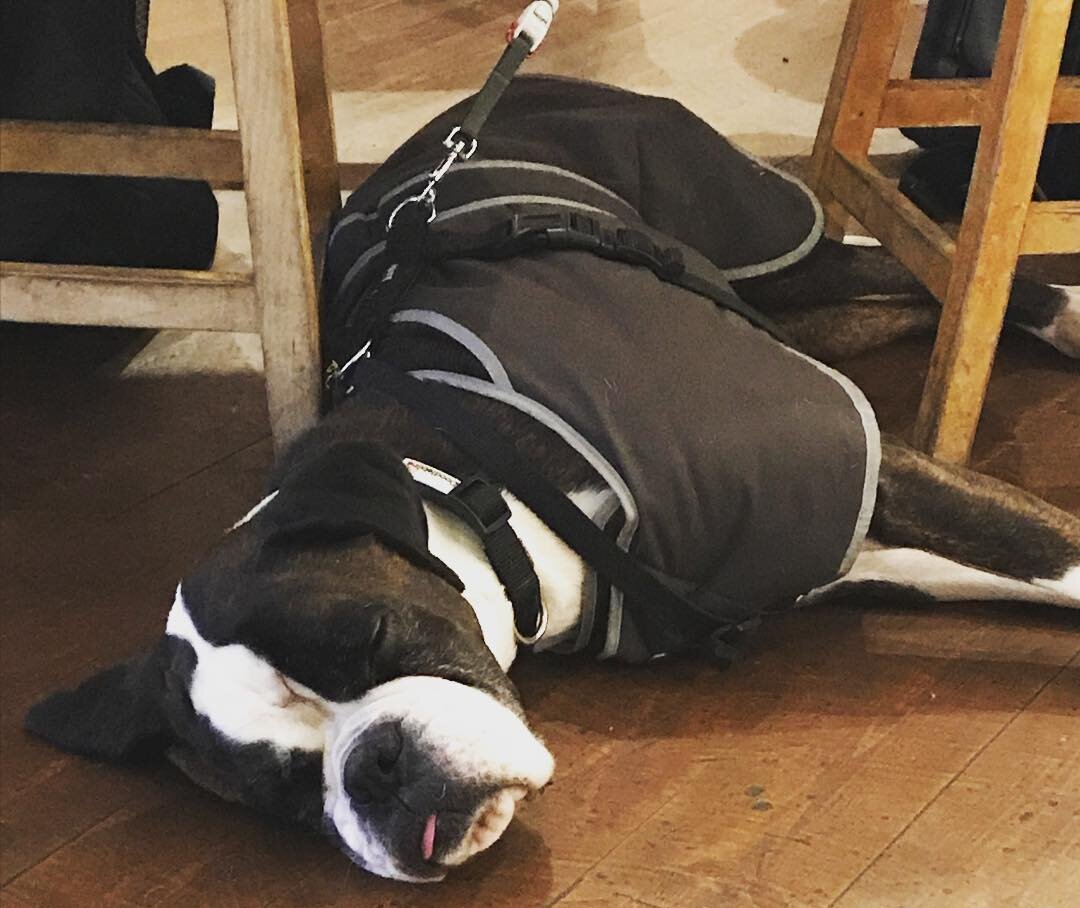 One of the Northern Quarter's most popular hangouts, Takk are experts at everything from coffee and tea, to light continental dining, wifi, seating and cakes – the latter made by the brilliant Trove bakery. Plus, it's also dog-friendly too, so you can take your four-legged friends along with you.
For bookings and more information, visit the Takk website here.
Common
Northern Quarter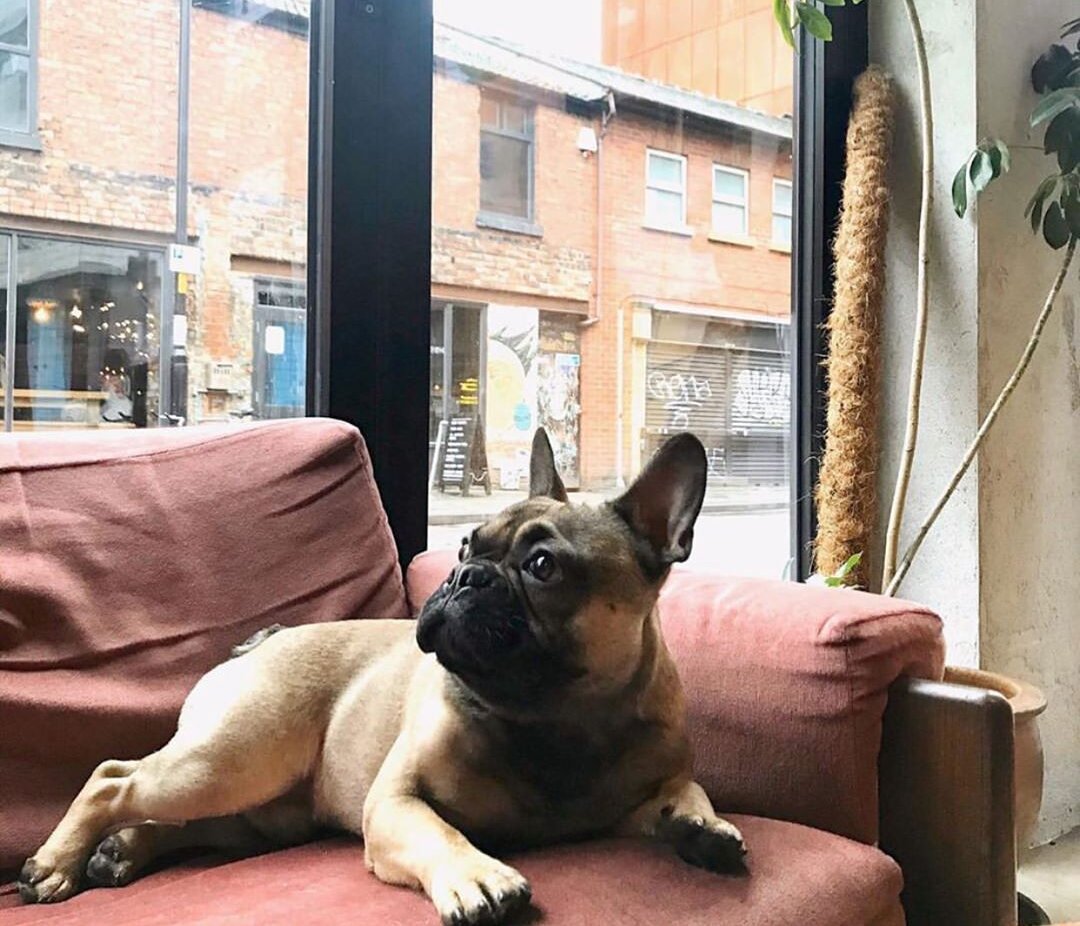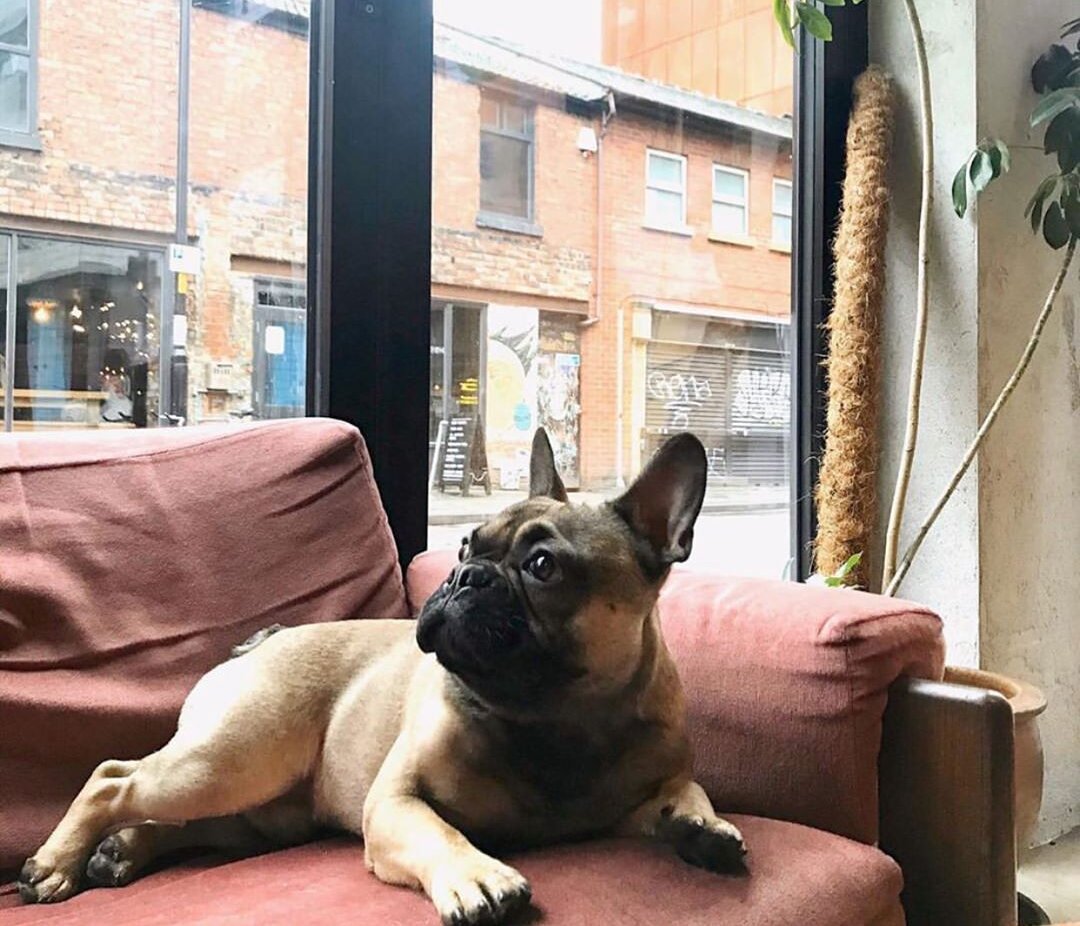 You'll never be unwelcome with a dog at Common.
With delicious food and drinks, this Edge Street hangout is the perfect spot for you and your pup to get some downtime. Common is known for its quirky artwork on the walls, which seems to change every time you go in, so you'll always have something to admire whilst you enjoy your food.
For bookings and more information, visit the Common website here.
The Wharf
Castlefield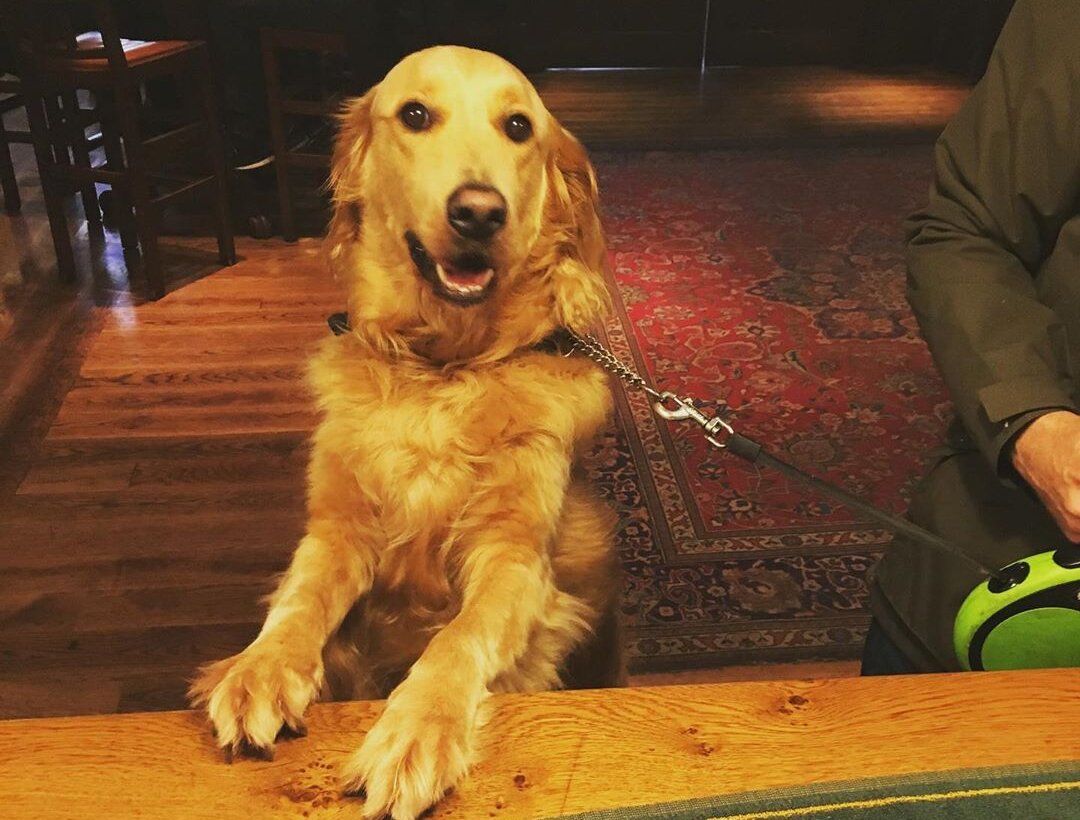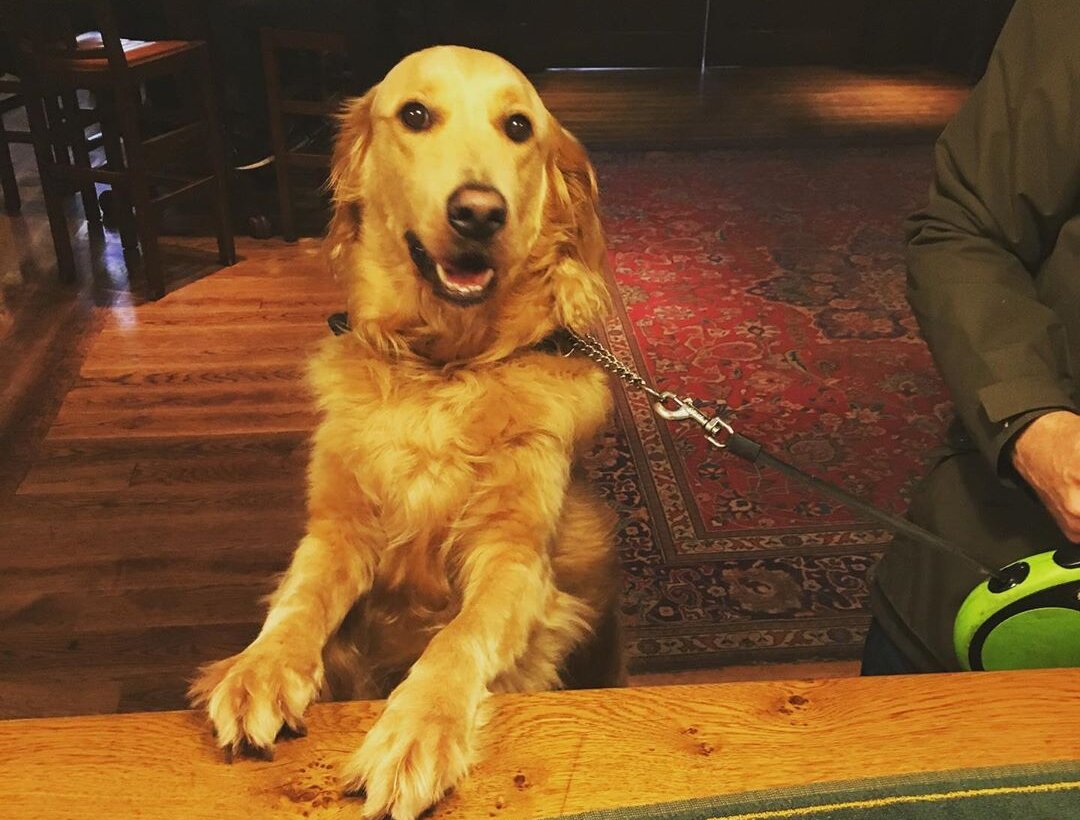 After a walk along the canal, there's no better place to make a pitstop with your pub than at The Wharf.
Even if the weather takes a turn for the worse and you can't sit in their amazing beer garden, you and your furry friend can head inside to the bar area, where food and drink is served all day.
For bookings and more information, visit The Wharf website here.
The Pen and Pencil
Northern Quarter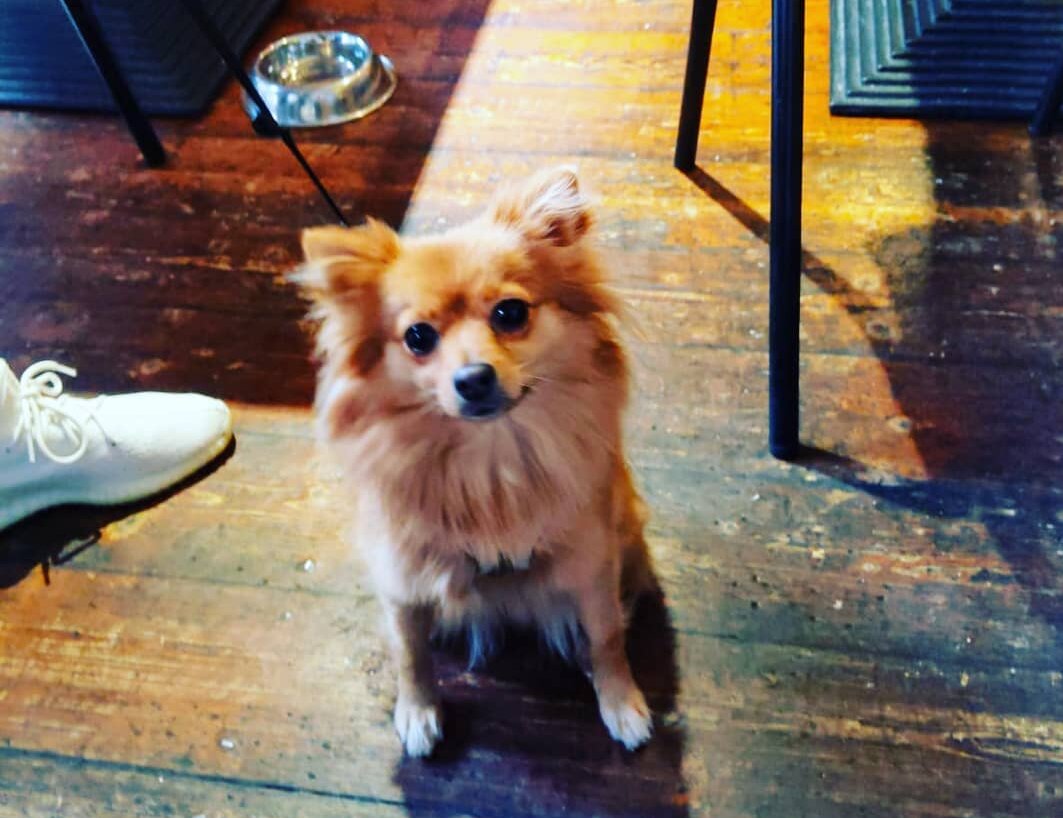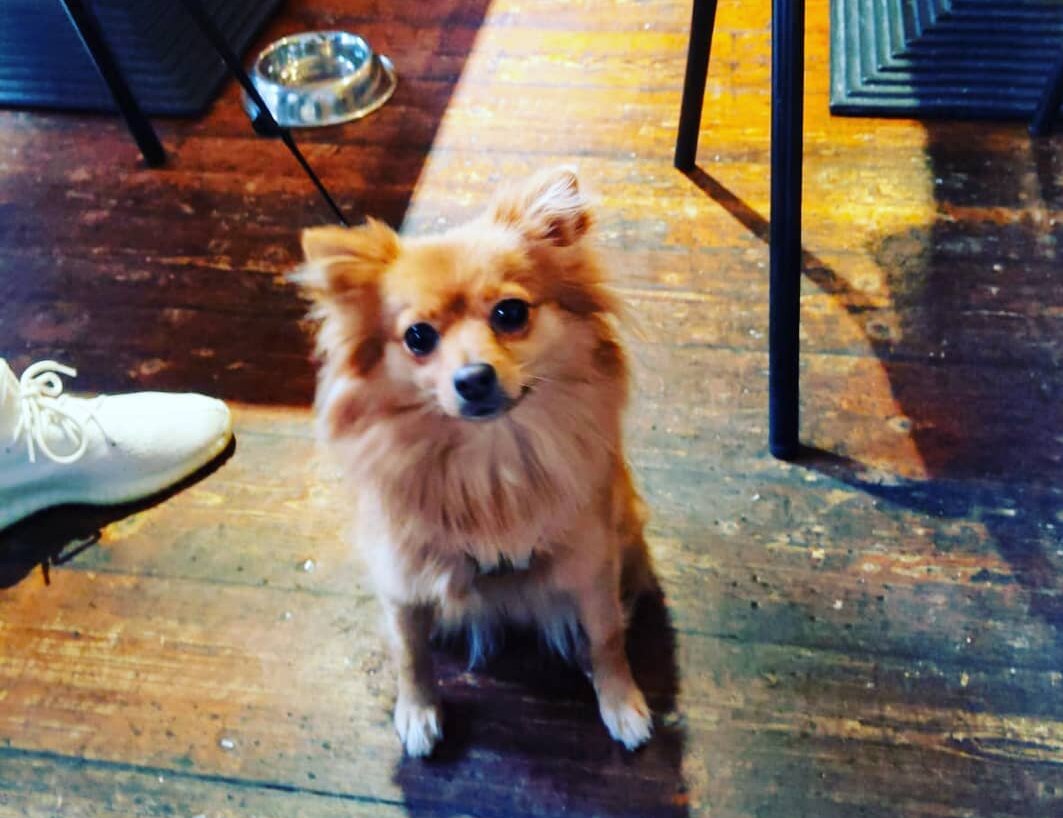 With food and drink served all day, from brunch and burgers, to healthy smoothies, beers, wines, spirits and bespoke cocktails, it's easy to see why The Pen and Pencil is such a popular Northern Quarter hangout.
It's also super dog-friendly too, so you and your pup can enjoy the relaxed environment together.
For bookings and more information, visit The Pen and Pencil website here.
Tariff & Dale
Northern Quarter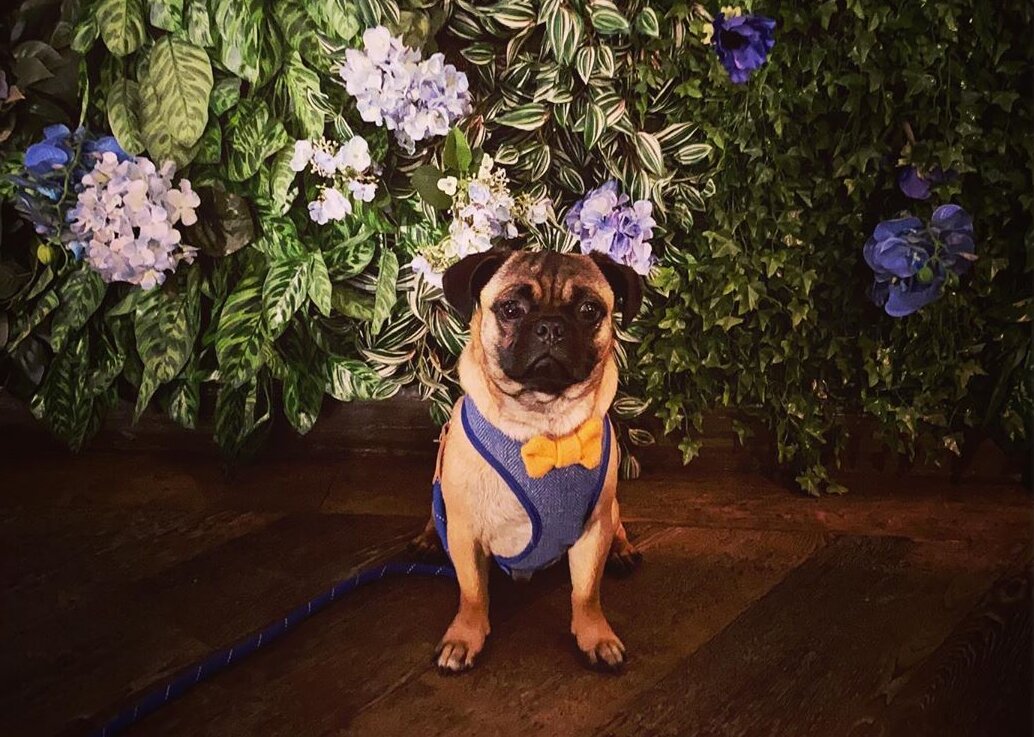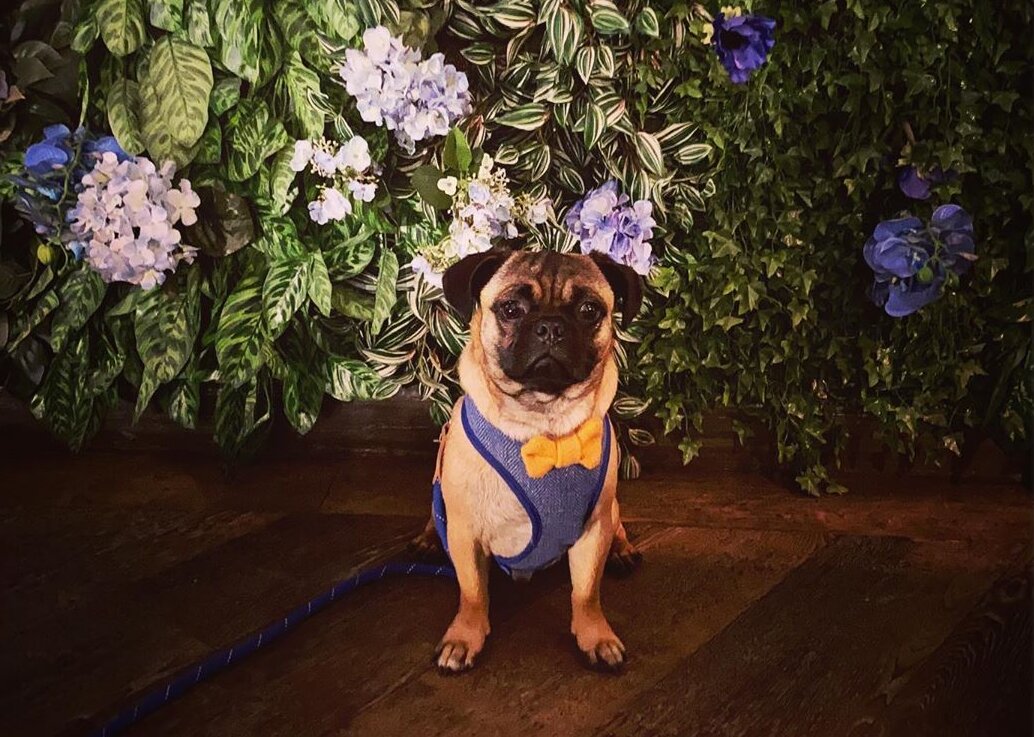 Serving up classic cocktails and British Beer in a building that is steeped in true Manchester history, Tariff and Dale offers you a tranquil environment to relax and enjoy some modern British food from the grill and sourdough pizza from the wood oven.
If all this wasn't enough, your four-legged friend is also welcome to soak up the history with you and will be greeted with a warm welcome by all the staff.
For bookings and more information, visit the Tariff & Dale website here.
Cottonopolis
Northern Quarter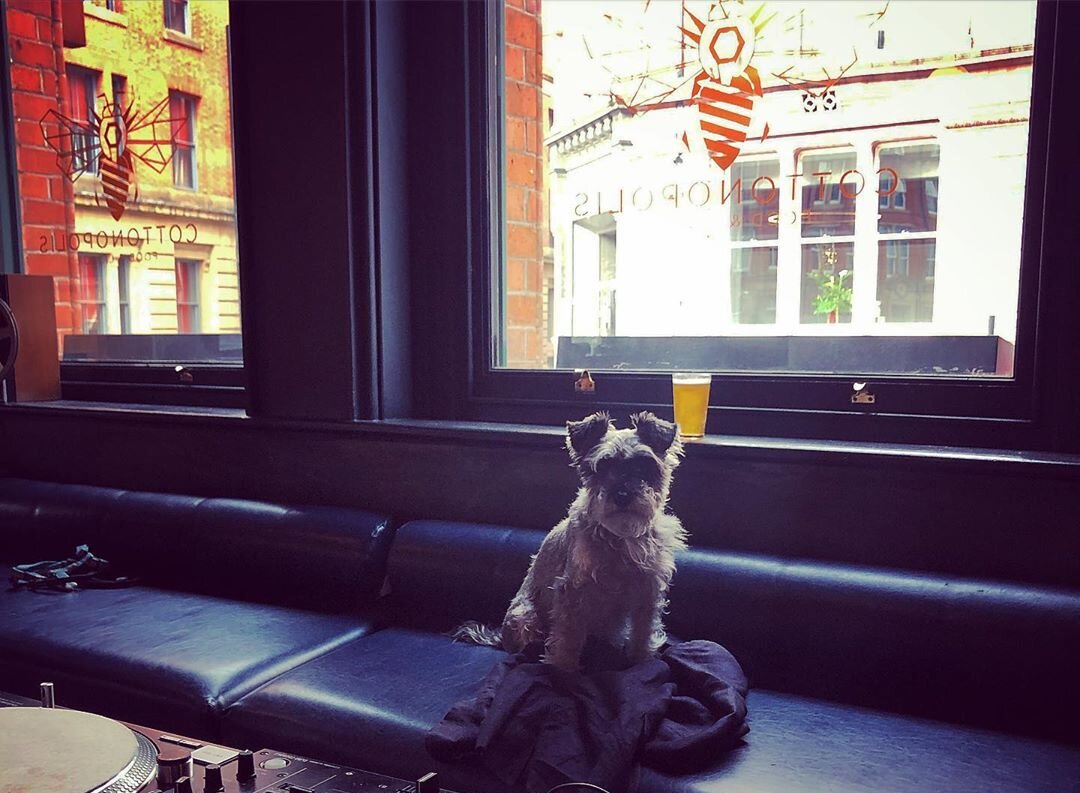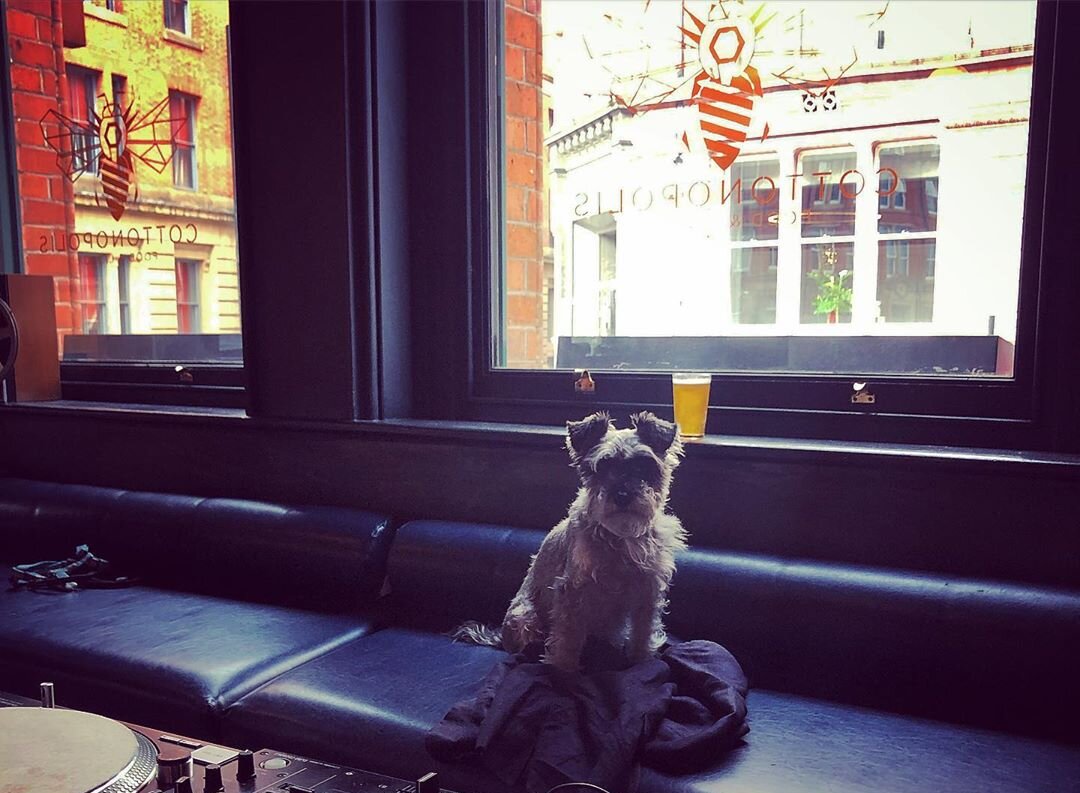 Cottonopolis is a lively warehouse-style venue with an Asian-inspired menu featuring tempura, katsu and steamed asian-style greens, and a bar that serves up every drink you can possibly imagine.
It's also a great place to take your four-legged friends as your dog is invited to enjoy the complete luxury along with you.
For bookings and more information, visit the Cottonopolis website here.
Rudy's
Ancoats & Peter Street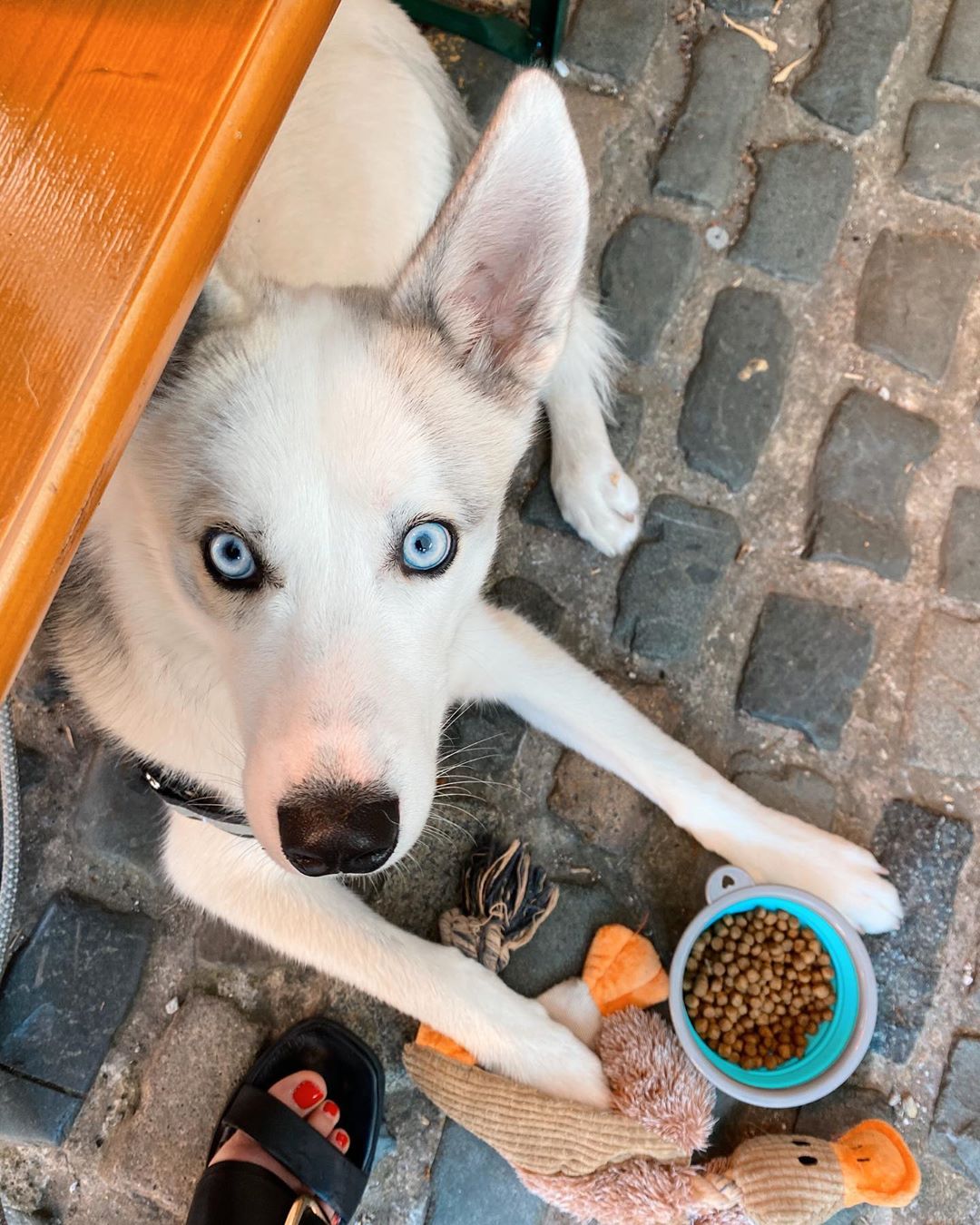 Rudy's is a relaxed, neighbourhood pizzeria that follows the traditions and artistry of pizza from Naples, and even better, your furry friend can join you while you tuck into an authentic and delicious pizza. The Ancoats location also features a newly-extended outdoor area, complete with canopy, meaning that you and your pup can sit comfortably outside and enjoy the atmosphere of Cutting Room Square.
For bookings and more information, visit the Rudy's website here.
The Refuge
Oxford Street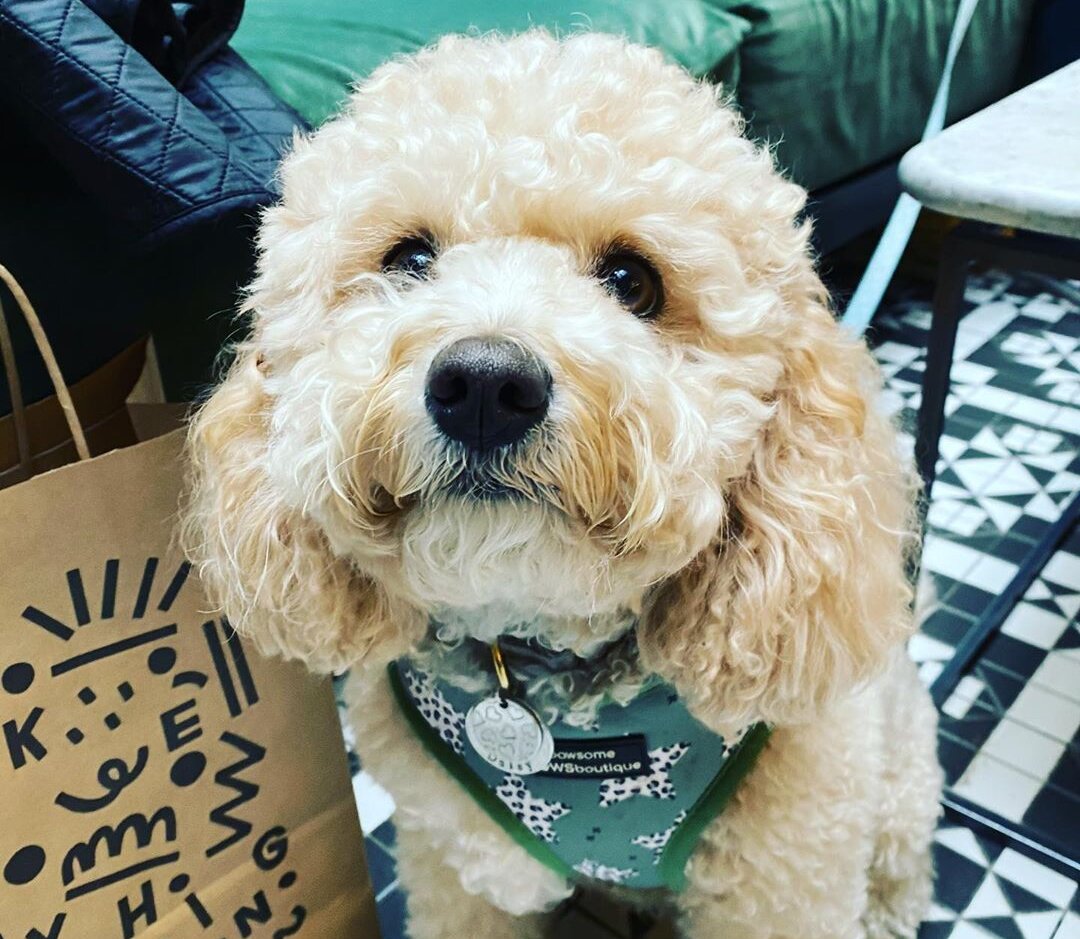 The Refuge is a public bar and dining room set in 10,000 square feet of breath-taking space at the iconic hotel on Oxford Street. Plus, four-legged friends are allowed in until 7pm daily, but if it's not a busy night, you can usually get away with them staying a little later.
Check out the Winter Garden area, which is full of trees, sofas and fairy lights.
For bookings and more information, visit The Refuge website here.
Cocoa Cabana
Ancoats & West Didsbury
Cocoa Cabana has gained a respected reputation for its artisan, additive-free chocolates, homemade cakes and chocolate afternoon teas. This place has it all, from delicious chocolates and a selection of cocktails, to a food menu with plenty of choice.
Your dog is also very welcome here and will even have a little friend for company in the form of resident dachshund, Frank.
For bookings and more information, visit the Cocoa Cabana website here.
The Font
New Wakefield Street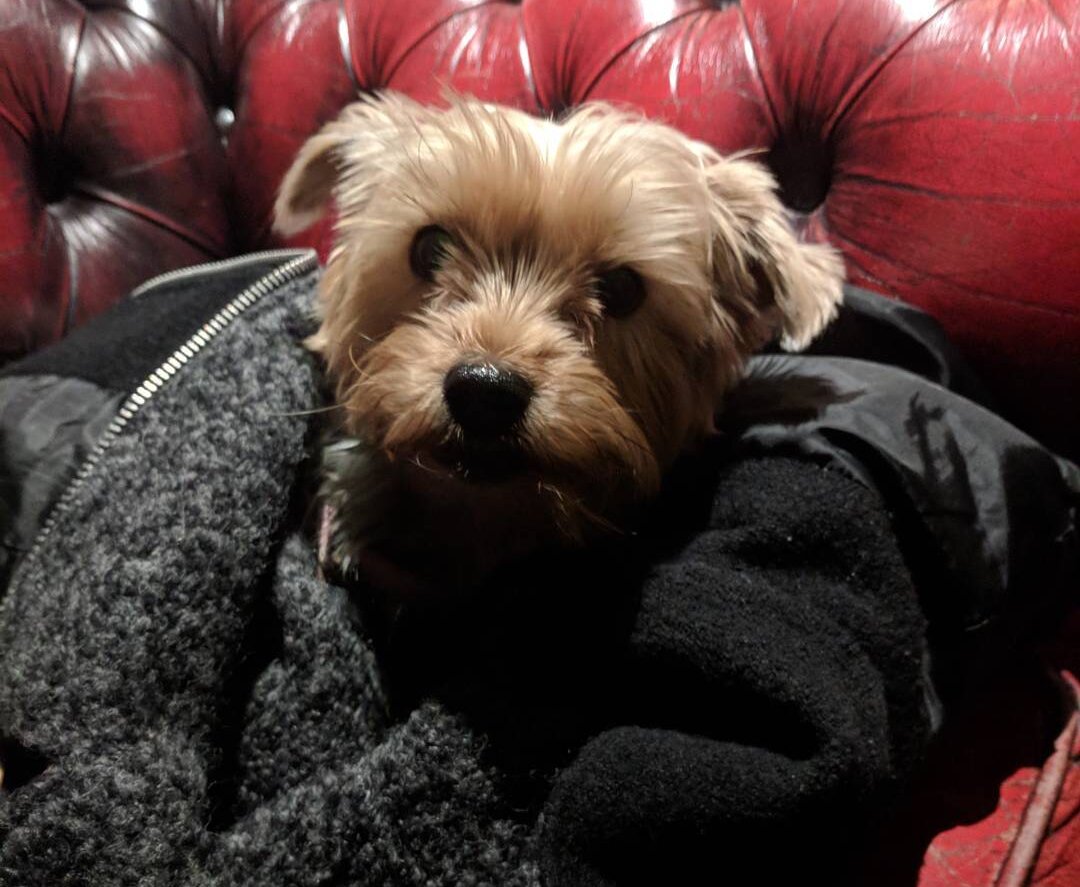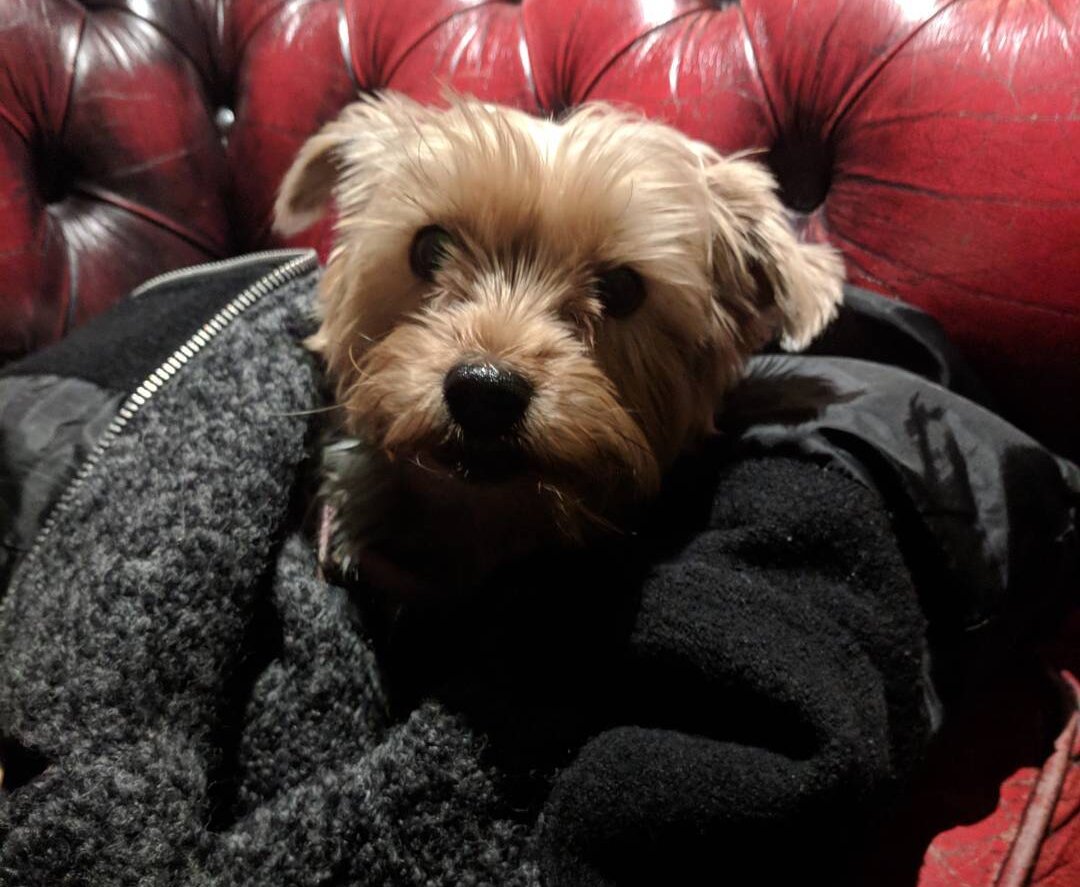 Craft beer, cocktails and hearty home-cooked food is always on the menu at The Font.
There's an outside terrace at the front and plenty of room inside for any size dog. Plus, they host regular events, ranging from pottery workshops, BBQs and dog-themed parties.
For bookings and more information, visit The Font website here.
Richmond Tea Rooms
Sackville Street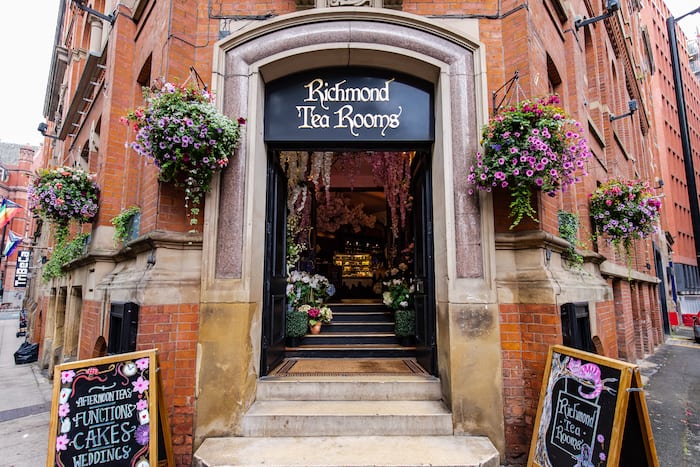 Inspired by the desire to enjoy an exquisite afternoon tea in the heart of the city centre, Richmond Tea Rooms' award-winning 'Alice in Wonderland'-themed dining experience is completed with freshly made sandwiches, cakes and treats.
Your pup can enjoy this unique dining experience with you as the tea room is super dog friendly and will greet your four-legged friend with a water bowl and a treat.
For bookings and more information, visit the Richmond Tea Rooms website here.
___
The COVID-19 pandemic may have taken its toll on industries of all shapes and sizes over these past few months, but supporting local/independent business has never been more important than it is right now.
Do your bit – support local.
The Manc is #BuzzingToBeBack – find out more about eats in Manchester here.