What's On
50 Windows of Creativity is closing out with an online auction next week
There's over 70 individually-designed pieces available from some of Greater Manchester's most beloved artists.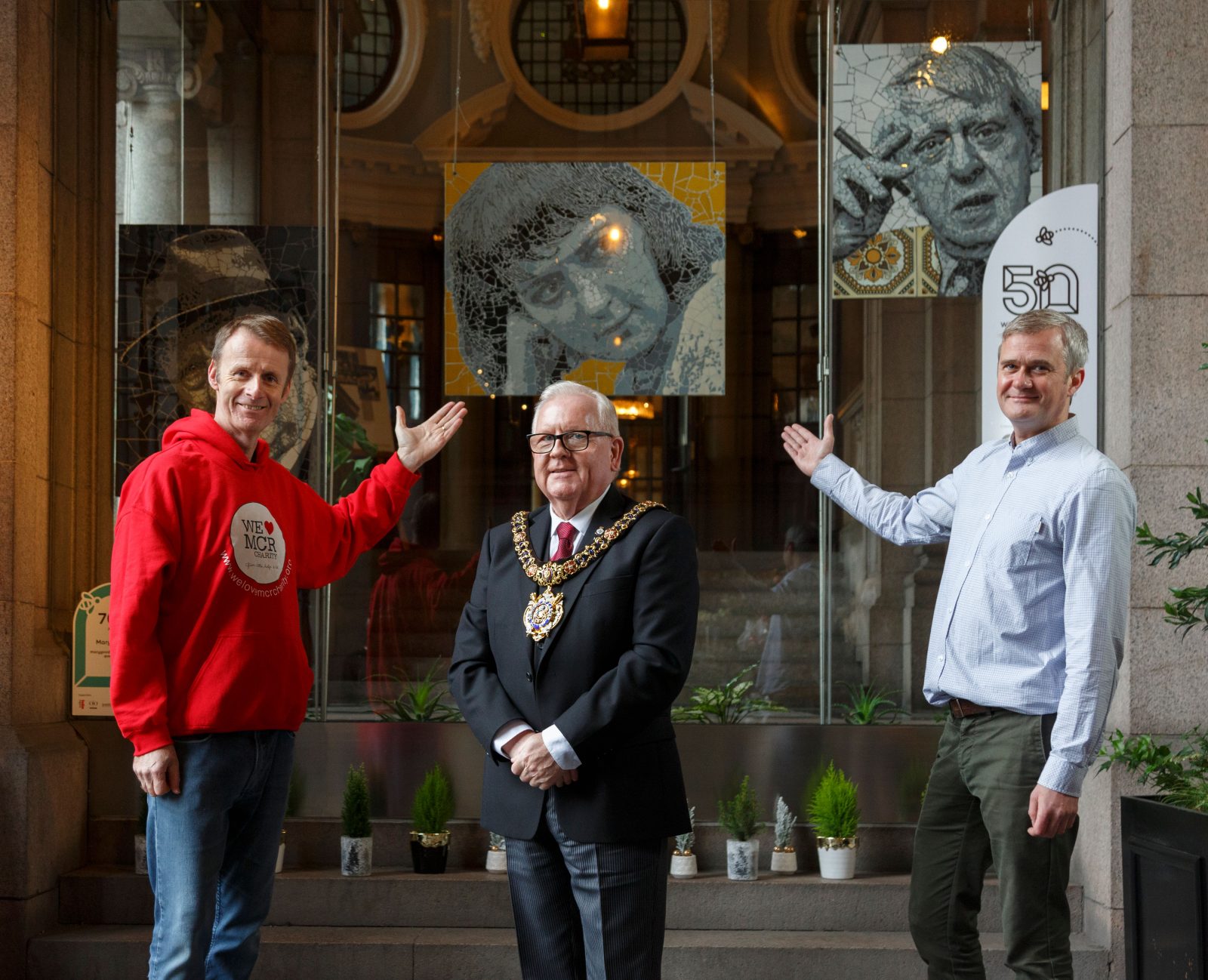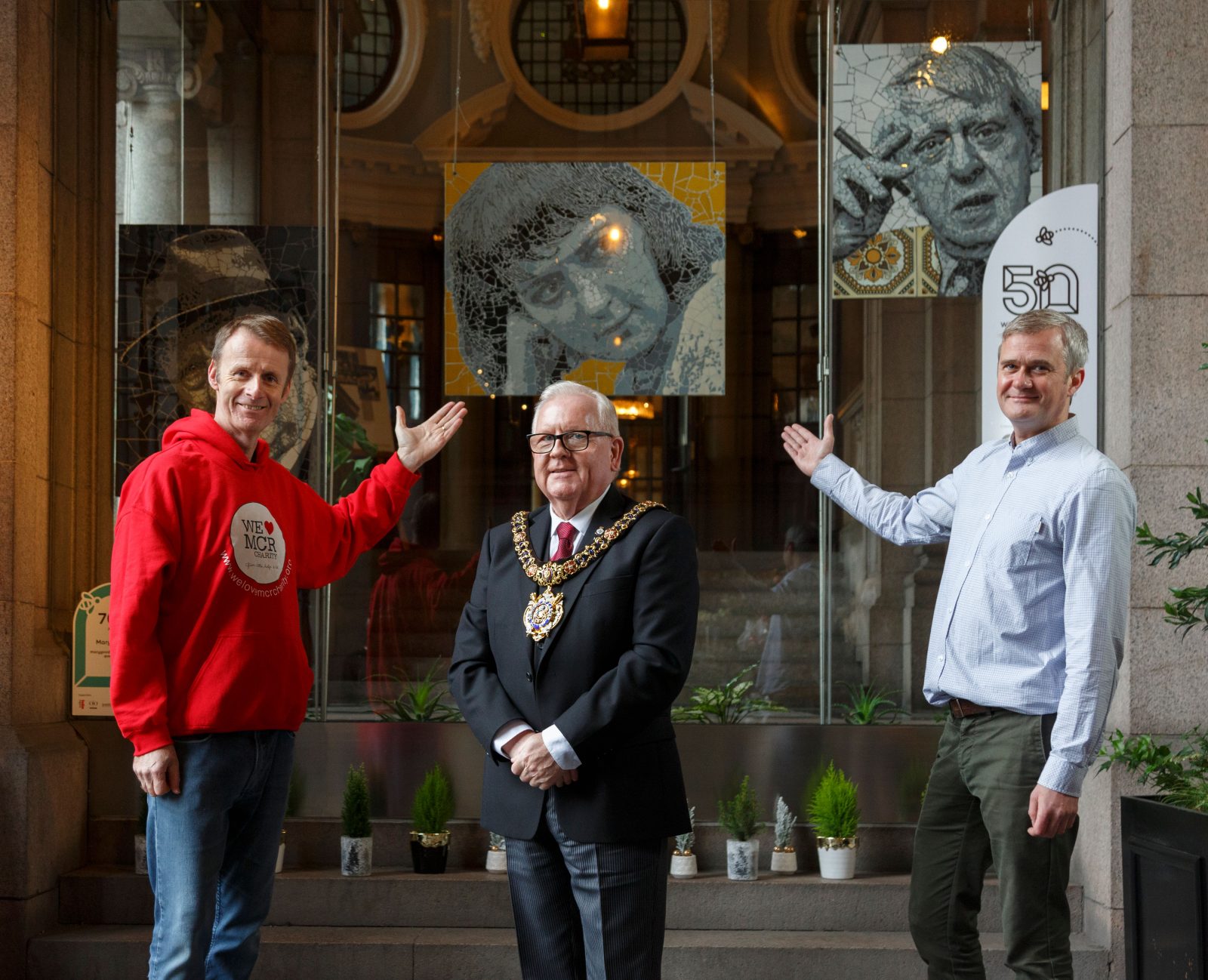 Manchester's innovative socially-distanced art trail is concluding next week with a festive finale to celebrate its successful run.
50 Windows of Creativity – which transformed Manchester into an art gallery to celebrate the city's rich creative culture and went on to inspire and entertain thousands of city centre dwellers during lockdown and beyond – is to stream the auction live from the Kimpton Clocktower Hotel on Thursday 17th December.
And on top of that, the trail has also been extended until Sunday 13th December too, giving Christmas shoppers and other visitors to the city the chance to 'window shop' the trail to discover their favourite makers and creators ahead of the auction.
Lucky bidders will then get the chance to win beautifully-poignant and memorable pieces of art to gift, self gift, or even donate.
At the auction – which will be hosted by auctioneer and TV personality, Charles Hanson – 72 individually-designed artworks, all created by Greater Manchester artists, will be under the Christmas spotlight, with proceeds from sales going to the talented artists, designers and makers involved in the trail, as well as The Lord Mayor of Manchester Charity Appeal Trust – We Love MCR Charity.
Charles Hanson will also be joined by auctioneer Caroline Hawley from TV's Flog It! and Bargain Hunt.

From spectacular Mancunian mosaics by Mark Kennedy and Mary Goodwin, and fine art from RP Roberts and Dreph, to stunning photography from award-winning Benji Reid, delicate craft from Kaper, and murals, sculptures and more, there is a piece of art for most people and most pockets.
Lots are estimated to go from just £30 up to £10,000.
Viewers will also be able to bid for an original one-off commission from some of the North West's most famous artists, including the opportunity to have a unique version of the 50 Windows artwork by iconic designer Trevor Johnson, as well as work by spoken word poet Tony Walsh, illustrator Caroline Dowsett, and a bespoke botanical commission from Charlotte Smithson, who will work with the winning bidder to create a custom piece to style a space, or create a site specific sculpture or installation.
With the online auction landing just one week before Christmas, organisers hope that bidders will be inspired to buy something extra special this year to support the city's creative community, which has sadly been hit so hard by the coronavirus (COVID-19) pandemic.
And of course, the We Love MCR Charity, which supports Manchester's disadvantaged communities and individuals.
Bidders can now view the auction catalogue and register to bid in the online auction here.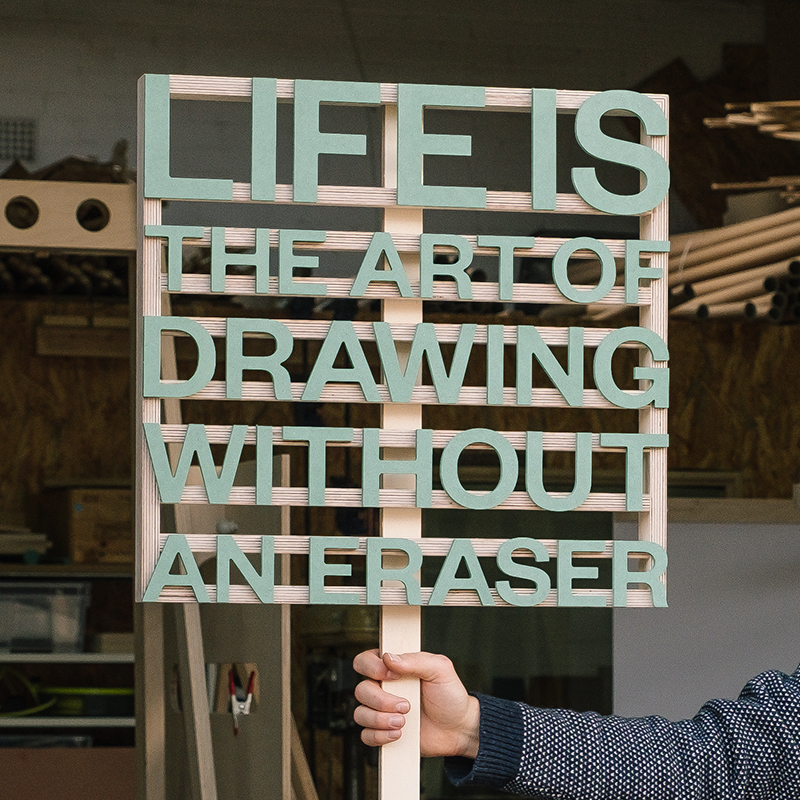 50 Windows of Creativity has been created by Wild in Art, in partnership with Manchester City Council.
The project is supported by event partners Auto Trader and Dandara Living, with other businesses including Hobs Repro, Ocean Outdoor, Jamieson Contracting, TfGM, and Kimpton Clocktower Hotel also stepping forward to support the project.
Speaking on his hosting gig, Charles Hanson – auctioneer and antiques expert on Bargain Hunt, The Antiques Road Trip and Flog It! – said: "I've been privileged to see many incredible objects 'under the hammer' and the 50 Windows of Creativity artworks will be no exception.

"This is a fantastic opportunity to own an original piece of art and show support for Manchester's artists, designers and makers, while also helping to raise funds to support the important work of the We Love MCR Charity."
Ben Reed – Head of Creative Development at Wild in Art – added: "We are delighted that 50 Windows of Creativity has enabled us to shine a light on Manchester's art and creative community [and] we would like to extend sincere thanks to everyone involved,
"Particularly the artists and makers who have worked so hard to create the displays and the auction pieces."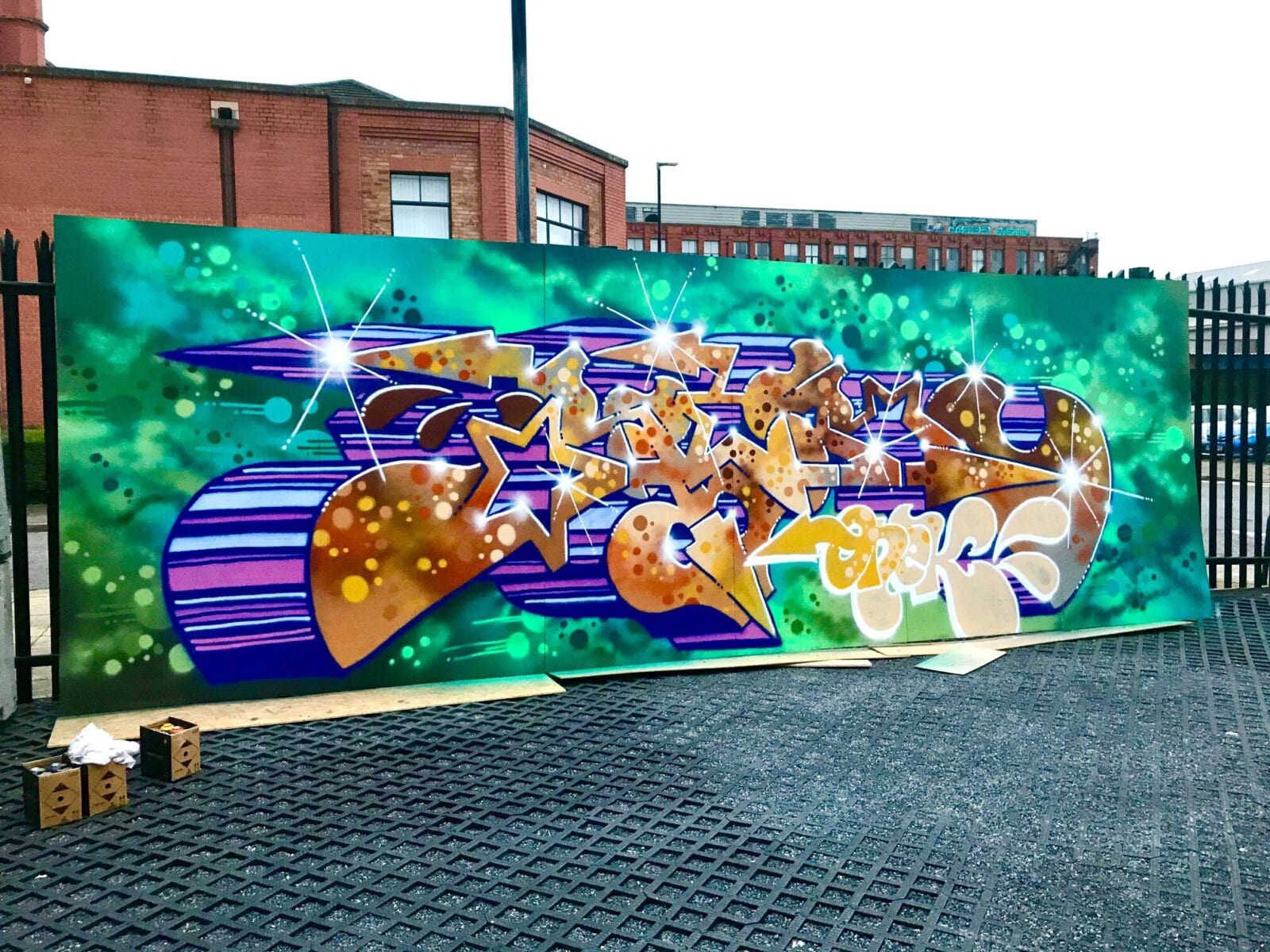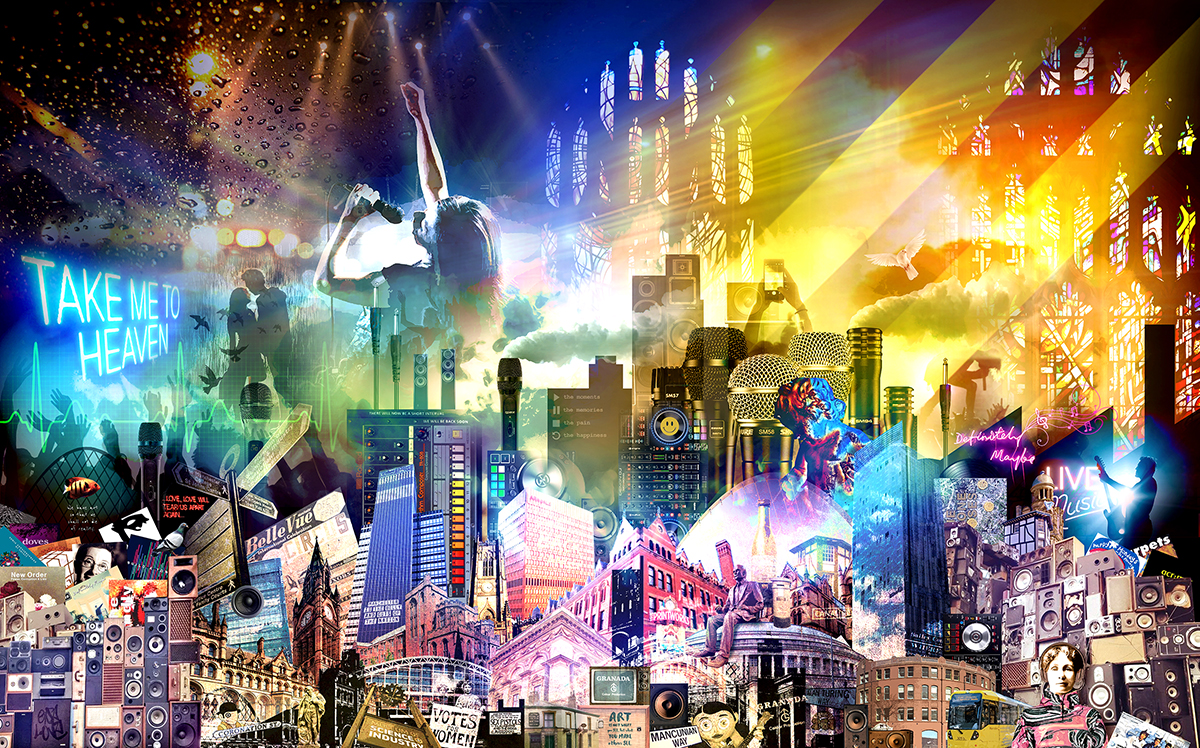 Councillor Tommy Judge – The Lord Mayor of Manchester and Chair of Trustees of We Love MCR Charity – said: "We are delighted to be chosen as the benefiting charity for the 50 Windows of Creativity auction.
"We Love MCR Charity supports disadvantaged communities and individuals to be the best they can be and the funds we receive from our partnership with 50 Windows of Creativity will go directly to improving lives here in Manchester."
Sharon Cameron – Regional Director Of Sales at Kimpton Clocktower Hotel – added: "We are extremely proud to have supported and played a part in this wonderful event and [are] looking forward to the auction being showcased in our beautiful recently-refurbished Ballroom".
___
The 50 Windows of Creativity Auction will take place on Thursday 17th December from 7pm – 11pm, and will be streamed live from the Kimpton Clocktower Hotel.
You can find more information via the Bee In The City website here.