What's On
7 cookery classes to take part in at Food Sorcery's 'foodiest weekend ever'
Here's just taster of what you can get stuck into at Food Sorcery this Half Term.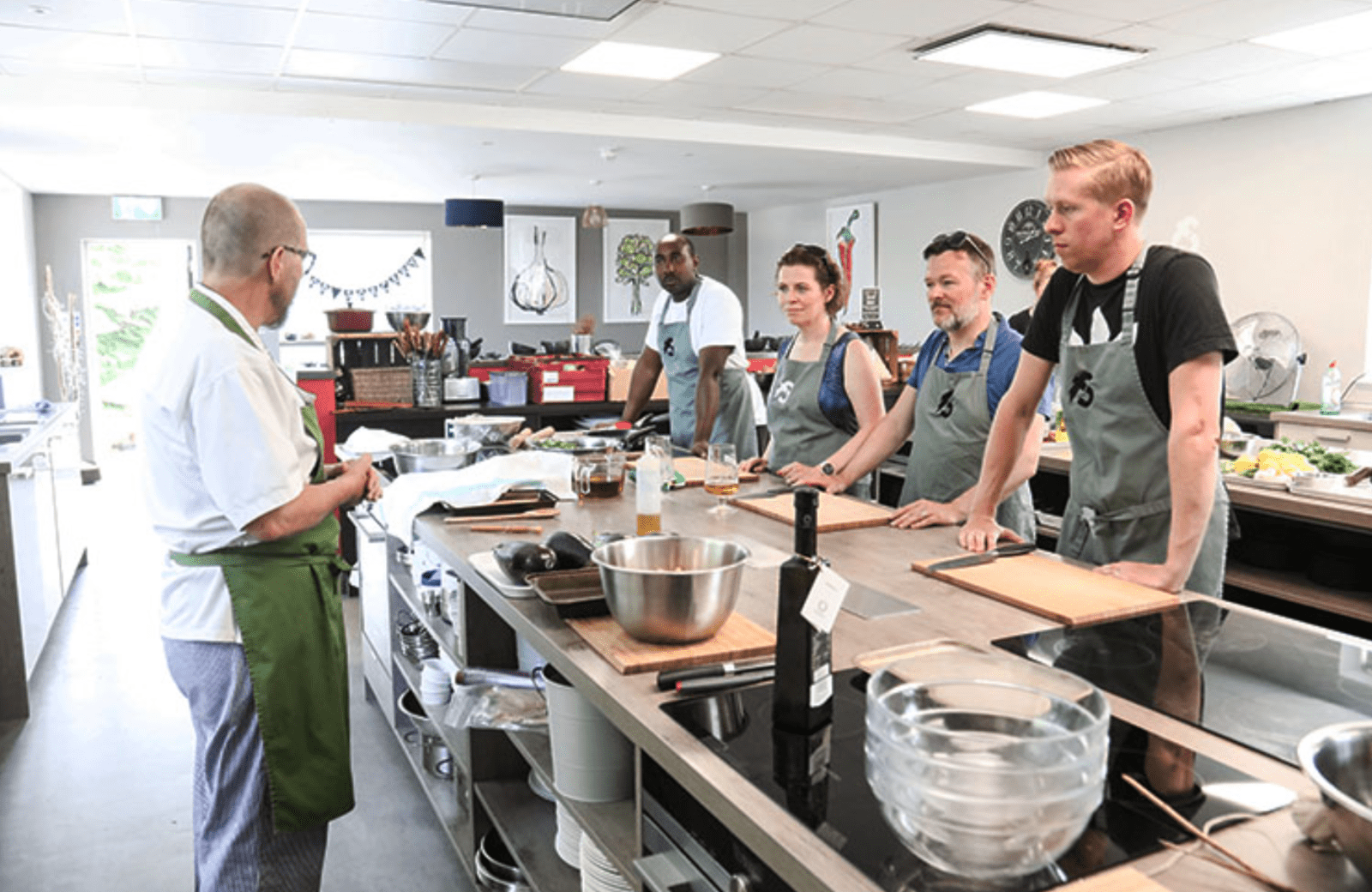 If you're looking to get stuck into something a little different to kick off October Half Term, then this cookery school in Didsbury has got you covered.
Food Sorcery is hosting its "foodiest weekend ever" this Saturday and Sunday.
If you're unfamiliar with what Food Sorcery is all about, then down at the school, they host a range of classes – run by a team of professional chefs, all with their own specialist areas of expertise – to give you the opportunity to learn how to create your own restaurant-quality food from scratch at home.
Under the guidance of Food Sorcery's professionals, you can try your hand at a whole host of cuisines, with everything from Japanese and Sri Lankan, to Thai, Italian and French on the menu.
All classes there are designed to be just as fun as they are informative.
But what exactly makes this Saturday 23 and Sunday 24 October the cookery school's "foodiest weekend ever" then? Well, that's because its playing host to Food Sorcery's most diverse set of classes yet, with the broadest range of ingredients than ever before.
If you were to travel to all the destinations from around the world that are on this weekend's cooking agenda, then it would tally up to being over 25,000 miles – not bad for two days in the kitchen, right?
The jam-packed culinary weekend starts on Saturday in Korea, then visiting Peru with Japanese influences, before going onto a proper Gastropub Sunday lunch in the UK and finally finishing off in the Gujarati region of India to close the weekend.
All you'll need to do is pick your favourite and join in.
Fancy it then? Here's just taster of the classes you can stick your name down for.
___
Korean Cookery Class
Saturday 23 October
1pm – 4pm | £85
Korean food is some of the healthiest on earth, with an emphasis on vegetables, meats cooked simply and without much oil. It looks beautiful and and is perfect for tasty suppers, so this class offers a mixture of demonstration and hands-on cookery to help you prepare a selection of authentic dishes.
Find more here.
Nikkei Cookery Class & Meal
Saturday 23 October
6pm – 10pm | £95
Did you know that Peru has the largest Japanese population outside of Japan itself? This has lead to a fusion of Japanese traditions and Peruvian ingredients, known as Nikkei cuisine – a delicious combination which has influenced chefs everywhere.
This cookery class led by chef Jan Cron brings many of the special cooking techniques to your plate, an explosion of delicate flavours to create something wonderful.
If you love Japanese food and would like to try something new, then this is the class for you.
Find out more here.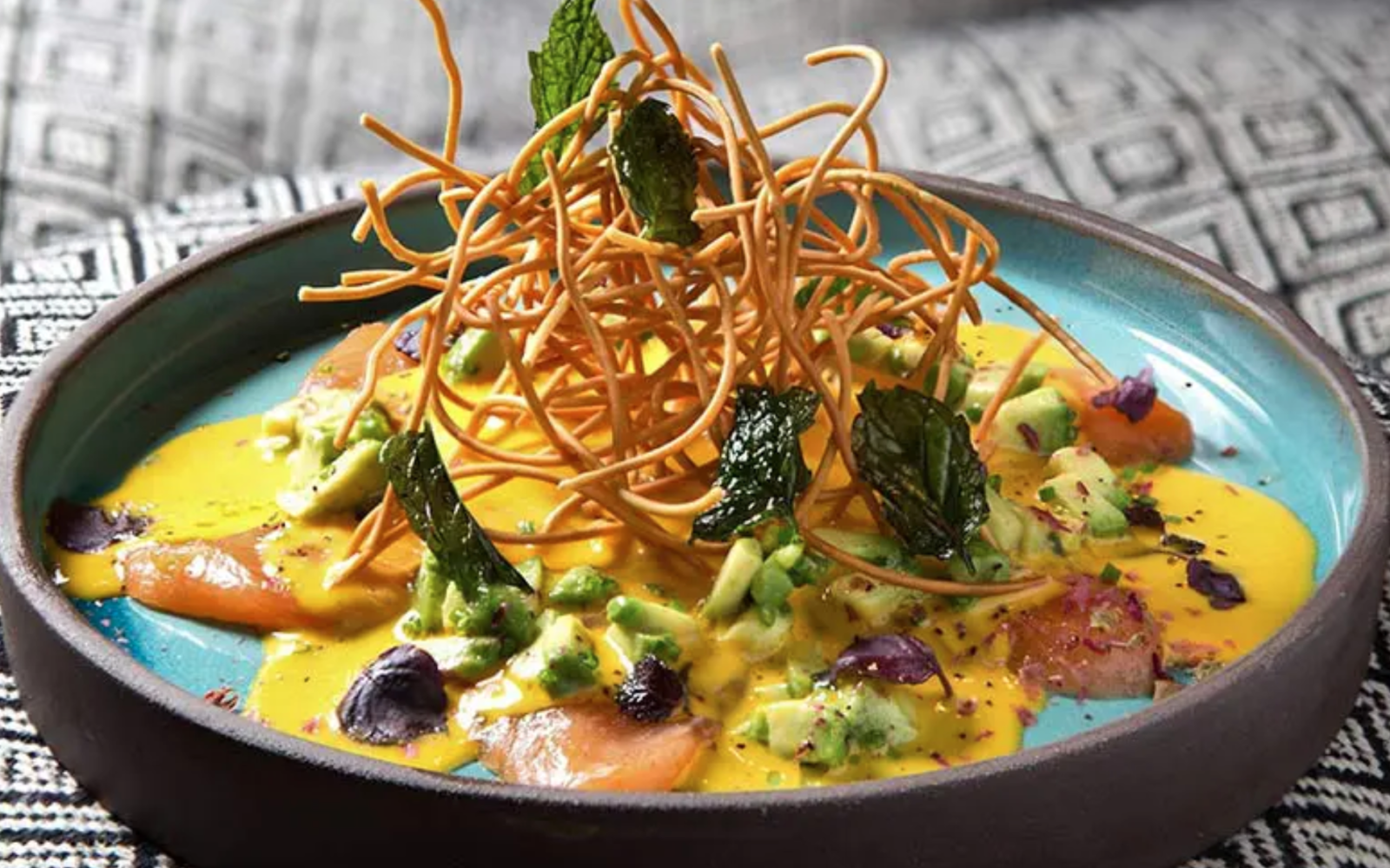 GastroPub Cooking Together
Sunday 24 October
12pm – 3:15pm | £140 (for two people)
A gastropub is a hybrid pub, bar, and restaurant, and during this cookery class, you'll not only take advantage of the chef's skills showing you how to make pub classics, but also Food Sorcery's extensive bar and fantastic wine list.
'Cooking Together' evenings are the perfect blend of meal out and cookery class – "sociable foodie fun".
Find out more here.
Indian Gujarati – Vegetarian Class & Meal
Sunday 24 October
4:30pm – 8:30pm | £95
Gujarati vegetarian cuisine originates from Western India and is typically served as a thali – which literally means 'full plate of food' – so the dishes cooked during this class are all vegetarian, and simultaneously and distinctively sweet, salty, and spicy.
Chef Nina will introduce curries that many will not have tried before, as well as variations of the firm favourites like dhals and chapatis – be prepared to try something different.
Find out more here.
If you're keen to keep on going, then the fun doesn't just stop at the weekend as there's a handful of other classes carrying on throughout half term week too.
Here's just a few more to get stuck into.
Tastes of Thailand Cookery Class
Thursday 28 October
7pm – 10pm | £85
Thai cuisine is one of the tastiest foods on the planet, if you ask us – It's fresh, healthy and potentially mind-blowingly spicy.
At this cookery class – which is a combination of hands-on cooking and demonstration – authentic ingredients are readily available, and the professional chef will explain where and how to source them as you explore the amazing flavours that can be achieved using traditional techniques.
Find out more here.
Middle Eastern Cooking Together
Friday 29 October
7:15pm – 10:30pm | £140 (for two people)
Middle Eastern cuisine is quite-rightly now getting the adoration it deserves, so at this class, you can be inspired with the history and flavours of wonderful dishes, from fabulous falafel that can be used as part of a mezze platter, a light lunch, or a starter to perfect pillowy pilaf that can be the centre piece of a feast and varied with different flavours throughout the year.
'Cooking Together' evenings are the perfect blend of meal out and cookery class – "sociable foodie fun".
Find out more here.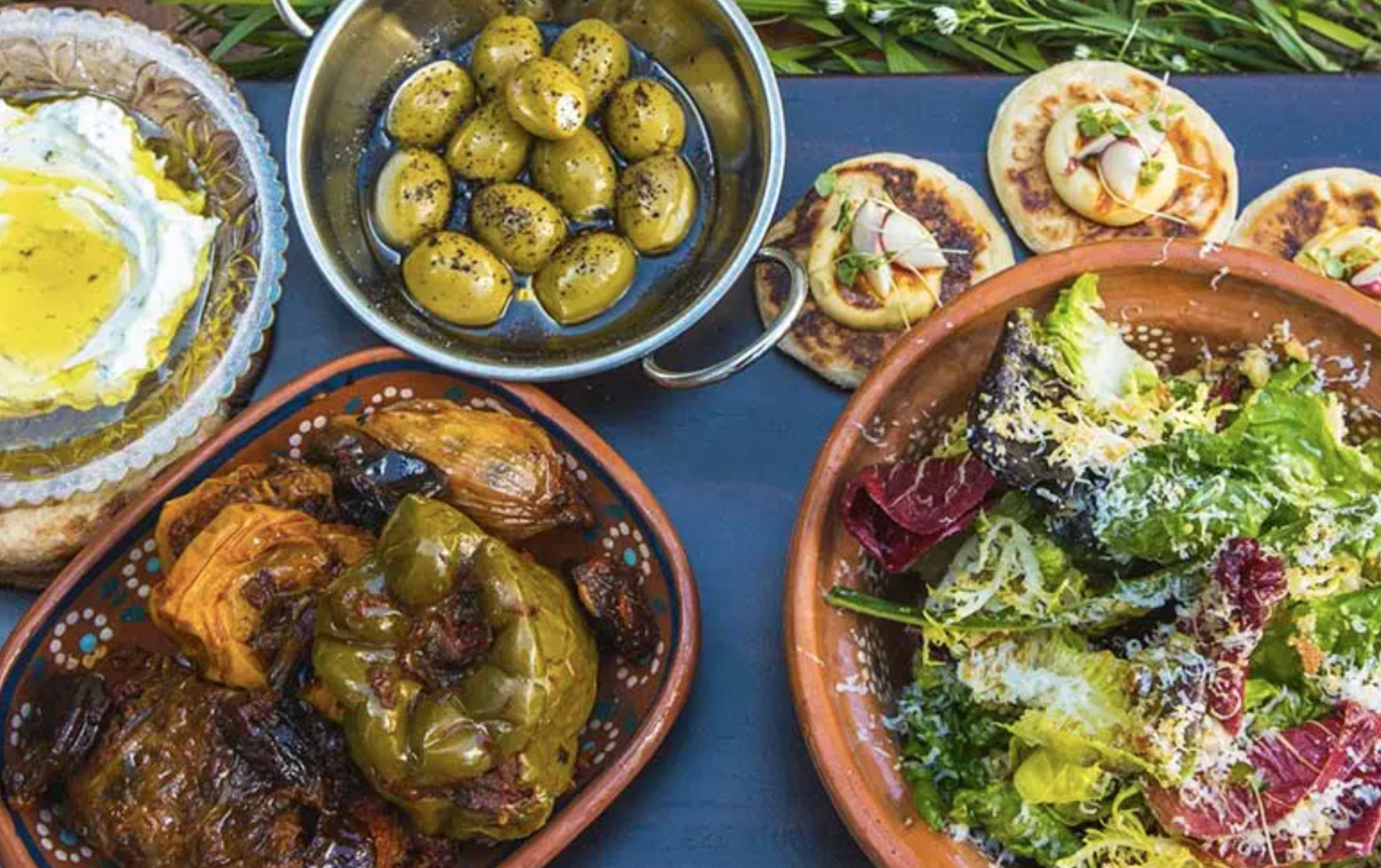 Featured Image – Food Sorcery