What's On
A 'magical' chocolate factory experience is opening at the Trafford Centre
The Chocolate Factory lets you take a trip through different worlds "filled with new discoveries".
This article contains affiliate links.
An immersive chocolate factory experience is opening at the Trafford Centre today, and it's ready to make all your "sweetest dreams come true".
After enjoying success in Madrid, Barcelona, and London, The Chocolate Factory has now made its way over to us in Manchester, and it's described as being a "theatrical candy-themed experience" where you'll get to explore a variety of colourful rooms, take some magical selfies, and most-importantly, satisfy your sugar cravings and eat some delicious sweets.
Set on the ground floor of the iconic shopping centre, The Chocolate Factory lets you take a trip through different worlds, with every room "filled with new discoveries".
According to the description for the event – which is organised by events company, Fever – during your stay in this "unique wonderland", you'll visit a variety of rooms with all kinds of Instagrammable themes.
Some of the rooms include the Chocolate Town, the Cupcake Room, the Ball Pit, and Cloudland.
Each room is full of selfie opportunities and countless enchanting backdrops.
Finally, you'll arrive inside the show-stopping Chocolate Factory itself, where you can tuck into all the tasty treats you've been admiring throughout the tour.
Think chocolates, lollipops, gummy bears, and so much more.
The Chocolate Factory experience is a fully-accessible event, is ideal for people of all ages, and will be open every Friday, Saturday, and Sunday throughout March and April.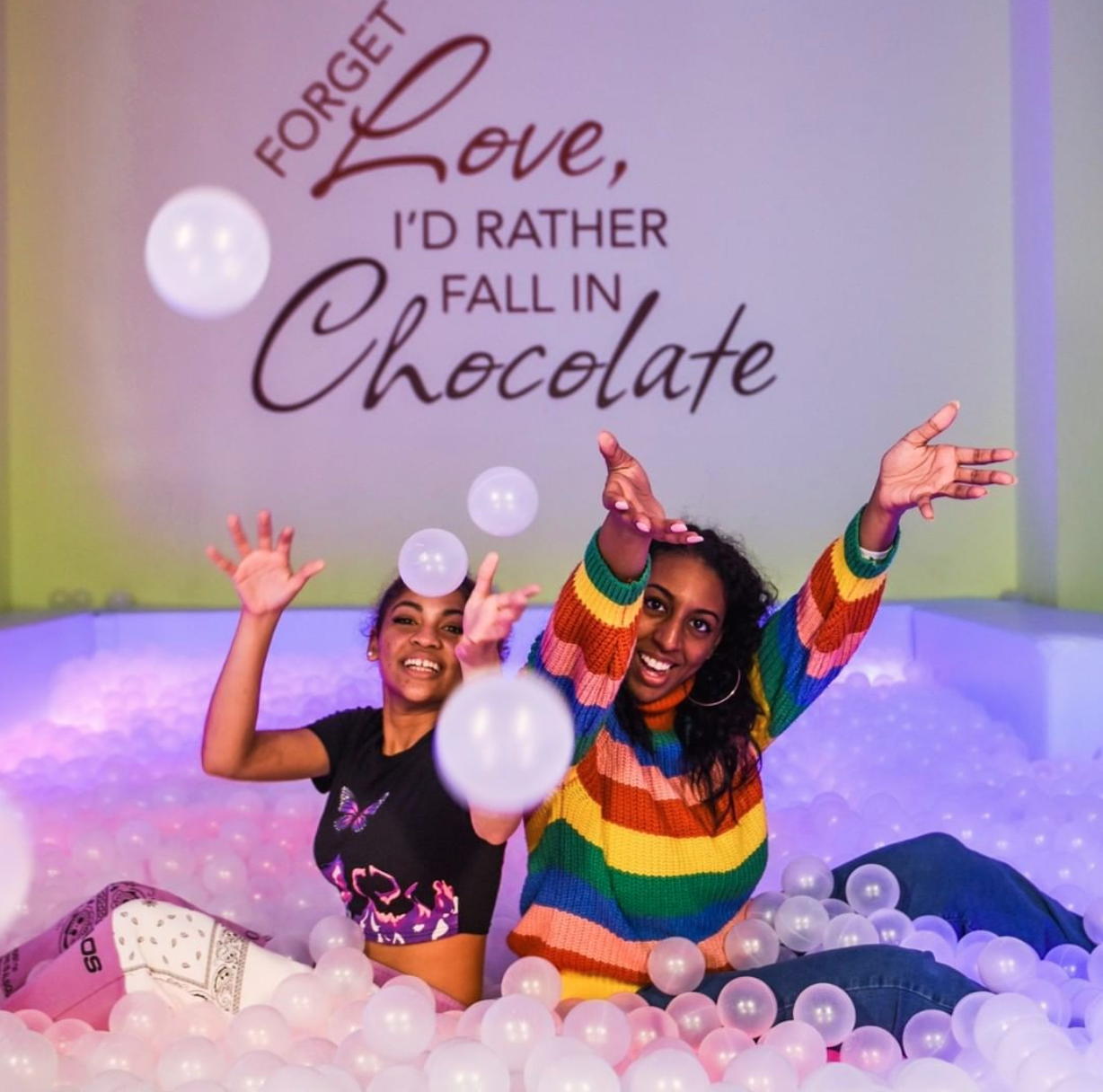 While children under 12 must be accompanied by an adult, there's free entry for children under two, and tickets are now available for both children and adults starting at £13.50, as well as a number of family and group bundle offers.
You can find more information, and book tickets here.
Featured Image – The Chocolate Factory