What's On
Escape To Freight Island has just announced it's 'next stage of evolution' at Depot Mayfield
'The Ticket Hall' will open at Depot Mayfield on Friday 30th October.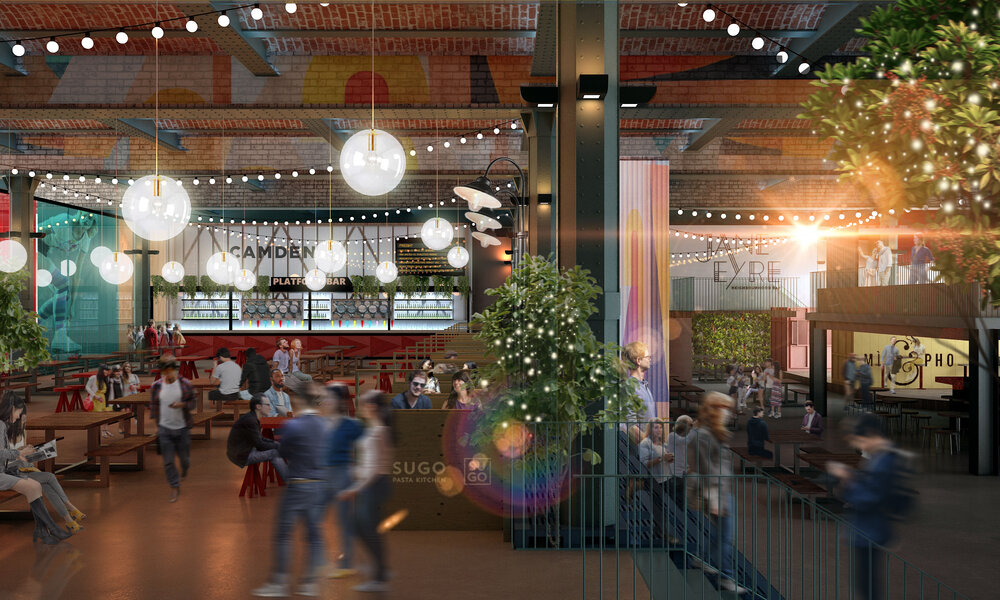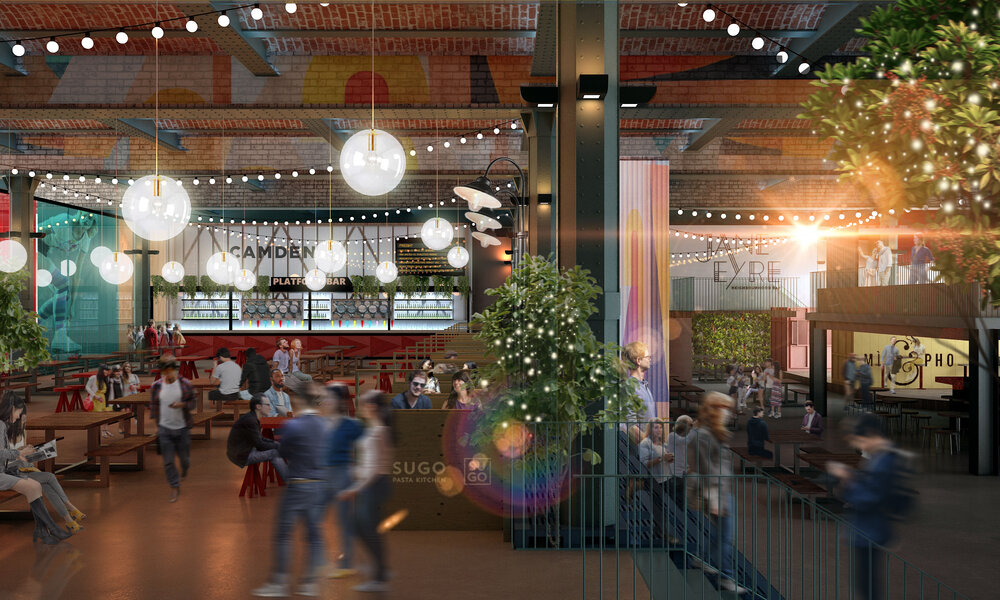 Manchester's newest social experience Escape to Freight Island has just announced its 'next stage of evolution' at Depot Mayfield.
After what has been the monumental success of the summer, the team behind Escape to Freight Island – currently housed at Depot Mayfield – are "proud to announce the true vision for this unique urban destination" with the addition of 'The Ticket Hall'.
The Ticket Hall is the next chapter of Escape to Freight Island's story, which started with the extraordinary arrival of Platform 15 – the original outdoor area that opened in the summer – and from Friday 30th October, will see a whole host of new food vendors descend on the venue and take over the industrial indoor space.
The fully-heated new opening will feature table seating, a wine shop, bars and a bike cloakroom.
The Ticket Hall is positioned underneath the original and striking roof structure within Depot Mayfield, and will see the vision for Escape to Freight Island unfold into a sprawling indoor market, which captures the atmospheric charm of the imposing building.
Food vendors joining the original and much-loved Baratxuri, Voodoo Rays, Patty Queen and Madre will be:
Sugo Pasta Kitchen – The critically acclaimed Manchester-born pasta restaurant that takes its inspiration from its deep-rooted southern Italian heritage.
Mi & Pho – The award-winning family-run restaurant, which will offer authentic Vietnamese dishes.
Plant Grill – A vegan offering of modern cuisine created by Dan Hope of Fire Bird Hope and
Krum fame.
El Boleto – A San Sebastian-style Deli selling small plates and the freshest
produce to enjoy at home or on site.
The Jane Eyre – A cocktail bar serving classic drinks with a twist.
The Ticket Hall will have two tap rooms – Camden Town and Pomona – serving a tasty range of beers, plus the independent wine shop Forever Changes will add to the market takeaway vibes.
Another addition to the multifaceted urban space, and a first for the city of Manchester, is a bike cloakroom, which is brought to Escape to Freight Island in partnership with world-renowned cyclewear brand Rapha, and it will enable visitors to safely park their bikes while they enjoy the full experience.
Co-creator Luke Cowdrey said: "When we launched Platform 15 at Escape to Freight Island this summer, we created one of the most forward-thinking venues of its time, in this country. It's a place of positivity; somewhere that people can safely meet with their family and friends and experience some of the most beautifully crafted food and drink with world-class entertainment.
"The Ticket Hall is the next phase in our long and interesting journey developing Escape to Freight Island."
James Heather – Development Director at U+I for the Mayfield Partnership – added: "The extraordinary success of Escape to Freight Island this summer has underlined Mayfield's role as an outstanding location for culture and entertainment.
"With Freight Island expanding further into Depot Mayfield, we're excited to welcome yet more visitors to enjoy this distinctive space and contribute to the soulful regeneration of Mayfield."
The site will continue to operate with the world-leading Safe + Social Manifesto.
The Safe + Social Manifesto means Escape to Freight Island has been designed as a space where you are able to socialise safely with your party, maintain social distance from others, and remain alert to the risks of coronavirus (COVID-19), while being part of the overall urban festival atmosphere.
Platform 15 is also set to change, with more information on this to be announced soon.
You can find more information and book tickets via the Escape to Freight Island website here and you can follow Escape to Freight Island on Facebook, Twitter and Instagram.