What's On
Everything happening at Manchester International Festival 2023 – inflatable sculptures, coin treasure hunt, and more
MIF23 will take over Manchester city centre from Thursday 29 June - Sunday 16 July.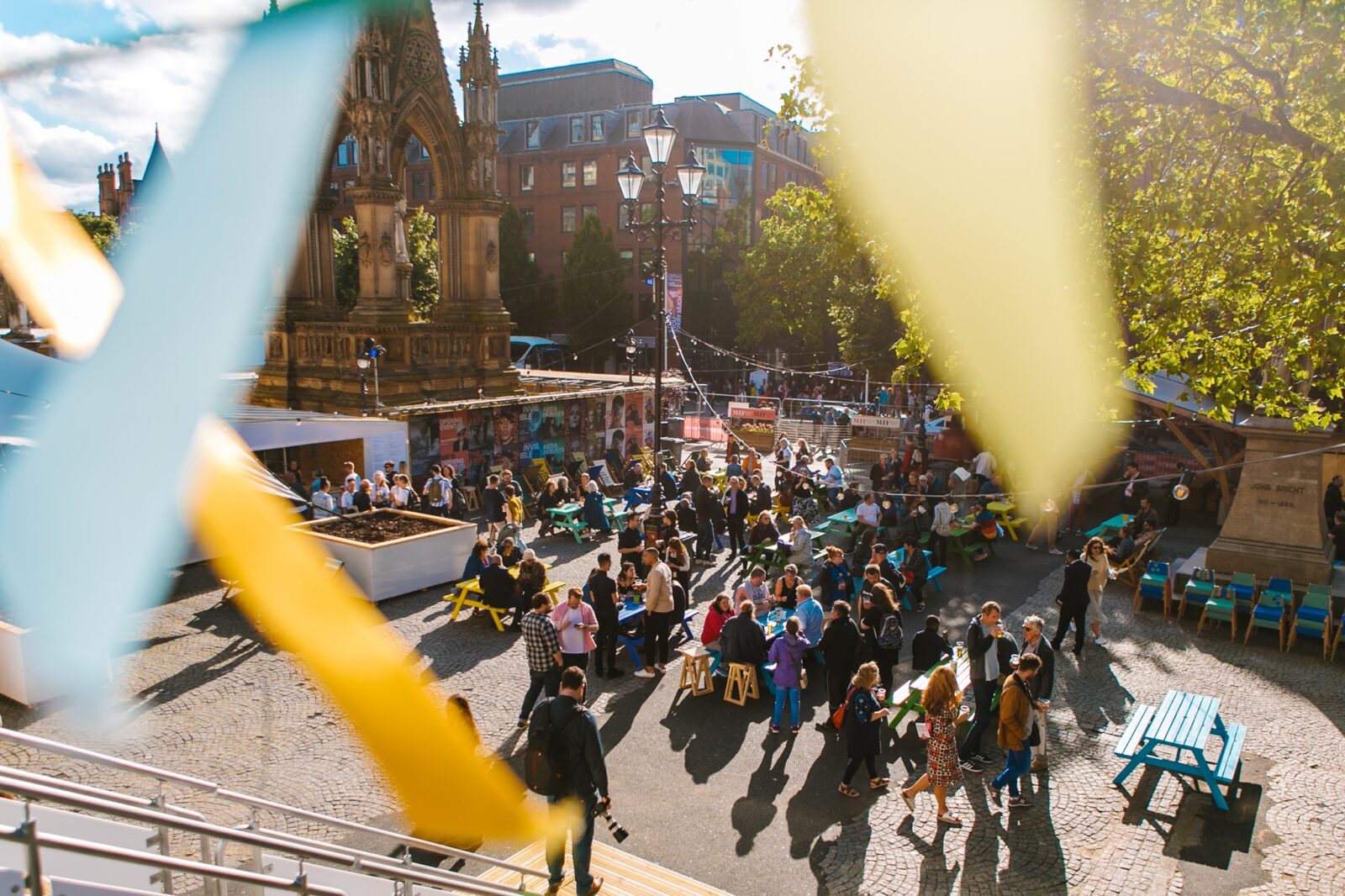 Manchester International Festival (MIF) officially kicks off for 2023 today, and there's something for everyone on the jam-packed lineup.
MIF is always a highlight in the Manchester annual events calendar.
The popular arts and culture event will be taking over multiple venues and spaces across the city for the next two weeks – with everything from inflatable sculpture art installations, a city-wide coin treasure hunt, and talks and performances from some famous local and international names to look forward to.
This year's festival is set to run until Sunday 16 July, and showcase original new work from artists across the globe.
For the first time ever, visitors to MIF23 this year will also be able to see an event taking place inside the groundbreaking new £210 million Factory International theatre and arts venue – to be officially known as Aviva Studios – ahead of its official opening in October.
The warehouse-style space will be filled by psychedelic inflatable sculptures, designed by Yayoi Kusama – with her exhibition You, Me and the Balloons making a centrepiece for MIF23.
Other venues set to showcase works on the festival's lineup this year include John Rylands Library, Mayfield Park, and the National Football Museum.
Works will also be showcased in cultural spaces like HOME, the Whitworth, and Contact theatre.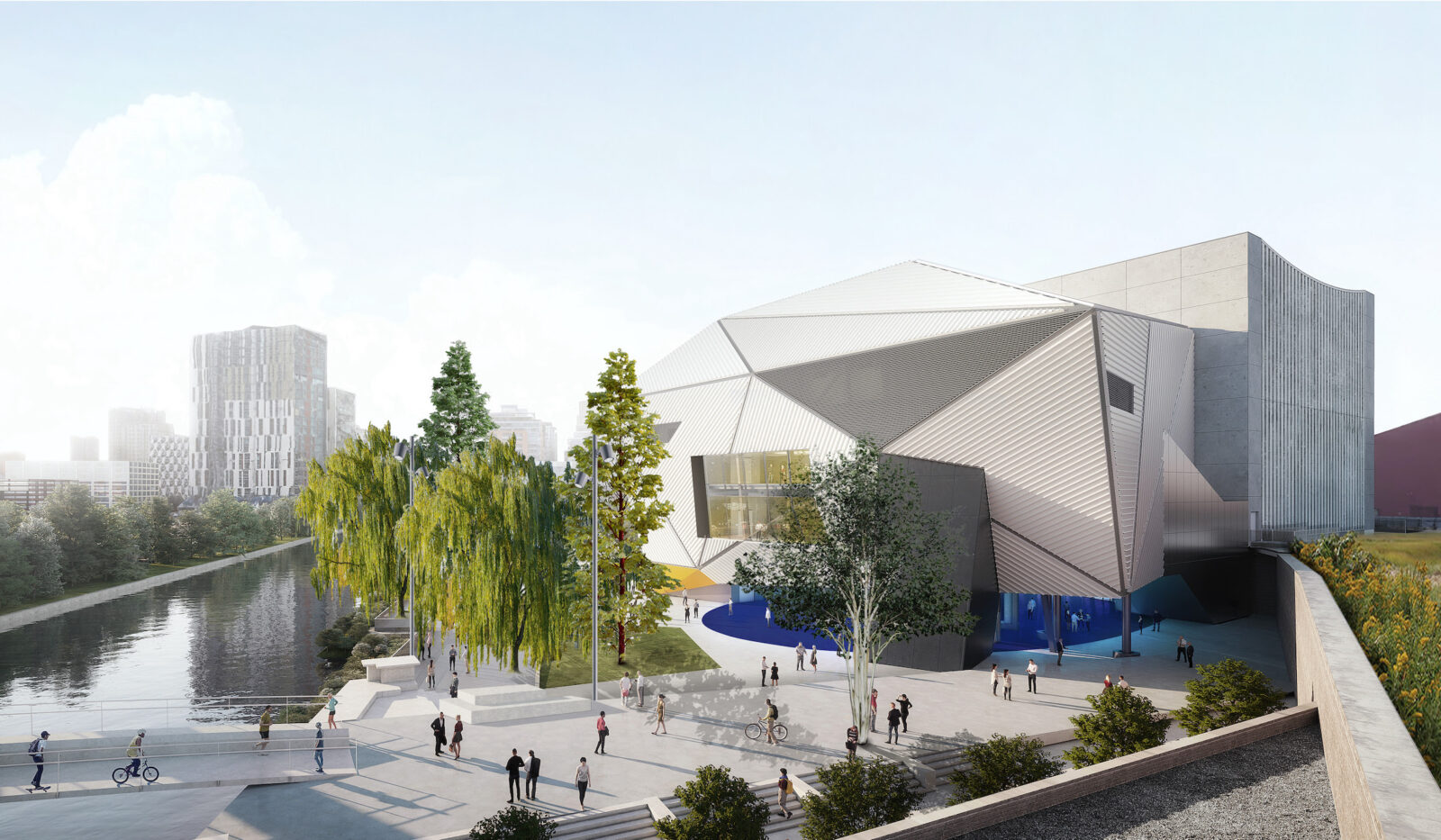 MIF's much-loved Festival Square will also be back this year too – but this time, it's in a new riverside location outside the new Factory International venue.
Festival Square will host free live sets from over 100 live bands and DJs, plus a variety of food and drink.
Elsewhere on the lineup over the next two weeks, you can expect to catch dance, music, and theatre performances, as well as art pieces and talks from the likes of Bolton's finest Maxine Peake, and former Manchester United Juan Mata.
What are the highlights of MIF23?
One of the headline events will be The Find – which is a city-wide treasure hunt for collective coin artworks by Ryan Gander, with hundreds of thousands of coins hidden on park benches, walls, steps, in food courts and libraries, tucked away in parking ticket machines or between tram seats.
MIF legend Maxine Peake will also be back this year, and will be working with Sarah Frankcom and Imogen Knight to adapt They – Kay Dick's dystopian masterpiece – with a live, after-hours performance inside the iconic John Rylands Library.
The new Mayfield Park will be used to host Each Tiny Drop on 29 June, where audiences will be invited to "collect water specially transported from the Soan River in Pakistan and steward it into the River Medlock in a celebration of the life source we so often take for granted".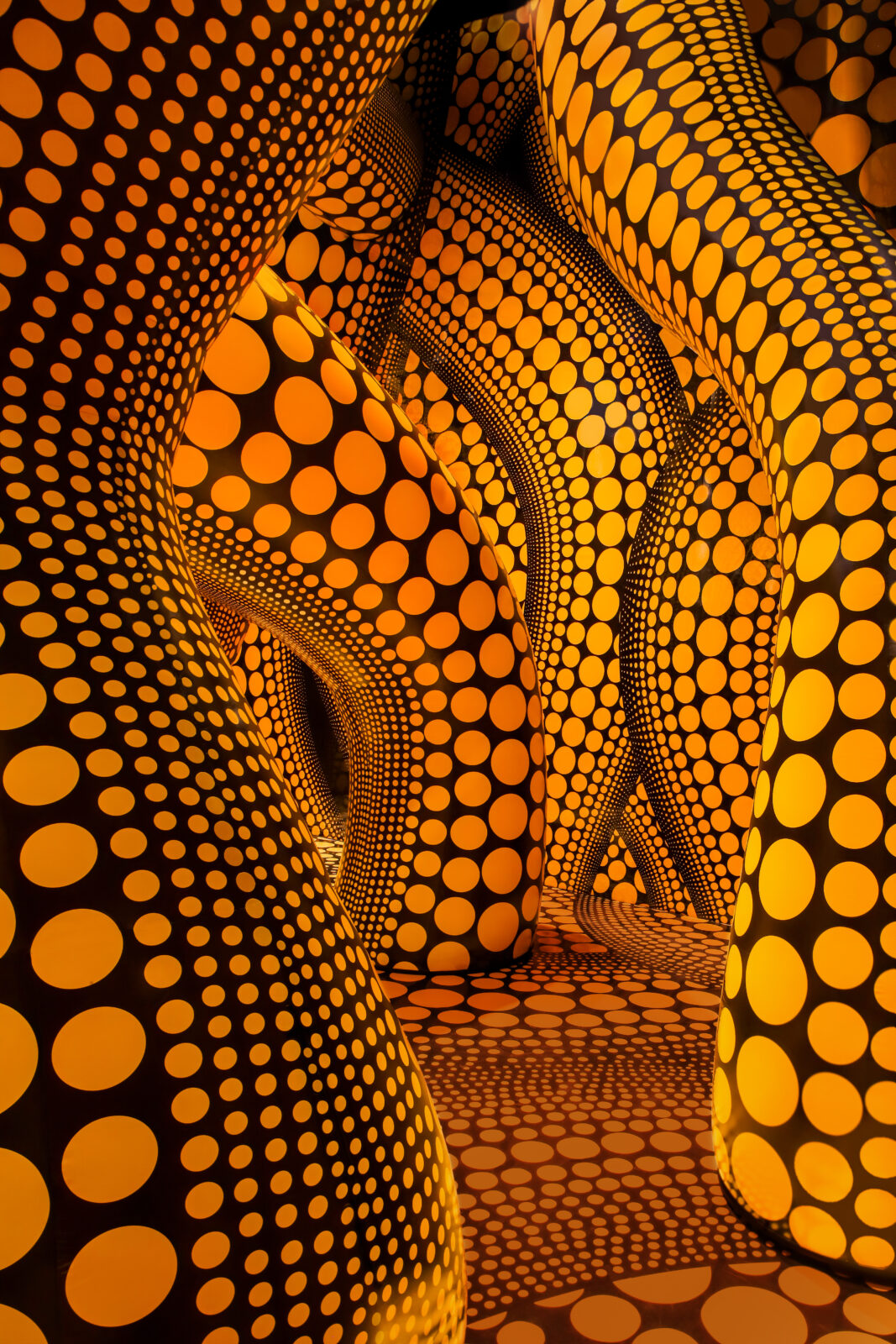 Musical additions to the MIF23 programme will be performances from Angélique Kidjo, Alison Goldfrapp, and revered Sufi singer Sanam Marvi, as well as the premiere of a new show from John Grant and the Richard Hawley band, which will celebrate pop and country legend Patsy Cline.
There'll also be a world premiere by John Luther Adams inspired by arctic landscapes performed by the BBC Philharmonic, and a night of dance and music from dance company L-E-V curated by record label Young.
Greater Manchester residents have been getting stuck in to the festival once again this year, and you'll find locals performing on Festival Square and volunteering across the Festival – with locally-produced works including youth-led performances, exhibitions surrounding mental health as part of Balmy Army, to a futuristic and interactive journey through Manchester by Blast Theory and Manchester Street Poem led by those most marginalised in the city.
Alongside the artists presenting new work at MIF23, a group of international artists will take up residency in communities in Greater Manchester to soak up the Festival and plan projects for the future – including El Conde de Torrefiel, The Nest Collective, Shilpa Gupta, and FAFSWAG.
Are there any online events at MIF23 this year?
Those who can't attend MIF23 in person can take advantage of more livestreams and behind-the-scenes broadcasts than ever before – including the world premiere of a new film by artist and director Jenn Nkiru.
There'll also be a programme of talks from Guardian Live taking place both in person and online.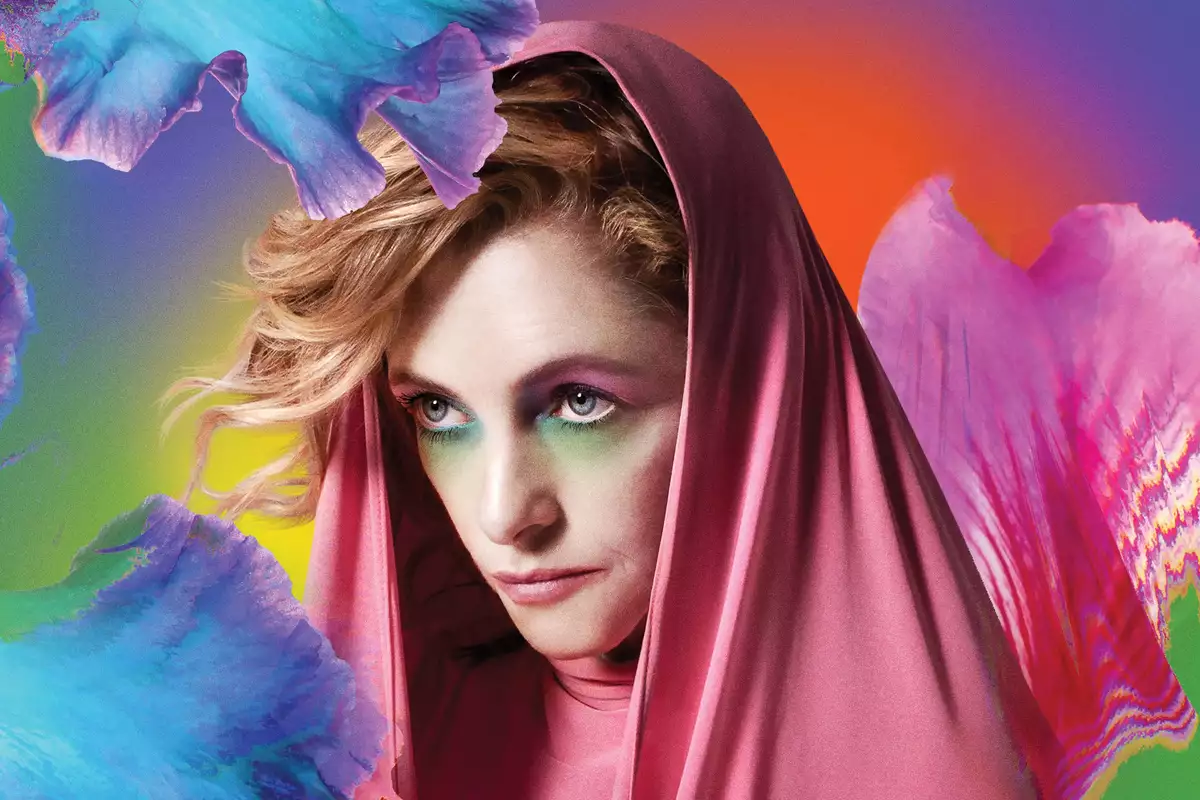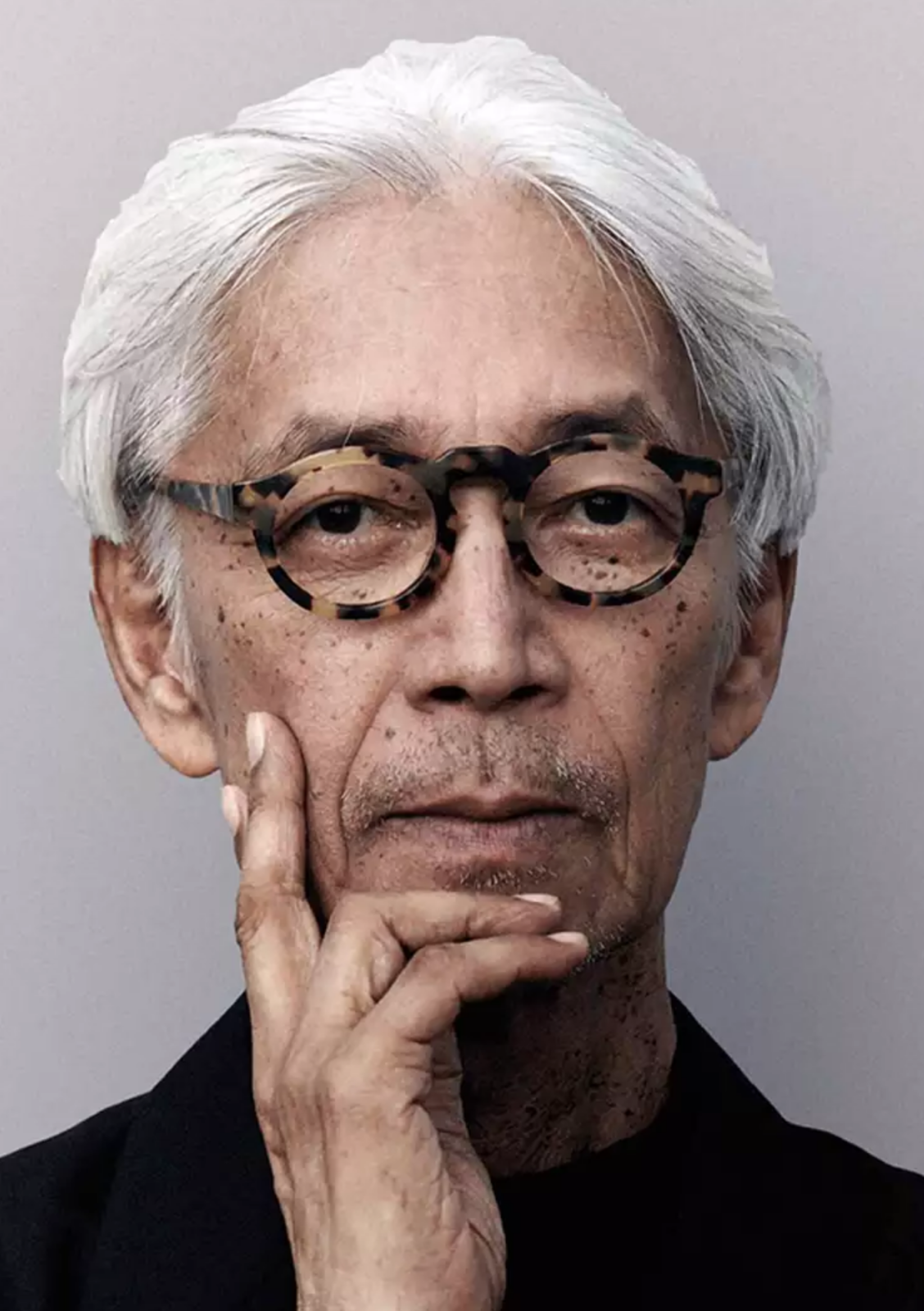 What are the MIF organisers saying ahead of the festival kicking off?
"Asking big questions about the world and our future, while also providing many moments of joy and celebration, MIF23 brings artists from a huge range of backgrounds to Manchester to create a thrilling range of work," says John McGrath – who is the Artistic Director and Chief Executive, Factory International & Manchester International Festival.
"From a ritual on the banks of a newly uncovered river, to a mixed reality concert from one of Japan's greatest composers, from a hunt for artworks across the city to a collaboration exploring art and football.
"As always, MIF is rooted in the spaces and places of Greater Manchester.
"So whilst we welcome the first visitors to our new home, Aviva Studios, to experience Yayoi Kusama's incredible inflatable sculptures and an array of music inside and outside the venue, the Festival continues to extend its reach throughout the city in a true celebration of Manchester and its cultural offerings.
"New collaborations and partnerships range from an army of young people addressing mental health provision in the galleries of HOME to a powerful exhibition about economics at the Whitworth.
"This Festival is a genuine melting pot of creativity, designed to take the temperature of our times and imagine possibilities for the future.
"From homegrown talent to trailblazers from the far reaches of the globe, each of this year's artists bring unique work and ideas to the programme which I'm thrilled to see shared with the world."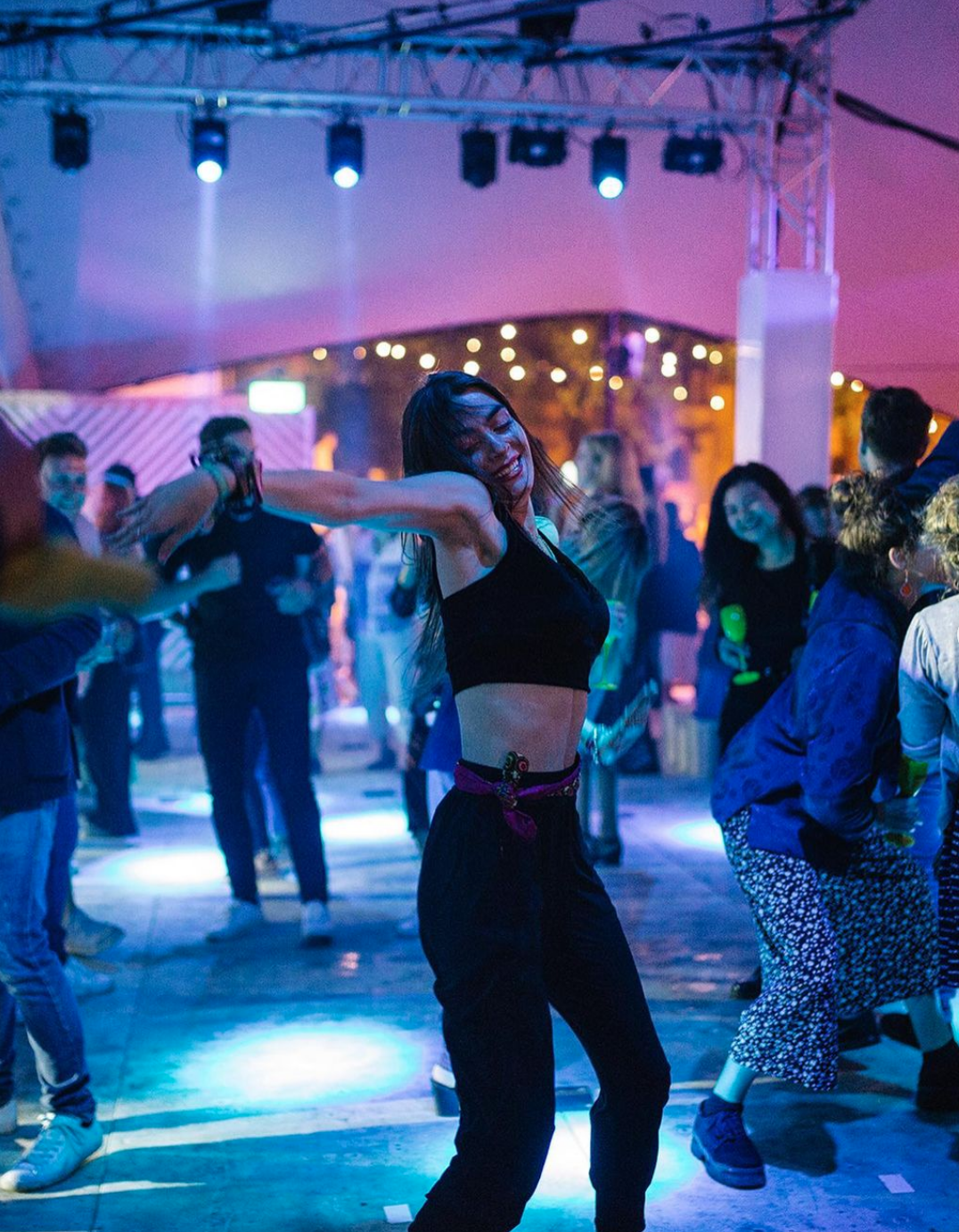 Here's the full MIF23 lineup:
The Find – an interactive treasure hunt for collectible coins… In a series of works in the outdoor spaces across the city, Ryan Gander invites audiences to undertake a quest across the city in search of his latest artworks. Hundreds of thousands of collectable coins will be hiding in plain sight across Manchester, each embellished with words offering guidance on daily decisions. Left on park benches, walls, steps, in food courts and libraries, tucked away in parking ticket machines or between tram seats, Gander sets out an invitation for all of Manchester to go out and explore. With The Find (29 June – 16 July), Ryan Gander injects mystery into people's everyday encounters, encouraging them to see the world around them differently.
Each Tiny Drop – celebrating a newly-uncovered river… On the banks of the River Medlock in Mayfield Park, artist Risham Syed and director Angie Bual will draw on ancient practices and river rituals from South Asian culture, in Each Tiny Drop (29 June), a special restorative event that honours our connection to water – and to one another. Audiences are invited to collect water specially transported from the Soan River in Pakistan and steward it into the River Medlock in a celebration of the life source we so often take for granted.
We Cut Through Dust – an interactive walking tour using phones… A collaboration between Blast Theory and Manchester Street Poem, We Cut Through Dust (29 June – 16 July) takes audiences on a walk through the city into the future guided by a series of phone calls. Set in a world not too far from now, the walk starts at a location where your mobile phone triggers a giant mechanical sign to open, and the story to begin. Blast Theory is an artist group which makes interactive work exploring social and political questions, and Manchester Street Poem is a co-produced art collective whose work reflects the personal experiences of Manchester's marginalised communities.
Kagami – a photography exhibition with a virtual composer… A rich performance programme includes Kagami (29 June – 9 July), a unique collaboration between award-winning musician and composer Ryuichi Sakamoto and Tin Drum, the world's premiere mixed reality content production studio. Drawing on a body of work spanning electronic to classical composition and performance, Kagami represents a new kind of concert, fusing dimensional moving photography with the real world to create a never-before-experienced mixed reality presentation. Audiences will wear optically-transparent devices to view the virtual Sakamoto performing on a piano alongside dimensional art aligned with the music, and are free to wander and explore during the hour-long event at Versa Manchester Studios.
A musical adaptation of The Faggots and Their Friends Between Revolutions… Composer Philip Venables and director Ted Huffman present a world premiere musical adaptation of Larry Mitchell and Ned Asta's cult 1977 book The Faggots and Their Friends Between Revolutions at HOME (29 June – 2 July), reimagining the history of the world through a queer lens with a cast of actors, singers and musicians. The ultimate anarchic bedtime story in which fables and myths celebrate queer community and conjure up a world on the brink of revolution with battle re-enactments, cheerleading, and all-night raves mixed with lute songs and court dances.
They – an after-hours performance by Maxine Peake at John Rylands library… Another cult classic text from 1977 is brought to life at MIF23 by Maxine Peake, Sarah Frankcom and Imogen Knight, who will adapt They, Kay Dick's dystopian masterpiece, with a live, afterhours performance by Peake inside the iconic John Rylands Library. They (5-9 July) is the trio's latest Festival collaboration, following The Masque of Anarchy, The Skriker and The Nico Project, which all celebrated radical acts and artists. The project marks the group's first production as the newly-formed company MAAT – a collective adventure to make new work in conversation with Music, Art, Activism and Theatre.
All right. Good night. – a theatre piece centred around the missing MH370 flight… One of the biggest mysteries in the history of modern travel merges with a personal story from Helgard Haug, director and co-founder of the award-winning German theatre group Rimini Protokoll in All right. Good night. (6-8 July). In 2014, a flight carrying 227 passengers and 12 crew members took off from Kuala Lumpur, heading towards Beijing, but the plane disappeared from radar. Shortly after the disappearance, Haug's own father developed dementia. This powerful UK premiere is a meditation on disappearance, loss and how to deal with uncertainty. Performed live at HOME with a haunting contemporary score from Barbara Morgenstern and arranger Davor Vincze.
R.O.S.E. – a dance event celebrating club culture… Dance company L-E-V and London-based record label Young come together to celebrate the freedom, energy and intimacy that runs through club culture in a night of dance and music in Manchester's iconic New Century Hall night club. R.O.S.E (13-16 July) brings the dark hedonism of Sharon Eyal's choreography and artistry of the L-E-V dancers off the stage and onto the dancefloor alongside new music curated by Young for L-E-V. Ben UFO DJs throughout.
Untitled fck mss s**gon play – world premiere of award-winning play… Winner of the inaugural Bruntwood Prize for Playwriting 2019, International Award, Kimber Lee's untitled fck mss s**gon play (29 June – 22 July) makes its world premiere directed by Roy Alexander Weise (The Mountaintop) and designed by Moi Tran for the Royal Exchange Theatre as part of MIF23. The anticipated production, co-produced with the Young Vic and Headlong, jumps through time – wriggling inside of and then exploding lifetimes of repeating Asian stereotypes, wrestling history for the right to control your own narrative in a world that thinks it can tell you who you are.
You, Me and the Balloons – pyschedelic inflatable sculptures taking over Factory International… A centrepiece of the Festival presented at Factory International's flagship new venue, Yayoi Kusama's You, Me and the Balloons (30 June – 28 Aug) will bring together three decades of the renowned Japanese artist's spectacular inflatable artworks for the first time. Created especially for Factory International's vast new warehouse space, You, Me and the Balloons will be Kusama's largest ever immersive environment, featuring works over 10 metres tall. The exhibition will invite visitors to take an exhilarating journey through Kusama's psychedelic creations including giant dolls, spectacular tendrilled landscapes and a vast constellation of polka-dot spheres.
The Trequartista – Art and Football United – a collaboration between 11 artists and 11 footballers… Another visual art highlight, The Trequartista – Art and Football United brings together 11 contemporary artists and 11 footballers to produce new works inspired by the Trequartista, a legendary position and style in football that is rapidly disappearing. Co-curated by Hans Ulrich Obrist and footballer Juan Mata, The Trequartista is conceptualised and developed by writer Josh Willdigg. 11 teams of footballers and artists will work together over two years, culminating in a group show at the 2025 edition of Manchester International Festival. The project kicks off at MIF23 with a world premiere of This entry – a new work by artist Tino Sehgal, made with the involvement of Juan Mata and presented at the National Football Museum (29 June – 5 July) and the Whitworth (7 – 16 July). Known for artworks composed using exclusively the human body, voice and social interaction, Tino has exhibited his work at the world's biggest art galleries – from New York's Guggenheim to London's Tate Modern, Paris' Palais de Tokyo and Hong Kong's Tai Kwun. This entry is a playful choreographic exchange between a footballer, violinist, cyclist and singing dancer.
Economics the Blockbuster: It's Not Business As Usual… At the Whitworth, Economics the Blockbuster: It's Not Business As Usual (30 June – 22 October) presents a selection of extraordinary art projects that each operate as real-world economic systems. Together they propose new ways of 'doing business'. Building on the Whitworth's ongoing commitment to being a useful museum driven by a civic purpose, this project addresses economics as a social and financial set of relations that we all take part in. From a community-led drinks company to a crypto-financed youth agency, the exhibition includes new artist commissions, merchandise with a purpose, business collaborations and a live programme of talks and activities.
New film by Jenn Nkiru… Manchester's industrial history and modern-day architecture intertwine in a meditative new film by British artist and filmmaker Jenn Nkiru (from 29 June). In this new work for Virtual Factory, she weaves together new footage and archive material to explore parallels between architecture and the human body – and how they both shapeshift through time and space. Taking Manchester's industrial history as a starting point, Nkiru's short film pays homage to the people and culture that make up a city. This is the final commission in the Virtual Factory series, which invited artists to create online works inspired by the architecture and site of Factory International's new space.
Find Your Eyes – live photography at Manchester Academy… Known for award-winning Afro-futurist images that seem to defy gravity, Benji Reid invites us to watch him at play as he creates live photography in this genre-bending show, Find Your Eyes (12-16 July). A choreo-photolist, Benji combines photography, choreography and theatre to make striking and surreal images which speak to his experiences as a Black man in the UK today. The world premiere of his new show at MIF23 exposes the making of this work – a behind-the-scenes look at Benji's life and practice where the stage becomes a studio. Choreographing three performers, Benji will create live photographs in front of an audience at Manchester Academy, interlacing the action with recollection of resonant moments from his life.
Balmy Army – art and activism rolled into one… Over the past year young people, artists, madpride organisers, radical dreamers and disability justice doers have come together for mental health support that works. Balmy Army (1-15 July) is art and activism rolled into one, from sharing poetry to making placards, to social media takeovers and mass acts of civil disobedience. The gallery at HOME is the Balmy Army's space to play and plan during the Festival. There are also a number of events in the works which anyone is welcome to join – including a rally through the streets of the city on the last weekend of the Festival celebrating young people making change. Balmy Army reminds us that mental health isn't just about individuals – and that community, care and creativity are some of our greatest ways to heal.
Music programme including Angélique Kidjo and Alison Goldfrapp… A diverse programme of music including Alison Goldfrapp (14 July), who makes a welcome return to the Festival with music from her first solo foray, and John Grant and the Richard Hawley band (11 July) debut their new show singing the songs of pop and country legend Patsy Cline. The Grammy-award winning Angélique Kidjo (4 July) performs her first show in Manchester in ten years with guest appearances from some fantastic emerging local talent, and revered Sufi singer Sanam Marvi will celebrate the rich culture and sound of Pakistan. The Comet Is Coming present Hyper-Dimensional Expansion Beam (12 July) – a unique collision of the band's cosmic sounds and filmmaker Daisy Dickinson's transcendent visuals, and for one night only, Justin Vivian Bond (6 July) – a living legend of cabaret – will headline a night of trans excellence from TransCreative with a raucous and seductive evening of songs, stories and some very special guests. On the final weekend of MIF23, Factory Sounds alumni Sam Malik will present Desi Factory (15 July), a night with some of the best in the British South Asian new music scene featuring Ezu, Bambi Bains and BBC Asian Network's Bobby Friction. Headlined by Zack Knight, more artists will be announced in spring.
Manchester's inventive classical scene plays a key part at this year's MIF, as electronic artist and BBC Radio 6 music host AFRODEUTSCHE premieres a new composition with the innovative Manchester Camerata (5 July), and Royal Northern College of Music partner with Anna Meredith (8 July) for a sensational performance of her Mercury Prize-shortlisted album FIBS as part of RNCM's 50th anniversary celebrations. Manchester Collective and theatre company Slung Low will present a vibrant staging of Benjamin Britten's community opera, Noah's Flood (9 July) featuring Lemn Sissay live as the voice of God and 180 schoolchildren alongside a professional cast. The BBC Philharmonic will perform a world premiere by John Luther Adams, played by pianist Ralph Van Raat alongside new commissions by Ailís Ní Ríain and Alissa Firsova – all the works in the evening's programme, Sonic Geography (7 July), are inspired by the climate crisis.
A series of collaborations at the Festival celebrate new openings, developments and milestones with cultural venues across the city. From 50 Hours of Freedom (14 July), a 50-hour lock-in at Contact with three local non-binary artists working with Danez Smith, marking 50 years of the city's pioneering youth-led arts venue; to Modelling Queer Utopias, a behind-the-scenes tour of Salford's newly redeveloped Islington Mill (1, 8, 15 July), a provocative and caring space where people make creativity their lives; to Sonics, stories and scenes of the Diaspora (1 July), a day-long takeover presented by SEEN Magazine and Manchester Museum in the ground-breaking new South Asia Gallery, celebrating the sounds of global majority and South Asian diaspora artists.
Featured Image – MIF