What's On
Everything you need to know about the Manchester Christmas Markets 2021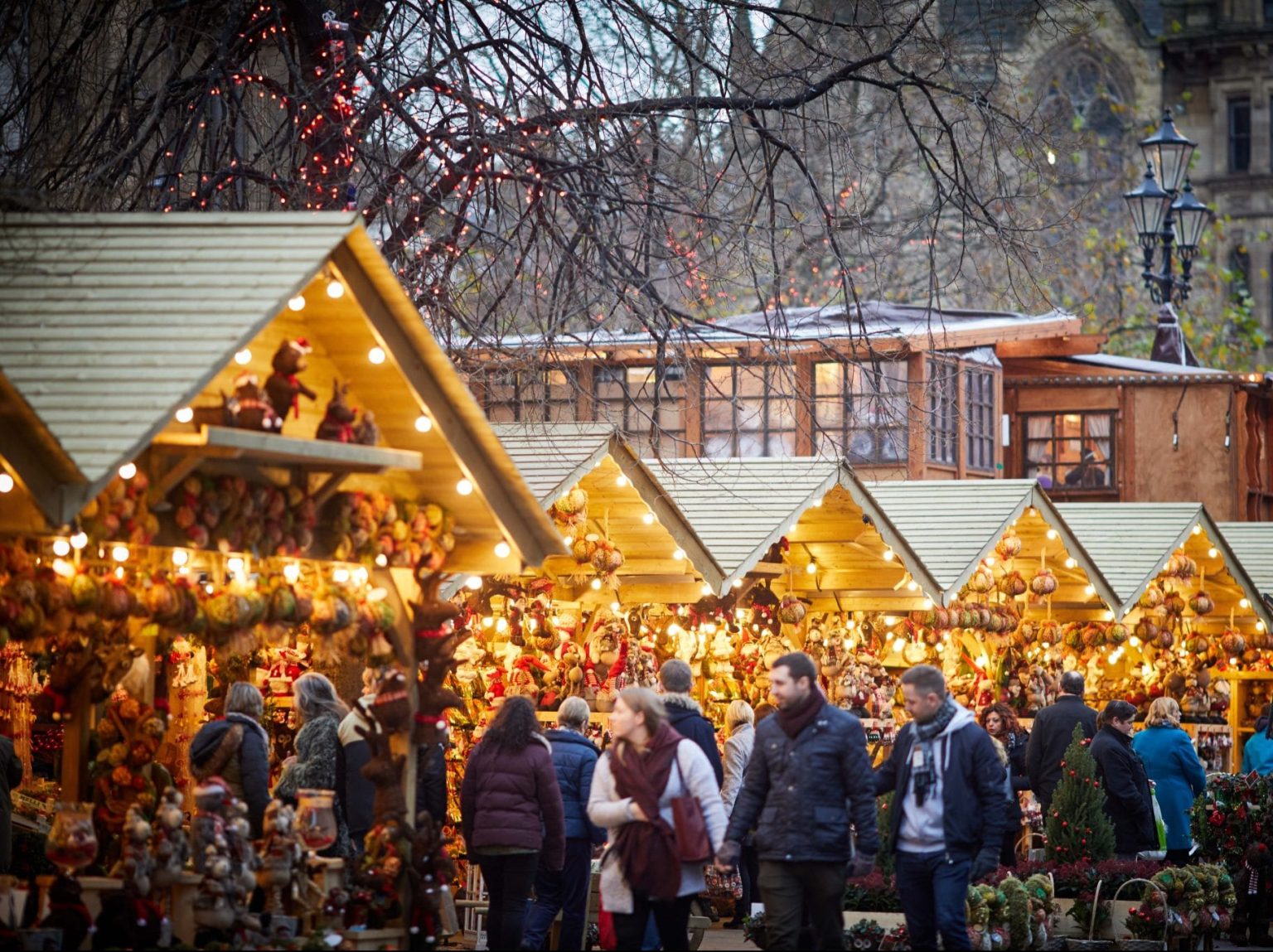 The Manchester Christmas Markets have finally returned to the city centre, filling streets with wooden huts and festive cheer.
It's one of the biggest events in Manchester's cultural calendar and attracts thousands to our city every year.
The 2021 Manchester Christmas market celebrations have moved to a new location, with a central hub at Piccadilly Gardens for the first time.
This corner of the city centre will become the Winter Gardens, featuring market stalls, bars, a live music stage and street food stands, taking the reigns from the usual hub at Albert Square.
But the festivities won't end there, with six other sites, including at St Ann's Square, King Street and Market Street.
Here's everything you need to know about the Manchester Christmas Markets.
When are the 2021 Manchester Christmas Markets?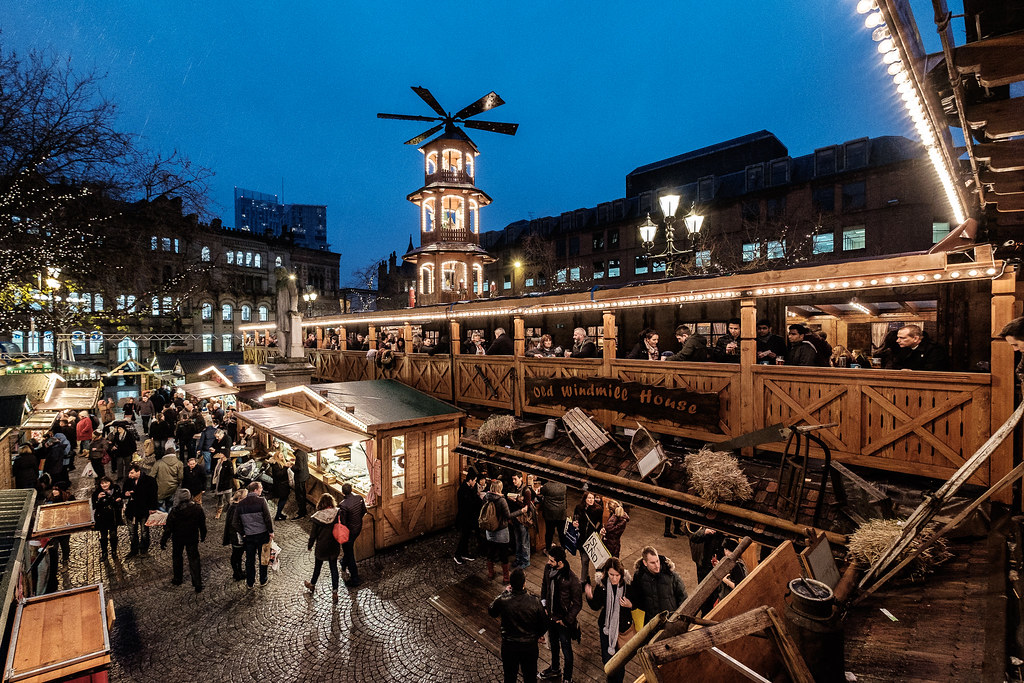 This year's celebrations are officially underway, after weeks of wooden sheds beginning to appear across the city centre.
The 2021 markets are open from Friday November 12, and will run until Wednesday December 22.
The one exception will be the Winter Gardens at Piccadilly Gardens, which are open right through until January 3.
The Christmas Markets are open from 10am every day, though some sites and stalls will close earlier than others.
Where are the Manchester Christmas Markets sites in 2021?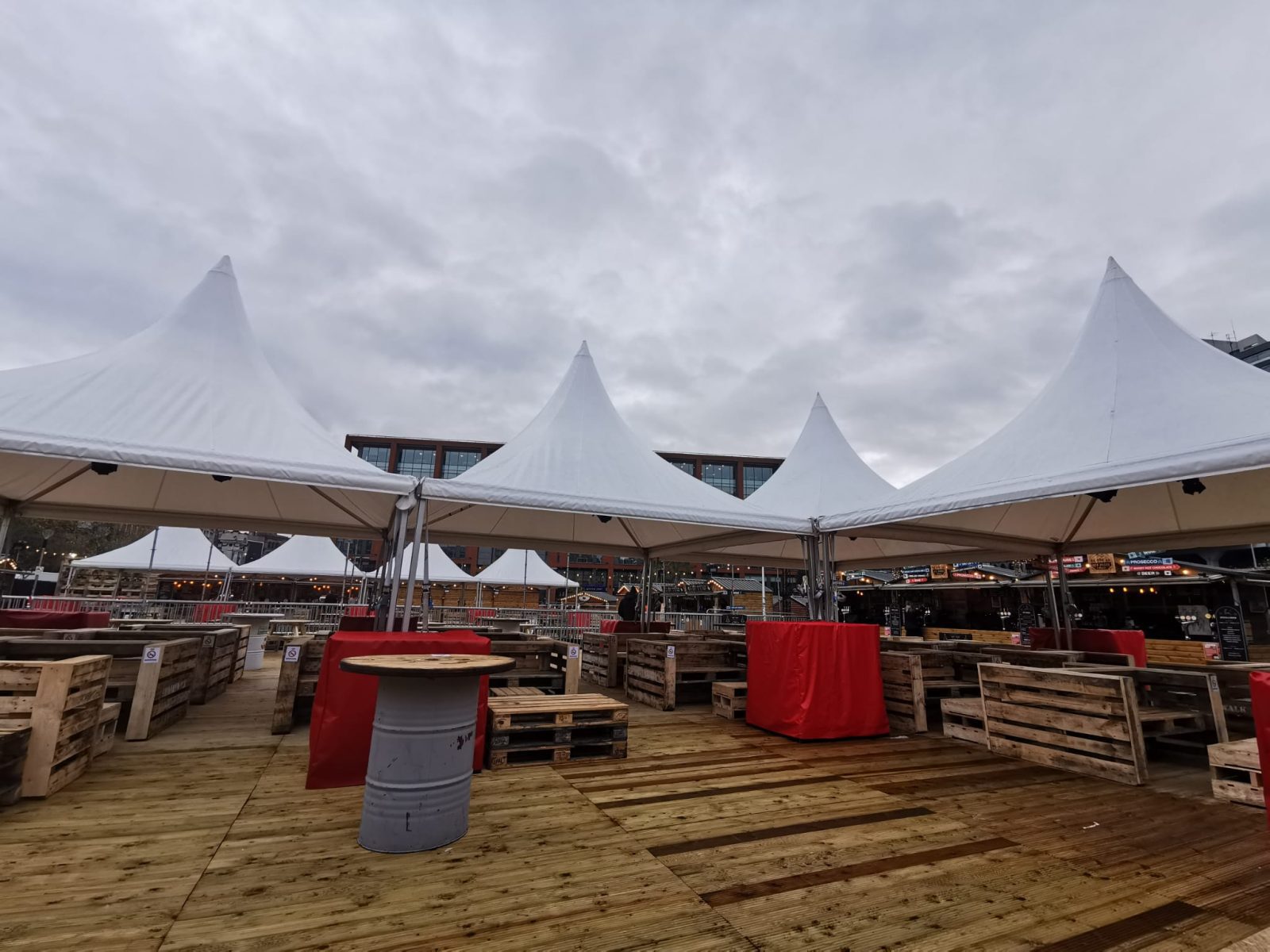 There's loads to explore at this year's Christmas Markets in Manchester, from family-friendly sites with ice skating to the main festive hub with live music and loads of bars.
Here's a rough breakdown of what you can find and where.
Piccadilly Gardens/Winter Gardens – This will be the heart of the Manchester Christmas Markets for this winter, with a live music stage, covered marquee seating, and dozens of bars and food stalls.
St Ann's Square – As well as the traditional nativity scene (part of the festive light trail), St Ann's Square will have a campervan photo booth, food from local favourites Yard & Coop, and lots more market stalls.
Market Street – Manchester's main shopping street will have a slightly scaled-down offering for 2021 to give people more room to move around.
Catherdral Gardens – This will be the family-friendly hive of activity at this year's event, featuring an ice rink and live entertainment, plus food and drink huts.
King Street – A haven for all things Alpine, most of the huts along King Street will be serving up French and Italian produce – including a hot gin bar.
Exchange Square – Someone sound the Yorkshire pudding wrap alarm, for Exchange Square will be home to Porky Pig this year, alongside the familiar Mill Exchange bar with its massive chimney.
New Cathedral Street – This small section of markets is home to a giant sausage sculpture with the Witchouse food stall, joined by loads of market stalls selling gifts and clothes.
How much is beer and wine at the Christmas Markets?
Piccadilly Gardens
Hot Roast Pork Rolls – £4.50 mulled wine or cider
Off Piste Bar – £5 piste lager, £5.50 Alpine ale or Weissebier, £5 wine, £4.50 mulled wine or plum cider, £5 spirit and mixer
Cathedral Gardens
Well Spruce bar – £5 mulled wine or spiced cider
Exchange Square
Elsie May's Cookie Dough – £5.50 boozy hot chocolates, £5 wine, £6 prosecco (extra 50p for shimmering prosecco)
The Mill Exchange – £5 warm drinks, including caramel cider, and mulled wine flavours of raspberry, strawberry and amaretto, and blackberry and apple
New Cathedral Street
Witch House – £5.50 lager, £10 Bavarian Maß, £5.50 hot boozy drinks, £5.50 with hot chocolate with alcohol,
St Ann's Square
Mamma Mia! – £5 pint Peroni, £6 prosecco, £4.50 wine or mulled wine
Munchen Bar – £5 gluhwein (£7 for special gluhwein), £3.50 hot chocolate (£5 with alcohol), £6 pint of lager or wheat beer
King Street
Bistrot Le Petit Paris – £4 mulled wine (£5 with brandy or amaretto), £5 sparkling wine, £10 champagne, £4.50 pint lager, £4.50 wine.
Best Sausage – £4.50 pint of lager.
What about Covid?
Manchester City Council has said that there'll be measures in place at the Christmas markets this year to limit the possible spread of Covid-19.
That includes a one-way system and limited visitor numbers at the main hub at Piccadilly Gardens.
Cllr Pat Karney, Manchester's Christmas spokesperson, said: "We're making up for lost time this year and I can't wait to see the transformation in the city centre into the festive wonderland we know and love.
"Of course, all of our attractions have public health at their heart and the safety of our visitors will be paramount.
"Covid remains a real concern and we will have strict maximum numbers in some areas like the Winter Gardens to make sure people can maintain their distance – and security will be helping us manage crowds."
Where's the Giant Santa this year?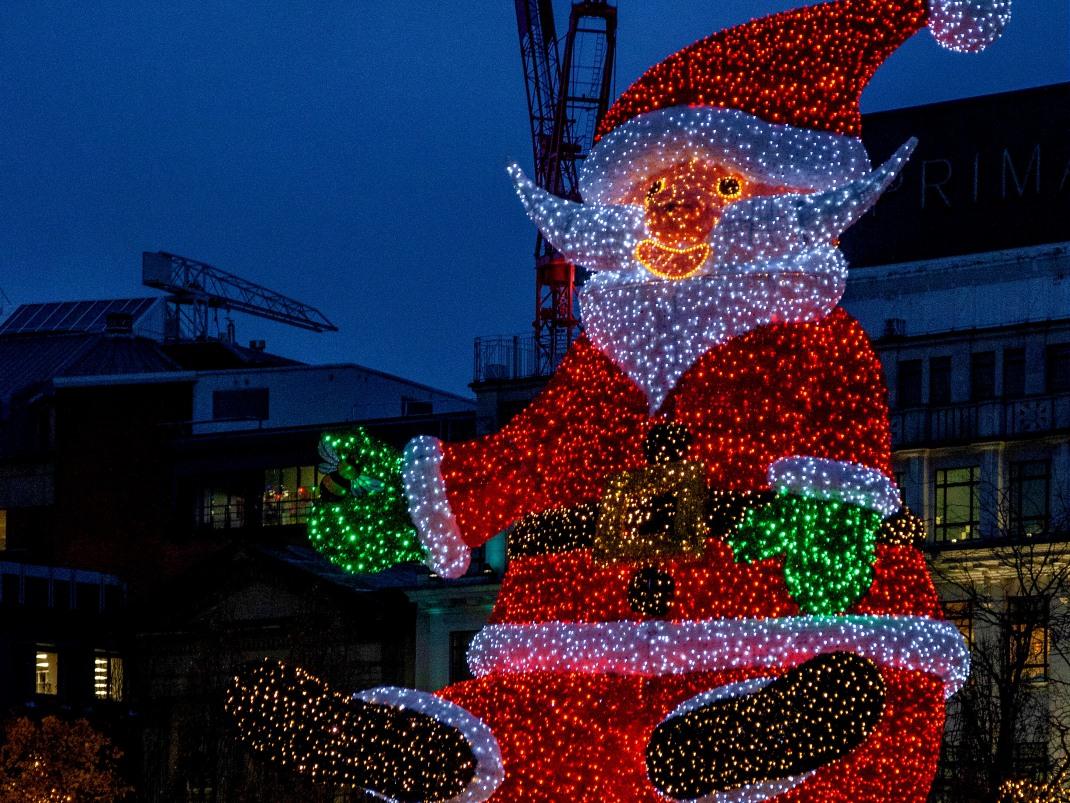 Sadly there'll be no sightings of Zippy, Manchester's famous blue-eyed festive mascot, this year, as he headed into retirement in 2019.
A new (less heavy) model was unveiled that same year, and he'll be back to keep an eye over the festivities this year.
The newer Santa, complete with his twirly moustache and giant present perch, won't be at the Christmas Markets themselves, but will instead be built in St Peter's Square.
He's expected to arrive next week.
Don't miss out on any of Manchester's Christmas celebrations! Keep up with what's on here.
Featured image – Flickr