What's On
Greg James, Jimmy Anderson, and Felix White to bring popular cricket podcast live to Manchester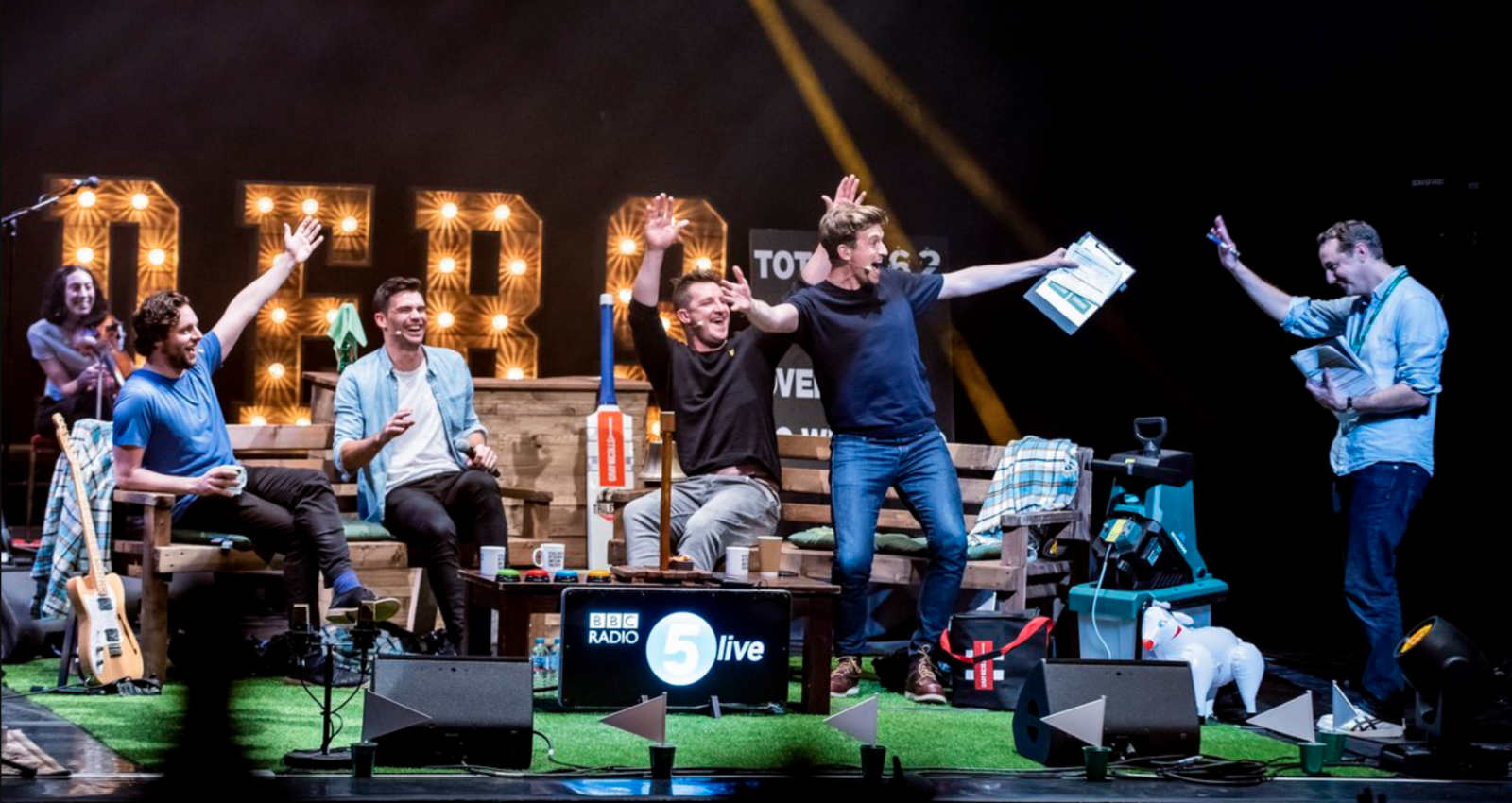 Greg James, Jimmy Anderson, and Felix White have announced they're taking their smash-hit Tailenders podcast on a tour around the UK.
And cricket fans in Manchester will get to see the lads live in action later this year.
Launched back in 2017, and undoubtedly going on to become one of the most successful podcasts in the UK, with hundred of episodes and a whopping 2.5 million listeners on average tuning into each series, Tailenders is a "loosely cricket based, certified funny" podcast – and sometimes BBC radio show – centred around the world of cricket.
It's presented by BBC Radio 1 DJ Greg James, with and England international cricketer James Anderson, and ex-Maccabees guitarist Felix White.
The critically-acclaimed podcast became a hit right off the bat (pun absolutely intended), regularly finding itself at the top of the podcast charts in the UK when it hits the airwaves, and even scooping a few coveted awards along the way.
Now, the trio are gearing up to take their "alternative (and sometimes musical) look at cricket" on a live tour across the UK – with a stop off here in Manchester this October.
Fans of the podcast will know the show is also made with help from producer Mark 'Sharky' Sharman, and with regular input from Matt 'Mattchin' Horan – with the latter of the two set to join the core presenting trio on tour.
With fans told to expect "a night of cricket, a night of laughs, and night of surprises", Tailenders: The Inaugural (Annual) Farewell Tour will be kicking-off in Nottingham on 19 October, before heading out to other major UK cites like London, Birmingham, Sheffield, and more, and arriving at the O2 Apollo in Manchester on Wednesday 25 October.
Tailenders: The Inaugural (Annual) Farewell Tour 2023
Thursday 19 October – Royal Concert Hall (Nottingham)
Saturday 21 October – New Theatre (Oxford)
Sunday 22 October – Cliffs Pavillion (Southend)
Tuesday 24 October – City Hall (Sheffield)
Wednesday 25 October – O2 Apollo Manchester
Thursday 26 October – Symphony Hall (Birmingham)
Friday 27 October – Eventim Apollo (London)
Saturday 28 October – Forum (Bath)
The highly-anticipated tour follows the podcast's biggest-ever live show at London's Palladium earlier this year, which sold out within just three minutes – and tickets are predicted to be snapped up just as quickly this time round.
Read more:
So if you're up for an "unmissable evening of laughs and surprises", with quizzes, musical interludes, general cricket chat, and much more, then tickets are on sale now.
Grab yours here.
Featured Image – Matt Crockett (via Twitter)