Sport
John Cena keeps following random people on Twitter and Lancashire Cricket Club had the best response of all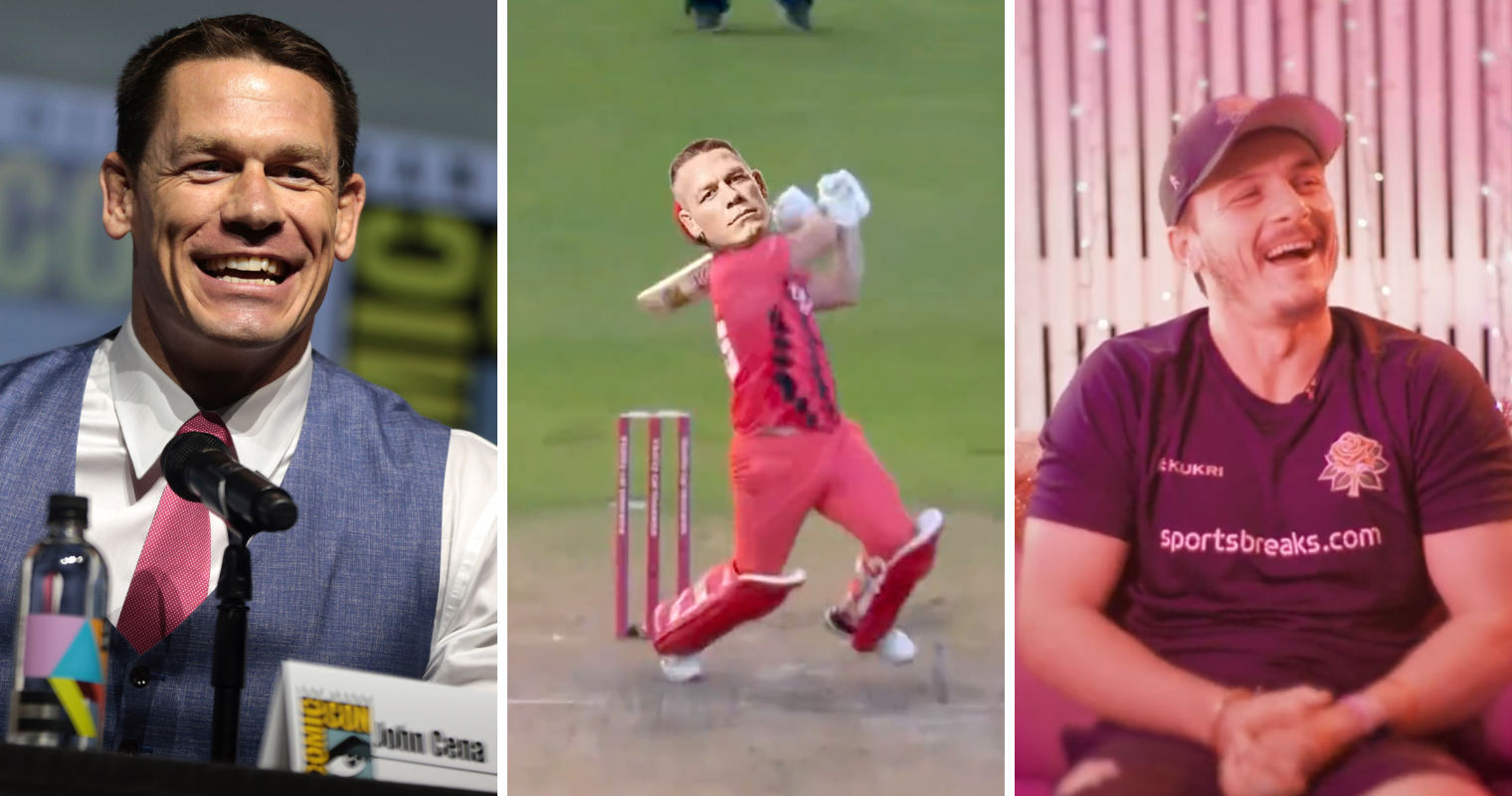 If you told us that we'd one day be writing about professional wrestler-turned-actor John Cena and Lancashire Cricket Club in the same sentence, we'd probably have given you a funny look.
However, as weird a combo as it may sound, that day has come.
You'd be forgiven for not knowing this but it turns out John Cena follows A LOT of people on social media and not exactly people you'd expect him to be following.
We're talking everyone from random fans, comedian-actor Danny Wallace, various regional journalists home and abroad; even our lovely editor — though that makes much more sense, we admit (great content, boss, please don't sack me).
Honestly, you only have to type in 'John Cena followed me' on Twitter to pull up literally thousands of results. This was one posted literally minutes before we started writing this:
As it turns out, Cena follows some over 533, 700 different people on Twitter alone and we seriously can't find much of a thread that links any of them, but that doesn't make any it less fun to dive into.
With that in mind, it recently came to light that the 45-year-old WWE legend and Suicide Squad star just so happens to follow Lancashire Cricket Club. Because why not?
Playing just down the road at Old Trafford Cricket Ground, Lancashire Cricket might sound like a far cry away from the Hollywood sound stages and giant entertainment arenas where he made his name, but the familiar face has actually played a bit of cricket in his time.
Better still, thanks to the social media guys over at the Manchester-based cricket club and their absolutely impeccable response to spotting a certain Cena in their likes, he's been put in Lancs colours. Turns out you can see him after all:
Read more:
Somebody give that social admin a pay rise, right now.
Not so long ago, Cena did address the question as to why he follows so many people and the answer was actually quite a simple but wholesome one.
"It's tough to follow the timelines because of how many people I follow. But I am trying to learn more about the world.", he told ESPN's 'Pardon My Take' podcast, confessing that he even went down "a rabbit hole following EDM dance culture and non-fungible tokens and also Twitch streamers".
He said that part of the reason is that he simply knows "nothing about any of these avenues of the world" and gets a kick out of people following him and vice versa, adding: "I am learning a little bit about each and every person as I go." Well that's just nice, isn't it?
Guess we have a new favourite wrestler. Give us a follow while you're at it, John.
For all the latest news, events and goings on in Greater Manchester, subscribe to The Manc newsletter HERE.
Featured Image — Wikimedia Commons/Lancashire Cricket Club (via Twitter)