What's On
Incredible cinema-in-a-cave will return to the countryside just outside Greater Manchester this autumn
The screenings include Harry Potter.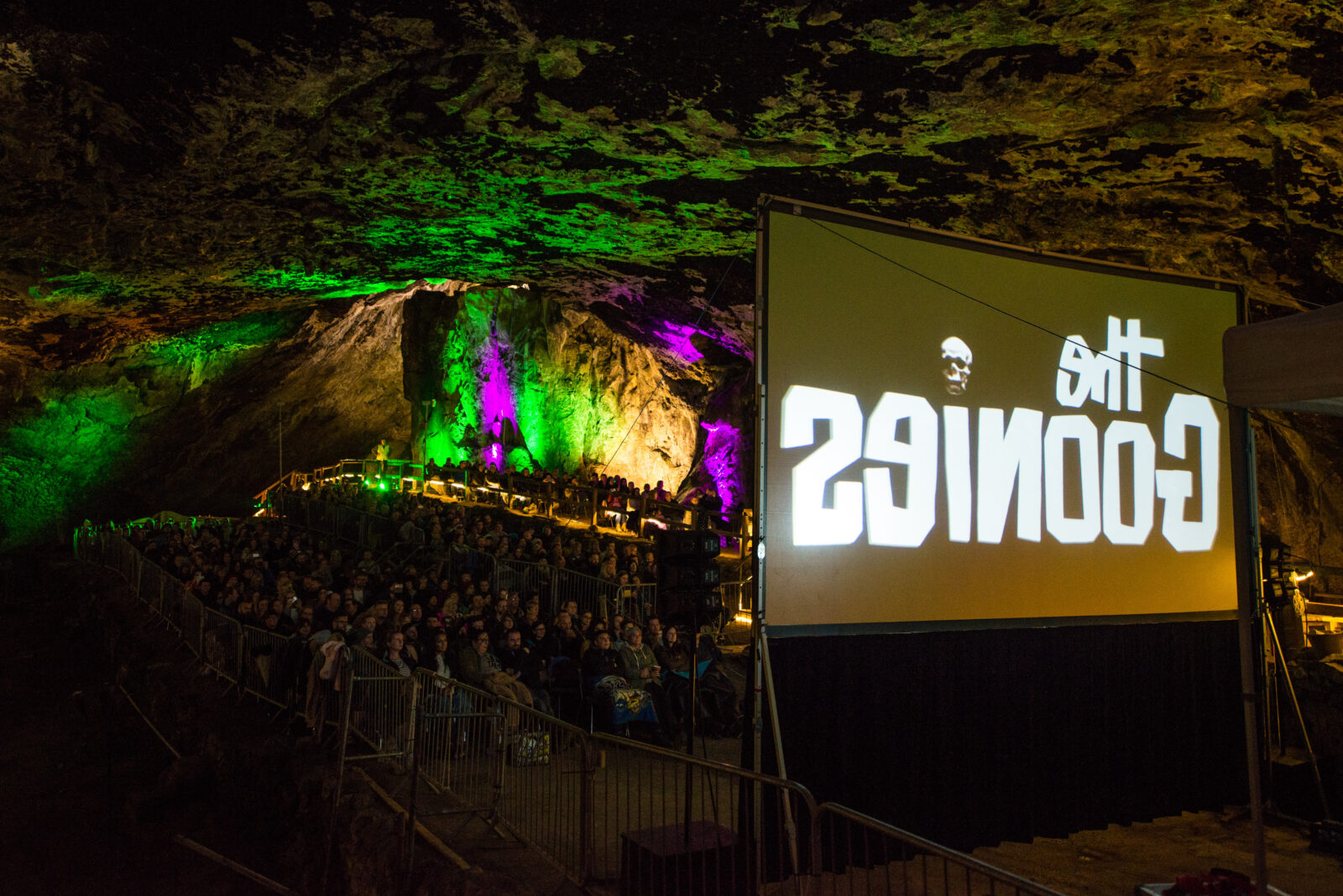 A pop-up cinema experience will be returning to an enormous cave just outside Greater Manchester this November.
The Village Screen will be pitching up inside the famous Peak Cavern once again with a giant 21ft screen, atmospheric lighting and top-range sound.
The popular event has planned a return to the Peak District for one last time in 2022, where it will be screening films including those from the Harry Potter franchise and classics like The Lost Boys.
As well as the cinema screenings themselves, the events include live music, themed actors, decor and independent street food.
You can also expect themed drinks, beers, prosecco and popcorn, with at-seat delivery available.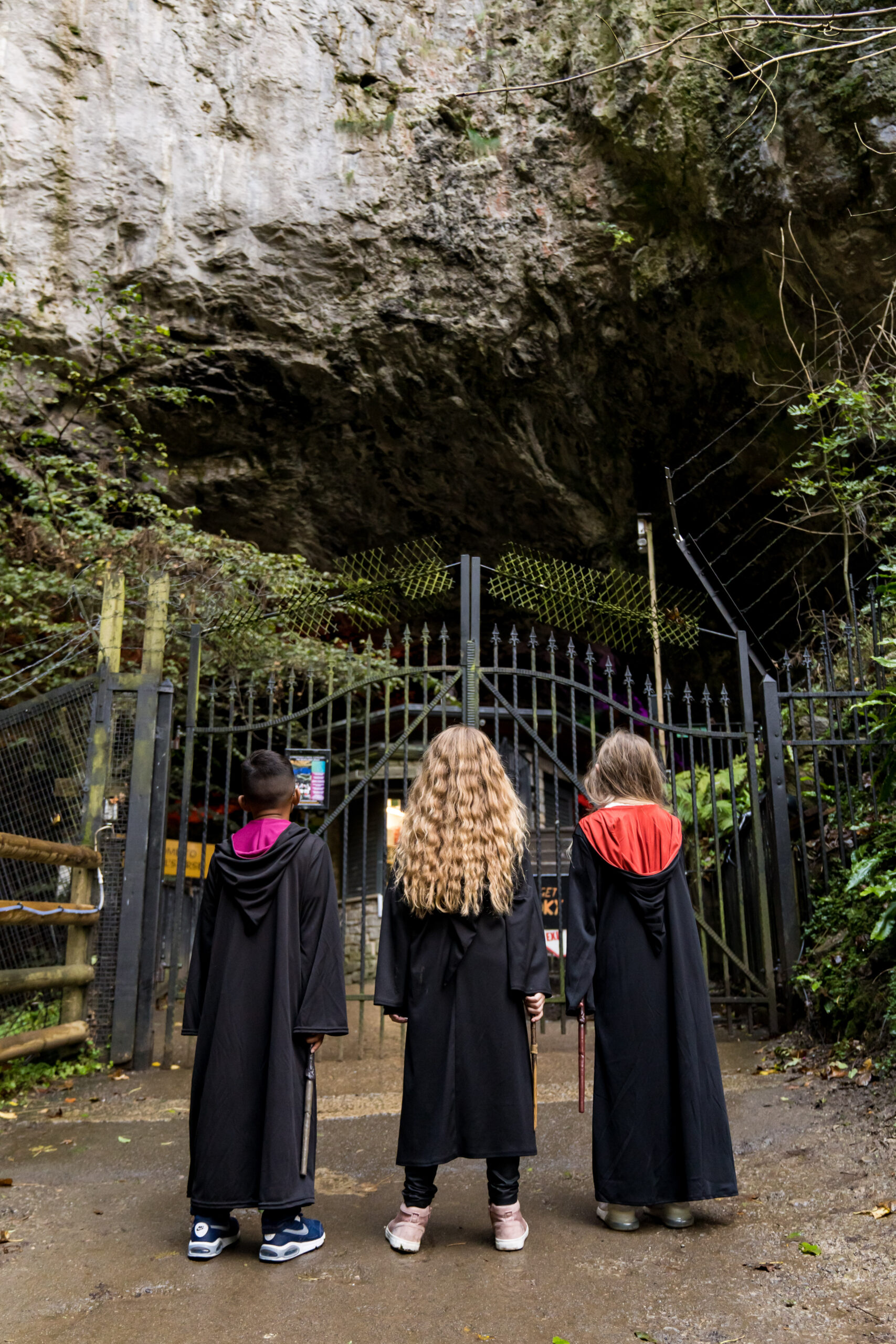 There are snuggle packages available to keep you cosy throughout the film, and you can even send a message to be displayed on the big screen.
The Village Screen are the independent event production team behind pop-up cinemas in locations including Victoria Baths, Hathersage lido, and the top of a car park in Sheffield.
With seven years of pop-up events under their belts, they've grown a small team of experts who work tirelessly to deliver an unforgettable cinematic experience.
Read more: The northern events company turning unlikely spaces into incredible cinemas
They've been running pop-up cinemas in the Peak Cavern since 2017.
The Village Screen will be back at the Peak Cavern between Friday 18 and Sunday 20 November.
Tickets are priced at £23 for an adult, £21 for a concession (student or senior) and £19 for a child (under 16). £76 Family tickets are available for some screenings (2 adults + 2 children or 1 adult +3 children)
A small amount of Early Bird tickets are available for each event, priced at £20 (for an adult or concession).
The full line-up is below and tickets for The Village Screen are on sale now here.
The full Village Screen Peak Cavern line-up
Thursday 27 October – Scream (1996), doors at 6pm, film at 8pm
Friday 28 October – Ghostbusters (1984), doors at 6pm, film at 8pm
Saturday 29 October – The Dark Knight, doors at 5.30pm, film at 7.30pm
Sunday 30 October – Hocus Pocus, doors at 2.30pm, film at 4pm
Sunday 30 October – The Lost Boys doors at 6.45pm, film at 8.45pm
Monday 31 October – Poltergeist, doors at 6pm, film at 8pm
Friday 18 November – Harry Potter and the Philosopher's Stone, doors at 5.30pm, film at 7.30pm
Saturday 19 November – Harry Potter and the Chamber of Secrets, doors at 5.30pm, film at 7.30pm
Sunday 20 November – The Goonies, doors at 2.20pm, film at 3:50pm
Sunday 20 November – The Lost Boys doors at 7.00pm, film at 8.50pm
Featured image: Nathan Dainty @itsnate.uk