What's On
Last chance to catch world-first cancer exhibition at the Science and Industry Museum
'Cancer Revolution: Science, innovation, and hope' shows far we've come by busting myths about the causes of cancer.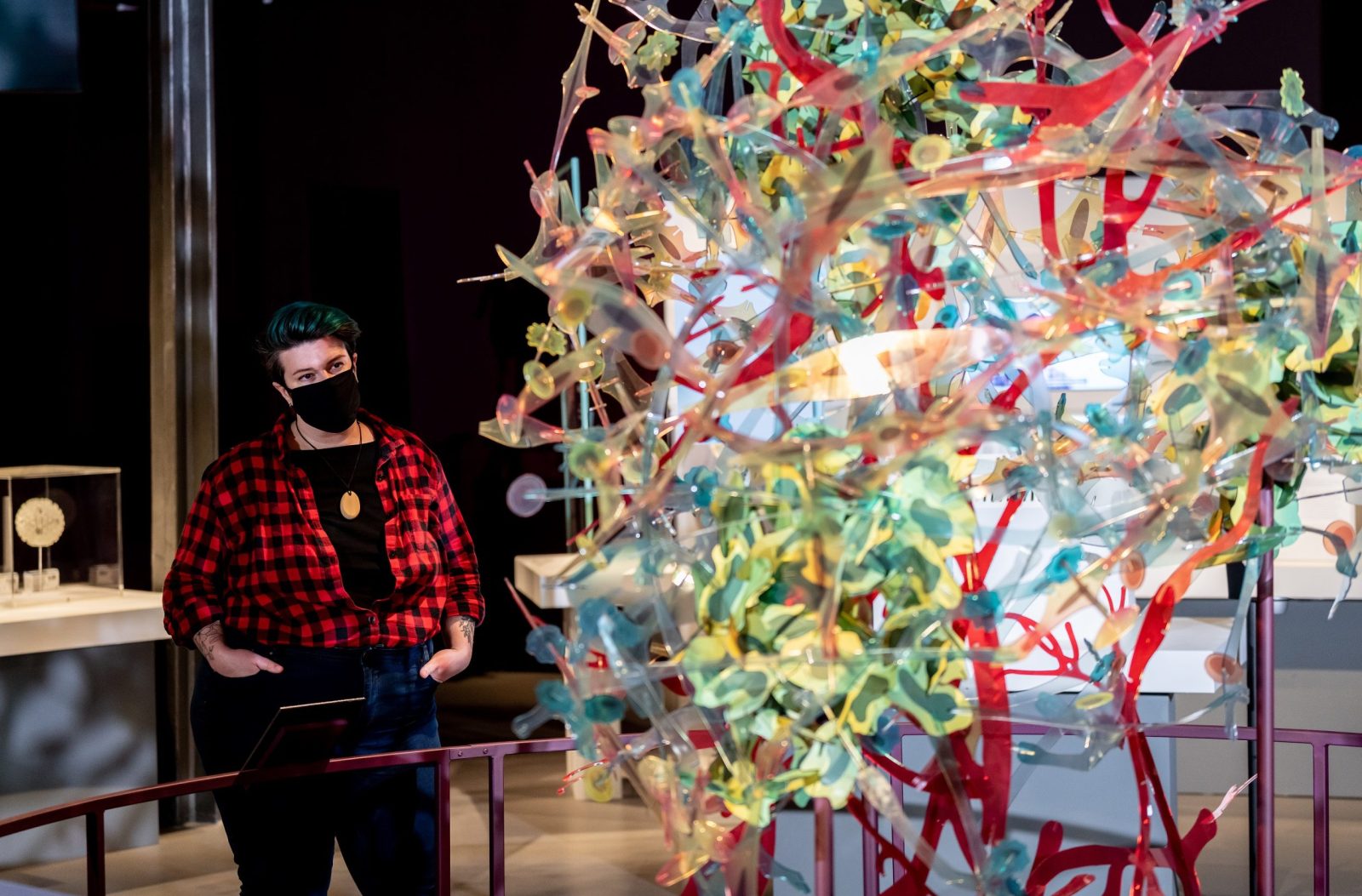 There's only a month left to catch the world-first exhibition exploring the revolution in science that's transforming cancer care at the Science and Industry Museum.
Cancer Revolution: Science, innovation, and hope is set to close on 27 March.
Having opened to the public back in October 2021, over 31,000 people from across the UK have already visited the "major object-rich exhibition" that reveals the past, present, and future of how cancer is prevented, detected, and treated – which has been created by the Science Museum Group in partnership with Cancer Research UK at what is a key moment in time when one in two of us will be diagnosed with cancer in our lifetime, but more of us than ever before are living longer and better with the disease.
The groundbreaking exhibition presents the stories of people affected by cancer, and those who study and treat it.
It does so through never-before seen objects and stories, cutting edge treatment and research, reflection, new artist commissions and installations, film, photography, interactive exhibits and a breadth of personal stories.
The exhibition reveals how researchers, clinicians, policy makers, and patients are pushing progress in "a powerful expression of shared hope".
It also shows far we've come by busting myths about the causes of cancer, to exploring how the disease isn't unique to humans, and how the latest cancer research, early detection technologies and immunotherapies are advancing cancer care today, as well as revealing how cancer has been treated over the centuries, from high-risk surgeries, to the discovery of the first chemotherapy drugs – and the important challenges that still remain yet to be solved.
There's over 100 objects and personal stories included in the exhibition that reveal this groundbreaking journey of scientific discovery.
It's been described by past visitors as "incredibly moving and uplifting".
Read more: New exhibition about how cancer is 'prevented, detected and treated' is opening at the Science and Industry Museum
You can also find out the story of The Christie NHS Foundation Trust's transformative 'Manchester Method for radiotherapy' through never-before-seen objects, discover how virtual reality is being used to study cancer and shape treatments, and learn how the groundbreaking Manchester Lung Health Checks from Manchester University NHS Foundation Trust (MFT) are using mobile screening trucks at supermarkets to detect lung cancer in communities.
There's also the chance to join over a thousand other visitors who have contributed their own experiences to a 'Wall of Hope'.
Speaking on the success of the exhibition, Sally MacDonald – Director of the Science and Industry Museum said: "We have been moved, humbled and blown-away by the incredible feedback visitors are sharing with us.
"This is a very special exhibition experience on a subject which is resonating strongly."
Cancer Revolution: Science, innovation and hope will run until Sunday 27 March, and it's free to attend, but you'll need to book either online or by calling 033 0058 0058.
Looking for a more unique way to catch the exhibition?
This Wednesday 9 March, visitors can attend a special free ticketed museum after-hours event, A Shared Hope – which will combine art and science to explore the different ways in which cancer can affect our lives, and celebrate the people working to transform cancer care, from scientists and researchers to patients and their families and friends.
You can find out more about A Shared Hope and the exhibition as a whole, as well as book tickets via the Science and Industry Museum website.
Featured Image – Science Museum Group